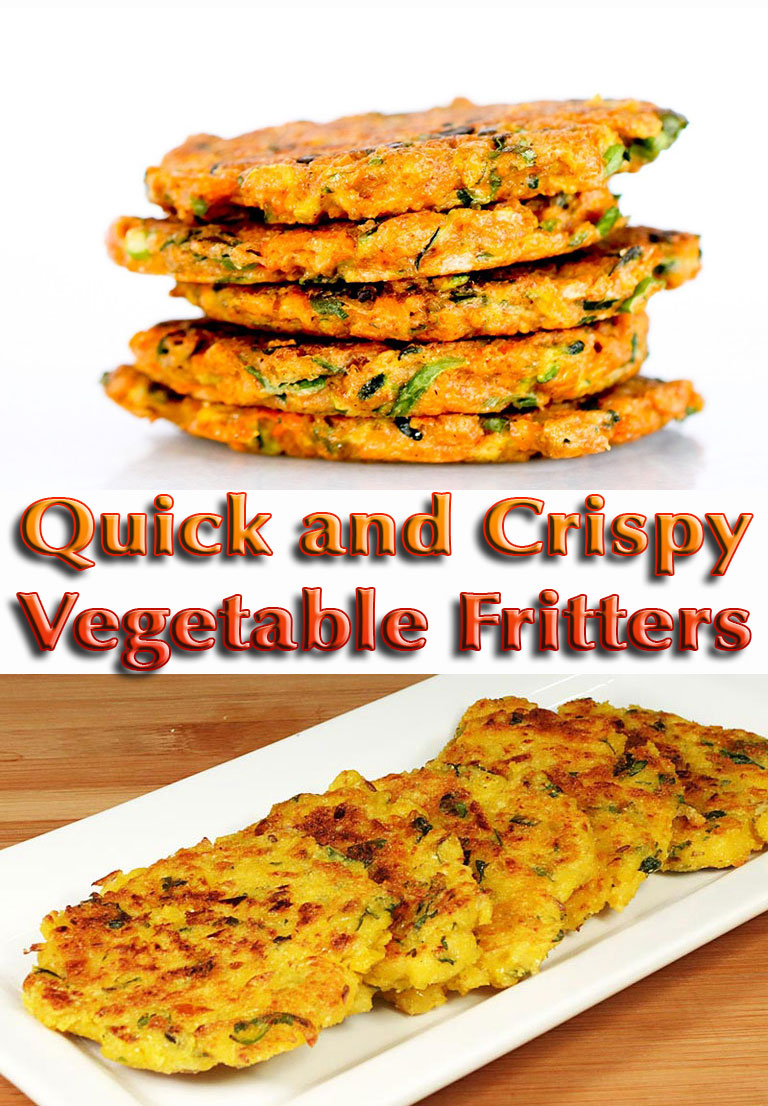 Quick and Crispy Vegetable Fritters Recipe
Crispy and light, these fritters are great for brunch or a snack.
All you need is 25 minutes and a few simple ingredients for this Crispy Vegetable Fritters recipe made with zucchini and carrots.
Ingredients:
2 cups shredded zucchini
2 cups shredded carrots
2 cloves garlic, minced
2/3 cup all-purpose flour
2 large eggs, lightly beaten
1/3 cup sliced scallions (green and white parts)
Vegetable oil
Sour cream or yogurt, for serving
Directions:
Place the shredded zucchini in a colander and sprinkle it lightly with salt. Let the zucchini sit for 10 minutes then using your hands, squeeze out as much liquid as possible.
Transfer the zucchini to a large bowl then add the carrots, garlic, flour, eggs, scallions, 1/4 teaspoon salt and 1/8 teaspoon pepper. Stir the mixture until it is combined.
Line a plate with paper towels. Place a large sauté pan over medium-high heat and liberally coat the bottom with vegetable oil. Once the oil is shimmering, scoop 3-tablespoon mounds of the vegetable mixture into the pan, flattening the mounds slightly and spacing them at least 1 inch apart.
Cook the fritters for 2 to 3 minutes then flip them once and continue cooking them an additional 1 to 2 minutes until they're golden brown and crispy. Transfer the fritters to the paper towel-lined plate, season them with salt and repeat the cooking process with the remaining mixture.
Serve the fritters immediately topped with sour cream or yogurt.
Source yummly.com