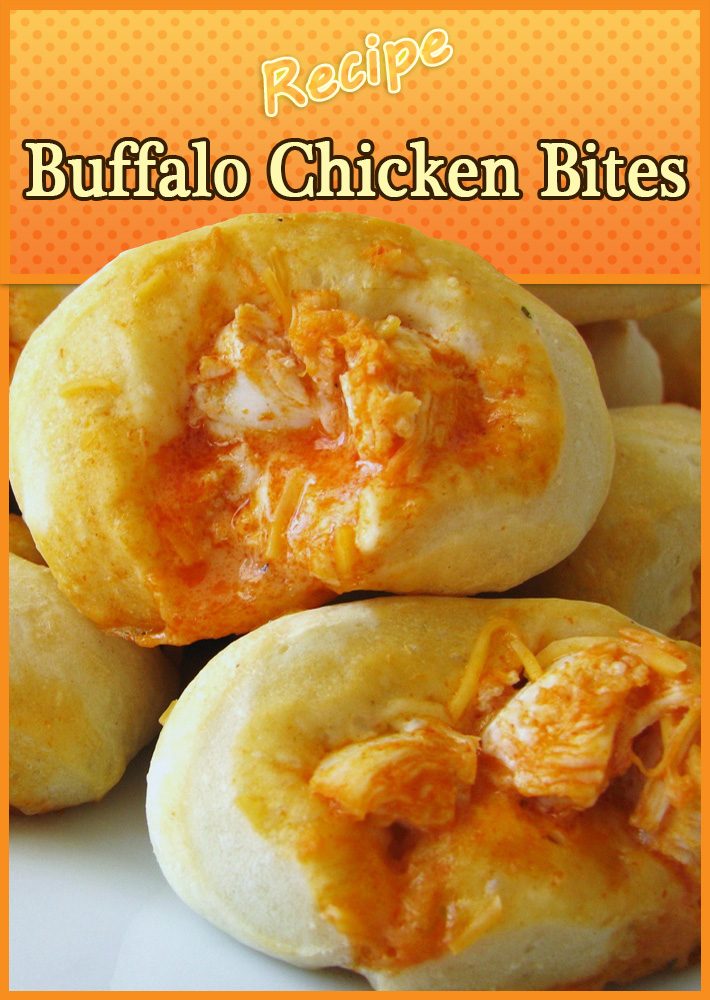 Buffalo Chicken Bites Recipe
These bite-sized buffalo chicken bites are divine dipped in ranch or blue cheese dressing and are a veritable mouthful of pretzel-loving, buffalo chicken heaven.
Have you tried making this delicious recipe?  You're going to love this Buffalo Chicken Bites Recipe 🙂
We eat a lot of homemade Buffalo Chicken Bites in our house. The kids love them, the adults love them. Everyone is happy.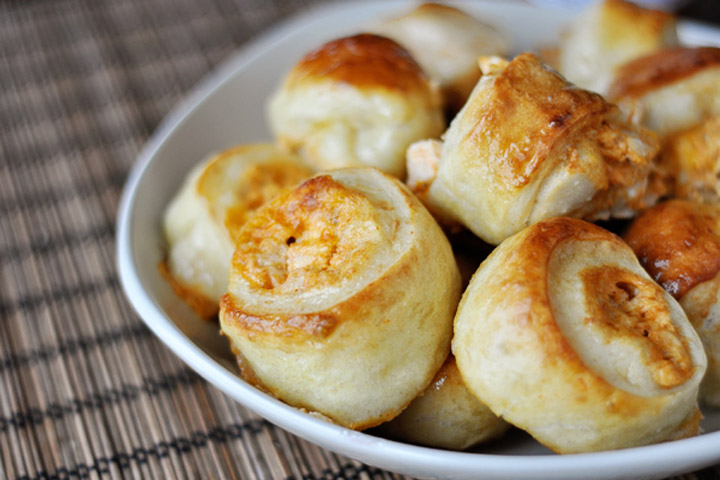 Ingredients:
1 1/2 cups cooked, finely diced chicken
8 ounces cream cheese, light or regular, softened to room temperature
1/4 cup blue cheese crumbles
1/4 cup shredded sharp cheddar cheese
2 tablespoons hot sauce (more or less to taste)
1 recipe pretzel dough
2 tablespoons butter, for brushing
Directions:
Make the pretzel dough according to the recipe. As it is rising in the bag, prepare the filling by combining all the ingredients together in a medium bowl, stirring well to combine.
Line a rimmed baking sheet with parchment and lightly spray the parchment paper with cooking spray. Set aside. Preheat the oven to 475 degrees F.
When the pretzel dough is ready to roll out, split it into two sections. Working with one section at a time, press or roll the dough into a long, thin rectangle – about 12-inches by 4-inches or so. Spread half of the chicken filling on the lower third of one of the long edges. Roll the dough tightly, cinnamon roll style, pressing the seam to seal well. Cut the dough into about 1 1/2-inch pieces and place on the prepared baking sheet, about 1 inch apart. You can place them cinnamon roll style (with the filling facing up) or you can place them so that one of the dough edges is on the baking sheet and the other is topside up (so the filling sides are both facing outward).
Bake the buffalo bites for 8-10 minutes, until they are golden brown and the filling is bubbly and hot. Brush the hot bites with the melted butter. Let them cool for 5-10 minutes. Serve warm with ranch or blue cheese sauce for dipping, if desired.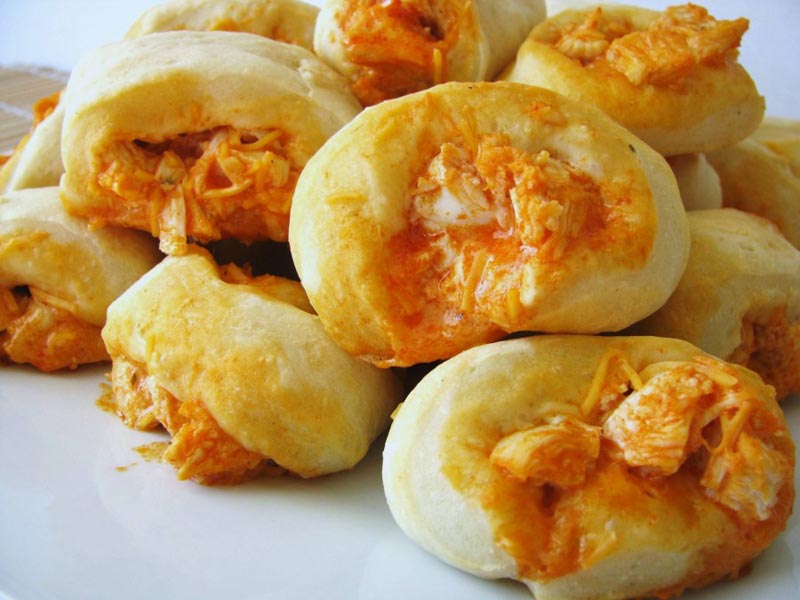 Source: from Mel's Kitchen Cafe