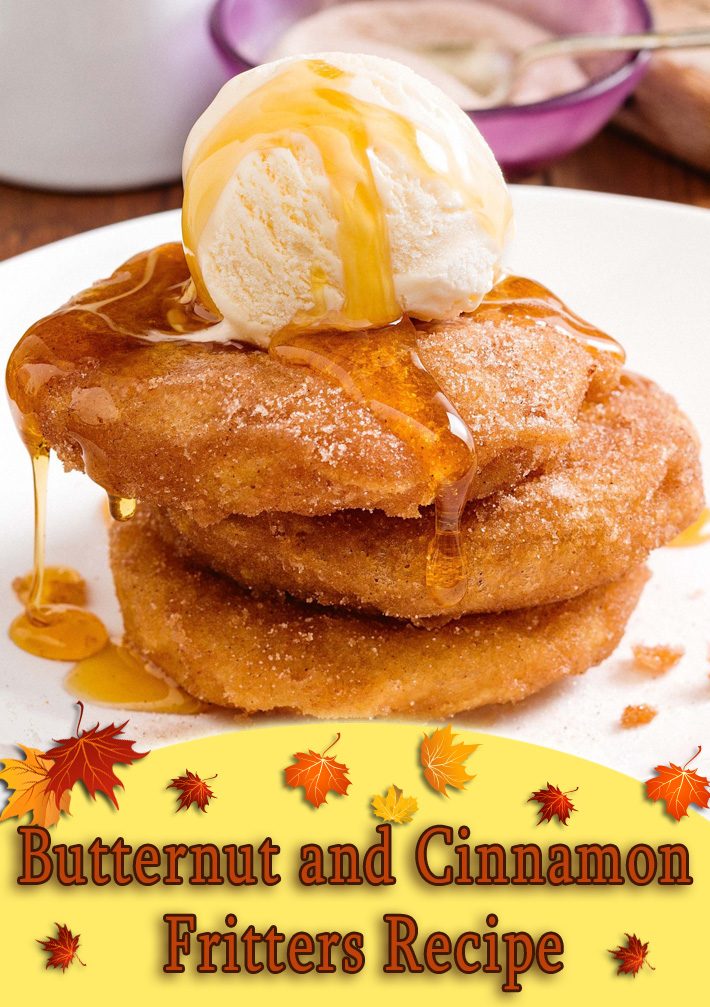 Butternut and Cinnamon Fritters Recipe
Butternut and cinnamon fritters are delicious for breakfast or dessert and it's so quick and easy to make! They melt in your mouth! Not only are these delicious, and warm, and comforting… they're super easy to make. Love these and they bring back memories of my childhood 🙂
                  Preparation time: 20                      Cooking time: 30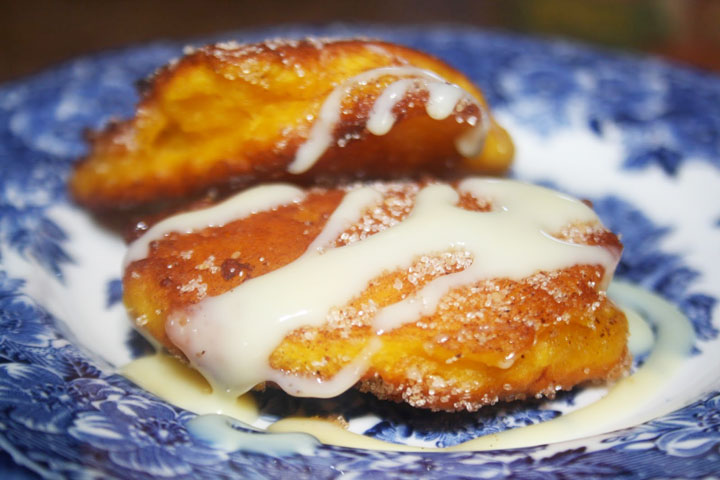 Ingredients:
500 g butternut
250 ml cornflour
5 ml baking powder
5 ml ground cinnamon
2 eggs, beaten
salt to taste
oil for pan frying
Method:
Cook the butternut in salted water until cooked and soft.
Drain and mash.
Sift the dry ingredients and add them to the butternut.
Mix thoroughly.
Beat the eggs and add them to the butternut.
Season to taste with salt.
Heat a little oil in a frying pan and add spoonfuls of the mixture.
Fry over a medium heat.
When bubbles form on top of the fritters, turn them over and fry the other side until golden brown.
Serve warm with brown sugar and maple syrup, or even marmalade.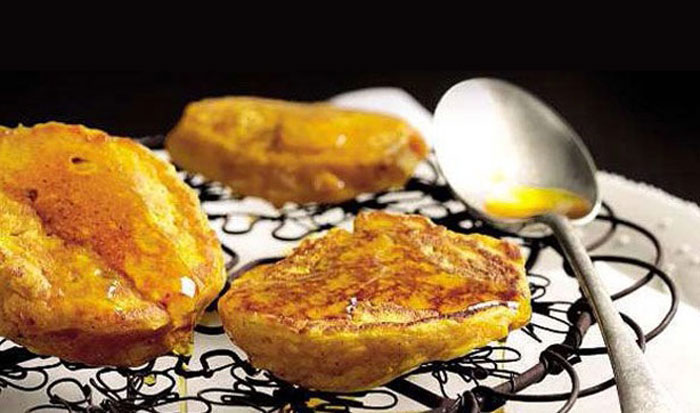 Source: food24.com