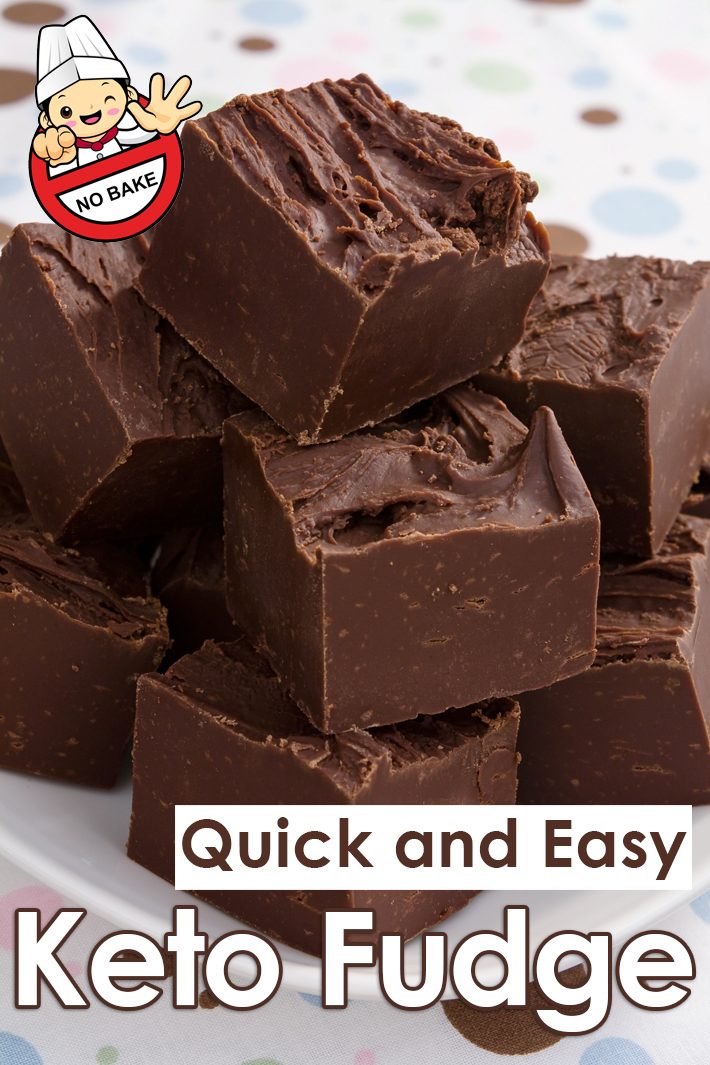 Quick and Easy Keto Fudge Recipe
I made this Quick and Easy Keto Fudge last night. The texture is exactly like fudge and tastes like real fudge!
If you're following the keto lifestyle and you have a sweet tooth you're going to want to make a batch of this keto fudge to keep in the refrigerator or freezer. It's super sweet and just one square of this keto chocolate fudge will curve any cravings you have for sweets.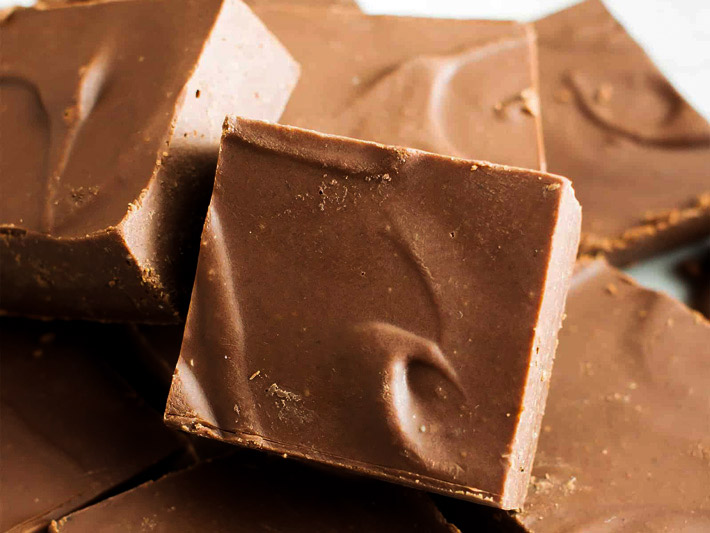 This recipe makes one 8×8-inch fudge brick, which I've divided into 16 servings or bars. Each bar is fairly large, and you may want to further cut each bar into 4 bite-sized cubes. It's up to you.
I use baking chocolate that's unsweetened and 100% chocolate by the Bakers brand. You can check if your chocolate is unsweetened by looking at its nutrition label — the only ingredient listed should be chocolate. They usually come in bars, which I chop into small pieces for easier melting.
All of the ingredients are melted together to form a fudge mixture. You can use either the microwave or a double boiler on the stovetop. I prefer using the microwave because I've found that it's less likely to overheat and seize the chocolate.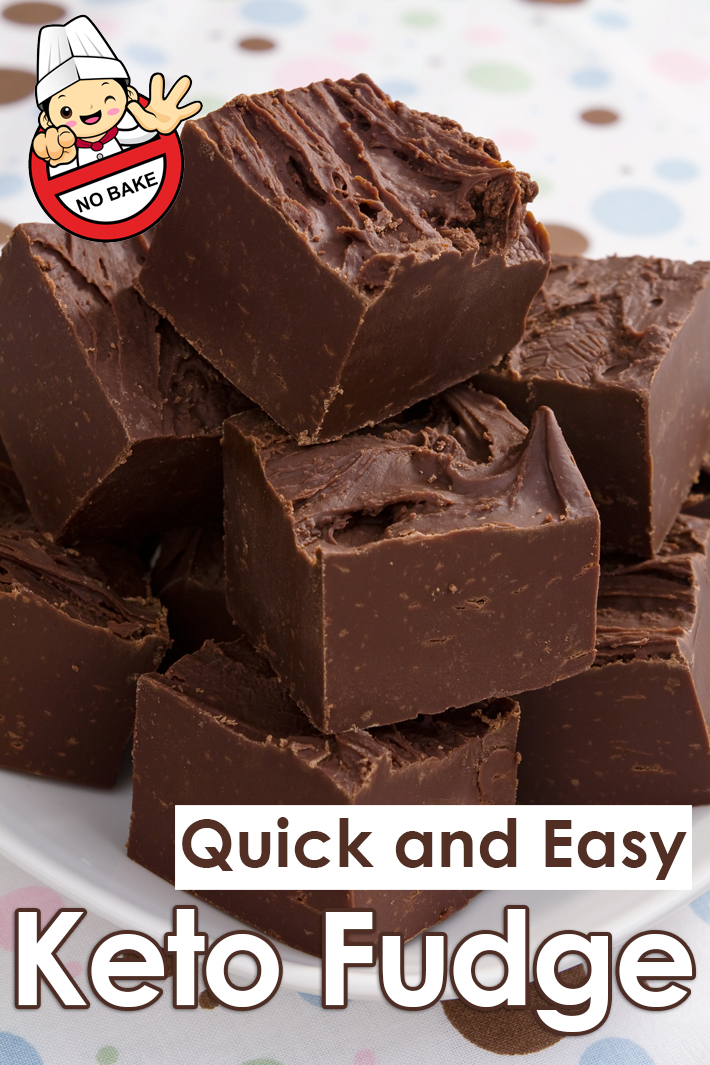 Quick and Easy Keto Fudge Recipe
Quick and Easy Keto Fudge Recipe is very easy to make; all you need are a handful of ingredients and a microwave for melting chocolate.
Ingredients
1

cup

or 8 ounces salted butter sliced

1 1/2

cups

or 7 ounces confectioners swerve

or sweetener that measures like powdered sugar

6

tbsp

or 3 ounces heavy whipping cream

3/4

cup

or 6 ounces baking chocolate finely chopped

unsweetened

2

tsp

vanilla extract
Instructions
Prepare an 8×8-inch pan lined with foil.

In a microwave-safe bowl, add all ingredients. Microwave for 30-second intervals until just melted, stirring in between. Mix well until silky smooth.

Pour the chocolate mixture into the lined pan.

Freeze until the fudge is set, about an hour. Lift up the foil to remove the fudge from the pan. Cut into 16 bars and serve cold. Cover and store leftovers in the refrigerator.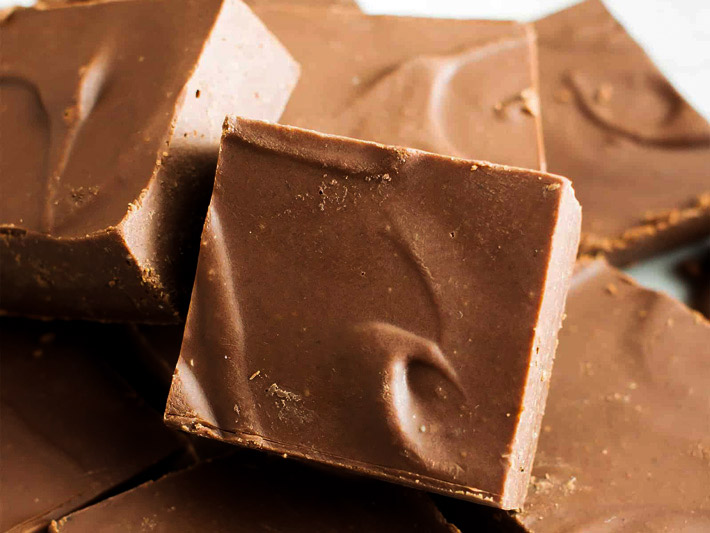 Notes
They should be served cold, and leftovers can be stored in either the refrigerator or freezer, depending on how soft or hard you prefer fudge to be. The best way to store this keto fudge is in the refrigerator for up to 5 days or in the freezer for three weeks. Although it can keep longer I feel the flavors will start to break down if frozen longer.
I use confectioners swerve to sweeten the fudge, and you can replace it with any other powdered sweetener that measures the same as sugar. If you use a granulated sweetener, powder it using a small blender like the Nutribullet. If your sweetener doesn't measure the same as sugar — for example, pure erythritol is only 70% as sweet — then you'll need to alter the measurement for the same level of sweetness.
Nutrition Info:
Amount per serving (1 large bar)
Calories: 190 (88% from fat)
Total Fat: 18g 28%
Saturated Fat: 12g 58%
Cholesterol: 36mg 12%
Sodium: 100mg 4%
Net Carb: 0.5g
Total Carb: 3g 1%
Dietary Fiber: 2.5g 9%
Sugars: 0g
Protein: 2g
If you love this Quick and Easy Keto Fudge Recipe as much as I do, please give it a five star review and help me share this recipe on facebook!
 

Please follow us on Facebook Page and enjoy our collection of recipes, crafts, fitness, health tips, gardening, DIY and more…
Source: Yummly / Recipe by: Amanda