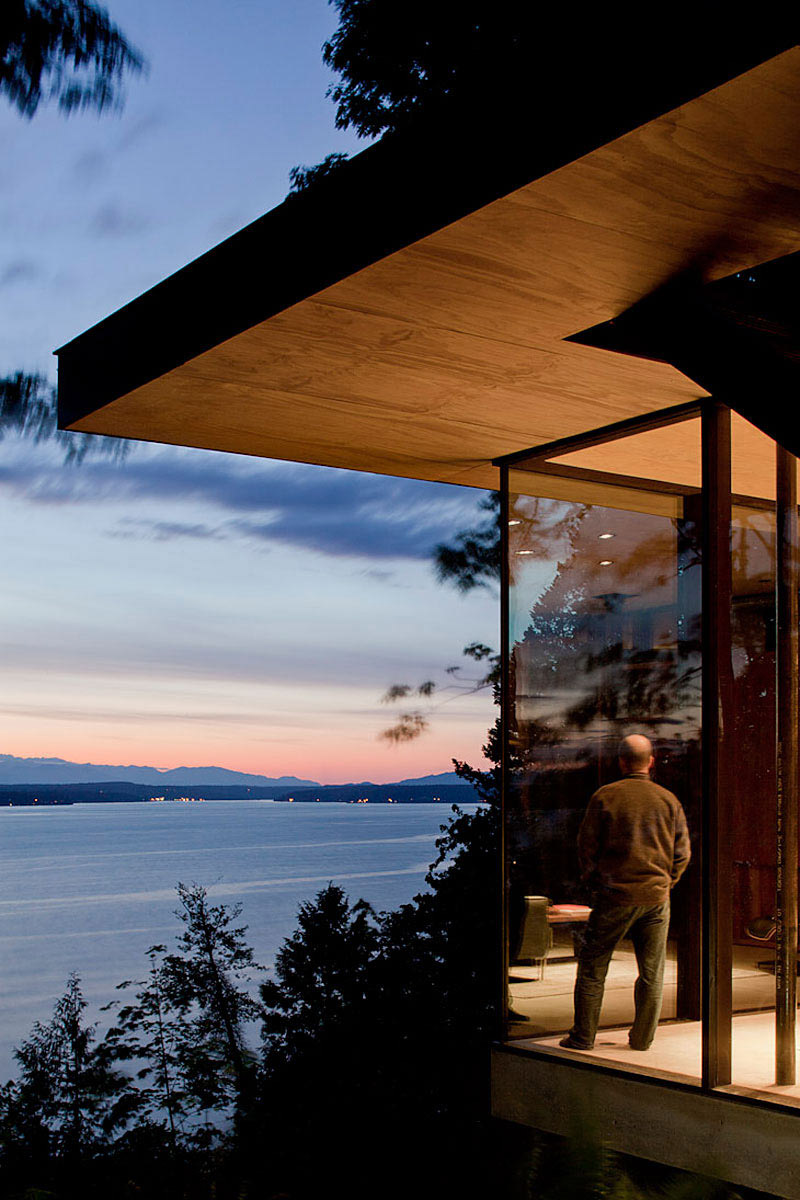 Located in northern Washington, the Case Inlet Retreat is nestled into a forested hillside and is named after a body of water it overlooks. US firm MW Works Architecture + Design has created a holiday home with ample glazing and natural materials, helping it blend with its picturesque surroundings.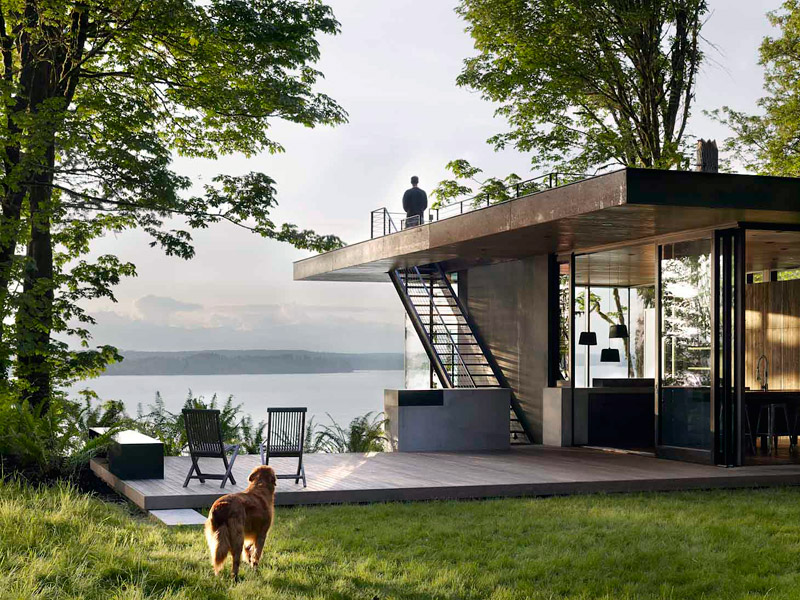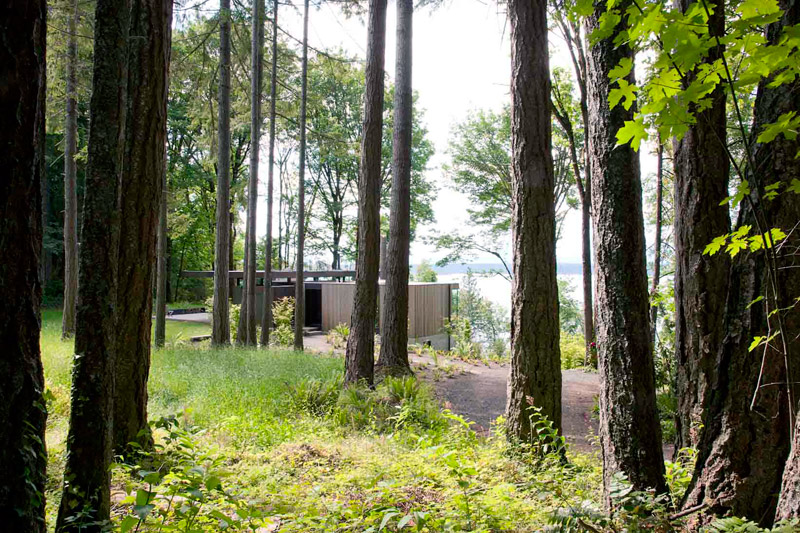 The west side of the dwelling provides expansive views of the Olympic Mountains and the Puget Sound, which connects with the Pacific Ocean.
The Case Inlet Retreat is designed to accommodate a range of visitors. "A balance of clean lines and natural materials, this modest retreat is a welcome sanctuary for just two or the full family," said MW Works Architecture + Design, a small Seattle firm founded in 2007.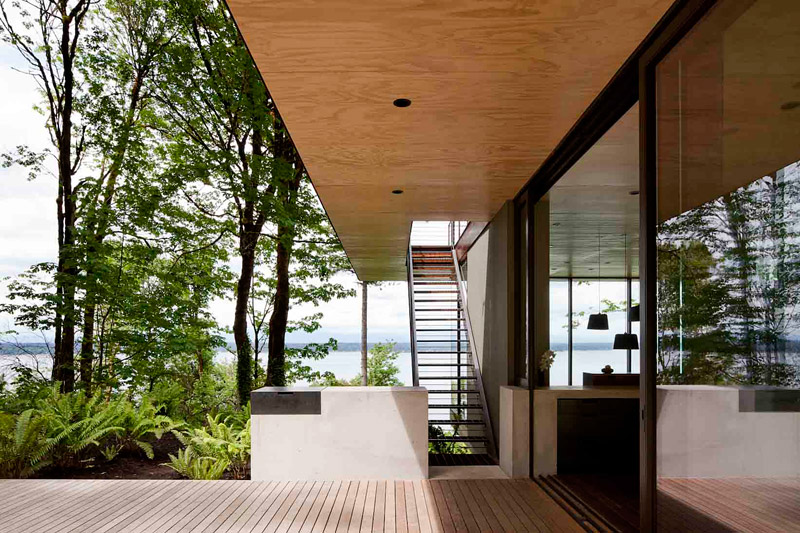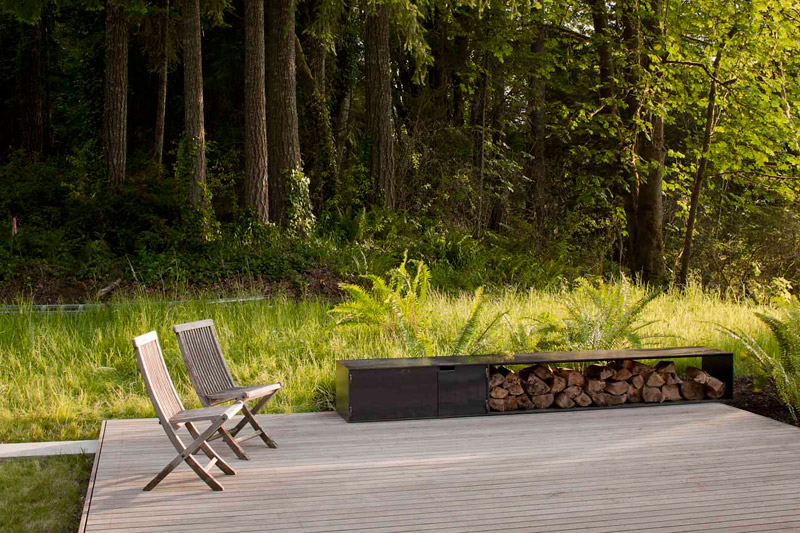 The upper level of the two-storey home is composed of three intersecting rectilinear volumes with flat roofs and weathered cedar cladding.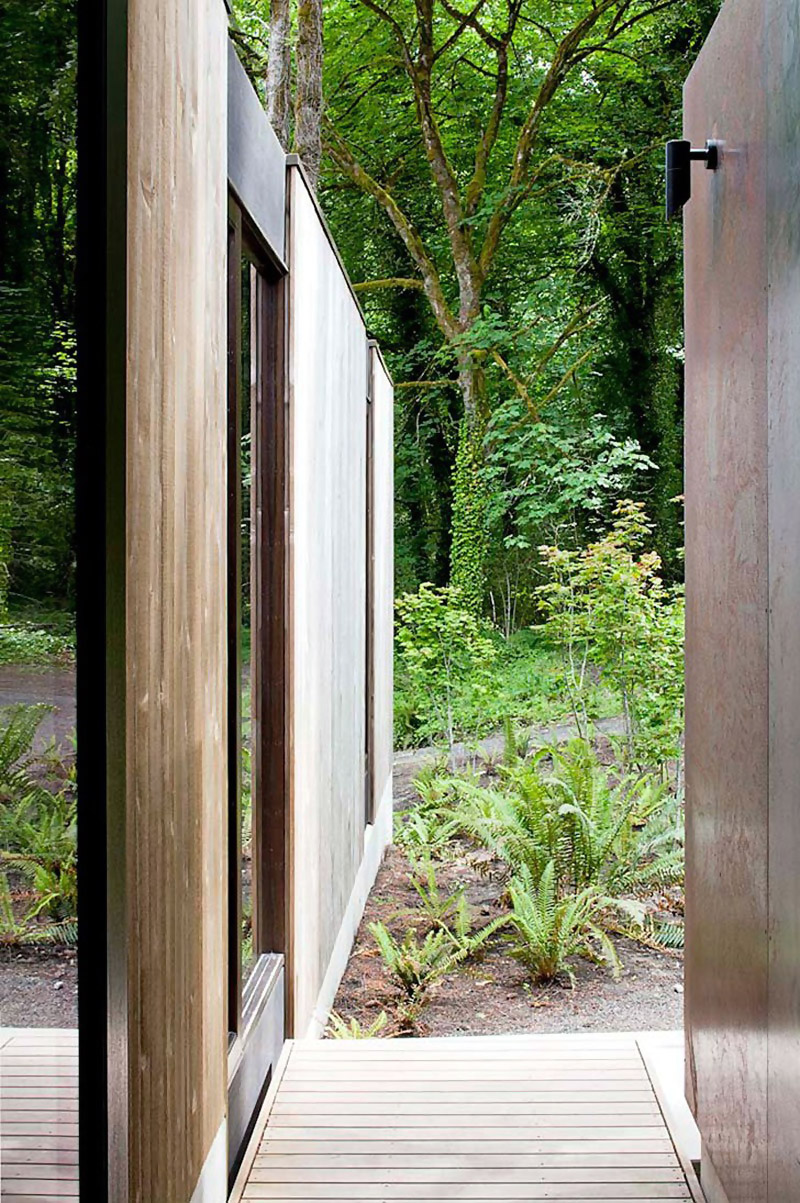 One volume contains the master bedroom, while the others encompass a living area, dining room and kitchen. The living room slightly cantilevers over the sloped site.
The bottom floor – which houses a bedroom, bathroom and storage area – is enclosed within concrete walls and is embedded within the site.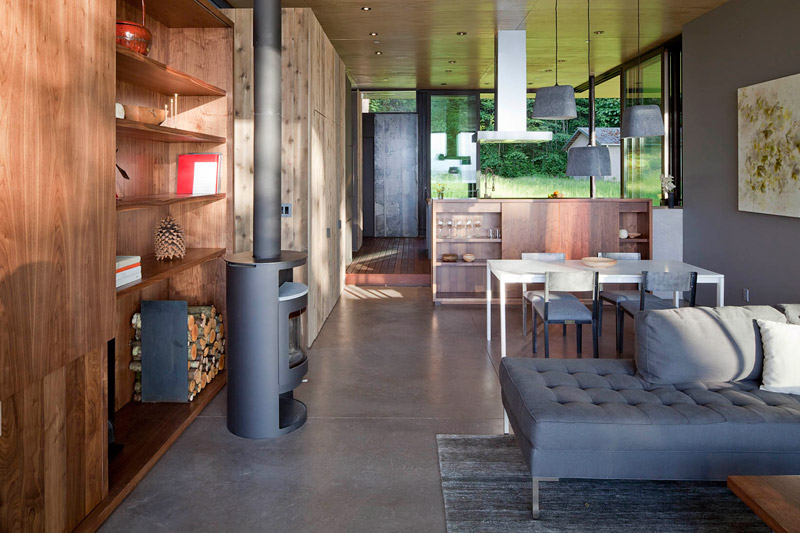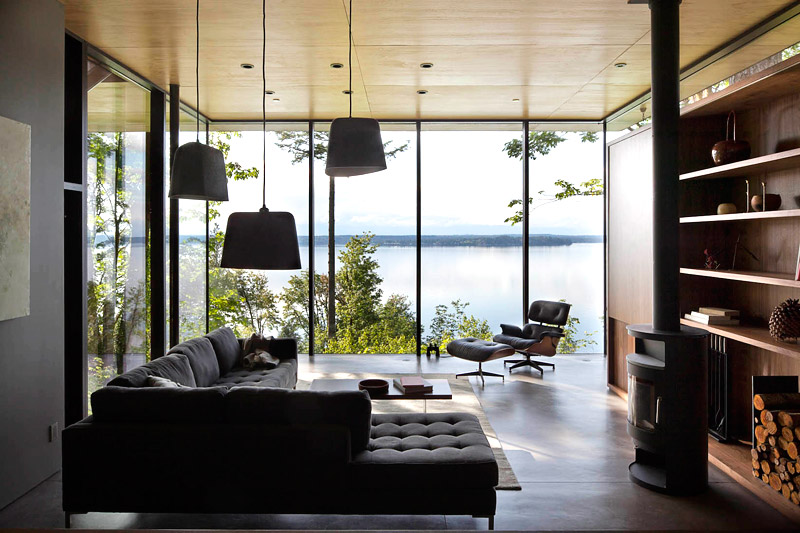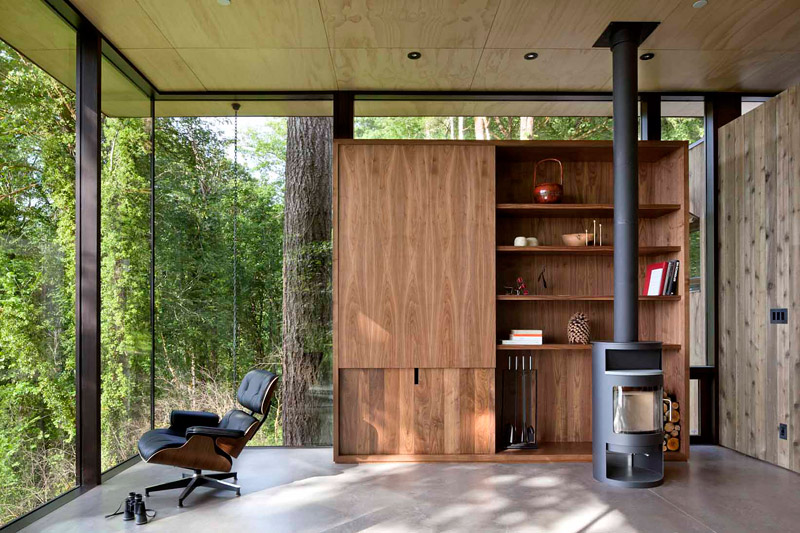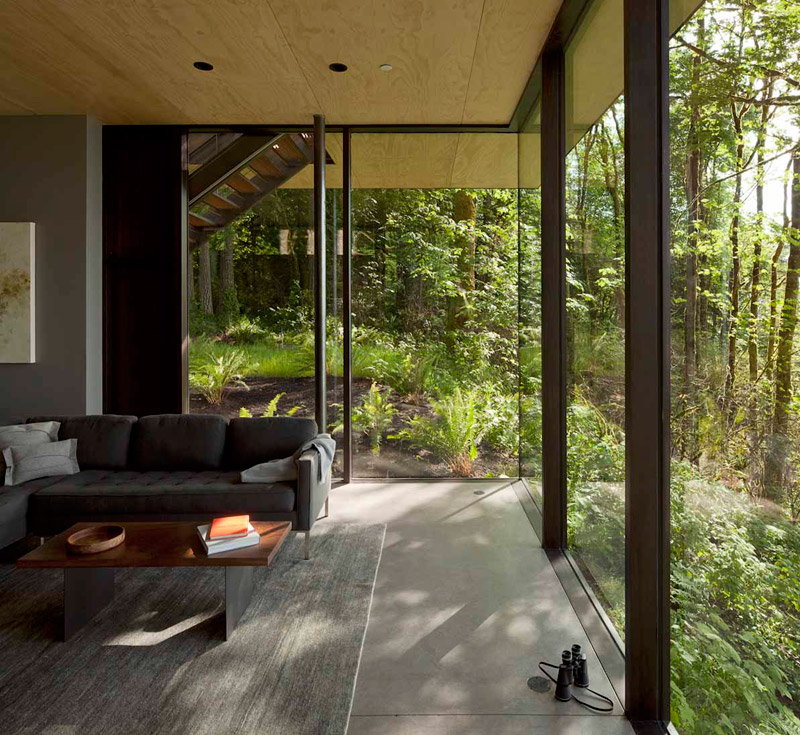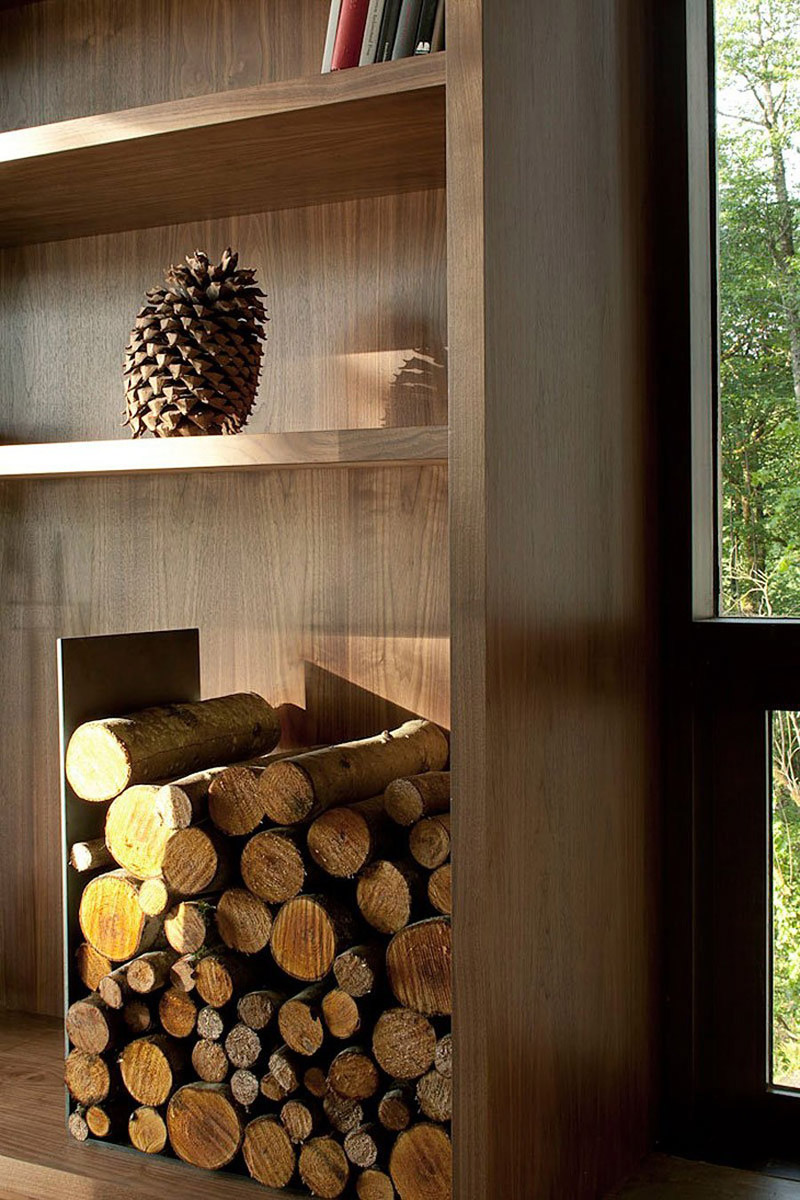 The 2,200-square-foot Case Inlet Retreat (205 square meters) features high ceilings and ample glazing, including several window walls. Providing a strong connection to the natural setting was a guiding factor for the design team.
Visitors enter through a subdued front door on the upper level, which leads into the kitchen.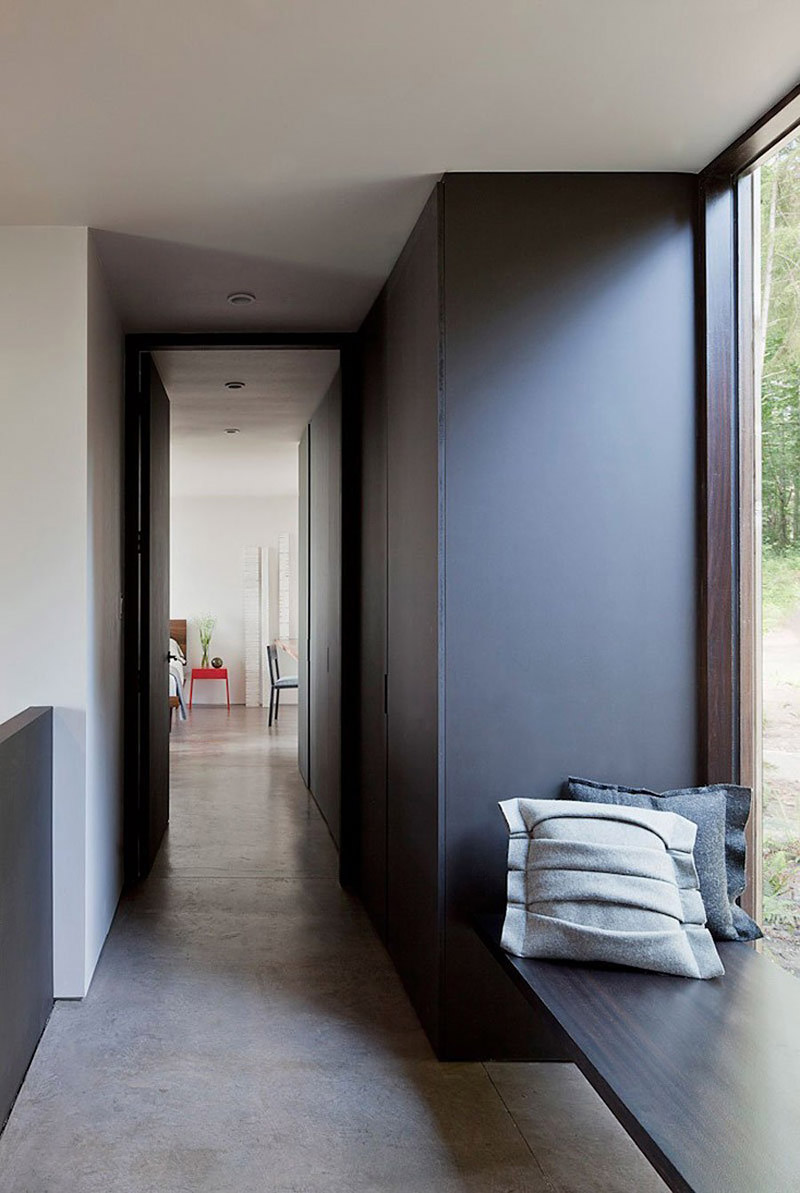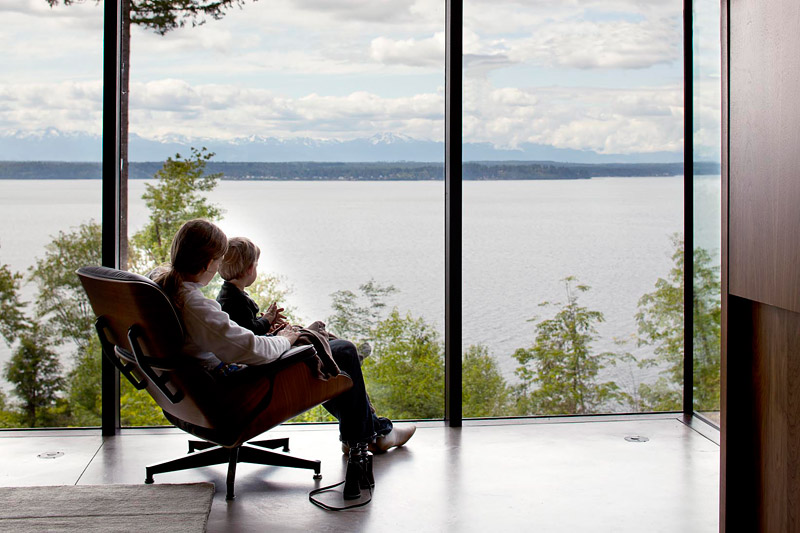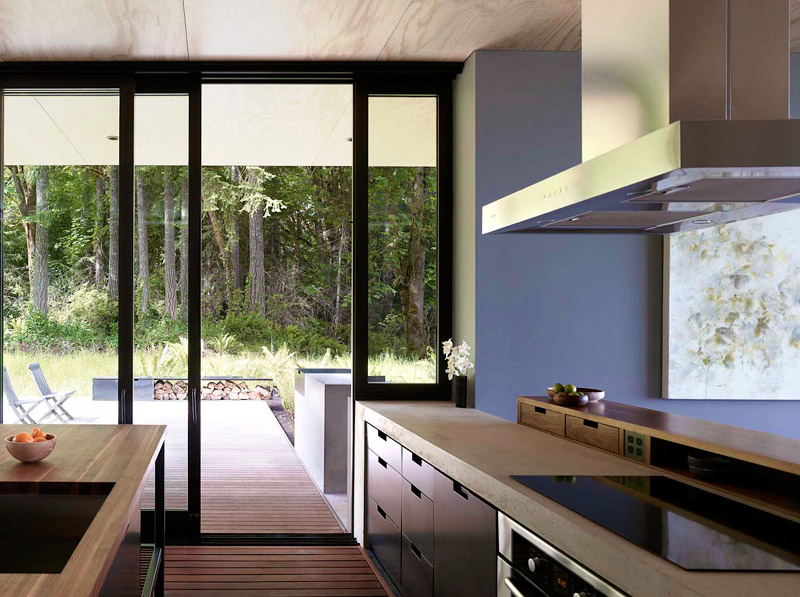 Ipe wood flooring in the kitchen extends to a spacious deck, with a sliding glass door helping to reinforce the seamless transition between inside and out. A metal staircase connects the deck to a rooftop terrace.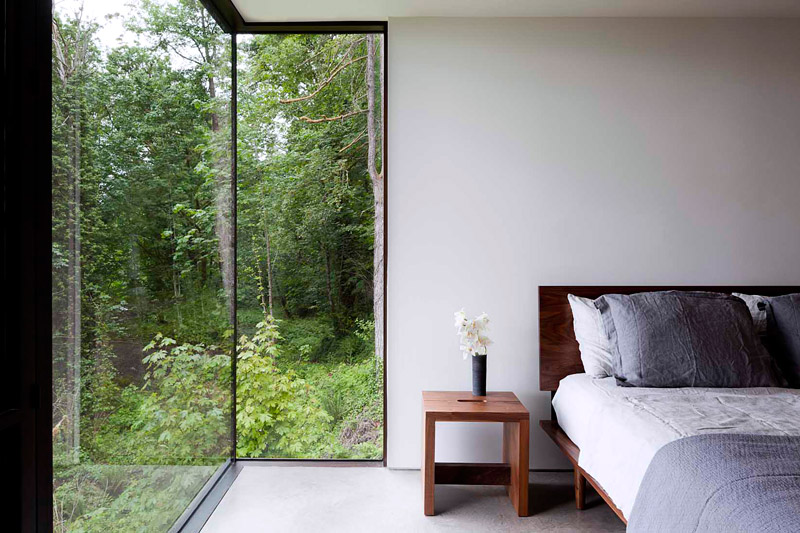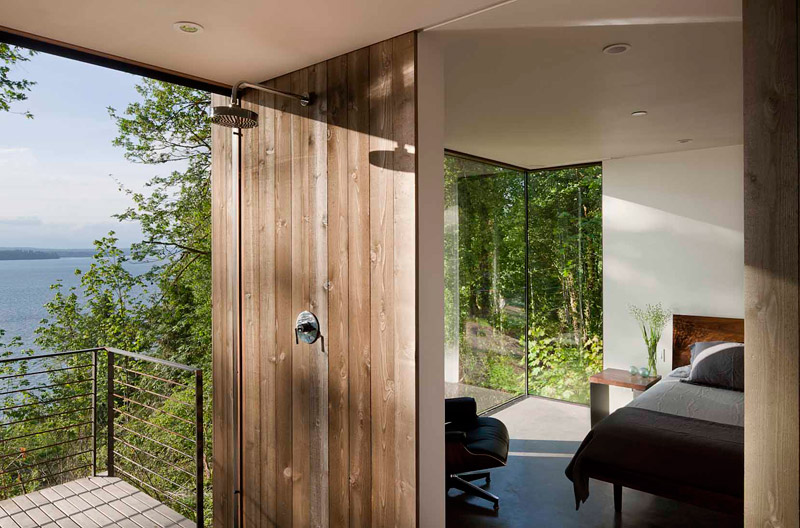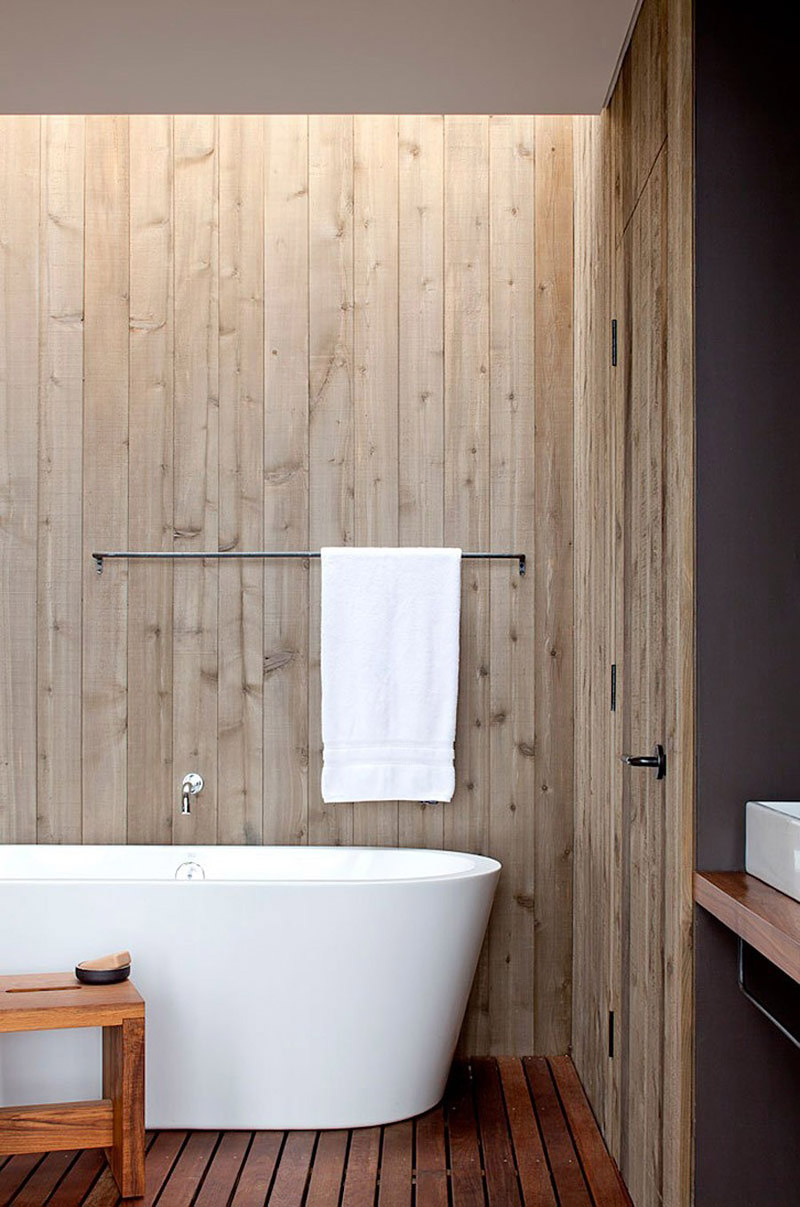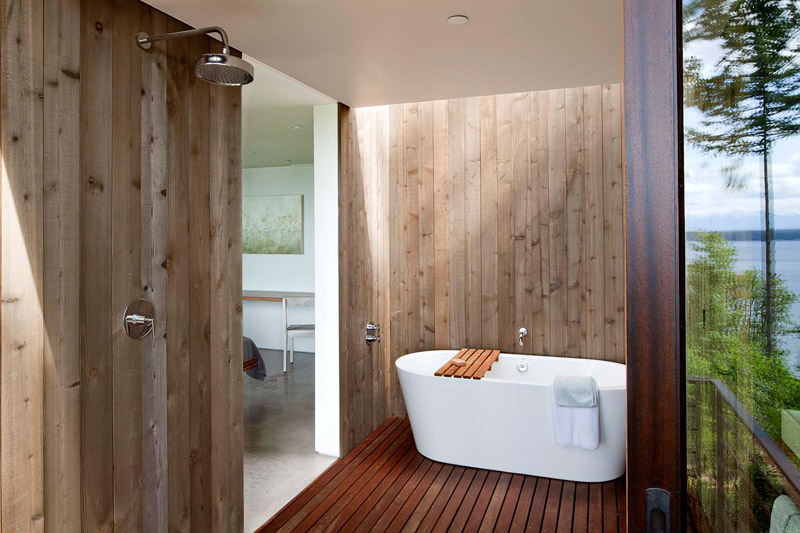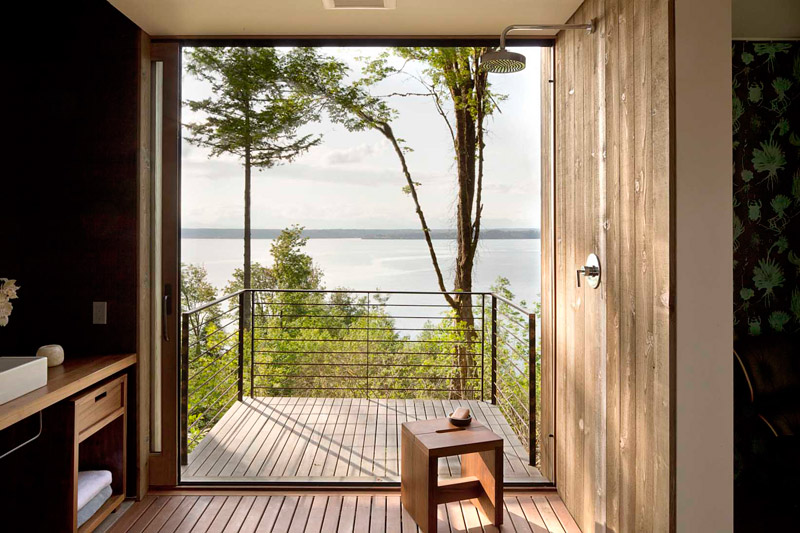 An open-plan dining and living area features modern decor and expansive views of the scenic landscape. In the master bathroom, a single large opening is intended to "give the users a ritual of bathing within the forest".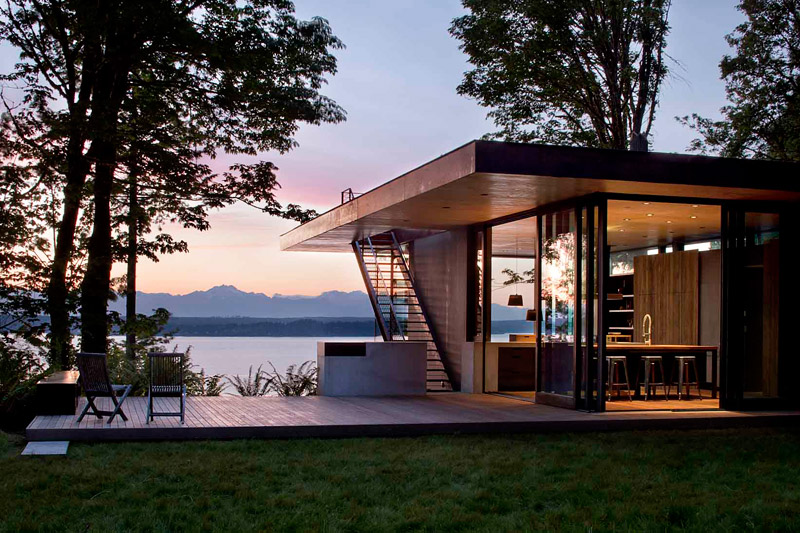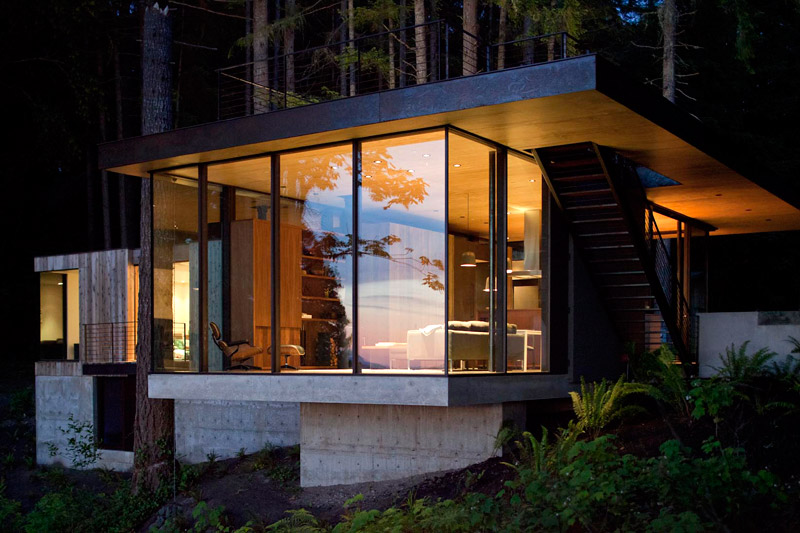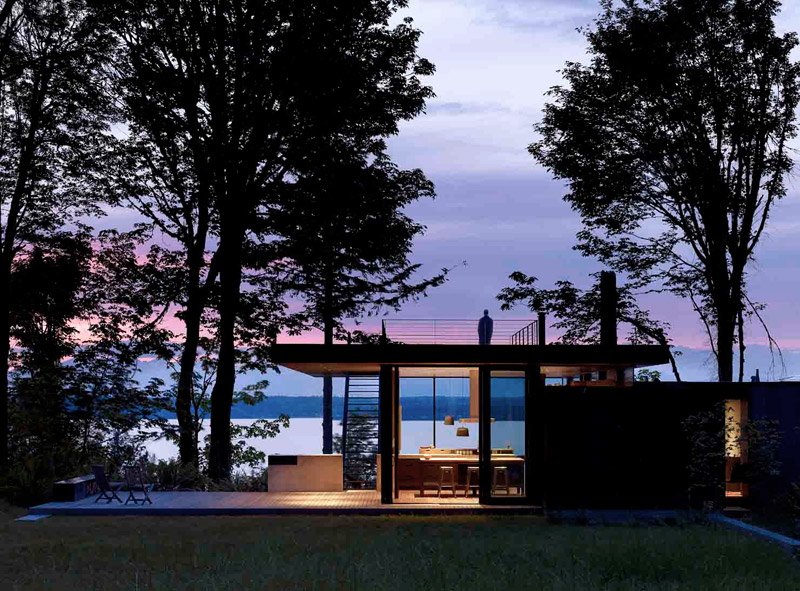 Throughout the home, the architects used a restrained material palette of wood, concrete and metal. High ceilings are intended to evoke the feeling of "sitting outdoors amidst the trees", the studio said.
Source: dezeen.com
Photography: Jeremy Bittermann