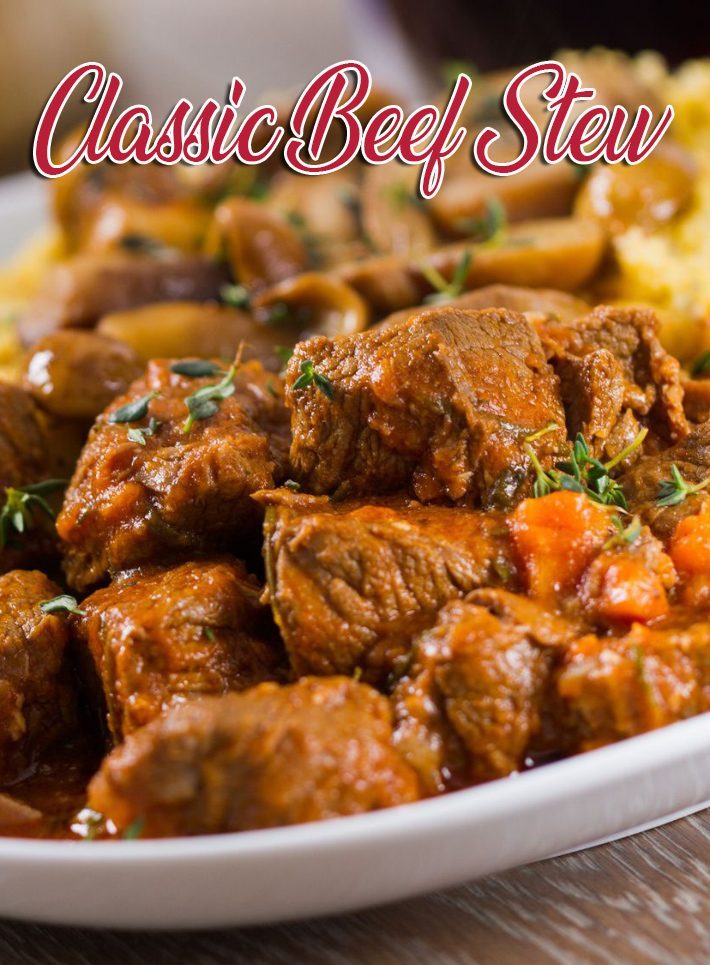 Recipe for Classic Beef Stew
I love this Classic Beef Stew recipe! I've been using it for quite a few years now. Here's a good old-fashioned stew with rich beef gravy that lets all of the flavors come through. This classic beef stew will warm your soul from the inside out. This is the perfect hearty dish.
Ingredients:
2 lbs Stew Beef – cut into 1" cubes
2 tsp Olive Oil
2 Cups Water
1 Tbs Worcestershire Sauce
1 tsp garlic powder (or one fresh clove garlic minced)
2 Bay leaves
1 medium onion – chopped
1 tsp salt
1 tsp raw sugar
1/2 tsp ground black pepper
1/2 tsp smoked paprika
1/2 tsp tumeric
1/2tsp onion powder
1/8 tsp ground cloves
4 large carrots – quartered and cut into small pie shaped pieces
3 celery stalks – halved and cut into small pieces
2 Tbs corn starch
1/4 cup water
1 packet of Hidden Valley Ranch dressing mix
Instructions: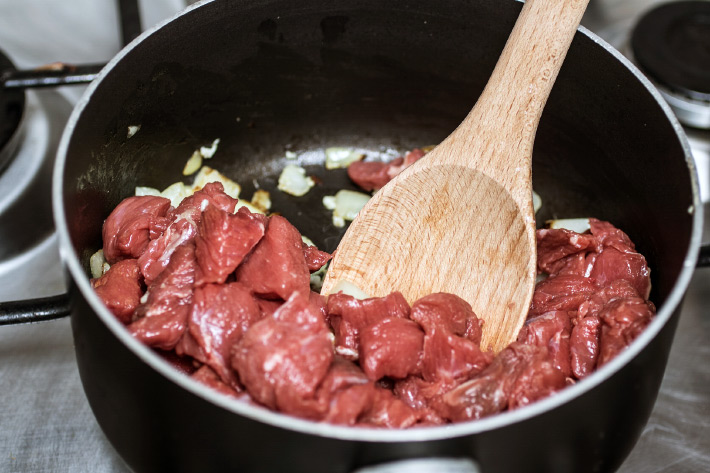 Brown meat in the olive oil in a skillet on the stove top over medium high heat (2-3 minutes). Place into crock pot
Add the 2 cups of water water and all ingredients to the crock pot. Cook in crock pot on low for 8 hours or on high for 4 hours.
45 minutes before serving, in a small bowl mix 1/4 cup of cold water and 2 tbs of corn starch together and mix until corn starch is dissolved. Once dissolved, add to the crock pot.
Add the packet of Hidden Valley Ranch dressing mix as well.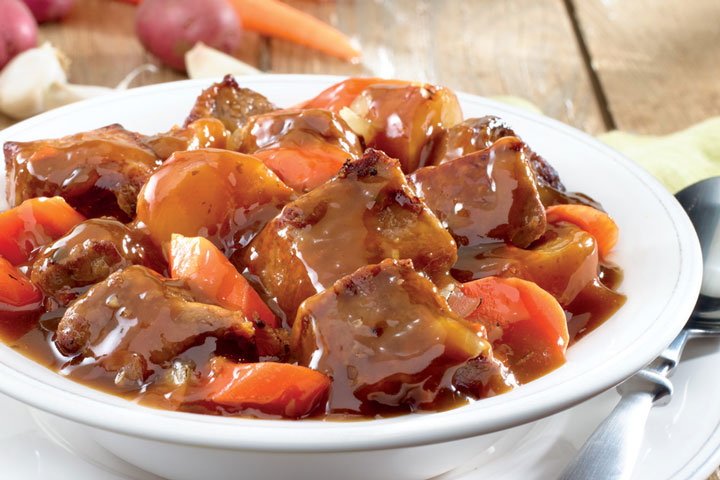 Source flavorite.net