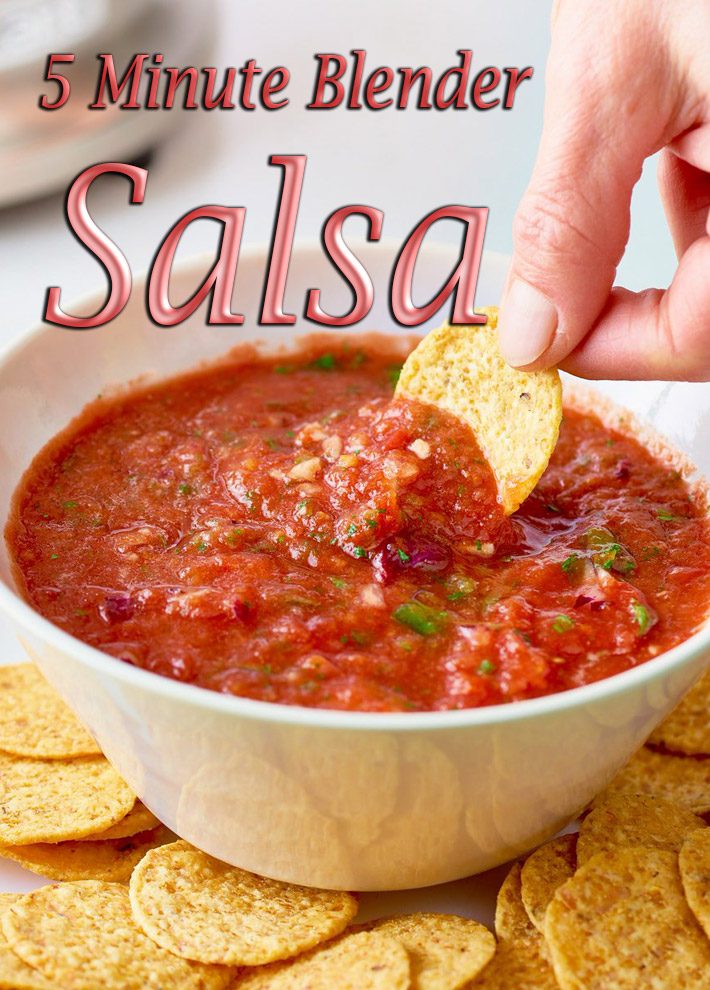 5 Minute Blender Salsa Recipe
This simple Blender Salsa is SPEEDY to throw together and can be enjoyed right away!
Many of the recipes I scoured online required either boiling the tomatoes and removing the skin or buying pre-canned tomatoes. I didn't like either of those options. So, I decided to fiddle around with my blender until I came up with the perfect salsa. One that only took 5 minutes to prepare and could be enjoyed immediately. And then my 5 Minute Blender Salsa was born!
Making homemade blender salsa isn't tricky; however, if you're like me and like a nicely balanced red salsa, it's important to get the proportions right. Like any other recipe, making salsa is all about balance. Too much lime juice and it's too tart, too many spices and you can't taste the tomatoes. Too much garlic, and you would be scaring away an army of vampires for life.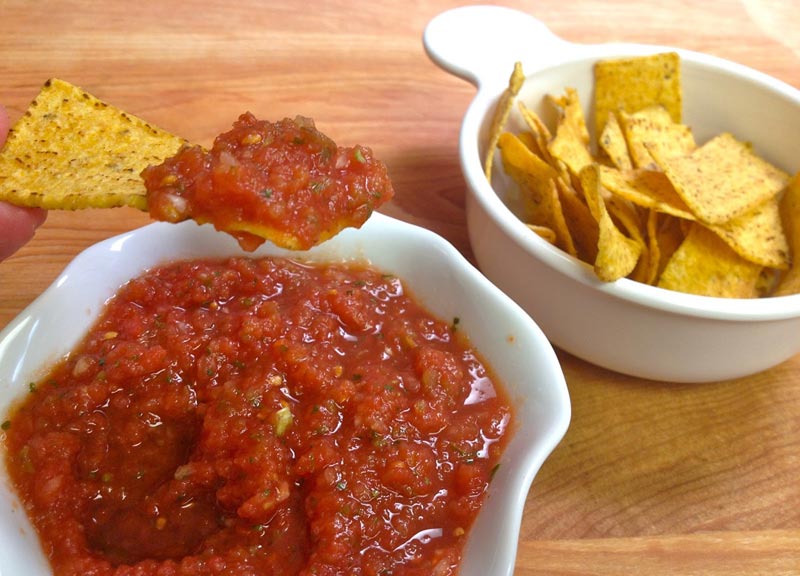 My favorite way to make this restaurant style salsa is in my blender with the "pulse" feature. If you don't have a high powered blender, I'd recommend a food processor, though a regular blender will work as well, just make sure not to over blend.
Simply add all the ingredients to your appliance of choice, and pulse or blend a few times, until you have a smooth salsa. You can leave some chunky texture if you prefer and blend/process less, or make it very smooth, your choice. I like mine pretty smooth but not over blended.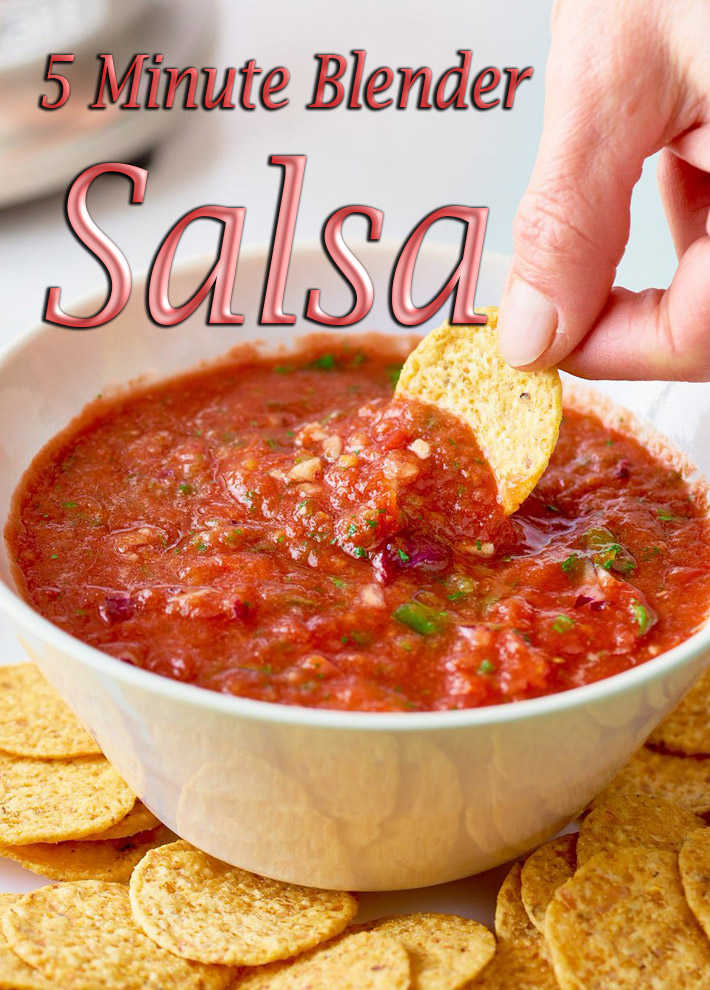 5 Minute Blender Salsa
This simple Blender Salsa is speedy to throw together and can be enjoyed right away!
Equipment
blender or food processor
Ingredients
2.5 lbs tomatoes

3/4 cup cilantro

1/4 cup lime juice

1 TBSP + 1 tsp of salt

1-2 TBSP minced garlic or 4-5 garlic cloves

1 tsp cumin

1/2 large white onion

1/4-1/2 a jalapeno

1 TBSP honey

1 tsp ground black pepper
Instructions
Put all the ingredients into a blender and blend until desired consistency is achieved. Enjoy!
How to store your homemade salsa?
Usually, i put salsa into mason jars and am giving some away and keeping some. If you want to can them, you will just need to make sure you sterilize the jars and can as you would anything else.
Nutrition
Amount per serving
Calories 368
Total Fat 3g
Saturated Fat 0.4g
Cholesterol 0mg
Sodium 7046mg
Total Carbohydrate 82.3g
Dietary Fiber 21.5g
Total Sugars 55.7g
Protein 16.8g
If you need tasty homemade marinade ideas for your next BBQ, check out this recipes:
If you love this 5 Minute Blender Salsa Recipe as much as I do, please give it a five star review and help me share this recipe on facebook!
Please follow us on Facebook Page and enjoy our collection of recipes, crafts, fitness, health tips, gardening, DIY and more…
Source yummly.com