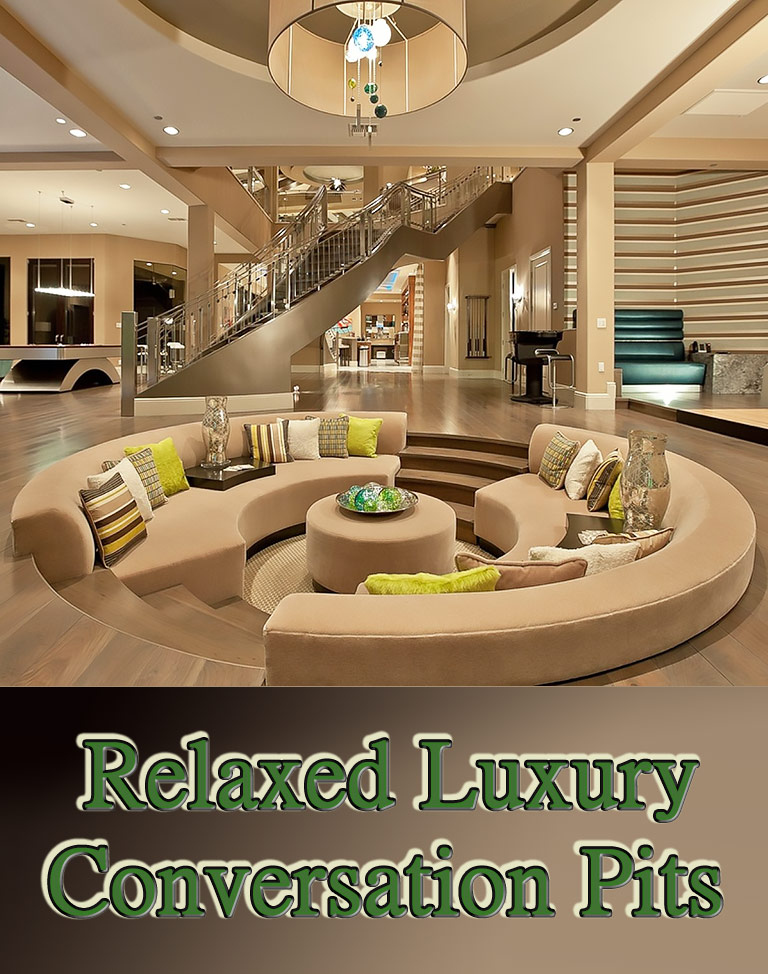 Conversation Pits & Sunken Sitting Areas
A conversation pit is an architectural features that incorporates built-in seating into a depressed section of flooring within a larger room. It is sometimes referred to as a 'sunken living room' and was a popular design style from the 1950s to 1970s across Europe and North America.
Conversation pits will add amazing style to any home, while also providing a unique spot to relax in. They can become the centerpiece of any room or perhaps an outdoor space on the patio or near a swimming pool.
Check out these conversation pits & sunken sitting areas, they create a more intimate atmosphere in which to gossip over a coffee, or provide a little hideaway to flop down into for rest and relaxation.