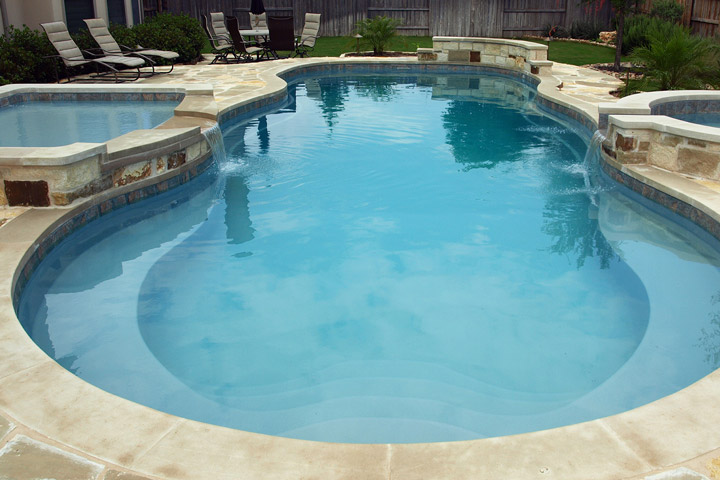 Top 5 DIY Fiberglass Pool Kit Mistakes and Considerations
So you're thinking about doing a DIY and installing a fiberglass pool kit yourself?  That's why I wanted to discuss today some of the problems and considerations that must be made before you simply buy a kit and start digging.
1. How Much Will Your DIY Project Really Cost?
There can certainly be a savings if one elects to go this route, but before you simply look at the price of a shell online, consider these other expenses as well:
Pool Shell Shipping
Excavator rental
Crane rental
Bobcat rental
Gravel for base/backfill/ and concrete base
Water Truck to fill the pool
Concrete material cost
Concrete Labor cost for finisher
Final Grading cost
Electrical Hook Up (always cost more than most folks realize)
Plumbing, parts, equipment, etc.
Dirt Hauling
Permits
Retaining Walls
miscellaneous
As you can see, there are many other expenses that need to be considered.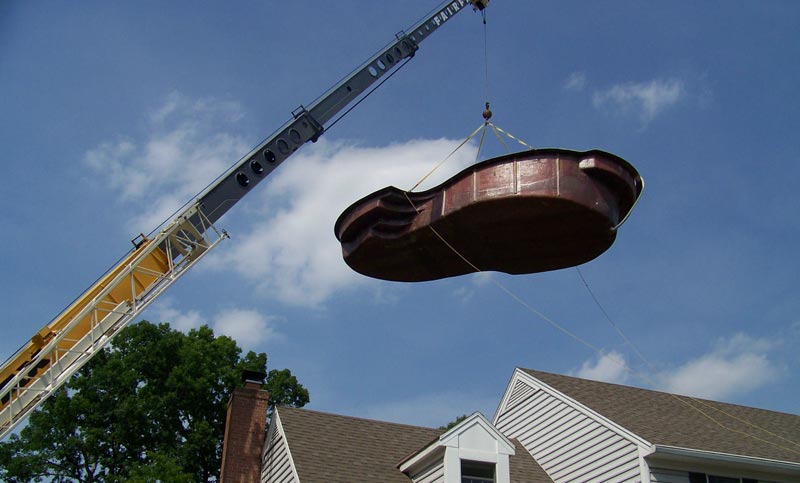 2. What are the Warranties?
As with any building project, be it a home, pool, etc, clearly stated material and workmanship warranties are a big, big deal. Most consumers never bother to get these warranties in print and therefore suffer down the road when there is a problem. Please protect yourself and take the time to do this.
3. Concrete, concrete, concrete
Just because someone has done a concrete patio around a swimming pool doesn't mean they have the first clue as to working with cantilever forms on a fiberglass unit.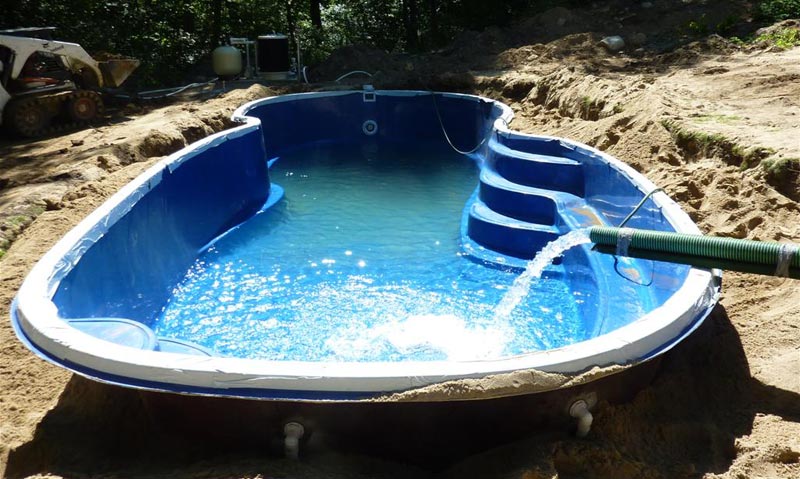 4. Timeliness
If there is one thing that can mess up a fiberglass pool installation it's the weather. For example, if you know you're digging and setting the pool today, but it's going to rain a ton tonight, you likely should wait until tomorrow (or later) to start, otherwise the pool might move/shift in the hole.
In other words, a fiberglass pool isn't safe and secure until it's completely full of water, and even still you want to get your concrete decking around it as soon as possible.
So make sure you don't schedule the excavation for one week, then the set and fill the next. Do it all at one time, as it just might save you quite a bit of headache.
5. Walls, Drainage, Etc
If there is one thing homeowners tend to overlook the most when doing a DIY kit install is the grade of the pool area. Remember, if your yard is not flat, you're going to have to make it flat. Sometimes this can be achieved with fill dirt, but other times a wall is in order.
Without proper grading, water can run into the pool area, which is obviously a very bad thing. Also, retaining walls can be very, very expensive, so just make sure you have a very clear understanding of needed site work BEFORE you go ahead and just order a fiberglass pool shell to show up to your back yard.
So there you have it folks, 5 things to consider when installing your own fiberglass pool.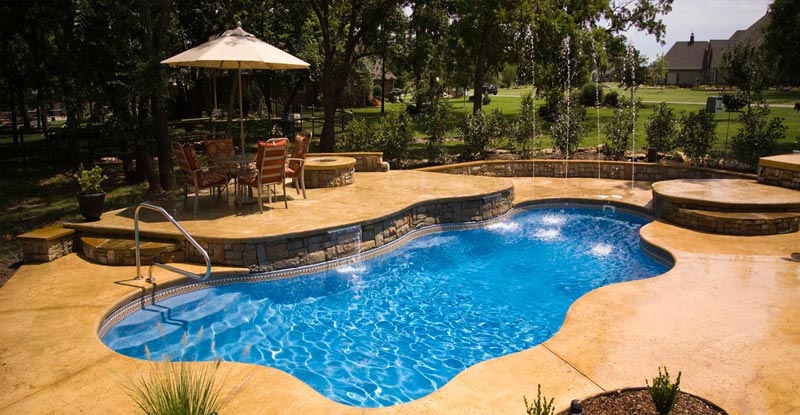 Source
riverpoolsandspas.com
By Marcus Sheridan