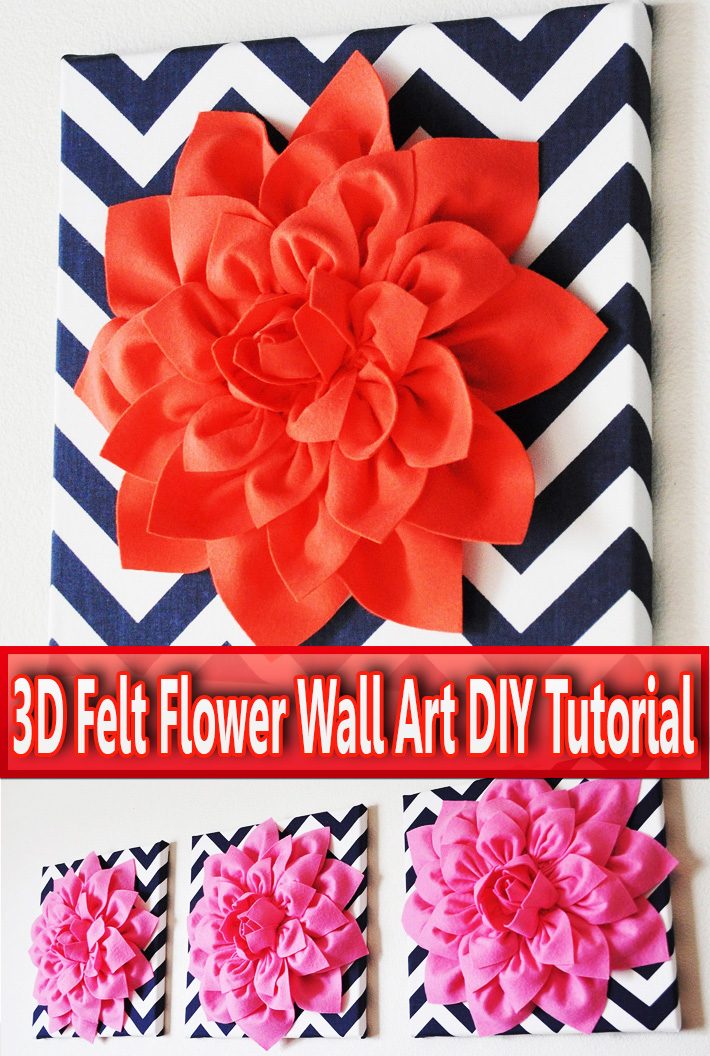 If you've been looking for that perfect DIY craft project to help inject a little light and vibrancy into your home, chance are you won't find many better than this!
We simply had to share this 3D Felt Flower Wall Art with you, which not only looks quite spectacular but it's also a breeze to put together! There's nothing more satisfying the receiving compliments for your own hard work right up there on the walls of your home – take it from us when we tell you these are the kinds of beauties your guests will be unable to take their eyes off!
The beautiful flower wall art look very nice and modern. Add some beauty to your favourite room with this Felt Flower Art. It's easy to make and the finish on wall looks perfect.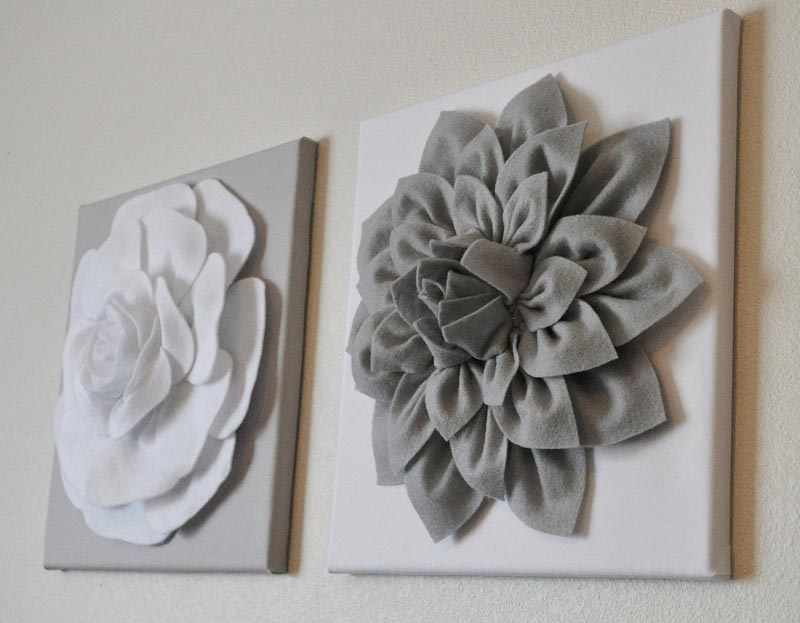 Dahlia Flower Wall Art, Tutorial
Along with a few hours of your time, you'll need just a few very basic craft supplies to get up and running which are as follows:
Canvas
Hot Glue Gun/Glue Sticks
Scissors
Fabric to wrap canvas (12″x12″)
Felt
Ruler or cutting mat
One of the best things about this project is the way in which it's open to so many added touches and variations. The best way to look at the tutorial and examples you see here is as something of a blank canvas – a starting point from which to explore your true creativity.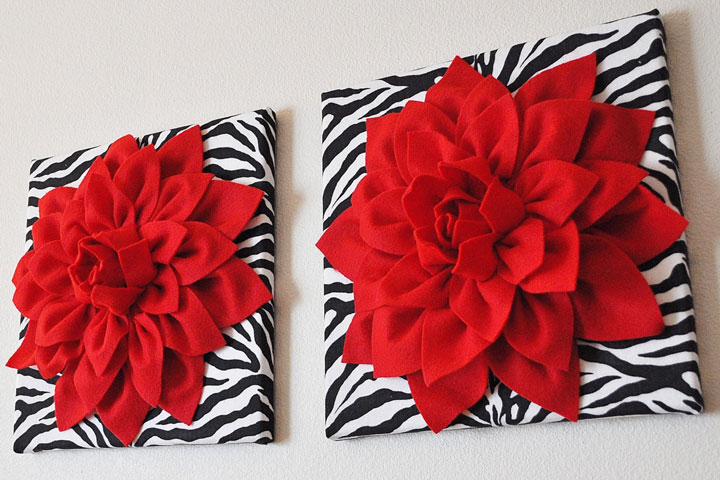 These pink, purple and red flowers are perfectly pretty in every way, but we're also big fans of baby blue version and bright spring greens too! You could even go for a mixture of colors, if you're feeling adventurous!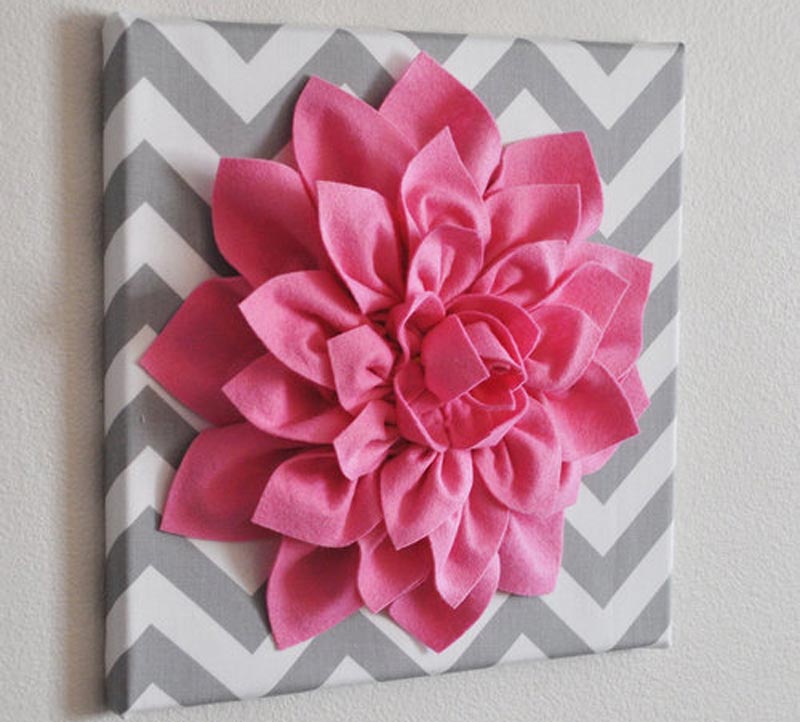 This is a great project that can be enjoyed by the whole family, making a perfect little job to spend a weekend working on! And of course, they also happen to make brilliant gifts for all occasions, so why not make a few extra while you're at it?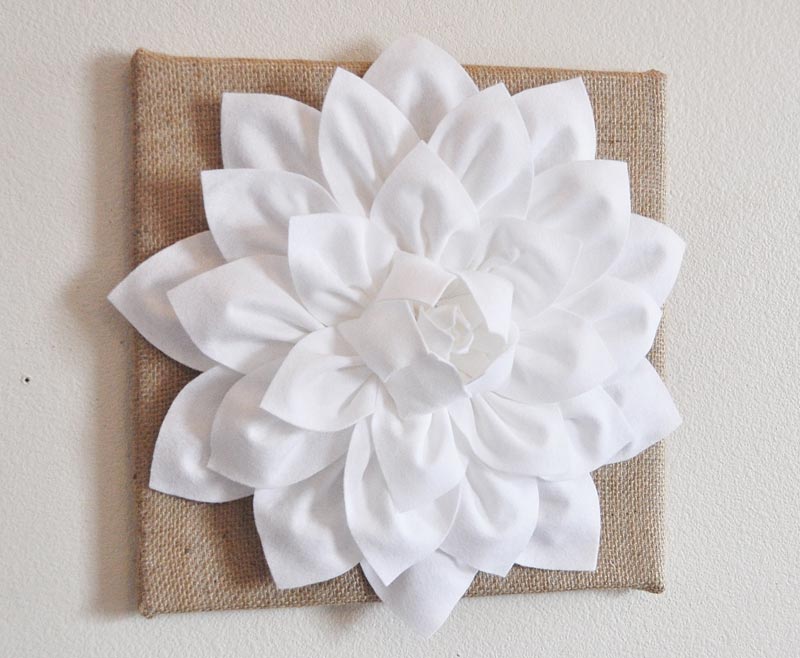 Source wonderfuldiy.com