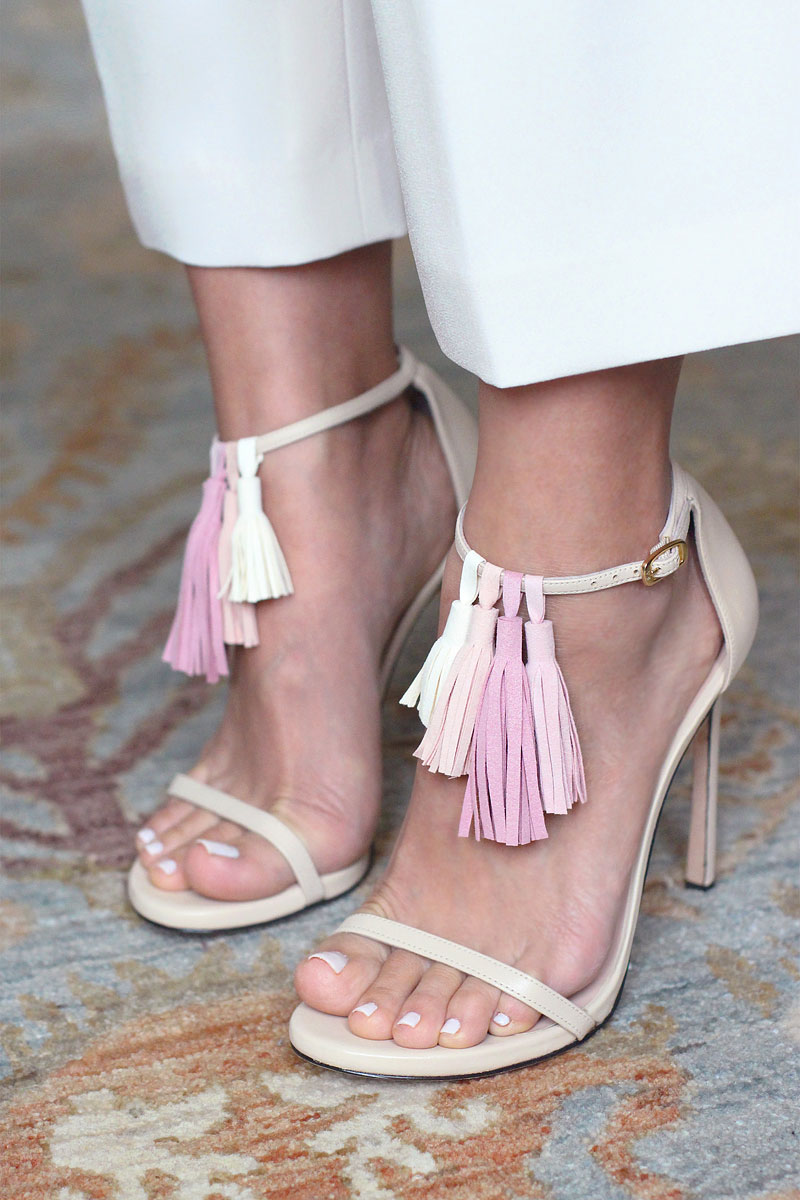 We've got a tassel obsession. Put them on anything and well, we're sold. Isabel Marant, Jimmy Choo and MSGM are just a few of the designers that have been enticing us with their tassel embellished sandals season after season. But it wasn't until we saw Ulla Johnson's Luz heels, with colorful tassels hanging from ankle straps, that wooed us and eventually inspired us to make our collection of ombré tassels. Slide them on and off different strappy heels to make them the ultimate, interchangeable accessory!
You'll need:
strappy sandals (here I've used Stuart Weitzman's Nudist – my favorite!)
8 pieces of 5×5 ultra suede fabric (2 of each color)
fabric glue
fabric shears
ruler
pen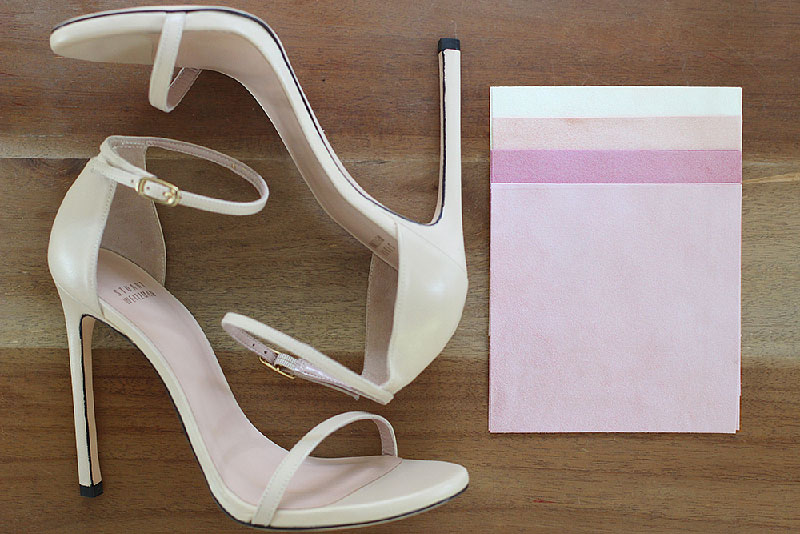 The first step is to decide the order of colors. I discovered an Etsy vendor who conveniently sells an 8 pack of 5×5 ultra suede fabric pieces in complimentary shades. I choose a beautiful pink and blush ombré, of course. The tassels measure from shortest to longest: 1 3/4″x 5″, 2 1/4″ x 5″, 2 3/4″ x 5″, and 3″ x 5″. Cut each piece accordingly.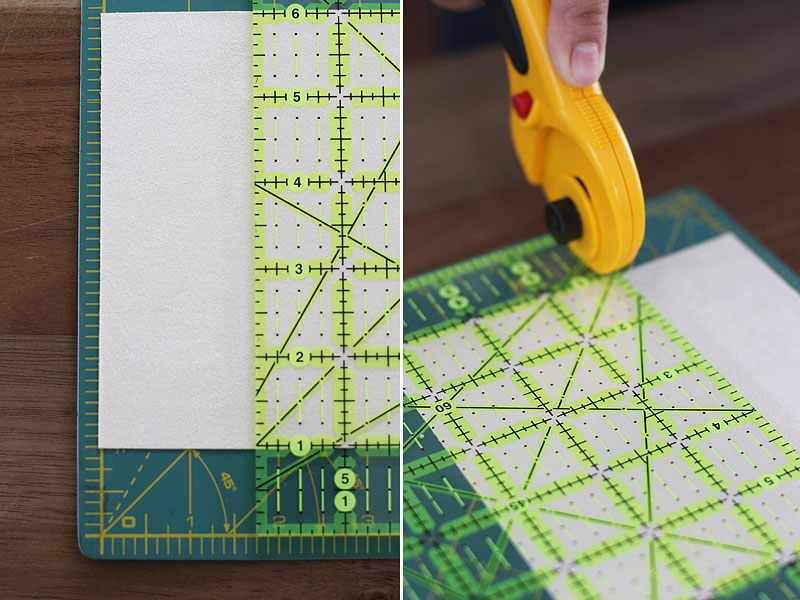 Line up a ruler along the fabric lengthwise, leaving a 1/2″ border. Draw a light line. And repeat on the rest of the pieces of suede.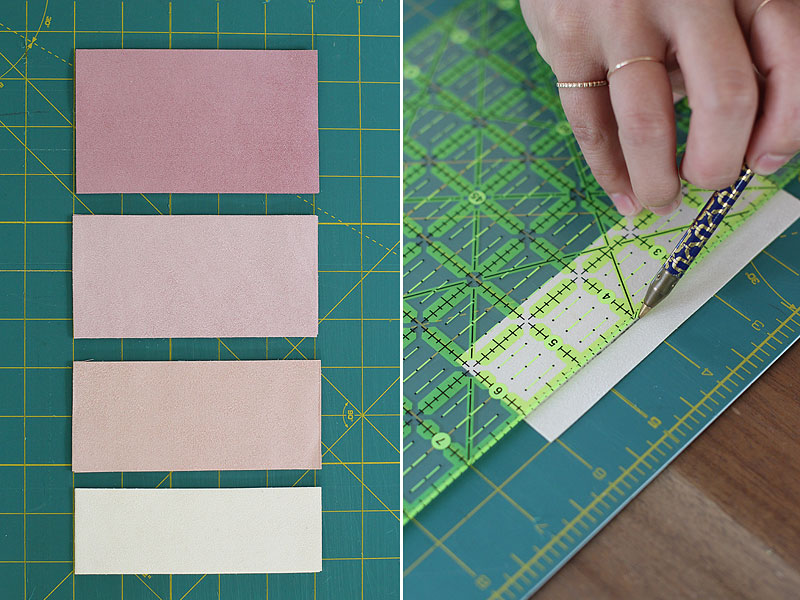 Use fabric shears to cut thin strips (approx 1/8″), stopping at the line each time. Set aside a repeat with the remaining rectangular pieces of ultra suede.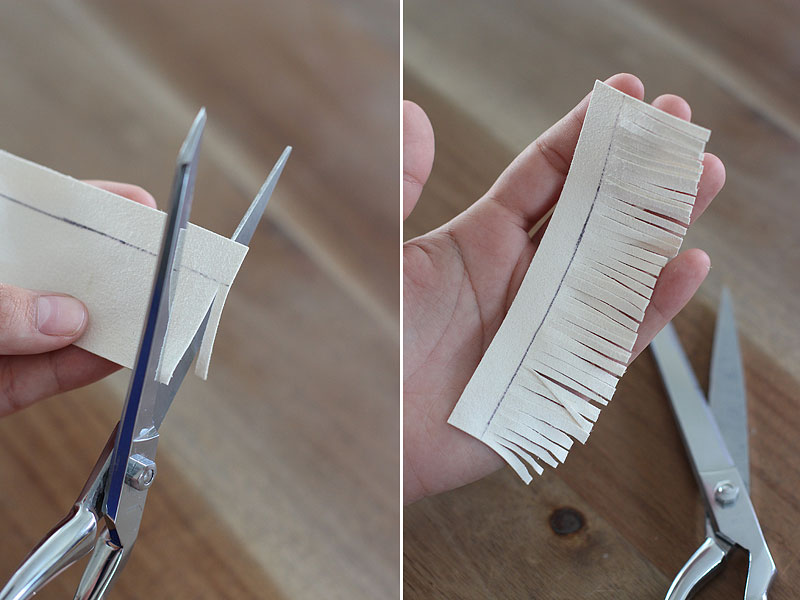 With the extra ultra suede, cut 1/4″ x 2″ pieces (2 of each color). Use the fabric glue and dab a small amount of glue to the tip of each thin strip.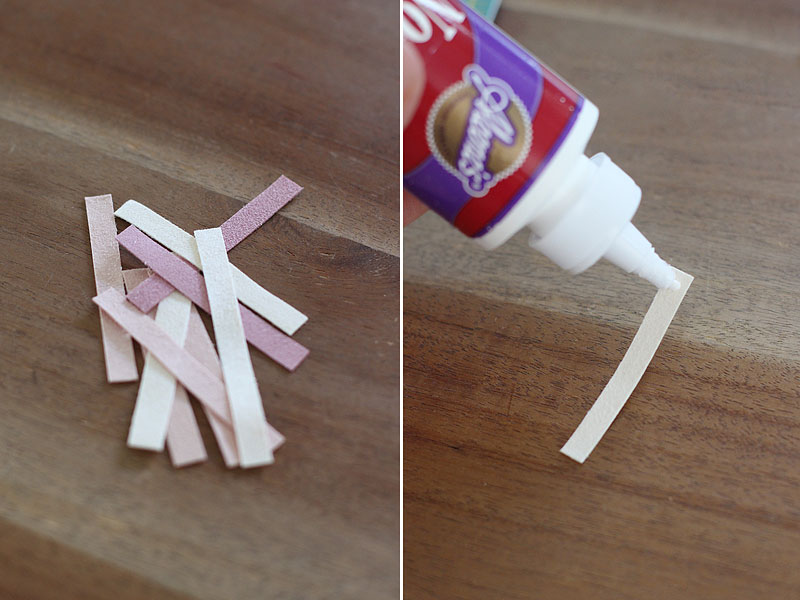 Bring the other end to close the loop. Place the loop on top of the line side of the fringe. Put a dab of glue on the bottom of the loop and start to tightly roll the fringe.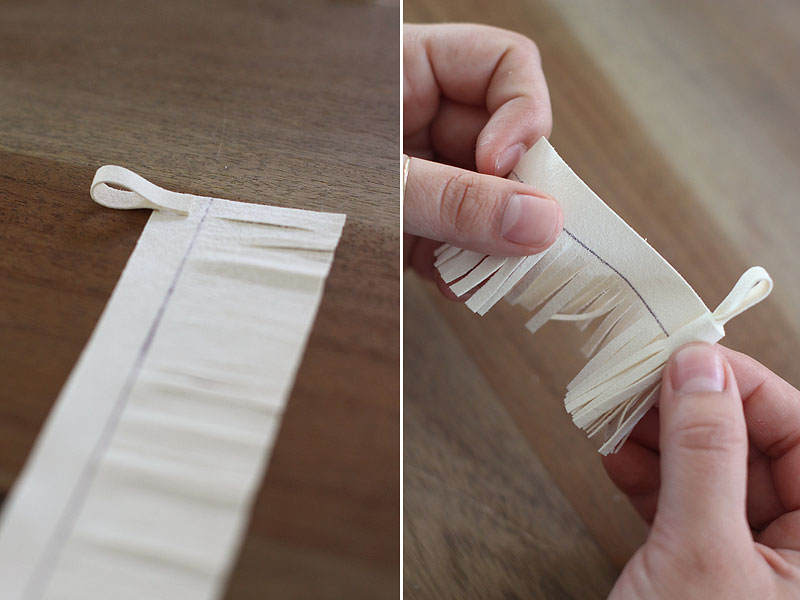 Once you've reached the end of the fringe, dab a small amount of glue at the end of the top of the fringe to seal the tassel.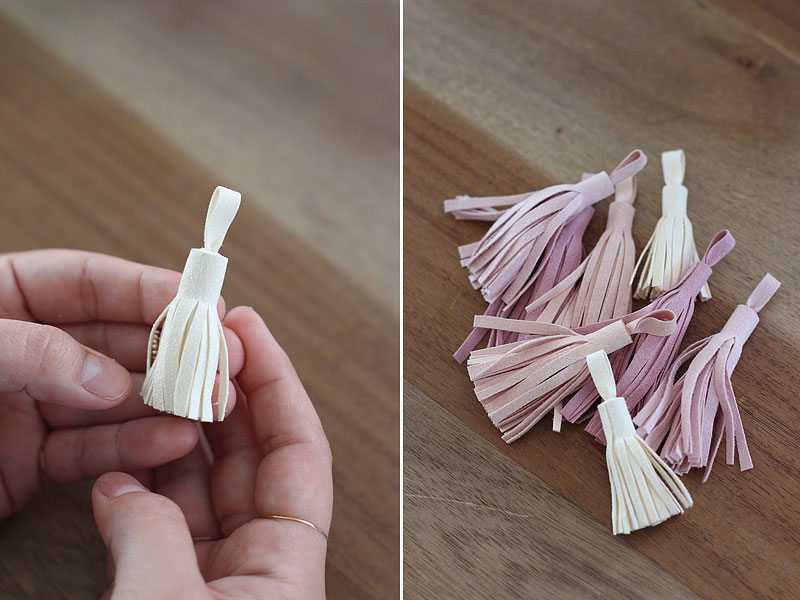 Allow your tassels to dry for a few hours before sliding them onto the straps of your sandals.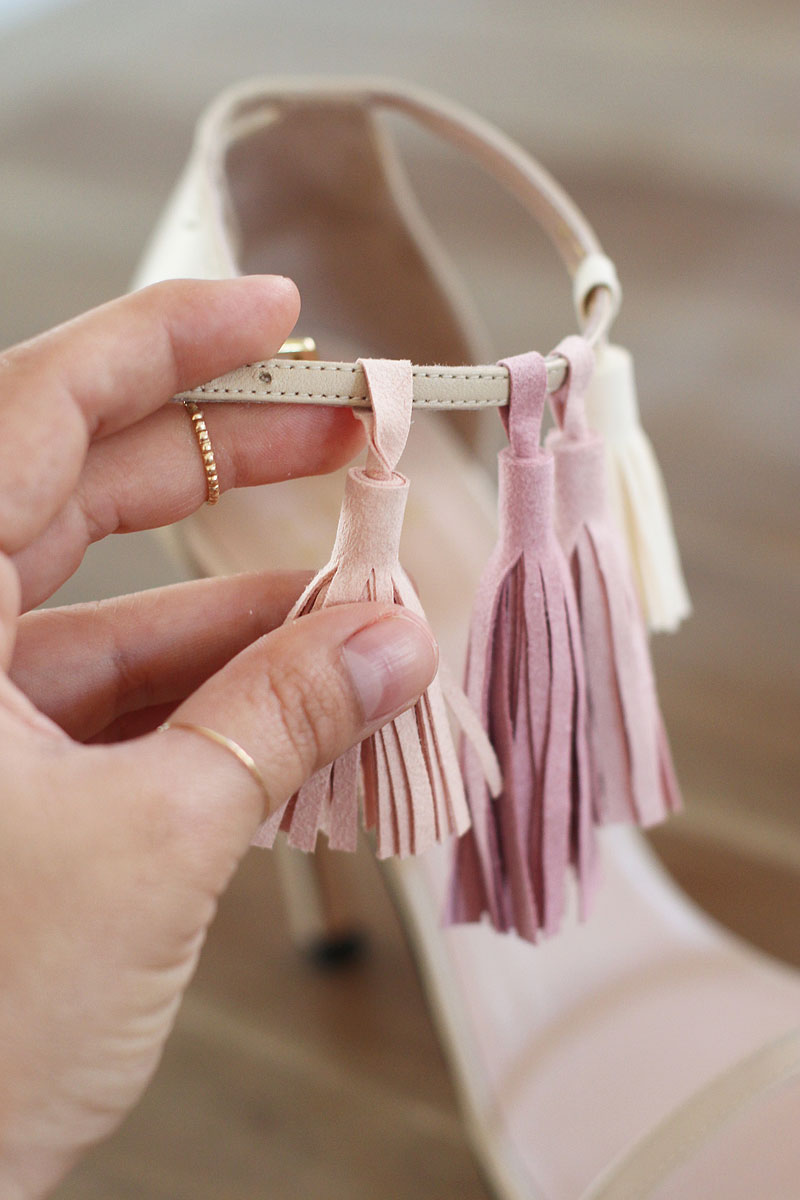 Fini!
Source: honestlywtf.com
Images: honestlywtf.com
(images by HonestlyWTF; Stuart Weitzman Nudist in Pan; Chloé Marcie handbag in Blush)