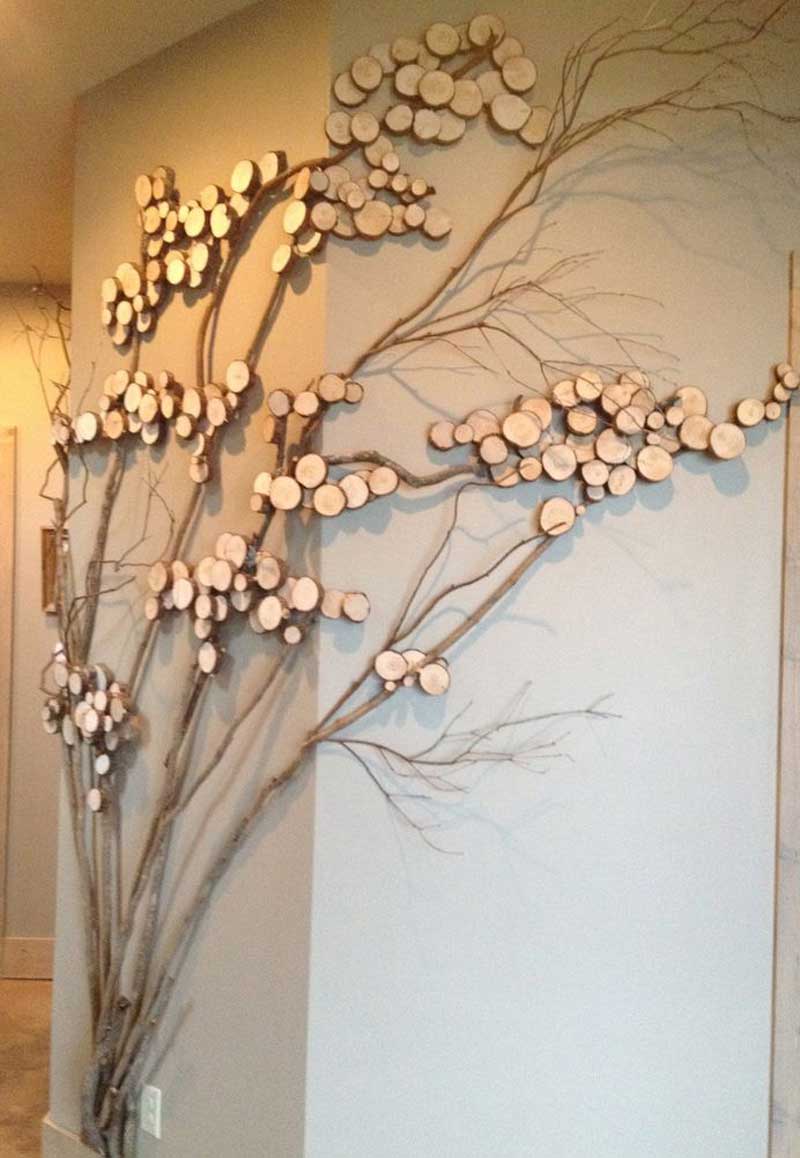 Looking for some creative DIY wall art ideas ?
With redecoration on the top of everyone's mind, it is the perfect time to take a look at some of the best DIY wall art ideas around.
Family Tree on the wall this is such a great idea  for those doing genealogy and family history.  Easy to update and rotate new photos in.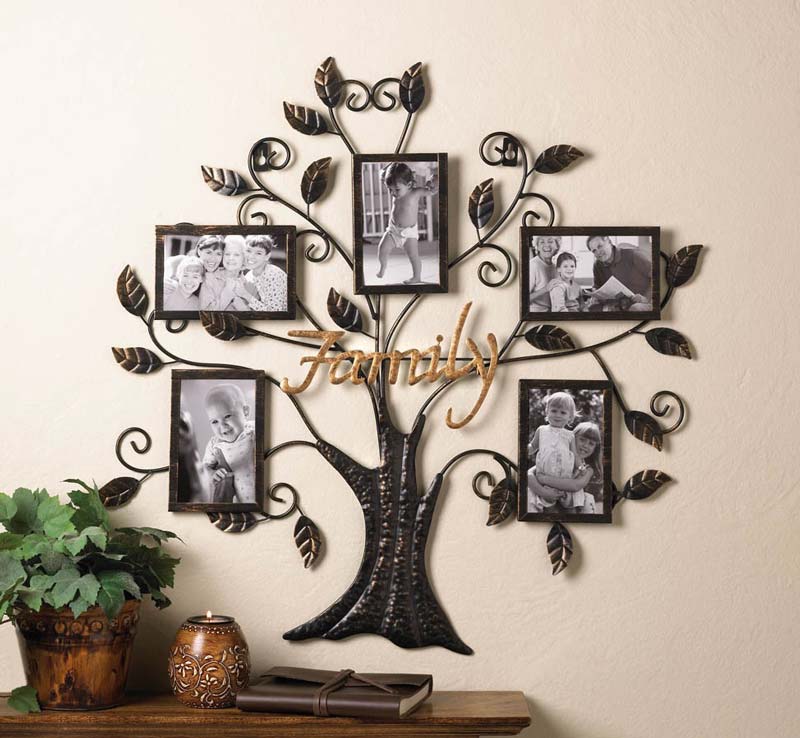 Photos are a great way to personalize your space. You van use picture frames or even hang them alone on the wall (or you can even decorate with old and empty picture frames. Spray paint them and hang different shapes on the wall – it will look amazing).



Either way it will look amazing. Share most memorable moments of your life and don't ever forget them. These little things in decor will make you feel at home and always welcome.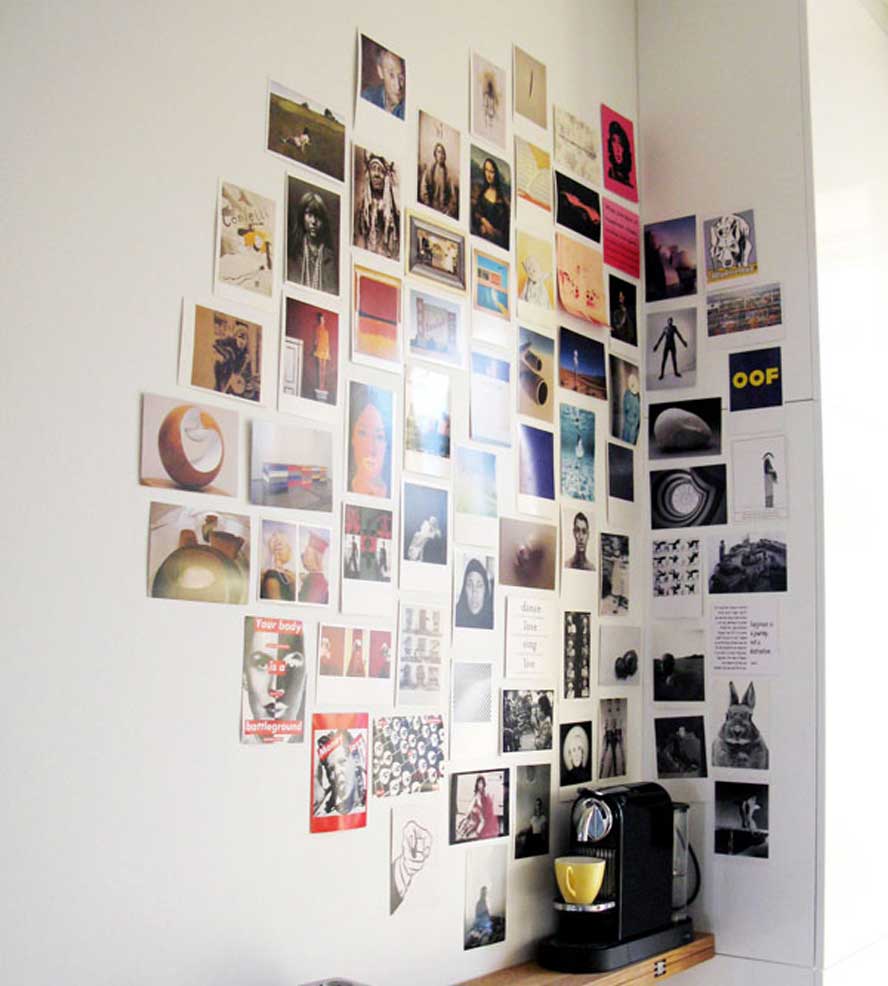 Postcards are great souvenirs and they bring back precious memories. So if you like postcards and already have a nice collection, you can use them to make a great collage to display on a wall in your home. You can also use polaroid pictures or clippings from magazines. Just gather them all and arrange them as you like. Then attach them to a wall or any other surface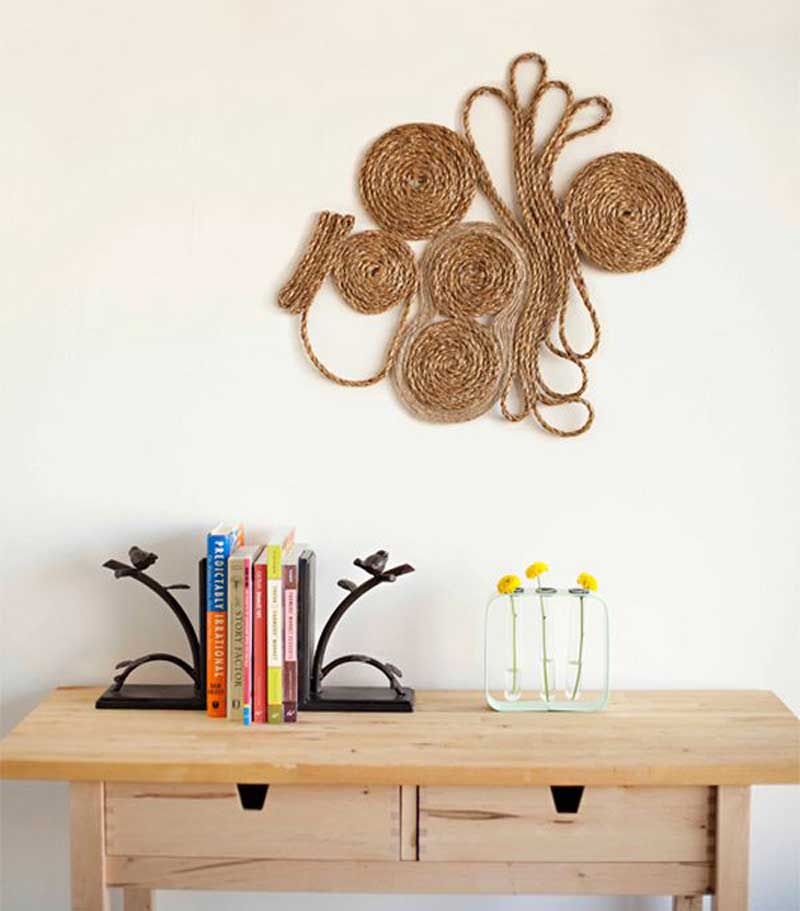 Another very simple idea is to just use a long piece of string or anything similar and come up with shapes and designs to create an interesting display for a wall in your home. You can paint the string or leave it as such and the design can be random. It will be original and quite unusual as well.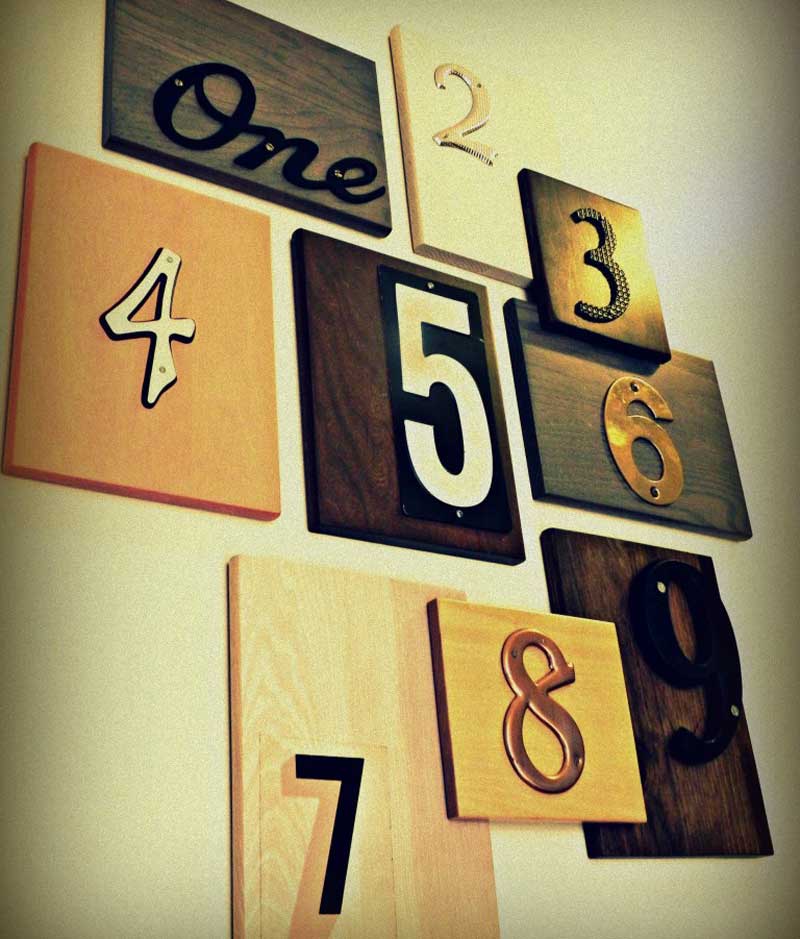 Some of the materials needed for this project may differ from case to case. Here, for example, some cabinetry samples were sued along with house numbers. These two elements were put together and turned into a piece of modern art. Small holes were drilled in each piece of cabinetry and then the numbers were nailed in place. Of course, you can improvise.
Source www.homedit.com