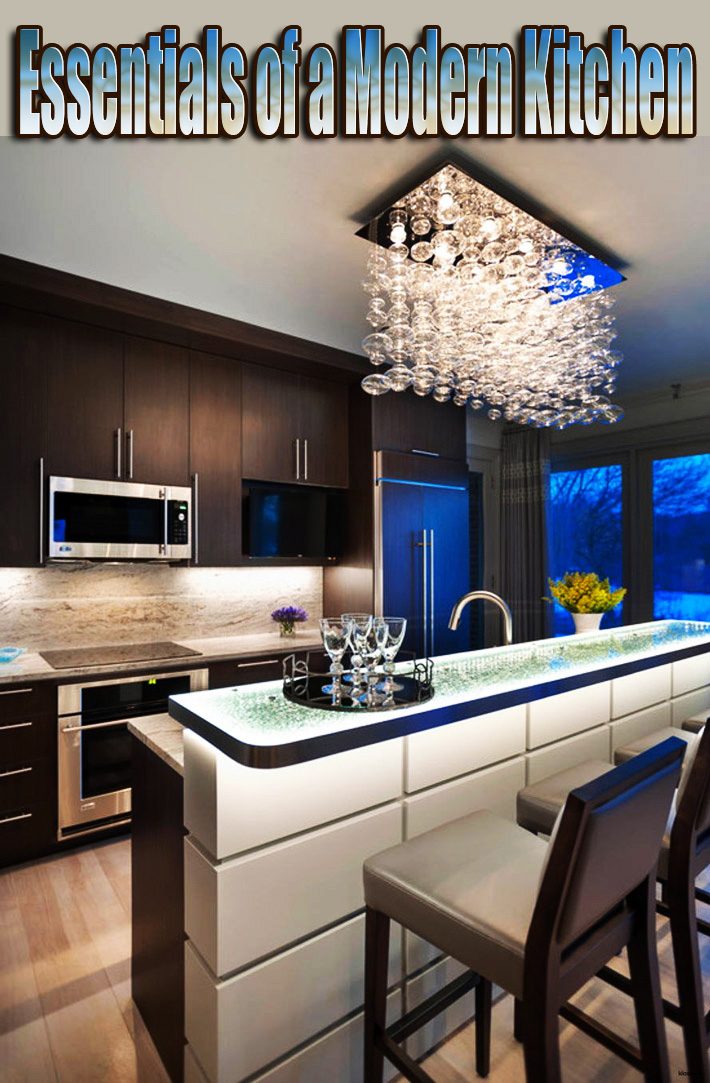 Essentials of a Modern Kitchen
A  modern kitchen is a special designated room used to prepare and cook food. Other peripheral functions include a place for washing dishes and temporary storage of food. Every so often, if one is not in bedroom, living room, rest rooms then most probably s/he is in the kitchen. Hence there should be a proper and well organization of the kitchen design so as to ensure smooth running of all involved activities.
Backsplash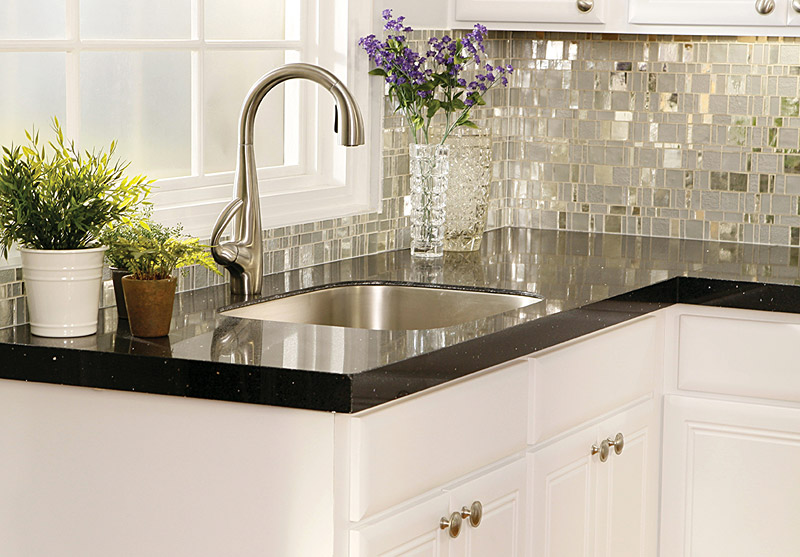 This is the panel behind kitchen work surfaces which its main role is to prevent the surface from any potential splashes. Thus, as a personality piece, it should be made as more decorative as possible. Mostly it is made of tiles or at times stainless steel. The choice of a backsplash is purely dependent of several factors but mainly it depends on one's personal preference.




When tiles are used, a perfect choice of the colour is obviously expected. Because of the nature of the activities involved in the kitchen, some experts recommends a stainless steel kitchen backsplash. This is not only due to its resistance to corrosion and scratch but also due to its it appears more stylish. However, tiles can also produce a perfect decoration is color and pattern is chosen correctly.
Juicer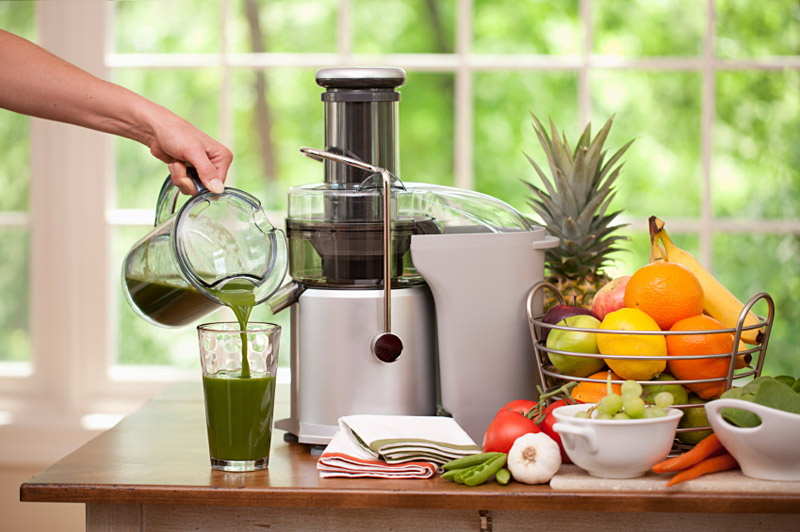 These are appliances used in most kitchens to make juices by grinding either fruits or vegetables. For a complete modern kitchen, juicers make them to take proper shape due to their unique role. Juicers exist mainly in two types namely; the centrifugal and the masticating type. Masticating types are characterized by the crushing and squeezing the fruits and vegetables but their greatest disadvantage is that they are relatively slower whereas centrifugal juicer is relatively faster and thus more efficient and convenient to use.
It is worth noting that due to the slower action of masticating juicer it is thus convenient to squash leafy vegetables like kales and spinach. Juicers are thus one of the must-have kitchen appliances appliances. A combination of one or more fruits can be grind to make the juice more nutritious. Hence, for a healthy family life, they ought to have a juicer in their kitchen as it gives it an ultra-modern face.
Faucet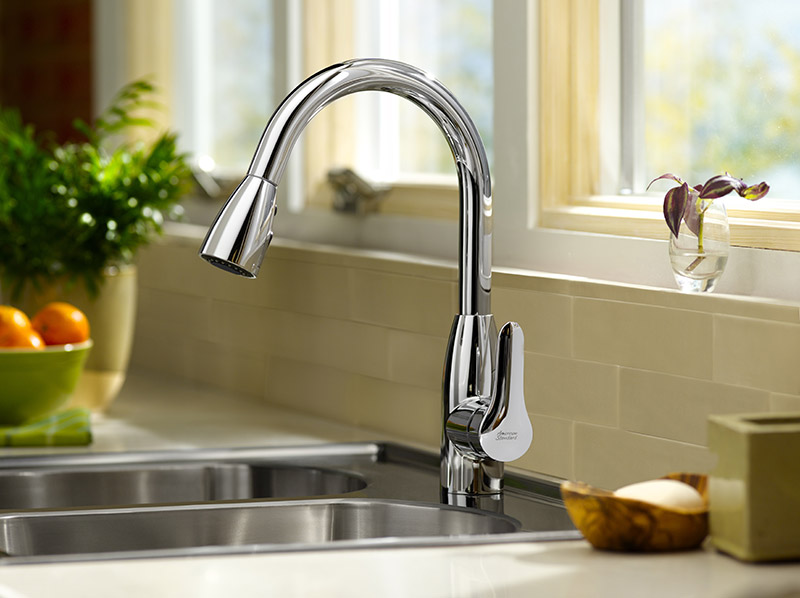 Water is life! It is that simple. Water is generally one of the fundamental resources that are largely used in the kitchen. Ever spent most of your time daily in the kitchen? If so, then it goes even without saying that the kitchen faucet is pretty important to you. Every time one wants to wash for examples fruits, vegetables or even utensils in the kitchen, the only thing that comes in mind is the faucet.
Thus this make faucets to be so much valuable and essential to any kitchen. They exist in many types but the most recommended is that made of stainless steel. This is because steel is non-corrosive and also it is neutral when in contact with water. Thus if you think of what to include in your kitchen, most definitely one of the key things not to forget is the faucet.
Cabinetry and shelves
Cabinetry is one of the most essentials in any kitchen. The cabinets are majorly used for storage of a large percentage of the kitchen utensils. Thus cabinet play a crucial security role in the kitchen making it to be one of the 'can't – to – without' furniture in the kitchen. A perfect combination of artistic patterns make them even more eye-catching thus increasing their kitchen utility.
Shelves are also important piece of furniture which also offer temporary storage to some of the kitchen tools. Hence for a kitchen to be complete, there should exist one or more cabinets and/or shelves
Other kitchen appliances
Through the wave of technology that the world is currently ridding on its crest, scientific innovation has taken very many people aback. Very many appliances have been invented and have thus reduce kitchen work to a relatively large percentage. You can ease the task of washing dishes using dish washers. A modern kitchen that uses microwave oven for cooking makes the kitchen to stand out. Every so often, a kitchen which has at least one refrigerator is guaranteed of keeping at bay issues related to food spoilage. Electrical appliances make a kitchen at the top of the notch since very many inconveniences are almost no where to be encountered as also efficiency is guaranteed to a relatively greater extent.




Other great ideas that can make a modern kitchen stand out include:
Good light effects
Heated ceramic floor
Conclusion
Needless to say, a modern kitchen with a good layout and design is thus recommendable because it guarantees the fundamental features such as comfortability, efficiency and convenience. Thus, proper designs should be incorporated in a bid to make achieve the above key elements of a good kitchen.
Source: fabricsforfreedom.com