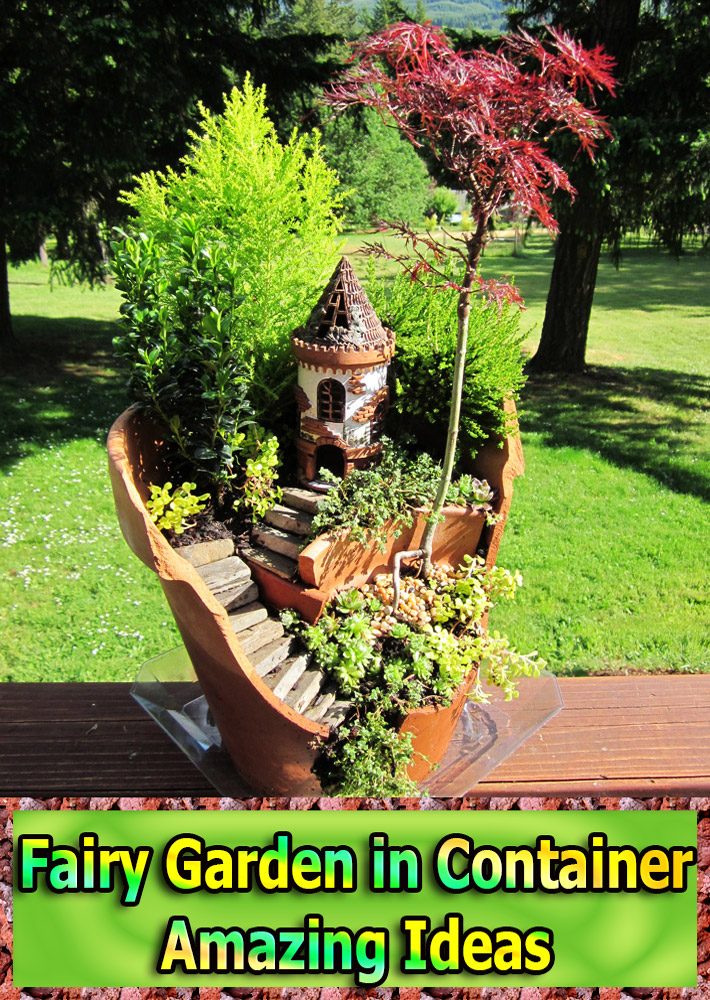 Fairy Garden is charming and a perfect DIY project to do with your children. Many of the materials you need, you likely already have on hand, such as a clay pot or other large container and small plants.
Just a touch of inspiration, a cute container, some plants and a few accessories are all it takes to get the magic of a fairy garden growing.
Miniature garden designs in flowerpots and Fairy gardens in small containers are new trends in small container gardening that offer a fun way to create tiny realistic landscapes that reflect the atmosphere and charming beauty of real natural settings. Miniature garden designs and Fairy gardens are the art of capturing wonderful details that create peaceful and pleasant places.
Whether you are brand new to DIY projects or are experienced, we know that you can create a wonderful fairy garden.
Here is a collection of fantastic miniature garden designs which will help you to choose your favorite Fairy gardens and implement creative garden design ideas, adding a tiny garden in a pot to your outdoor living spaces. The miniature garden design ideas are endless. You can use any small or large planter or container and decorating theme for your beautiful miniature garden design.
Fairy Garden in Container – Amazing Ideas: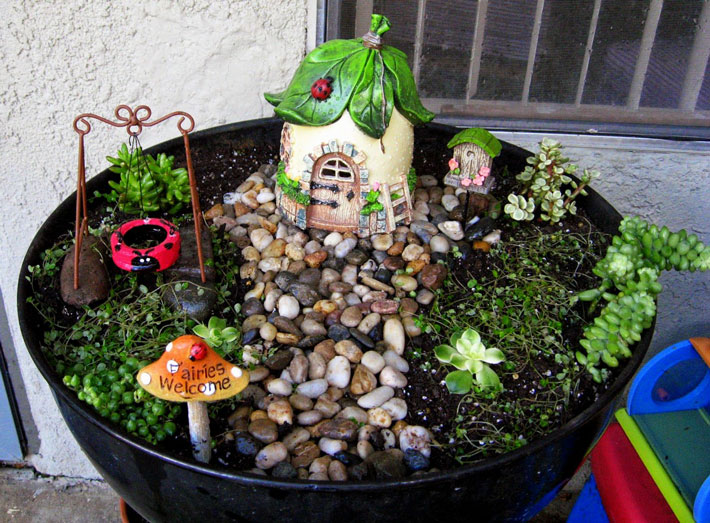 Plan your miniature garden design and keep beautiful details in scale. Usually miniature garden designs are created for viewing from all sides or just one with thoughtfully placed taller and lower plants. The best garden design containers for miniature landscapes have a large open surface area to accommodate as many plants and garden decorations into your Fairy garden design as possible. Tin buckets, wide terracotta pots, wooden wheelbarrows, wagons, wicker baskets, concrete bowls, wooden boxes, baby tubs are excellent for creating fabulous miniature garden designs.
Source: lushome.com