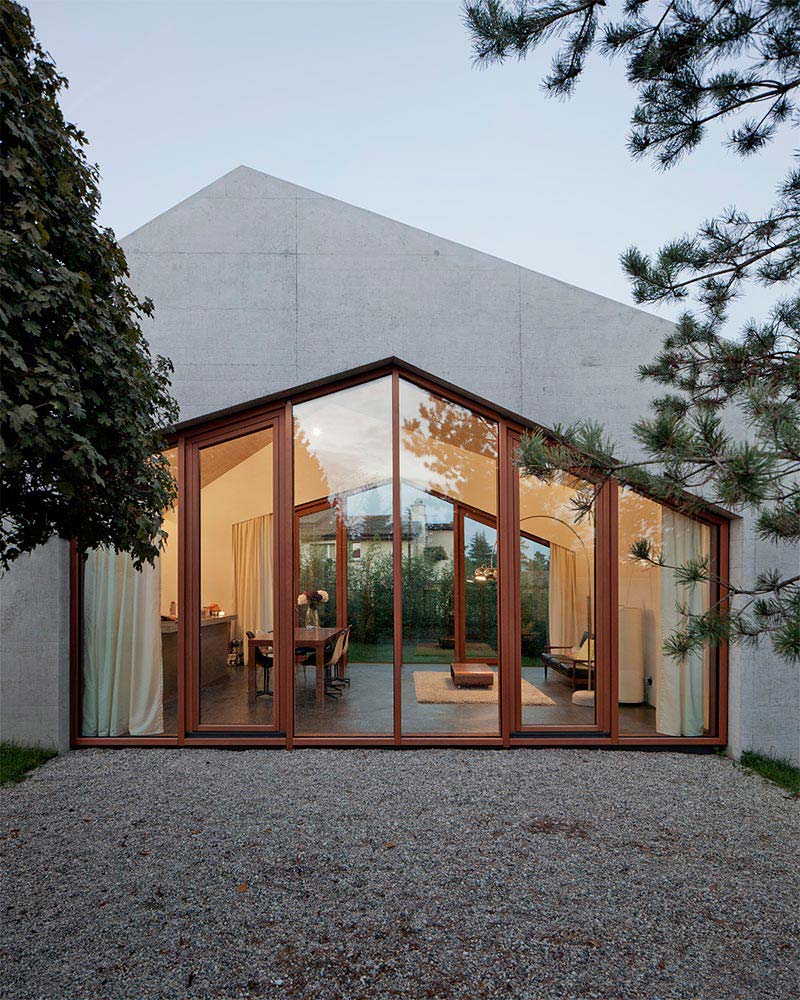 Family House Localarchitecture Architecture
Located on an elongated plot, the new dwelling occupies the totality of the constructible area. Benefiting from the mild natural grade of the orchard, the house is formed by three spaces shifting down the land. Each "unit" is a volume varying in height and opening sideways towards the garden on both sides.
Project Details:
Location: Confignon, Geneva, Switzerland
Type: Residential – Houses
Built area: 141 m2
Architects: LOCALARCHITECTURE – www.localarchitecture.ch
Team: Antoine Robert Grandpierre, Manuel Bieler, Laurent Saurer, Livia Esposito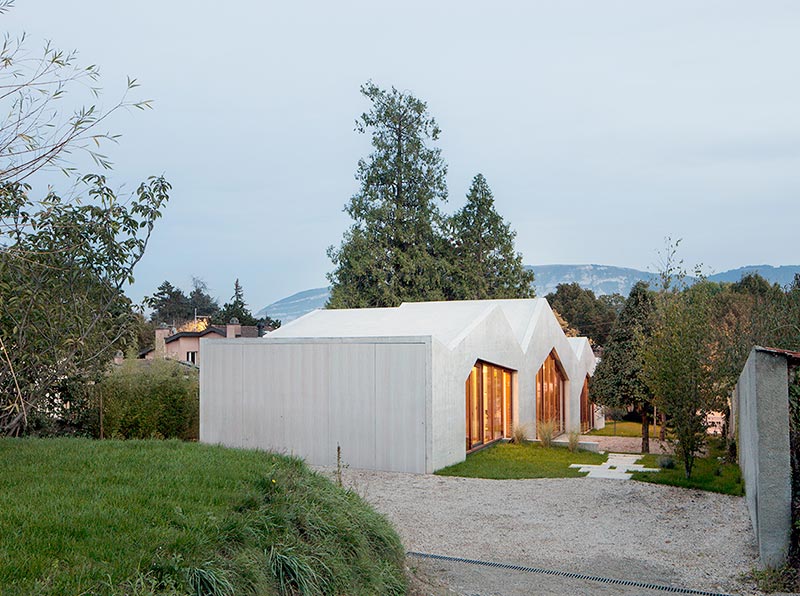 The daylight space (living room and kitchen) occupies the central area, while the guest room is located in the upper level of the house. The rooms of the children are distributed in the lower part of the volume. Another room completes the ground-floor. Two utility cores dissociate the main living spaces, while a peripheral passageway cadenced by the changes of levels connects them.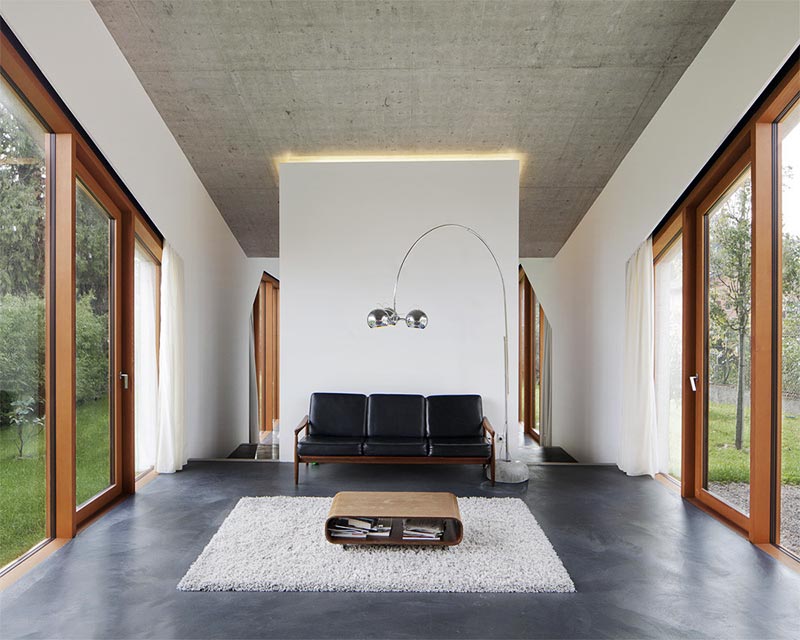 The structural concrete shell that ensures protection against the noise pollution coming from the road bellow, expresses the uneven shape resulting from the height variations of the interior spaces.
The large windows reinforce the transparency of the building and the vertical rhythm and depth of the pinewood posts accentuate the close relationship between each interior space and its outside extension.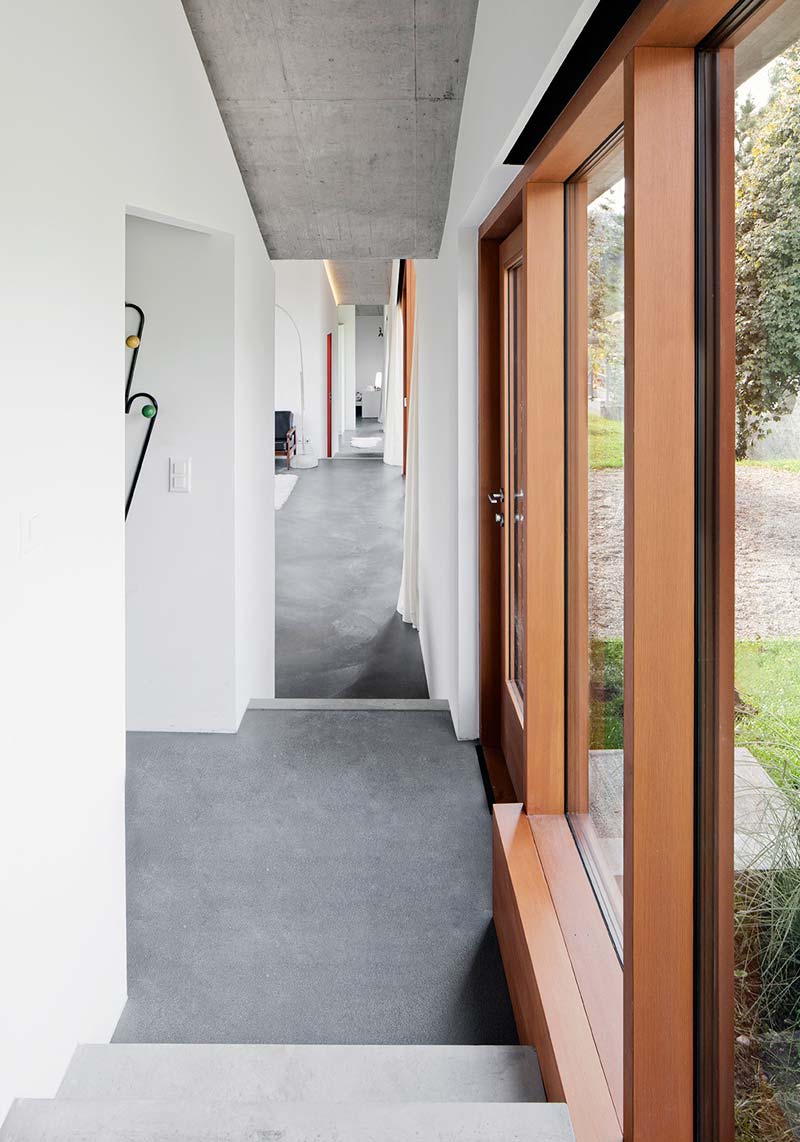 Source httparchitecturelab.net