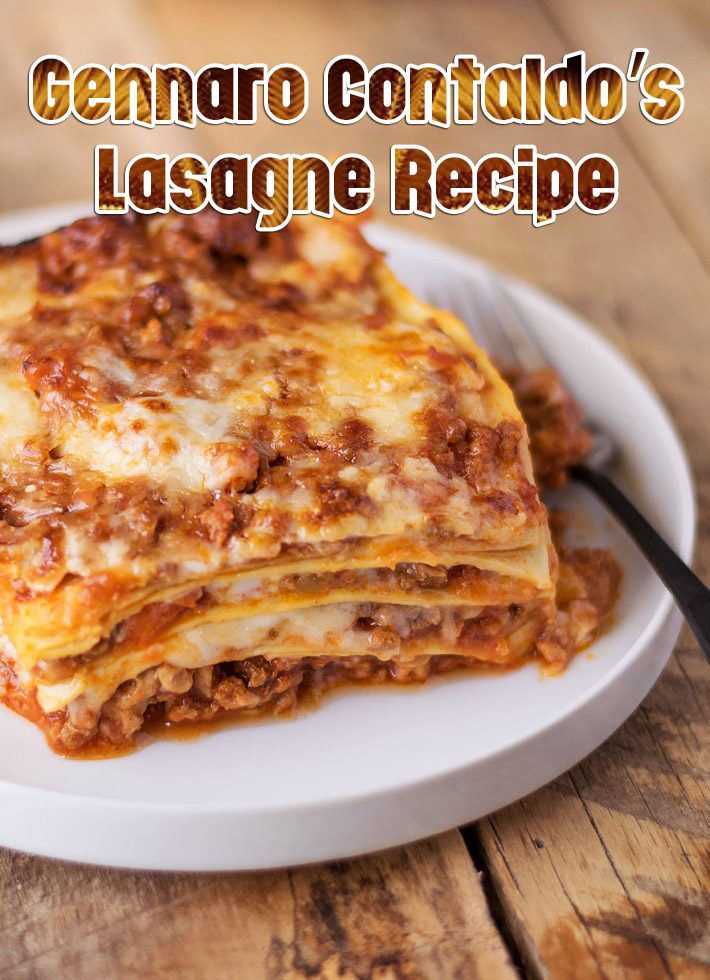 Gennaro Contaldo's Lasagne Recipe
Gennaro Contaldo's lasagne is a classic Italian lasagne. This recipe from Two Greedy Italians star Gennaro Contaldo is comfort food at its best – and all the vegetables will count towards your 5-a-day which is a bonus. This recipe uses both pork and beef mince which makes it extra meaty and bursting with flavour. The Parmesan cheese adds a kick of flavour which really compliments the tomato based sauce.
This recipe serves 4 people and will take around 2hrs and 40 mins to make – and is certainly worth the wait! Leftovers can be stored in an airtight container in the fridge for up to 2 days. Reheat thoroughly before serving.
Ingredients:
2 tbsp extra virgin olive oil
1 small onion, finely chopped
1 small carrot, finely chopped
300g minced beef
300g minced pork
salt and freshly ground black pepper
1 x 400g tin chopped plum tomatoes plus the water from rinsing out the tin
8–10 sheets of dried egg lasagne
80g Parmesan, freshly grated
For the white sauce:
60g butter
40g plain flour
500ml milk
20g Parmesan, freshly grated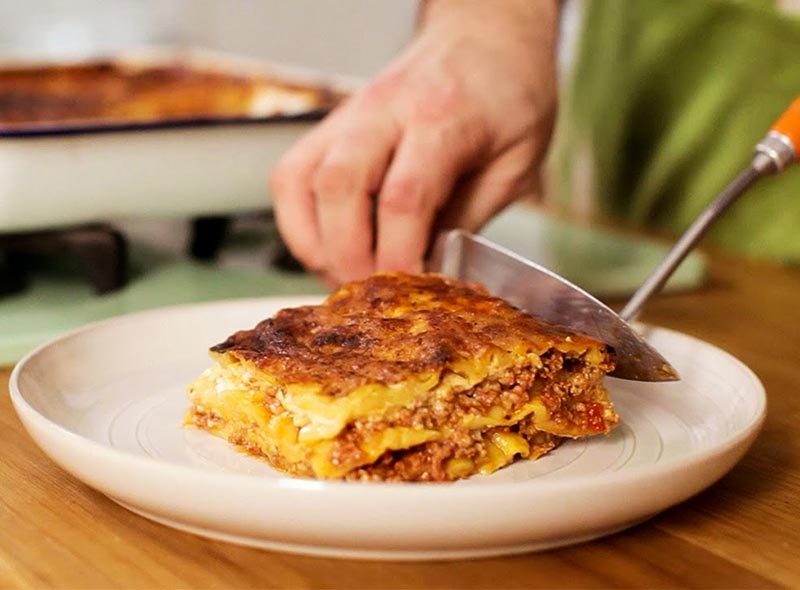 Method:
Heat the oil in a large pan, add the onion and carrot and sweat for a couple of minutes. Add the meats and brown all over. Season with salt. Add the chopped tomatoes and water, lower the heat, cover with a lid and simmer gently for 2 hours, stirring from time to time.
Preheat the oven to 200°C/7400°F-375°F/Gas Mark 6.
To make the white sauce, melt the butter in a small pan on a medium heat. Stir in the flour with either a wooden spoon or small hand whisk to form a paste and stir in a little of the milk. Add the remaining milk gradually, stirring all the time, until it begins to thicken to a creamy consistency. Remove from the heat, add the Parmesan and season with salt and pepper
Line a 22 x 26cm rectangular ovenproof dish with a little of the bolognese. Arrange sheets of lasagne over the top, then more bolognese, a bit of white sauce and some grated Parmesan. Continue to make layers like this until you have finished all the ingredients ending with a topping of white sauce and sprinkled Parmesan.
Cook in the oven for about 35–40 minutes until golden-brown. Remove, leave to rest for a couple of minutes and serve.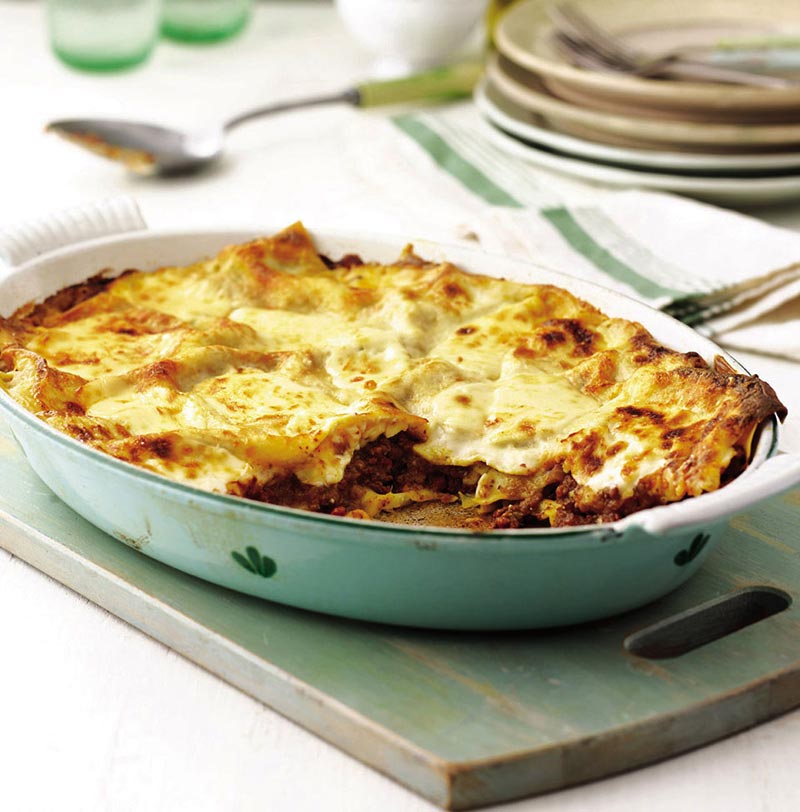 Source goodtoknow.co.uk