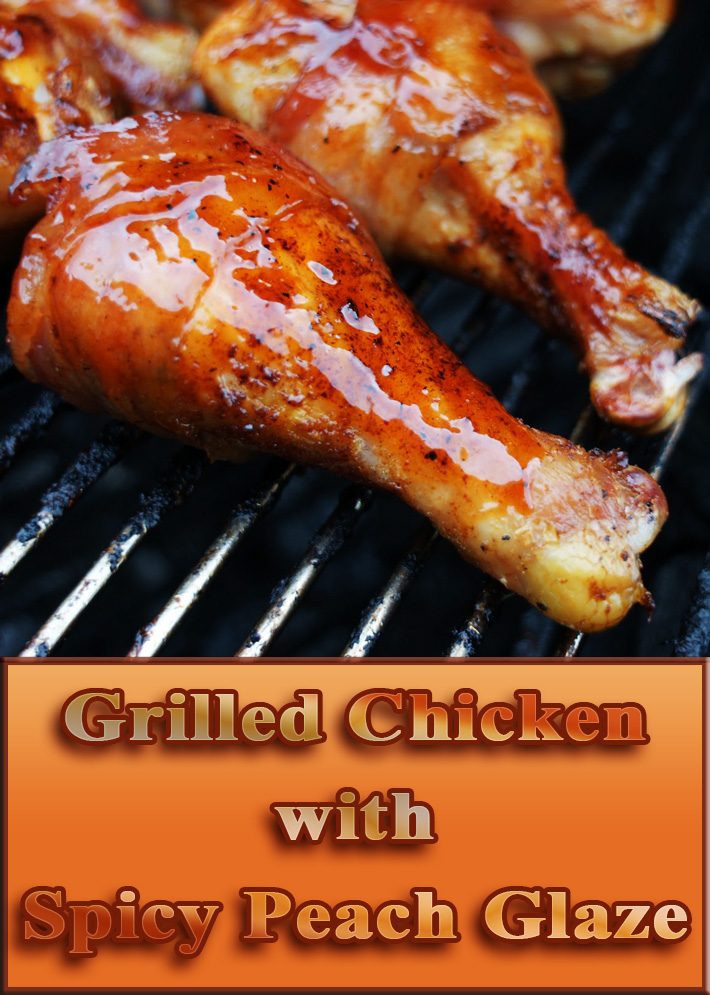 Grilled Chicken with Spicy Peach Glaze
Grilled Chicken with Spicy Peach Glaze recipe with tender chicken drenched in fruit preserves and flavored with piquant chopped green chiles. It has just the right mix of spicy and sweet flavors.
This time of year is all about family and friends. Our days are spent lounging by the pool or playing at the beach. At the end of the day we don't want to slave over a hot stove, but have something that is easy to pop on the grill.
Does anyone really need a reason to love grilling? It's grilling. Nothing taste better then cooking on a grill. This recipe is absolutely amazing!
Grilled Chicken with Spicy Peach Glaze is a perfect dish to add to your summer grilling menu.  Add fresh green beans and cornbread for a primo dinner. If you are tired of your usual BBQ recipes, try this delicious summer recipe!
Ingredients:
1 cup peach preserves
2 tablespoons cider vinegar
1/2 teaspoon ground ginger
1/4 cup Old El Paso® chopped green chiles (from 4.5-ounce can)
6 chicken drumsticks, skin removed
3 bone-in chicken breasts, skin removed
Directions:
Heat gas or charcoal grill. In food processor or blender, process all ingredients except chicken pieces until smooth. Reserve 1/3 cup preserves mixture.
Place chicken pieces on grill over medium heat. Cover grill; cook 25 to 30 minutes, turning frequently and brushing with preserves mixture during last 15 minutes of cooking, until juice of chicken is clear when thickest piece is cut to bone (170 degrees F for breasts; 180 degrees F for drumsticks). Discard any remaining preserves mixture used for brushing.
Before serving, brush chicken with reserved preserves mixture.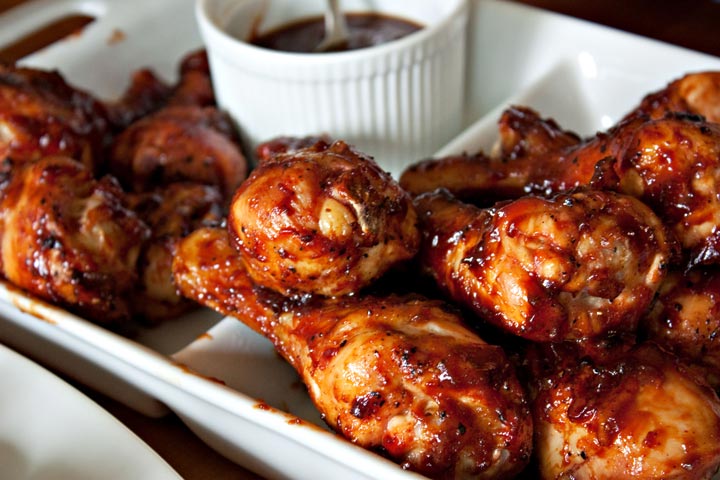 Source recipe.com