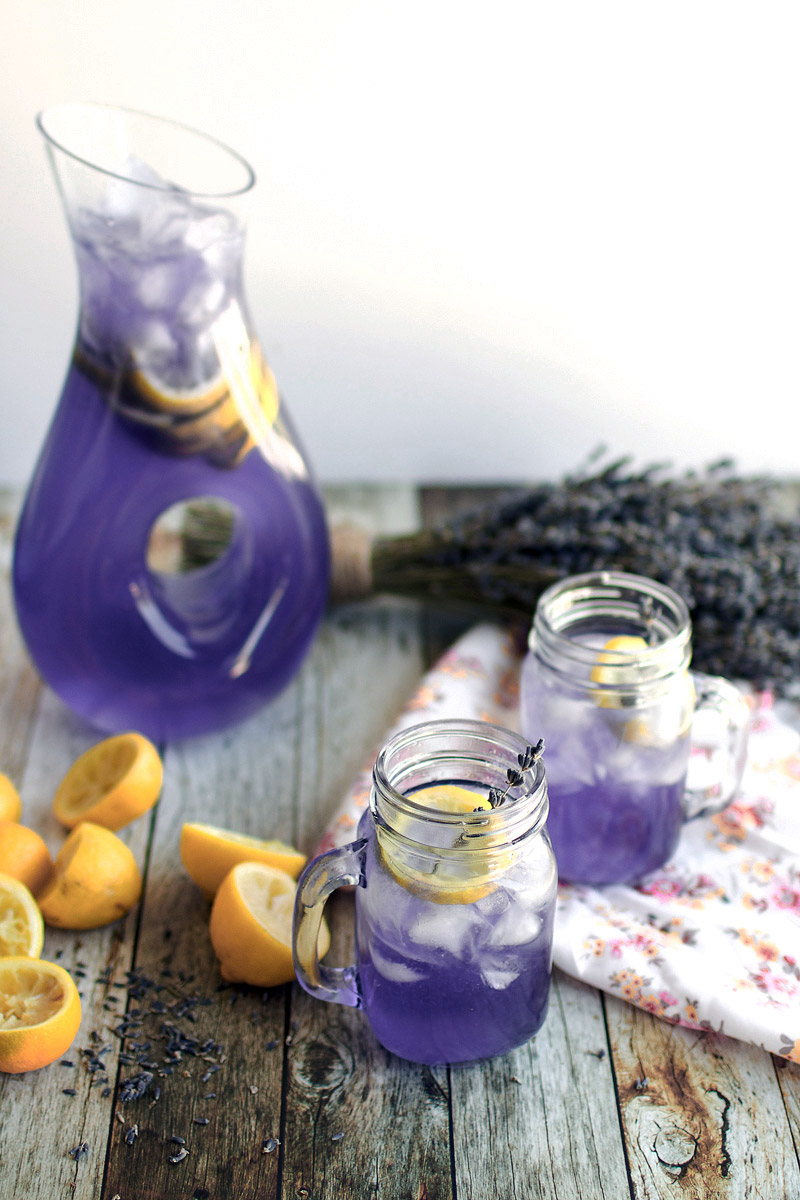 So many people suffer from anxiety and headaches these days. I believe this to be a mixture of our lifestyles and many of the changes that are taking place in our world that are pushing people to question what we've been doing as a society repetitively for many years. You know what I mean… that feeling that there is something more than just going to work, making money, coming home, eating and repeating it all. It may sound cliche, but it's evident.
Deep down we can feel it, that something isn't quite "right" with our world anymore and there's a certain sense of freedom from it all that is calling us from deep within ourselves. Not knowing what that feeling is exactly or what to do, we sometimes will feel anxiety or overwhelm as we look at our lives. How do we deal with these things? There are a number of actions we can take to address the core issue which you can explore here.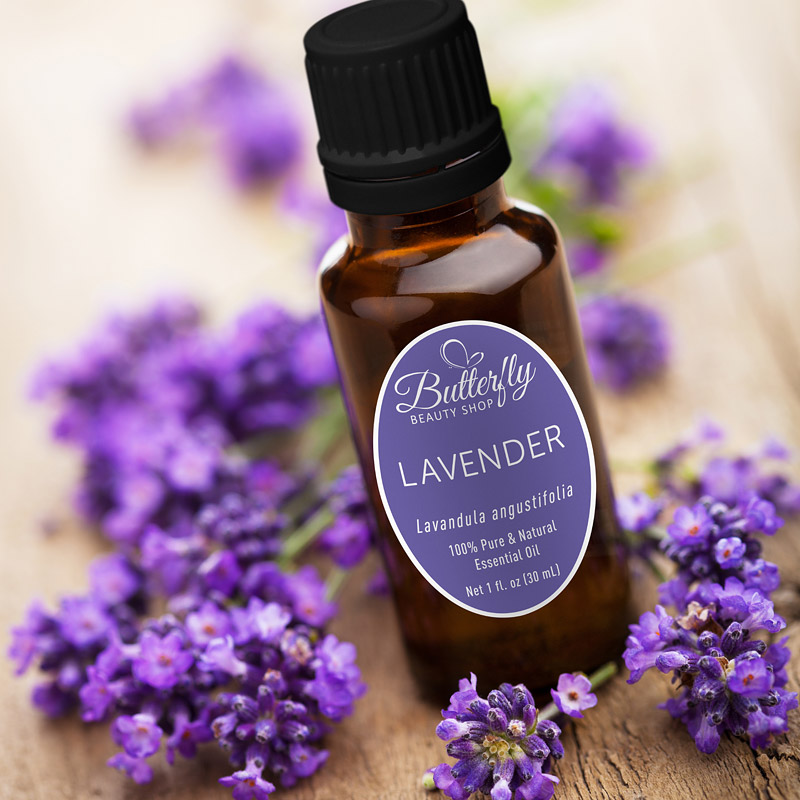 It's important that we begin to explore this feeling inside. That knowing that things can be different, that our world doesn't have to be the way it is. Whether it is people getting fed up with the 9 – 5, feeling disconnected from themselves and others or feeling the desire to do what we love and are passionate about, our patience with avoiding these things is continuously growing thin. It's time, it's time to explore it!
Other than inspiring people to begin that exploration and letting them know "you're not crazy, many people are feeling this too," I also wanted to share something simple that can aid us while we are making more long-term adjustments.
Lavender Lemonade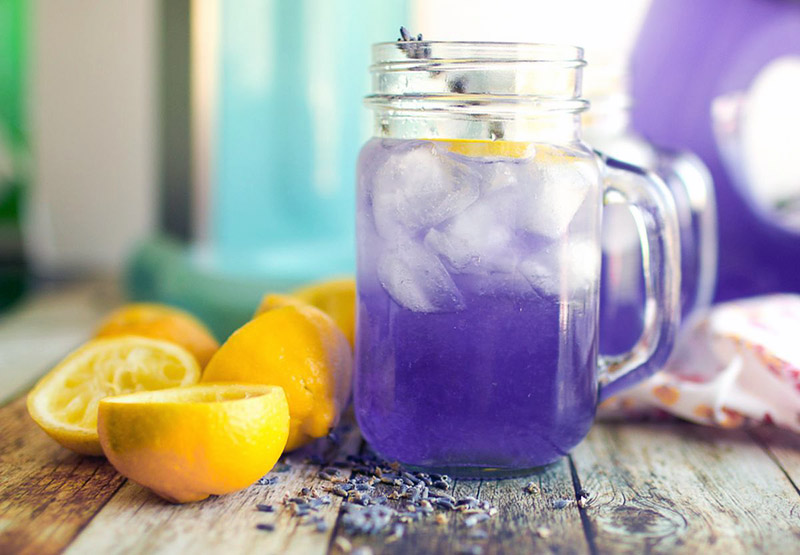 Pure lavender oil is an incredible essential oil to use for your own health and wellness. It's among the gentlest of essential oils, but also one of the most powerful, making it a favorite of households for the healing properties and uses of lavender essential oil. Lavender oil has a chemically complex structure with over 150 active constituents, which explains its effectiveness at helping with a lot of health ailments. Lavender oil possesses amazing anti-inflammatory, anti-fungal, antidepressant, antiseptic, antibacterial, antimicrobial, antispasmodic, analgesic, detoxifier, hypotensive, and sedative properties.
Florida researchers have found that lavender oil benefits include reducing anxiety and lowering pulse rates in nursing students taking stressful tests. And in hospital settings, lavender aromatherapy has been demonstrated to decrease pre-surgery distress and to be more relaxing than massage or merely resting.
Lavender essential oil has medicinal properties as well. It has been shown to reduce depression, improve insomnia and ease labor pains. And anecdotal evidence suggests that lavender oil benefits those with headaches, hangovers, sinus congestion and pain relief.
"Much prior research on lavender has focused on the administration of lavender via an olfactory route. The anxiolytic activity of lavender olfaction has been demonstrated in several small and medium-sized clinical trials. The efficacy of aromatherapy of lavender is thought to be due to the psychological effects of the fragrance combined with physiological effects of volatile oils in the limbic system. These calming effects of lavender oil and single constituents may be the origin of the traditional use of lavender. Lavender oil olfaction has been shown to decrease anxiety, as measured by the Hamilton rating scale, and can increase mood scores.
Anxiety is the third most common mental health issue worldwide, and everyone suffers from a headache once in a while. Doctors can prescribe medications to help us fight back, and while it can be useful for some extreme cases, not everyone is going to benefit from medications. There are natural ways to combat anxiety and headaches. The most delicious way is easily this lavender lemonade.
DIY Lavender Lemonade with Lavender Essential Oil
Ingredients:
1 cup raw honey
5 cups pure water
1/4 cup dried lavender. dried, organic culinary lavender ( or 1 drop lavender essential oil)
6 lemons, peeled and juiced approx.
Lavender sprigs for garnish
Directions:
Pour 1/2 the water in a pan, bring to boil and remove from heat
Add honey and dried lavender let steep for approximately 20 minutes.
Strain mixture and pour into larger container.
Add lemon juice and the remaining water. Stir well
Refrigerate
Add more water or raw honey if needed. Enjoy your lavender lemonade!
Other ways you can use Lavender Oil for Anxiety and Headaches
Mix 5 to 6 drops of Lavender essential oil to your bath water if you have dry skin.
Diffuse 10 to 12 drops of Lavender into the air during your workday for natural stress relief.
Add 2 drops of Lavender per ounce of your favorite lightly scented, unrefined organic oil (like almond oil or olive oil) for a body oil with all the benefits of lavender for improving your skin, relaxing your mind, warding off insects or helping you sleep.
The information on this site is not intended or implied to be a substitute for professional  medical advice, diagnosis or treatment. All content, including text,graphics,images and information, contained on or available through this web site is for general information purposes  only.
Source: thinkinghumanity.com