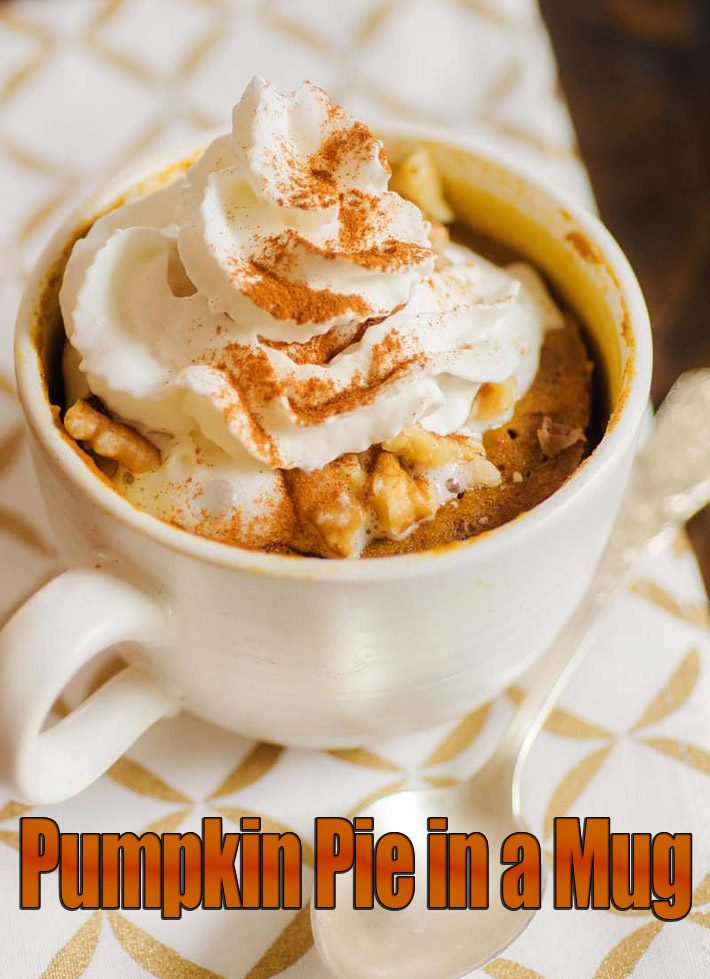 Healthy Pumpkin Pie in a Mug Recipe
You know we love pumpkin and now we've made a pumpkin pie in a mug that can be ready in 5 minutes! That's right, there's no pie dough to roll out, no waiting while it bakes in the oven; it's as simple as mixing ingredients in a mug and popping it in the microwave. Plus it's totally gluten and dairy free! Add a few simple ingredients in your favorite mug and after just 2 -3 minutes in the microwave, enjoy a warm, delicious pumpkin cake with a whipped cream topping.
Total Time: 5 minutes   Yield: 1 serving(s)
Ingredients:
1/2 cup pumpkin puree
1 egg
1/2 tablespoon pumpkin pie spice
1/2 tablespoon sugar
1/4 teaspoon baking powder
Pinch salt
Optional
Directions:
Combine all ingredients in a microwave-safe mug and stir well.
Microwave on high 2 to 3 minutes.
Top with whip cream and an additional sprinkle of pumpkin pie spice.
Nutrition Information Per Serving:
Calories: 168
Protein: 8 gram(s)
Fat: 5 gram(s)
Carbohydrates: 19 gram(s)
Fiber: 3 gram(s)
Sugar: 12 gram(s)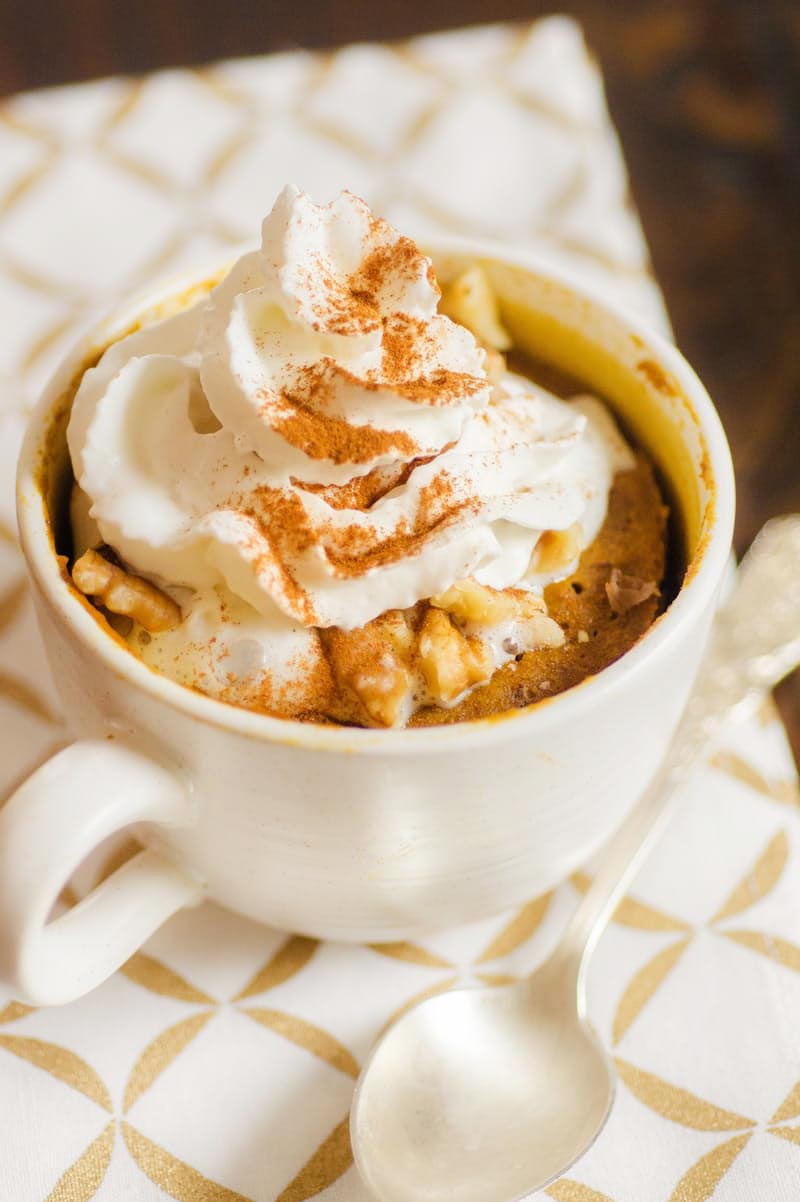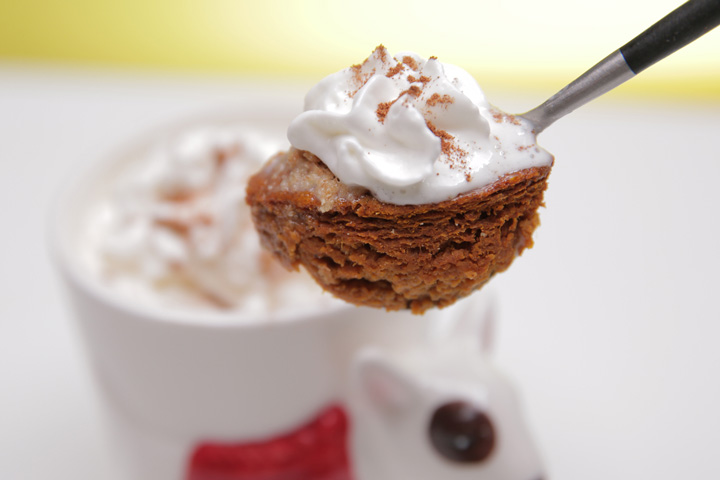 Source yummly.com