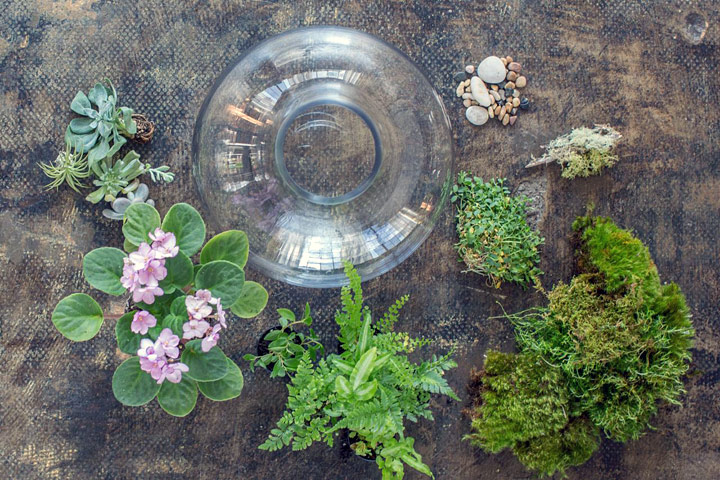 Growing terrarium plants is a fun hobby that kids love. It's also easy as can be. In a closed terrarium, plants will hardly ever need watering and can grow effort-free for years.
But which plants do best in these pint-sized gardens? Here are a few tips to keep in mind:
Generally speaking you want to pick plants that can tolerate humidity, since the enclosed nature of a terrarium traps in moisture. Also keep in mind that terrarium plants need to be able to tolerate low or indirect light.
Choose plants that are small enough for your terrarium. You don't want the plants' leaves to touch the sides of the container.
Succulents and cacti can grow in a terrarium, but it's best to use an open container that will retain less humidity. You should also add some sand to the potting mix to mimic the plants' native environment.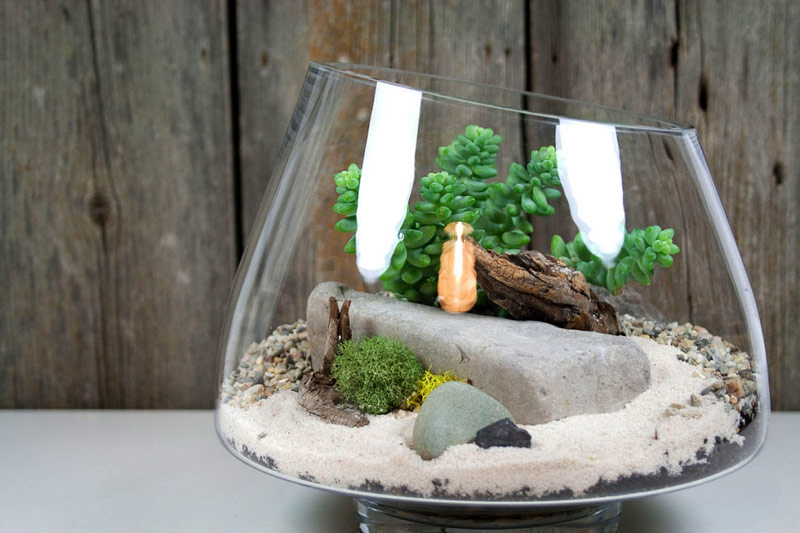 There are many great choices for terrarium plants, but here are some favorites:
Moss: Mosses are a common terrarium staple as they're easy to find and easy to grow. Scottish and Irish moss are two popular, hardy choices.
Baby's Tears: Also called Angel's Tears, this plant is made up of tiny leaves that look great in a small scale. It grows abundantly which can be a problem in an outdoor garden, but it does well contained in a terrarium.
African Violet: This desirable, purple-blossomed plant can be difficult to grow in an open pot. They require a humid, warm environment. A terrarium makes it easy to provide both. Plant first in potting soil, then enclose the plant in a closed glass container.
Creeping Fig: A dwarf variety of this tree-like plant can look like a tiny forest inside your terrarium. Creeping figs will tolerate some shade and/or indirect light. They grow quickly, but can be pruned back with ease.
Source: hgtv.com