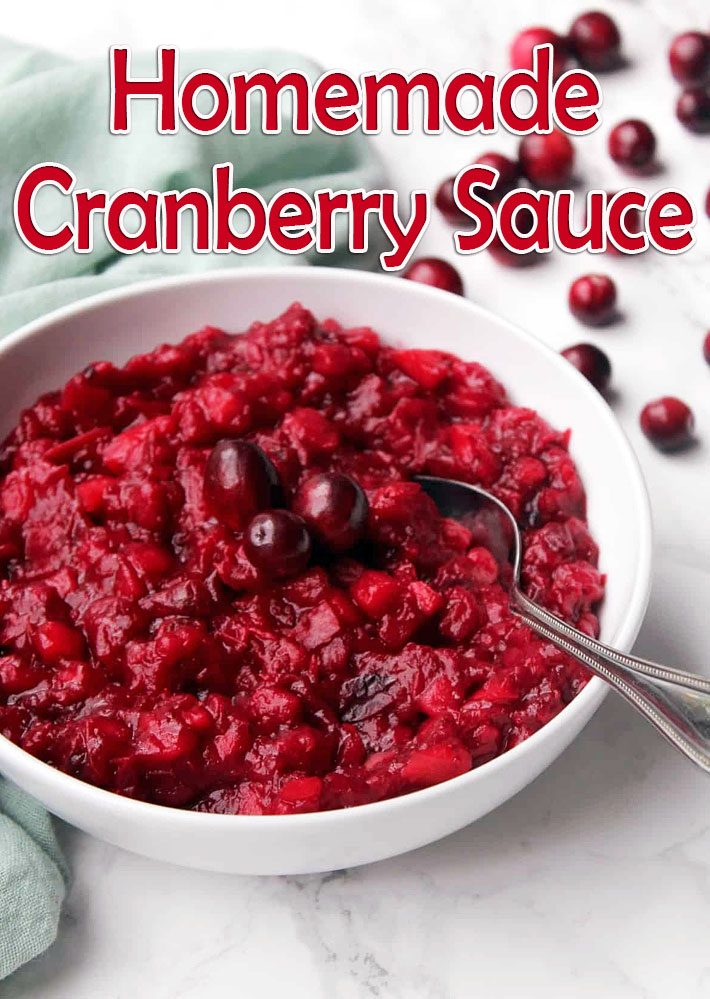 Homemade Cranberry Sauce Recipe
This homemade cranberry sauce is super easy, sweet, tangy, and delicious! You just can't beat the taste of fresh cranberries. The pomegranate juice goes so well with it too!
I've convinced that cranberry and pomegranate are like the best couple ever! They belong together and compliment each others flavor beautifully.
If you're not a fan of pomegranate juice then I highly suggest you use cranberry juice as a replacement. It taste just as good, but without the pomegranate aftertaste that some folks dislike. You can also use water as a last resort. And I do mean VERY last result.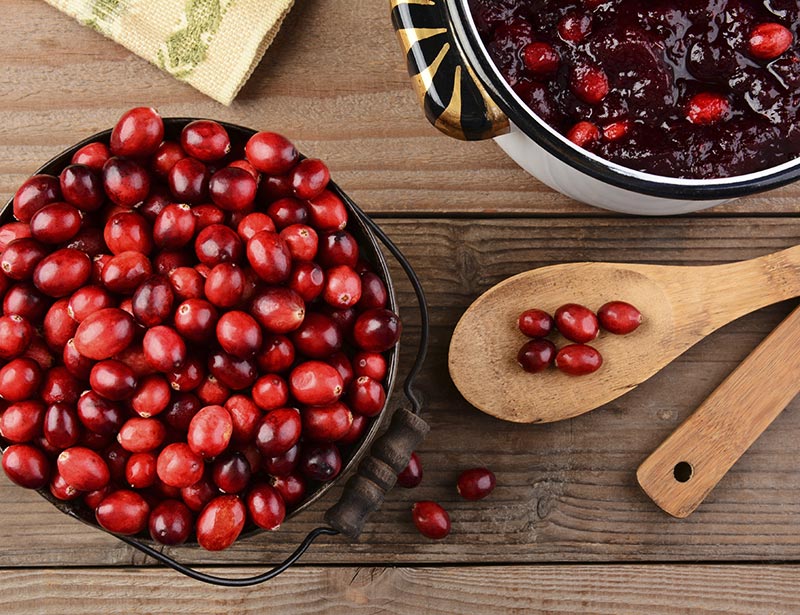 Cook time: 15 mins       Total time: 15 mins
Ingredients:
12 oz fresh cranberries
¾ cup sugar (can add more or less)
½ cup fresh orange juice (juice of 2-3 oranges)
½ cup 100% pomegranate juice
Instructions:
In a saucepan over medium heat, add cranberries, sugar, orange juice and pomegranate juice.
Stir to dissolve the sugar.
Let simmer over medium heat until almost all of the cranberries have popped.
Stir occasionally and continue cooking until sauce has thickened and most of the liquid has evaporated.
Pour into a serving dish.
Sauce will thicken and set as it cools and gets better the next day.
Serve.
Notes:

~TIPS~
Replace the pomegranate juice with cranberry or apple juice or water, if desired.
This gets better as it sits so make it ahead. It will also thicken and set as it cools.
Don't skip that FRESH orange juice.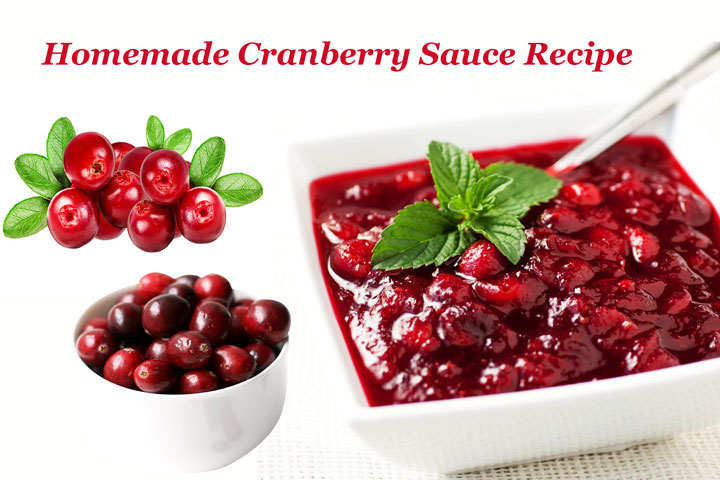 Source: divascancook.com