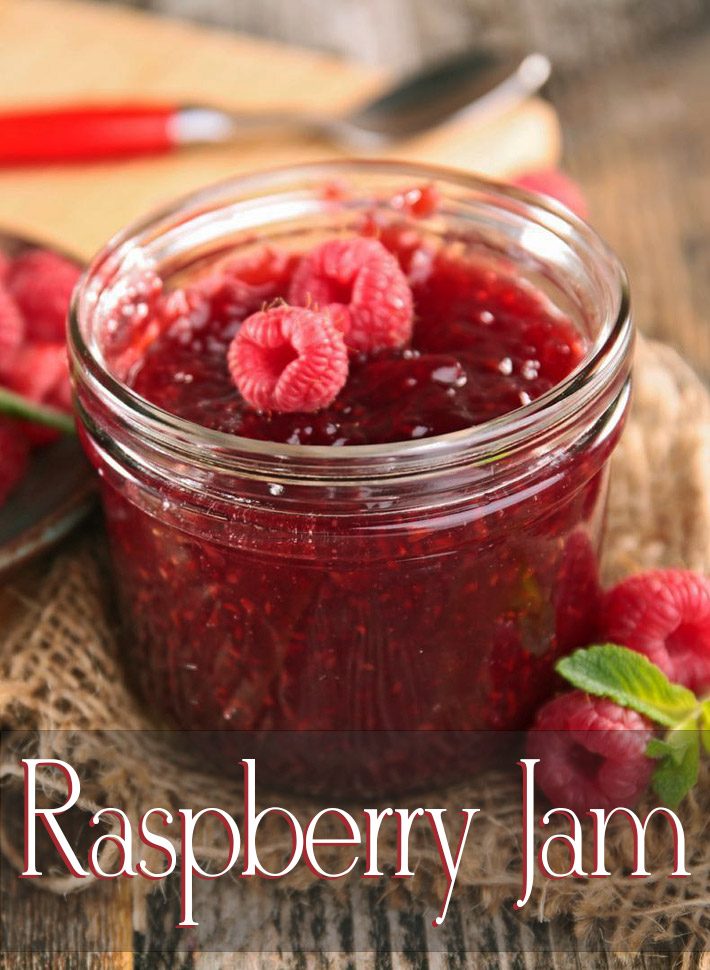 Raspberry Jam Recipe
Nothing beats the flavour of homemade jam and even if you only have a fairly small quantity of fruit its well worth having a go. Raspberries have a medium pectin content so this recipe will give a lovely soft set but if you want a firmer set use jam sugar which has added pectin or add some liquid pectin. Store the jars of jam in a cool, dry and dark cupboard and once opened keep in the fridge.
Makes:  1.3kg
Prep time:  15 mins
Cooking time:  25 mins
Total time:  40 mins
Skill level:  Easy peasy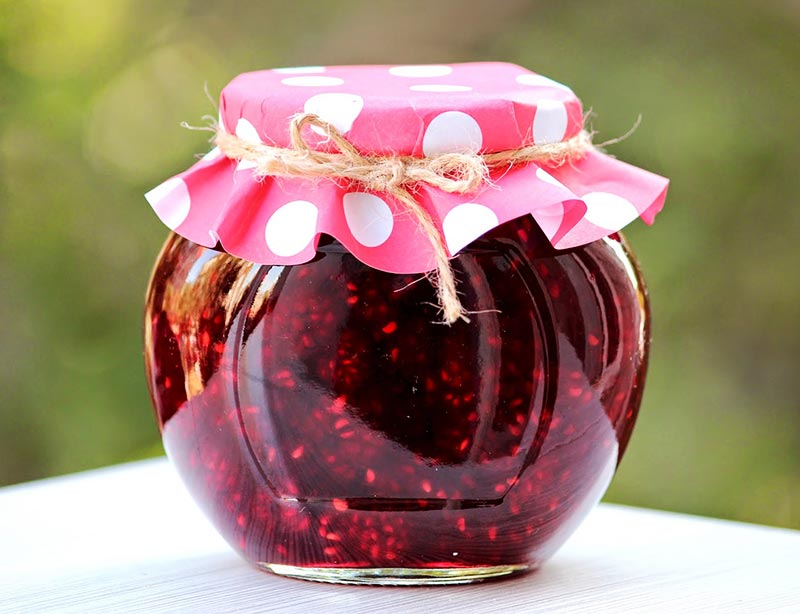 Ingredients:
900g fresh raspberries
1tbsp lemon juice
900g granulated or preserving sugar
Method:
Rinse the raspberries in cold water then place in preserving or large pan with the lemon juice and heat gently for 4-5 mins until the juices run and the fruit starts to soften.
Add the sugar and stir over a gentle heat until the sugar has dissolved. Bring to the boil and boil rapidly for about 10 mins.
Remove the pan from the heat and test for setting point by spooning a little of the hot jam onto a chilled saucer. Leave for 2-3 mins then push your finger through the jam – if it wrinkles it is ready. If the jam is still runny, boil for a further few minutes then test again.
Cool for 10 mins then skim any scum from the surface with a slotted spoon. Pour the hot jam into warm clean jars and seal and label.
For a mixed berry jam replace half the raspberries with a mix of red and blackcurrants and chopped strawberries.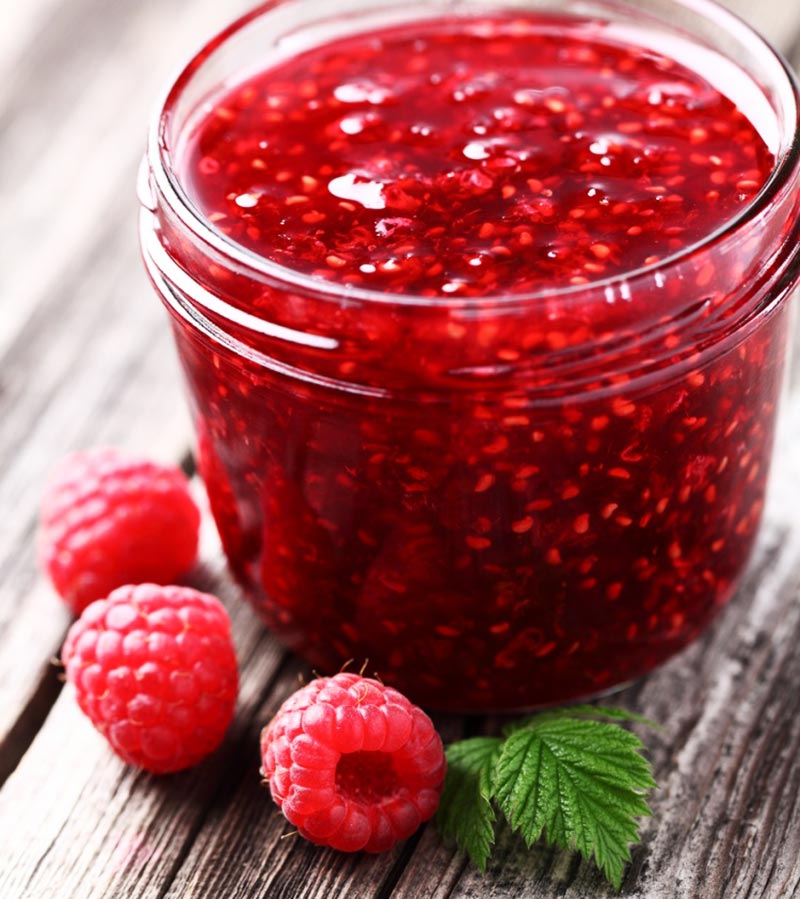 Source goodtoknow.co.uk