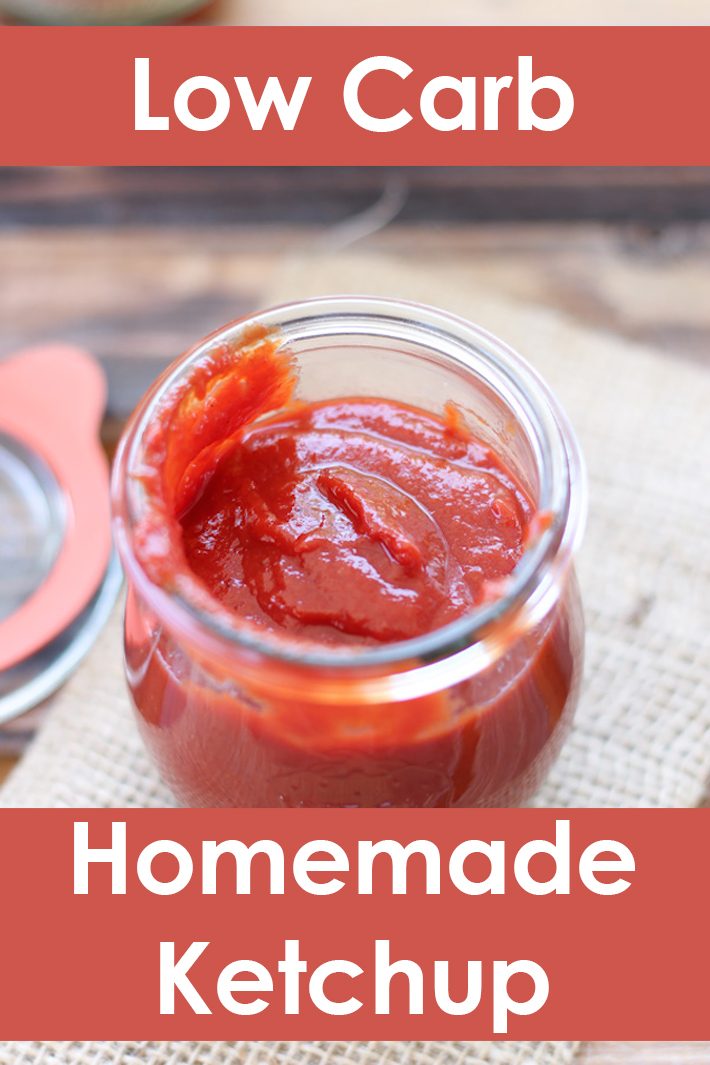 Homemade Low Carb Ketchup Recipe
Admit it – ketchup is one of your favorite condiments. But it gets less and less satisfying to eat the more you realize how much high fructose corn syrup and other added ingredients are in store-bought ketchup. Don't feel guilty about your love for ketchup any longer, this Homemade Low Carb Ketchup recipe will change the way you view this condiment.
Homemade Low Carb Ketchup flavor really depends on the type and amount of spices that you add to it. Feel free to keep it simple or add in your own favorite spices! I've found that my favorite combination of flavors are curry and garlic, which is why I have created this particular flavor.
Each serving is only 5 calories and 1,2 g of sugar! It also provides potassium, iron, vitamins A, B6, and C, and a healthy dose of the antioxidant lycopene.
Ingredients
1 12 oz can tomato paste
1 cup water
2 tbsp vinegar
½ tsp salt
½ tsp curry powder
½ tsp garlic powder
This recipe makes approximately 32 oz of ketchup, or 64 1tbsp servings.
Directions
Mix all ingredients in a sauce pan and bring to boil on medium-high heat.
Reduce heat to medium-low and simmer while stirring frequently until flavors have blended. (Add more water for thinner ketchup, add less water for thicker)
Transfer to a glass jar and cool before serving.
Nutrition Facts Per Serving
Calories: 8
Total Fat: 0.1 g
Fiber: 0.4 g
Carbs: 1.8 g
Sugar: 1.2 g
Protein: 0.4 g
Vitamin C 2.1 mg
Potassium 96.7 mg
Vitamin A 7.2 µg
Folic Acid (B9) 1.2 µg
Sodium 75 mg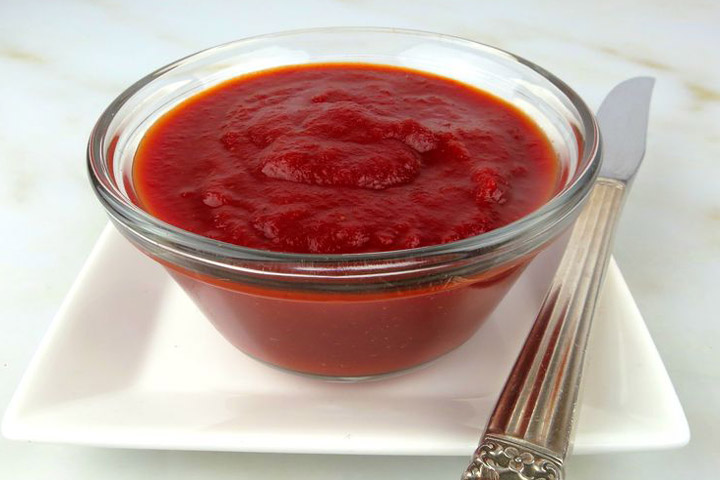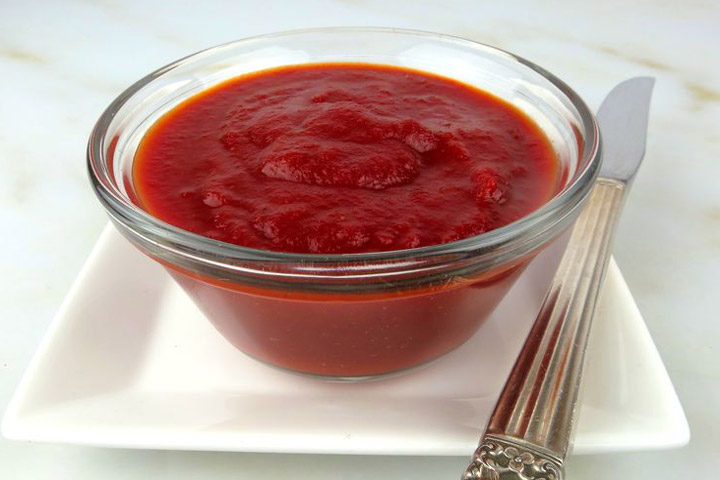 By Kiri Rowan (PaleoGrubs.com)