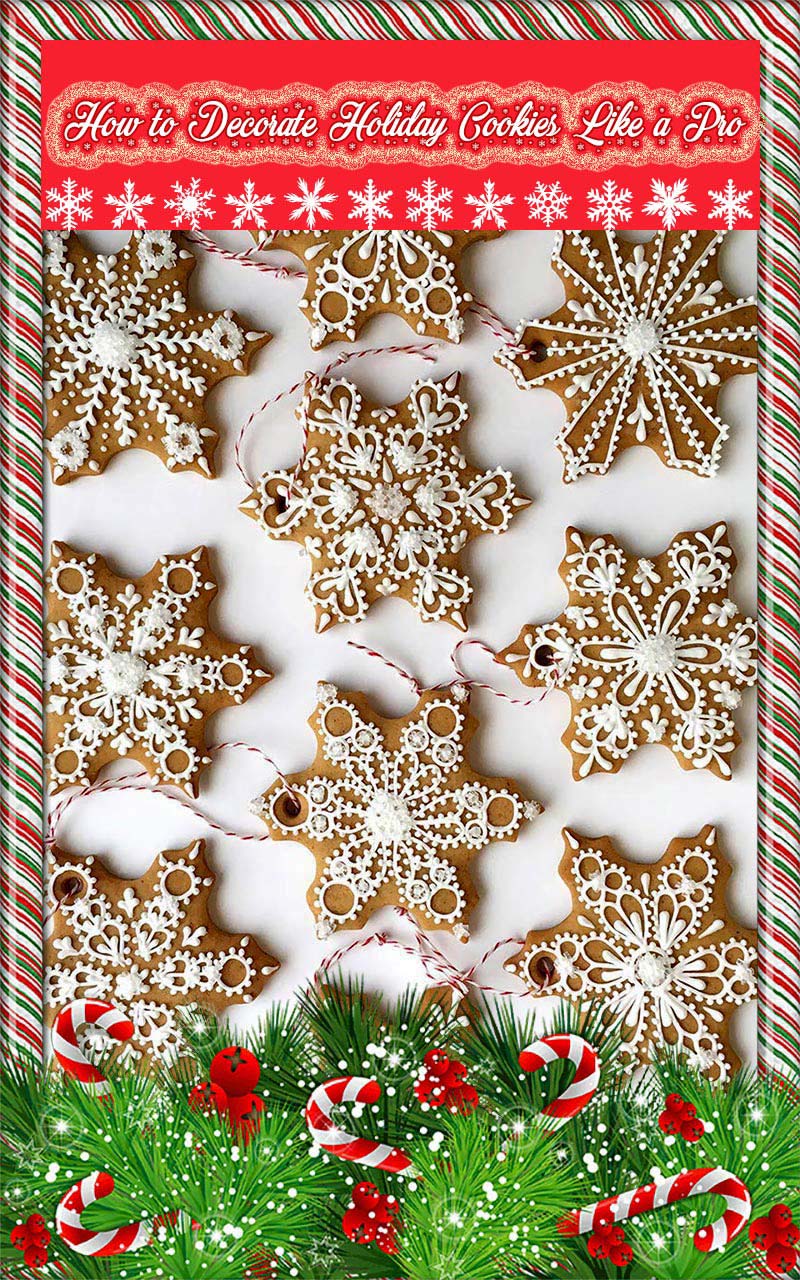 How To Decorate Snowflake Cookies
Decorating Holiday Cookies always seems like a good idea, but they never quite turn out like the ones baked by the professionals. To avoid frosting fails and crumbled, misshapen cookies, follow this expert-approved advice—which spans dough to delivery.
Make the Dough Ahead of Time
Because dough needs to be fully chilled before it can be cut out, it's a good idea to make it at least a day before you bake. In fact, dough will last double-wrapped in the freezer for more than a month, and can be kept in the fridge for three to four days. "I go ahead and portion the dough into little balls and chill them on a cookie sheet, then put the chilled cookie balls in a bag in the freezer to use later," says Sarah Rich, pastry chef at Rich Table in San Francisco, Calif. When you're ready to bake, let the dough thaw slightly, then roll between two sheets of parchment paper to just under ¼-inch thick, says Jen Yee, head of the pastry program at Lafayette in New York City.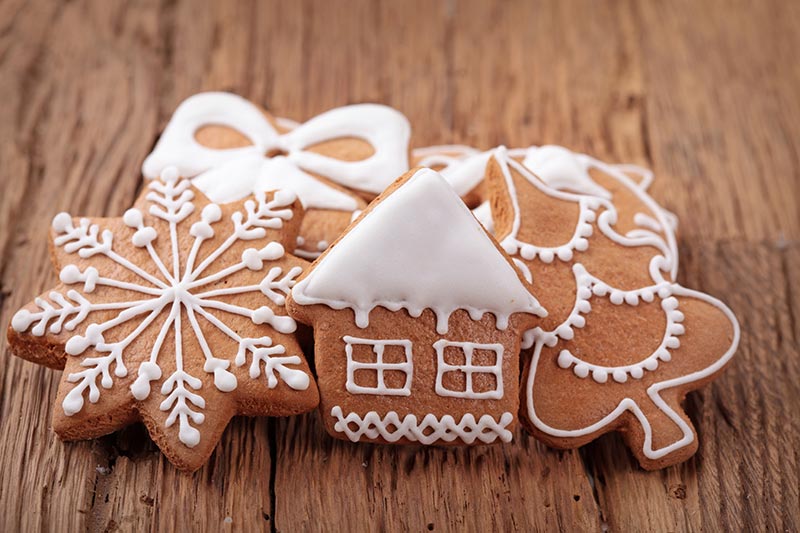 Help Them Keep Their Shape
There are a few ways to prevent your cookies from ballooning in the oven. "Over-creaming your butter can aerate the dough, which will cause your cookies to expand in the oven and collapse upon cooling," Yee says. "Be sure to just work the butter enough to homogonize with the rest of the ingredients." Once you've cut the dough into shapes, put the cookies back into the refrigerator before baking, which will also prevent the dough from spreading in the oven, says Chris Hanmer, chef and owner of CH Patisserie in Sioux Falls, SD, and winner of Bravo's Top Chef Just Desserts.
Embrace Royal Icing
Royal icing (a mixture of powdered sugar and egg whites) is what gives bakery-made cookies their professional sheen. The best part? You don't have to follow an exact recipe, Hanmer says: "The icing will tell you what it's doing. If it's too liquid-y, add powdered sugar. If it's too thick, add egg whites, milk, or water." Add acid (in the form of lemon juice or cream of tartar) to help the icing dry more quickly, and experiment with different colors using gel paste coloring. Not keen on using raw eggs? Buy frozen, pasteurized whites at the grocery store.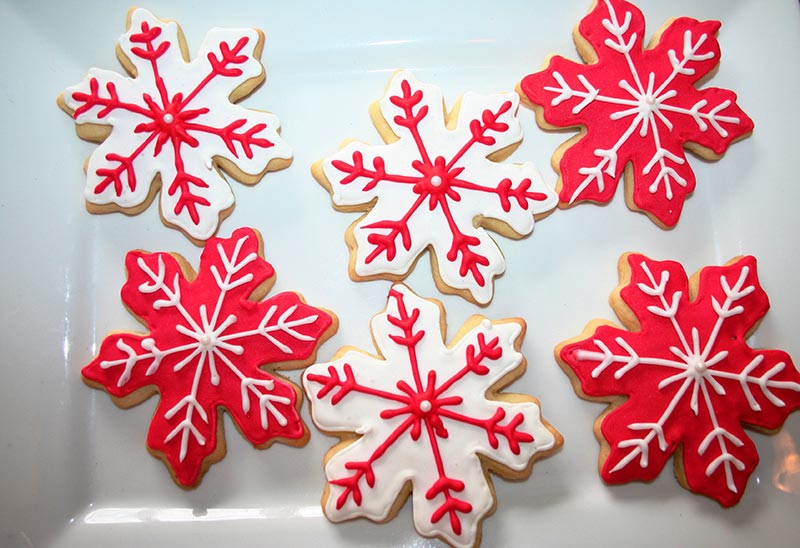 Work Quickly When Decorating
The first step in decorating is to apply the icing, which involves piping the border with a piping bag, then filling in the center. Yee recommends making two consistencies of royal icing, one for each step. "You want a firm icing for the border, and a looser one to fill or 'flood' in the border, which can be done by adding a touch of water to your 'flooding' icing," she says. You can use a piping bag, an offset spatula, or a paring knife to frost the center, and toothpicks can help to make designs, spread icing into detailed corners, and pick up mistakes.
Quickly add the sprinkles while the icing is still wet and tacky—within two minutes of frosting. Though the surface of the icing will feel dry after about 10 minutes, it's important to let it fully harden for about four hours. And don't stress too much about achieving perfection, she says: "Be patient and have fun! They're cookies, so do yourself a favor and don't take the icing too seriously."




Get Creative With Your Tools
You can still whip up picture-perfect cookies without professional-grade equipment. If you don't have a piping bag (though they can be easily found in craft stores), use a squeeze bottle or create a "cornet," which involves rolling parchment paper into a cone and snipping the tip to the size of your liking. And don't fret if you're lacking in the cookie cutter department. "Some cutters can be turned upside down or sideways to [make] a new creation," says Summer Bailey, pastry chef at The Dutch in New York City.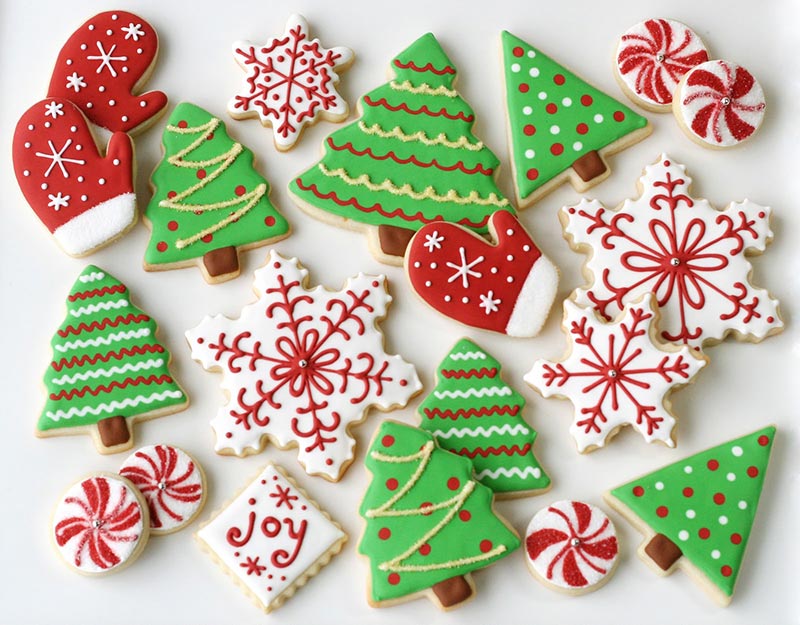 Be Strategic With Transportation
Let the cookies sit on the cookie sheet for a few minutes before using a thin offset spatula or fish slice to move them to a baking rack or flat surface, Rich says. If you're planning on transporting or packing the finished cookies for shipping, choose to bake rounder, less complicated shapes. "Snowmen will ship a lot better than snowflakes," Hanmer says. In terms of packing them up, place the cookies in flattened paper muffin cups to keep them separated, and use tissue or crinkle paper as padding, Yee suggests. And though it may seem counterintuitive, load in as many as you can. "The more you can carefully pack into a container and the less that they move, the better," Hanmer says.
---
How to Decorate Holiday Cookies Like a Pro
Gingerbread Snowflake: Let the gingerbread shine through as you ice each snowflake with a unique design.
---
---
This video features a snow globe design and some holiday magic!
---
Christmas Cookie Ornaments can be used to decorate Christmas Tree or you can also hang them around the house.
---
How to Decorate a Santa Cupcake Cookie
---
Source realsimple.com
youtube.com