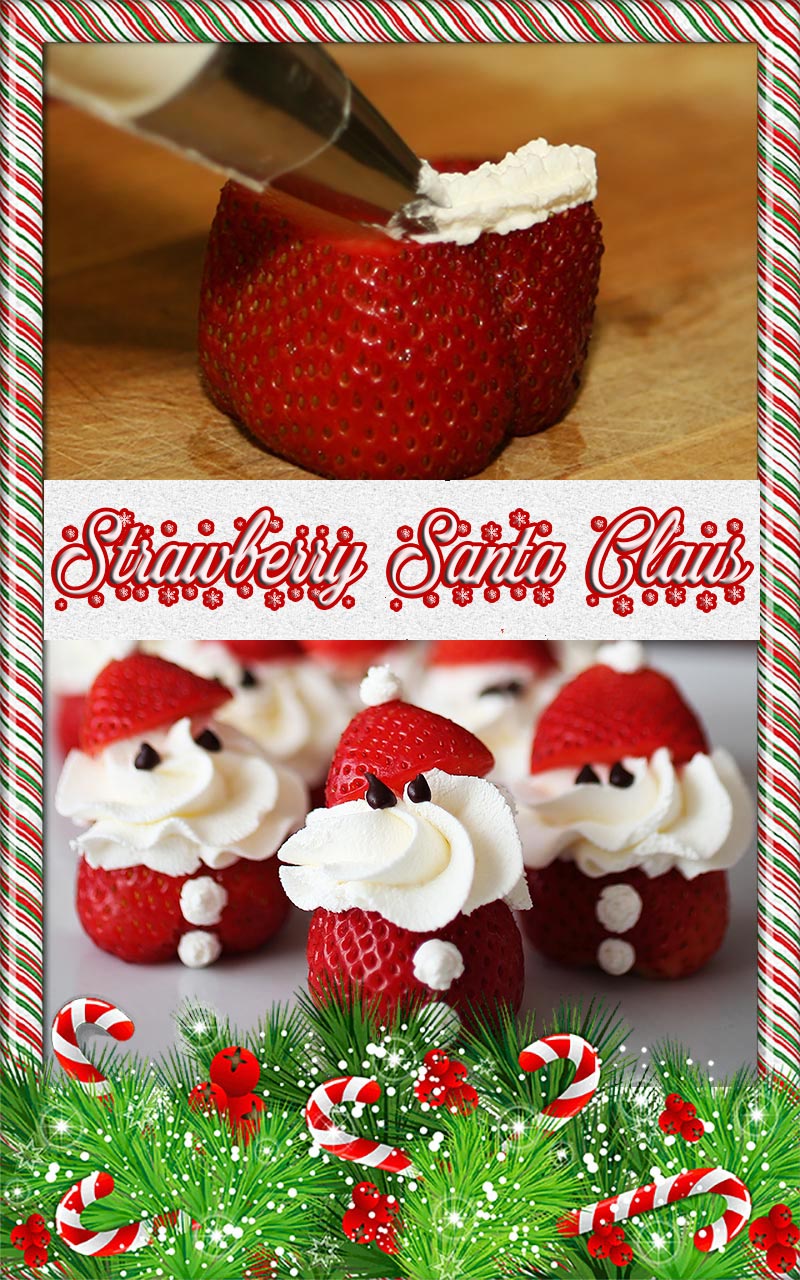 Strawberry Santa Claus Recipe
Looking for a fun and easy Christmas treat? Then make these adorable strawberry Santa Claus that come together in just 20 minutes. For directions on how to make these strawberry Santas just follow the step-by-step instructions.
Total Time: 50 min     Prep: 20 min     Inactive: 30 min
Ingredients:
Frosting:
1/4 cup mascarpone cheese, at room temperature
1/4 teaspoon pure vanilla extract
1 cup powdered sugar
Santas:
12 large strawberries
24 mini chocolate chips
Directions:
Special equipment: Pastry bag fitted with a small star piping tip
For the frosting:
In a medium bowl, using an electric hand mixer, beat the mascarpone and vanilla until smooth. Gradually beat in the powdered sugar until the mixture is thick and smooth. Using a spatula, transfer the frosting to a piping bag fitted with a small star piping tip.
For the Santas:
Using a paring knife, cut off the leaf-end of each strawberry to make a flat surface. Cut a 1/2- to 3/4-inch piece from the pointed end of each strawberry and reserve as the hats.
Place the strawberries, wide-side down, on a work surface. Pipe a 3/4-inch-high swirl of frosting on each strawberry. Place the hats on top and pipe a small ball of frosting on top of the hats. Press two chocolate chips, pointed-sides inward, into the swirl of frosting to make eyes.
Source foodnetwork.com