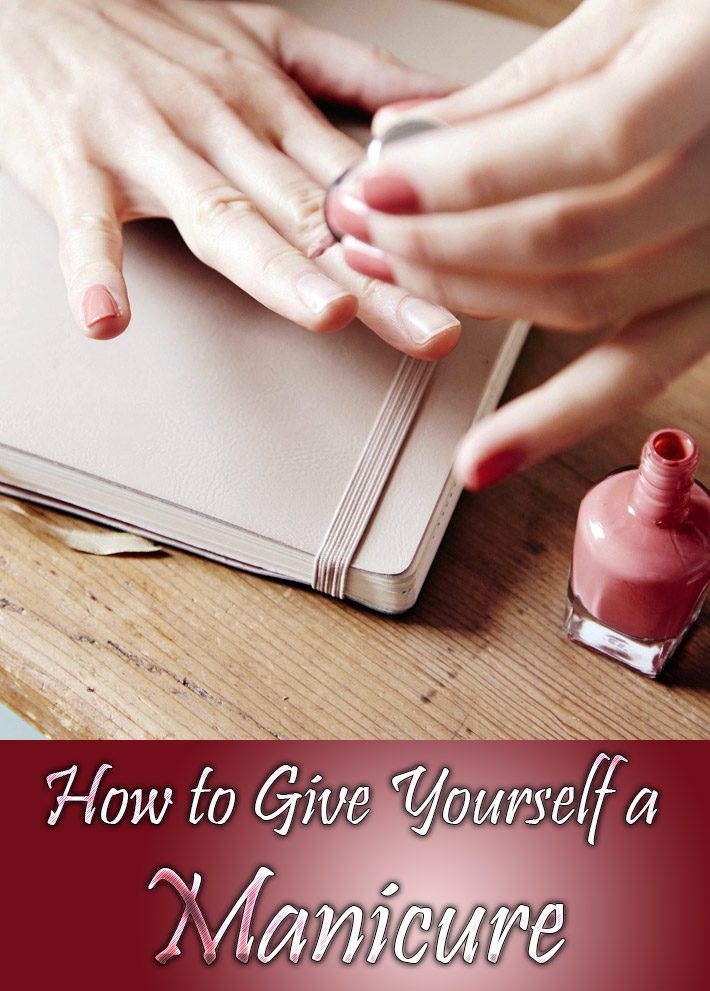 If you're looking for a back-to-basics brush-up on how to give yourself a manicure, you came to the right place. We'll go over all the basic tips in order to teach you the proper technique, some dos and don'ts, and discuss the tools you'll need to make it happen.
Wash Your Hands
Always start a manicure with clean hands. Use antibacterial soap and warm water, and then dry your hands thoroughly.
Remove Old Polish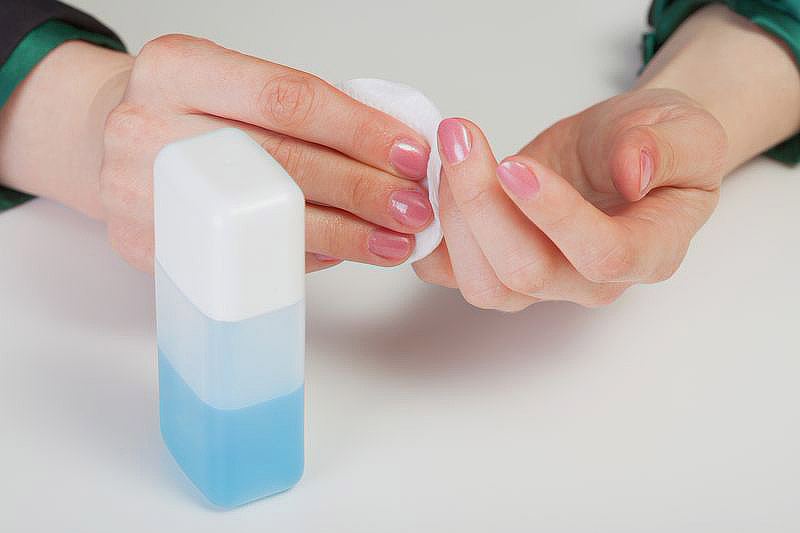 Using a cotton ball or pad saturated in nail polish remover, gently rub over each nail until your polish is completely removed. If your polish doesn't come off easily, try using a formula that contains acetone. You can even purchase pure acetone at a beauty supply store, allowing for the easiest polish removal (most nail salons use pure acetone for this reason).
Apply Cuticle Remover
I like to use a gel formula, but any cuticle remover or eliminator will do. Follow the instructions, which usually specify applying a strip to cuticles for a few minutes.
Soak Nails
Just like you would in a salon, it's good to soak nails in warm water to soften cuticles up and make them easier to remove. Add some moisturizing oil to the bowl if you wish, and soak each hand for a minute or two.
Push Back Cuticles

Dry one hand at a time thoroughly, ensuring your nails are no longer wet or slick. Using an orange stick or cuticle pusher, gentle nudge back your cuticles into a neat line at the base of your nails using the flat edge of the stick.
Cut Your Cuticles
This step isn't necessary, and many women even skip it for fear of nicking themselves. If you choose to cut your cuticles, simply position a sharp cuticle nipper over your cuticle and gently squeeze, without applying pressure. If you push down, you risk cutting your skin instead of removing only the excess part of the cuticle.
Apply Cuticle Oil
This seals in moisture and further smooths out your cuticles. If your polish tends to chip quickly, avoid this step, as you're only going to remove it again in a minute and the dryer and cleaner your nails are, the better polish can adhere to them.
Cut and File Nails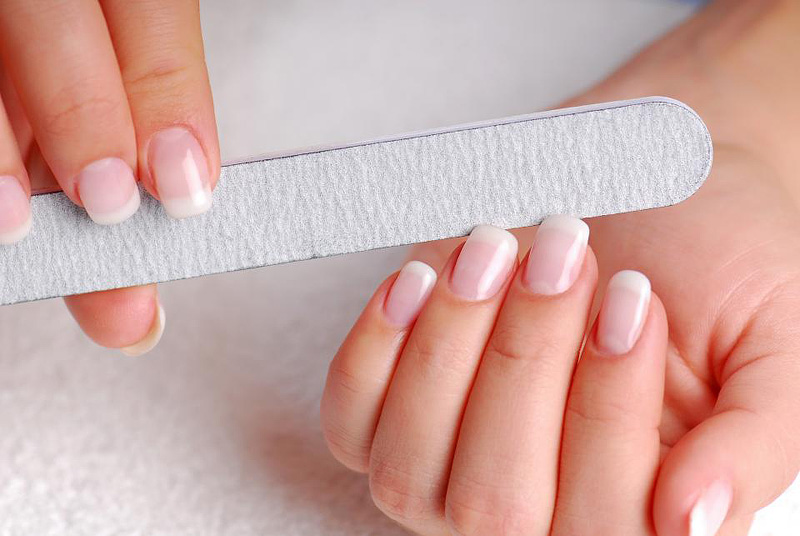 If your nails are much longer than you want, cut off the excess with a nail clipper first. Then use a coarse grit file to smooth them into shape. The easiest and most flattering shape is to file nails straight across the top, and then gently round the corners slightly to avoid any rough spots or snags.
Clean the Nail Surface
Before applying polish, it's important to wipe away any residue that can prevent it adhering to your nails. Use a cotton ball and remover to thoroughly clean nails.
Apply Base Coat
Use one coat of any base coat, whether a strengthening formula or a "sticky" coat that helps polish stick to nails.
Apply Nail Color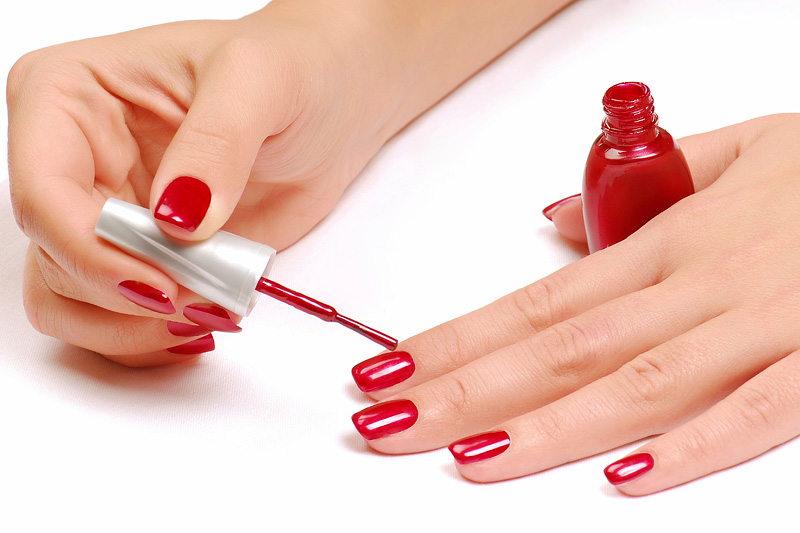 Apply one coat of nail polish to each nail, let it dry, and then apply a second coat. For technique, it's best to polish nails in three strips: Start by positioning the brush as close as you can to the base of the nail, right in the center, and then sweeping the polish out to the tip. Again, start at the base of the nail, but this time position polish to one side, getting as close as you can to the cuticle without touching it or the skin next to your nail, and then sweeping polish out to the tip. Repeat on the other side so that you completely cover the nail.
Apply Top Coat
After you finish applying your two coats of polish, apply one coat of top coat to seal nails and speed up the dry time.
Use a Quick-Dry Product
You can use a quick-dry product to further protect yourself against smudges. I like spray-on oils or drops, since they're mess free and don't require much effort. Try not to touch anything for ten minutes, and then you're good to go!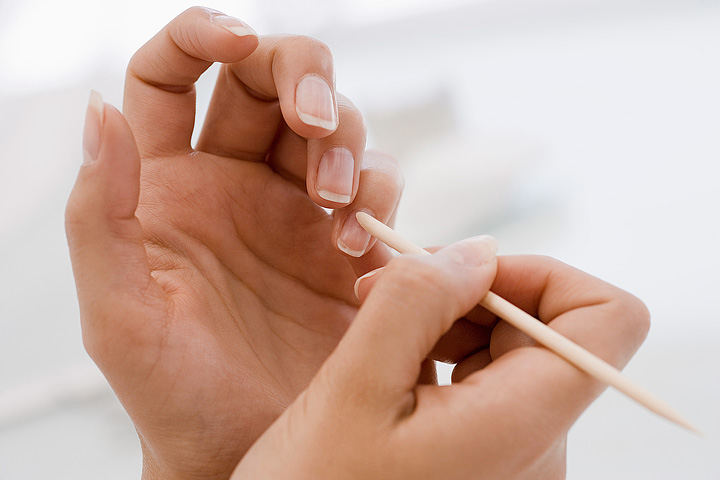 Source: nails.about.com