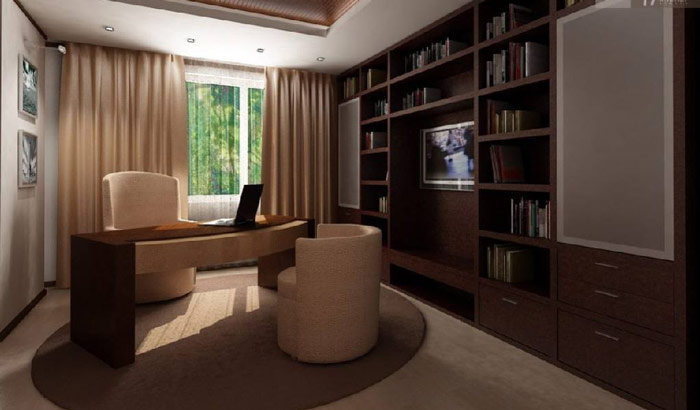 Cool home office design ideas with pictures
Lately, work at home is getting a significant role, so the question is how to design home office to be pleasant and interesting. Many of us want to work from home because it is much more comfortable and thus we can be more economical and productive.
Arrangement of your office can be very expensive, and it can seriously damage your budget. But we have quite a sensible solution – you can create the perfect space to work at home for much less than a normal office.
Home offices are great for those who want to start a new business, and an excellent choice for people who don't have an adequate budget. If you live in a large house with a bright room that you can use for business purpose, you should't have a problem with the arrangement of your home office.
But this idea is a bit more difficult to implement for smaller apartments, so we highly recommend you to browse these creative ideas to meet all standards.