These keto cinnamon mini donuts are light and fluffy, and they just melt in your mouth! I won't lie and say I got it on the first time, because I didn't. It took me three times and over three dozen donuts until I got the recipe to it's delicious state as it is now.
These keto cinnamon mini donuts absolutely store really well, but they're definitely on another level of delicious when eaten still warm. Also, you probably won't have any left to save 😉
Keto Cinnamon Mini Donuts
Prep time: 10 mins Cook time: 10 mins Total time: 20 mins
Ingredients
For the Dounuts:
¾ cup almond flour
¼ cup Swerve Granular Sweetener
1 tablespoon vanilla protein powder
¼ teaspoon salt
1½ tablespoon unsalted butter
½ teaspoon vanilla extract
¼ teaspoon baking powder
1½ tablespoons heavy cream
1 tablespoon cinnamon
1 egg
For the Coating:
¼ cup butter, melted
¼ cup Swerve Granular Sweetener
½ teaspoon cinnamon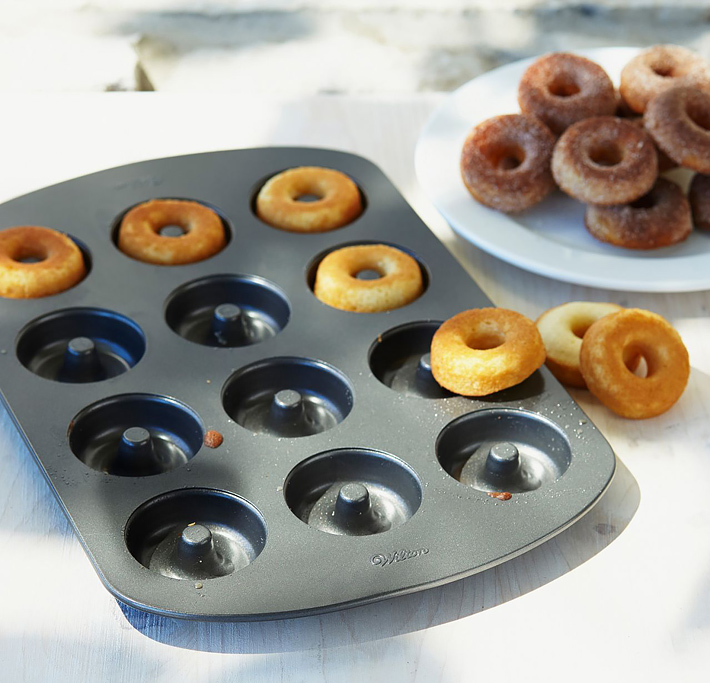 Instructions
Preheat oven 350. Spray one 12-cup mini donut pan with baking spray and set aside.
In a medium bowl, mix together flour, ….sweetener, protein powder, baking powder cinnamon, and salt.
Add the melted butter, heavy cream, eggs, vanilla extract and mix until well combined.
Pour batter into a large plastic bag and cut the corner off. Pipe the batter into the mini dounut pan, filling each a little more than ½ of the way.
Bake for 8-10 minutes or until donuts are lightly browned.
Melt butter in one bowl and in a separate bowl combine remaining sweetener and cinnamon.
Dip each doughnut in melted butter, then roll in cinnamon "sugar" to coat.
Nutrition
Serving size: 1 mini dounut (Total recipe makes about 12 servings)
Protein 12.46g, Cals 103, Fat 10.11g, Carbs 1.58g, Fiber 0.75g — NET CARBS: 0.80g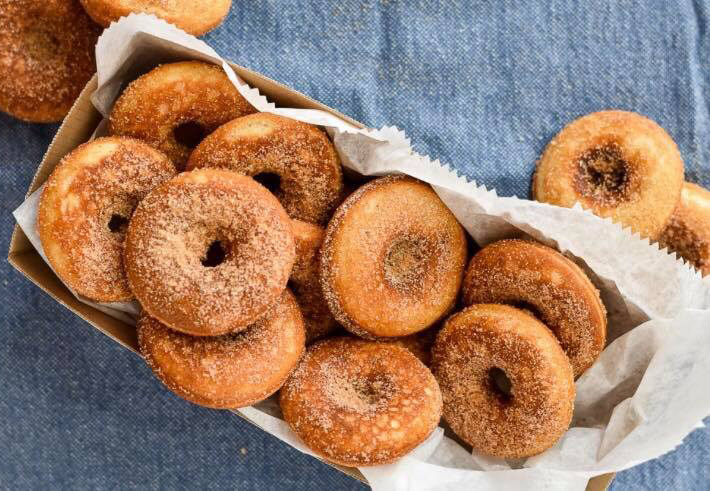 Please follow us on Facebook Page and enjoy our collection of recipes, crafts, fitness, health tips, gardening, DIY and more…