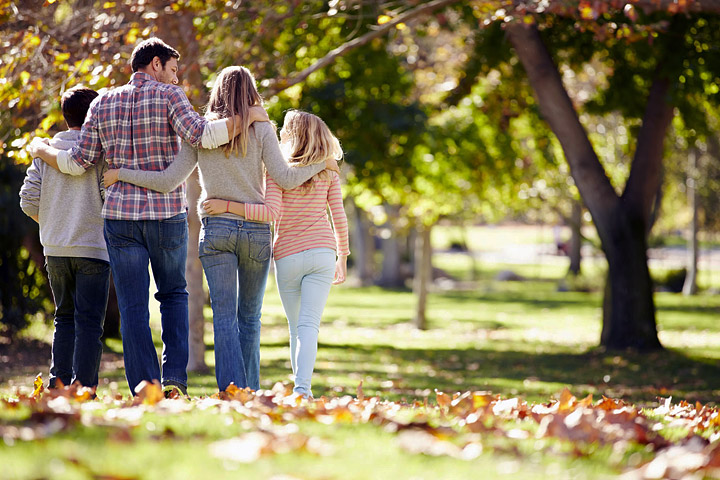 When it comes to deciding where to put down roots and start a family, safety is right up there on the priority list — higher even than good schools or access to high-paying jobs. But how do you gauge safety? Are you more concerned about safety on the roads or safety in your home? Do you worry about natural disasters or financial security?
The economic website WalletHub took a look at metrics for five key aspects of safety most families are concerned with: household and community safety, financial safety, road safety, workplace safety and safety from natural disasters. Using weighted factors for each metric, they came up with these rankings for overall safety for each state.
Safety rankings by state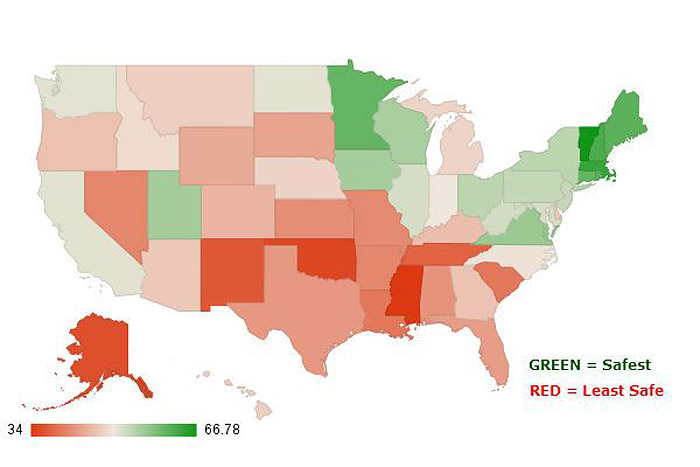 According to WalletHub, the five safest states were Vermont, Massachusetts, New Hampshire, Rhode Island and Maine. (Let's hear it for New England!) At the bottom of the scale, the states with the lowest rankings were Mississippi, Oklahoma, Alaska, New Mexico and Tennessee.
Want to see it broken down even further? Using the WalletHub data, we created these maps so you can see at a glance how your state ranks in each metric.
Household and community safety by state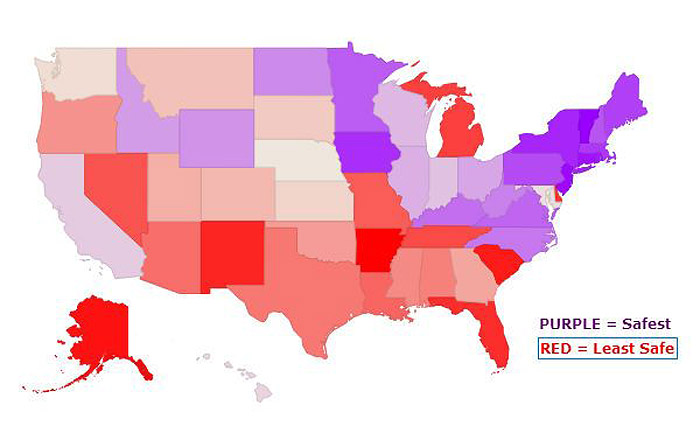 Crime data for murders, thefts, sexual offenses, drug abuses and assaults were used to gauge household and community safety. Researchers also compiled data on the number of law enforcement officers and active firefighters per capita, suicide rates and the number of bullying incidents. Vermont topped the charts here again with Arkansas coming in last.




Financial safety by state
Financial safety was based on data for foreclosure rates, credit scores, unemployment rates, poverty levels, and health insurance coverage. Researchers also took into account the percentage of people who had 'rainy-day funds.' When it comes to financial security, North Dakota is on top while New Mexico landed at the bottom of the list.
Road safety by state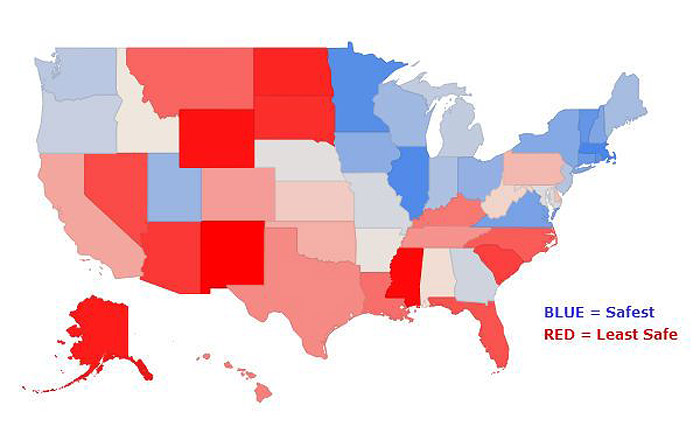 Researchers used data on motor vehicle fatalities, DUIs and pedestrian fatalities to determine road safety rankings. Massachusetts earned the number one spot on this list while New Mexico once again came in last.
Workplace safety by state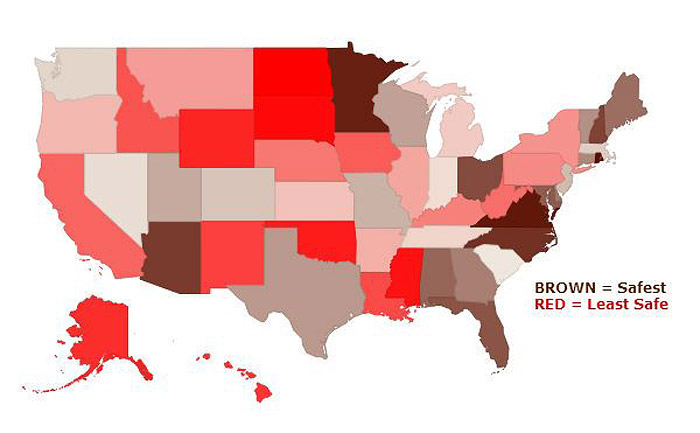 Workplace safety was determined by comparing data for occupational injuries and work days lost to illnesses and injuries. Rhode Island ranked the highest for workplace safety while North Dakota has the lowest ranking.
Safety from natural disasters by state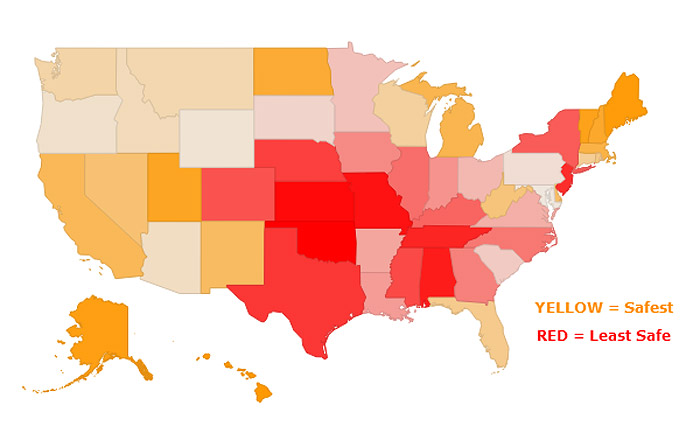 Natural disaster safety was based on property loss info and the number of climate disasters costing $1 billion or more in damages. Hawaii ranked number one for this metric while Oklahoma held the lowest rank.
Source: mnm.com