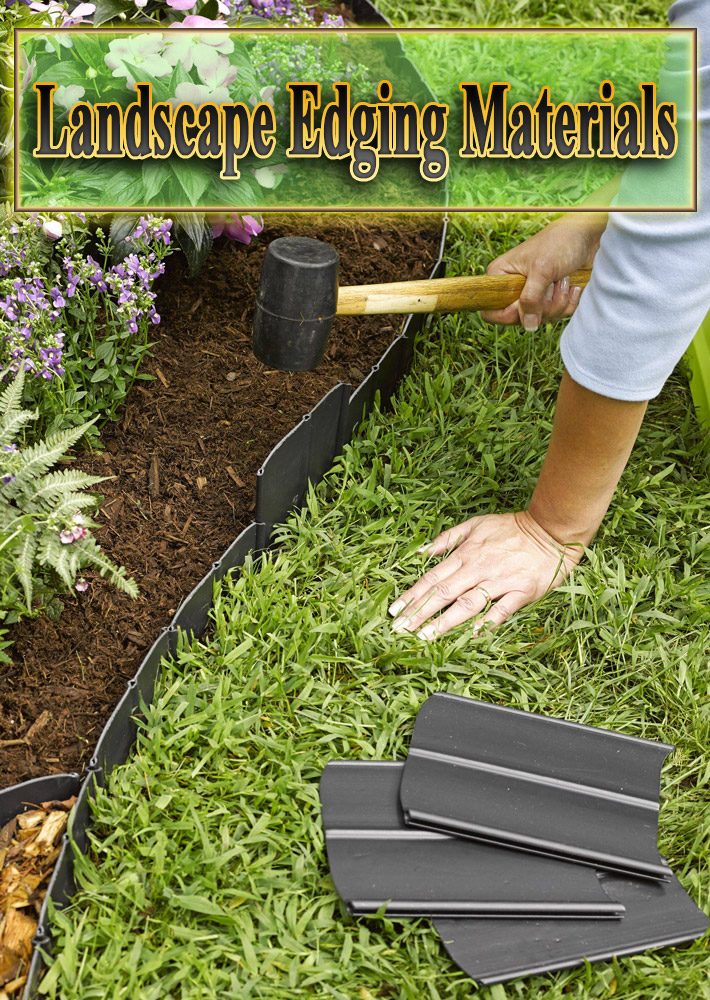 While not the most obvious or exciting feature in your outdoor space, landscape edging is still important. Whatever type of patio or path you build—concrete, brick, pavers or loose materials—some kind of edging is necessary.
These borders serve three main purposes:
Contain the patio or path
Serve as a decorative element
Act as a transition between the hardscape and the garden (softscape).
1.  Brick Edgings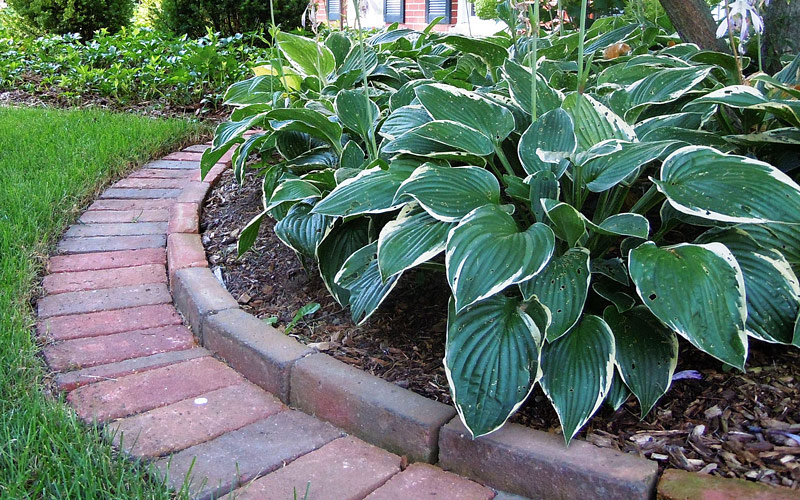 Of all the masonry edging projects, bricks in soil is one of the simplest and most simplest to achieve (in modern culture, going back to post World War II, for you patio historians). Here's how it works: Bricks are laid in a narrow trench around the edge of a patio, which can also be made of brick, concrete, pavers, or other materials. If you have clay soil, for once consider yourself lucky—the bricks will stay put better than in sandy types, since there is no mortar.
For an landscape edging, bricks can be set vertically or angled for a jagged or toothed look. An invisible edge can be created by building a small underground footing that secures paving without visual support. The paving is set into a cast-concrete surface that conceals the footing.
2.  Wood Edgings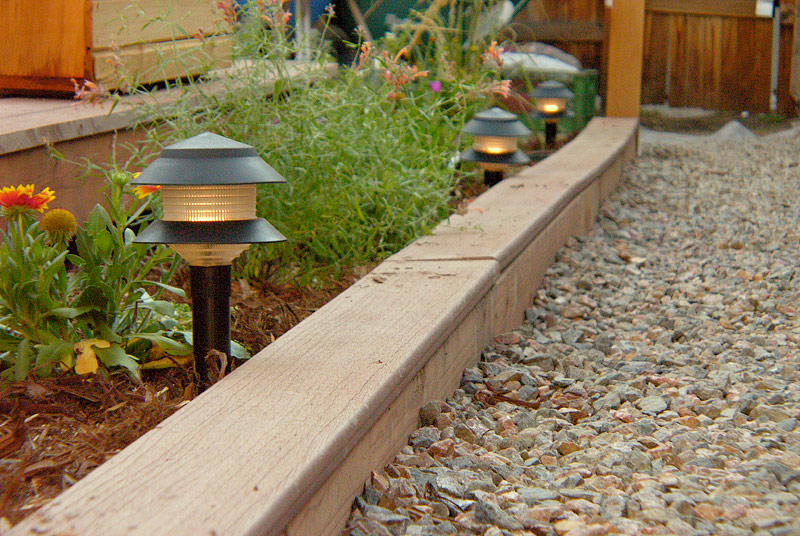 Wood resistant to weather, rot and insects (specifically, termites), like redwood or cedar, will be the smartest choice for a long-lasting landscape edging. Dimensional lumber (lumber cut to standardized widths and depths  in inches) is the most popular type for patio or path edgings. For curves, flexible bender board is recommended.
Other wood or wood-like edgings include rustic timbers, railroad ties, logs, wood posts, or bamboo.
3.  Concrete Edgings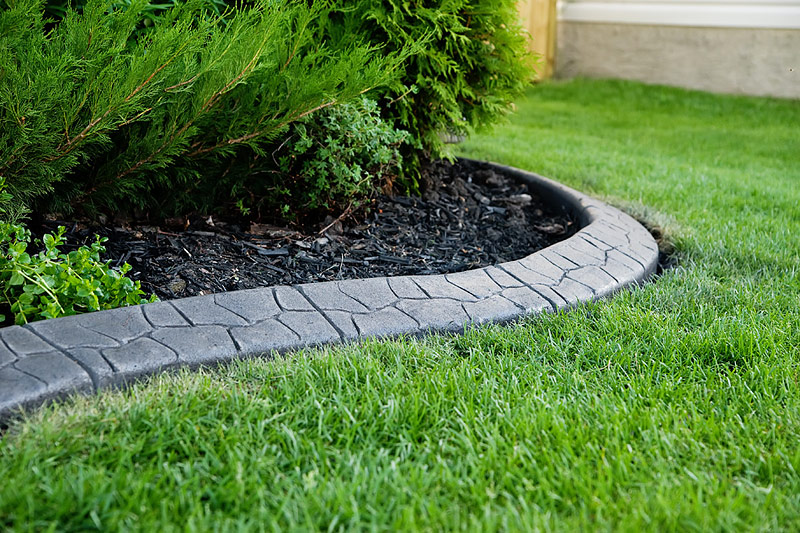 If you want to create a well-defined landscape edging, concrete might be the way to go. It helps retain paving but also serves as a mowing strip next to a lawn. How it's built: pour concrete into forms or molds, then screed flush with the top of the forms, making sure edging is even with the paved surface.
Concrete can be left smooth or given some kind of finish, like salt, aggregate, seeded-aggregate, travertine, stamping or tooling, along with tints and colors.
4.  Stone Edgings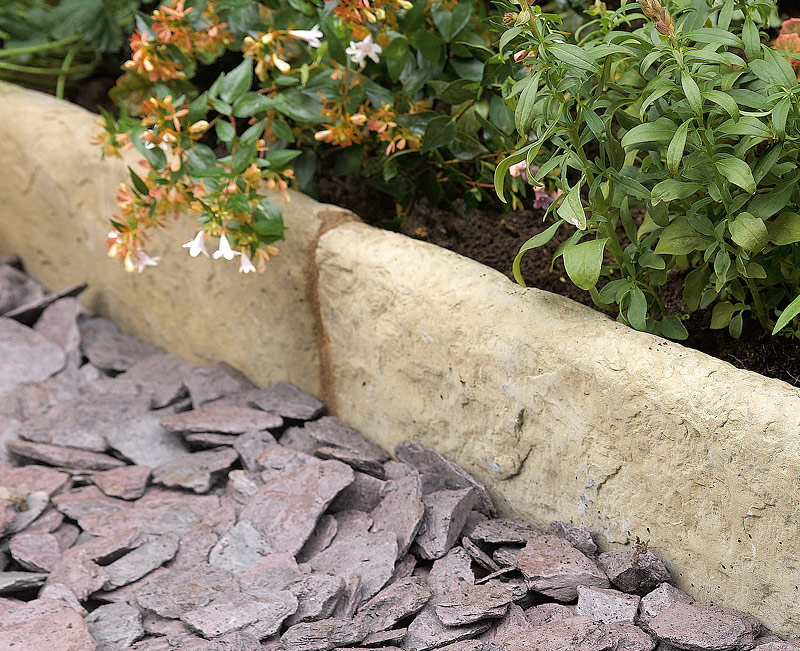 If your landscape style or theme is natural, rustic, or Japanese, you might want to consider using stone edgings, like flagstone or pebbles, rocks and boulders. This works well surrounding a patio, path, driveway, or a water feature (like a pond), helping to unite the spaces and spread the materials consistently throughout the landscape. Don't use loose rocks near a swimming pool.
5.  Metal Edgings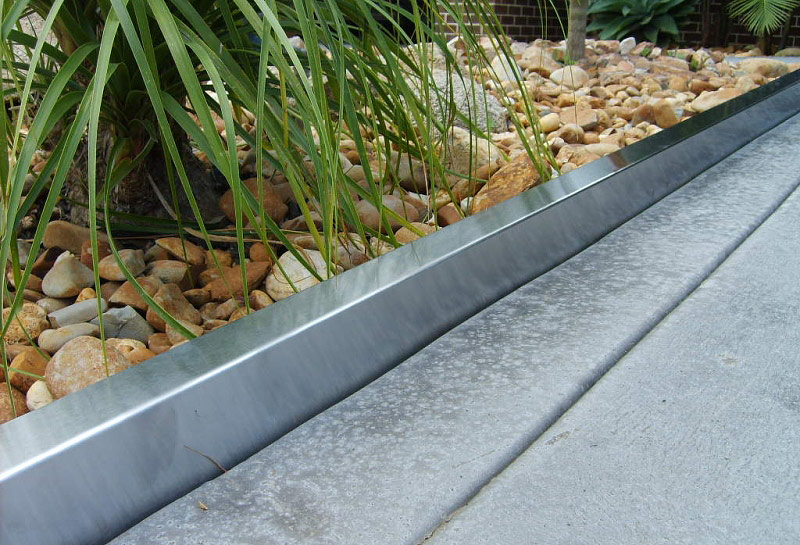 If you want your patio to curve, a steel or aluminum edging will be a wise choice. It's lightweight and sturdy yet pliable, able to be flexed or bent into all sorts of shapes. While metal edgings are often used for lawns, they can also be used with patio materials like smaller pavers and loose materials, such as pea gravel or bark.
Keep in mind that aluminum is more lightweight to work with than steel. Both look sleek and provide a nearly seamless transition from paving to surrounding areas.
6.  Plastic or Recycled Edgings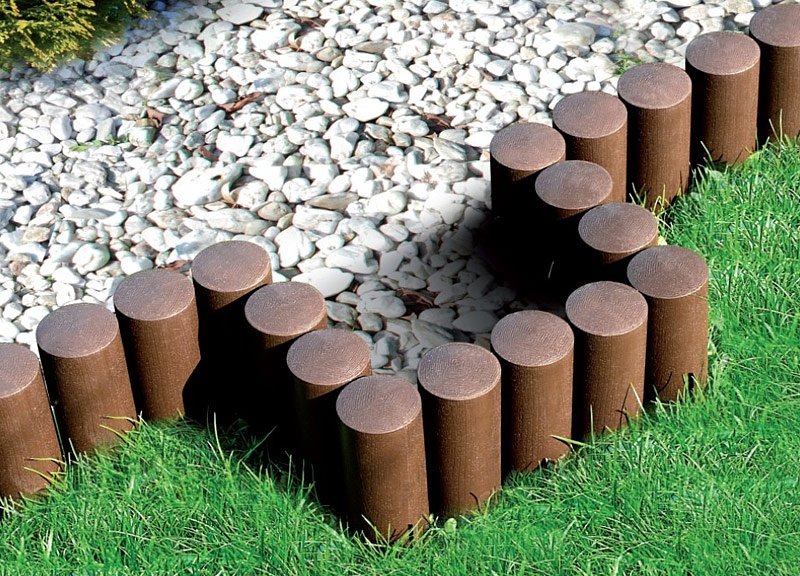 Like metal edgings, those made of plastic or recycled materials also are easy to manipulate and usually come in 4-inch-deep strips. If you prefer a color, like black, over metal, this might be the way to go. Plastic and recycled edgings are usually one of the least expensive edging options —another option you might find appealing.
Again, like metal, plastic edgings are best for containing loose materials and would be a good choice for a children's play area. Plastic or recycled edging also is used with pavers or brick. It is fairly easy to install, can be covered with soil or sod, and creates a patio or path that has no visible edging.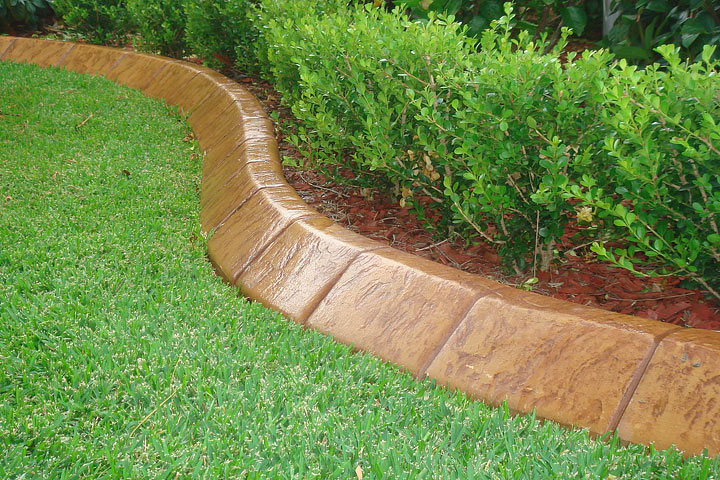 Source: poolandpatio.about.com