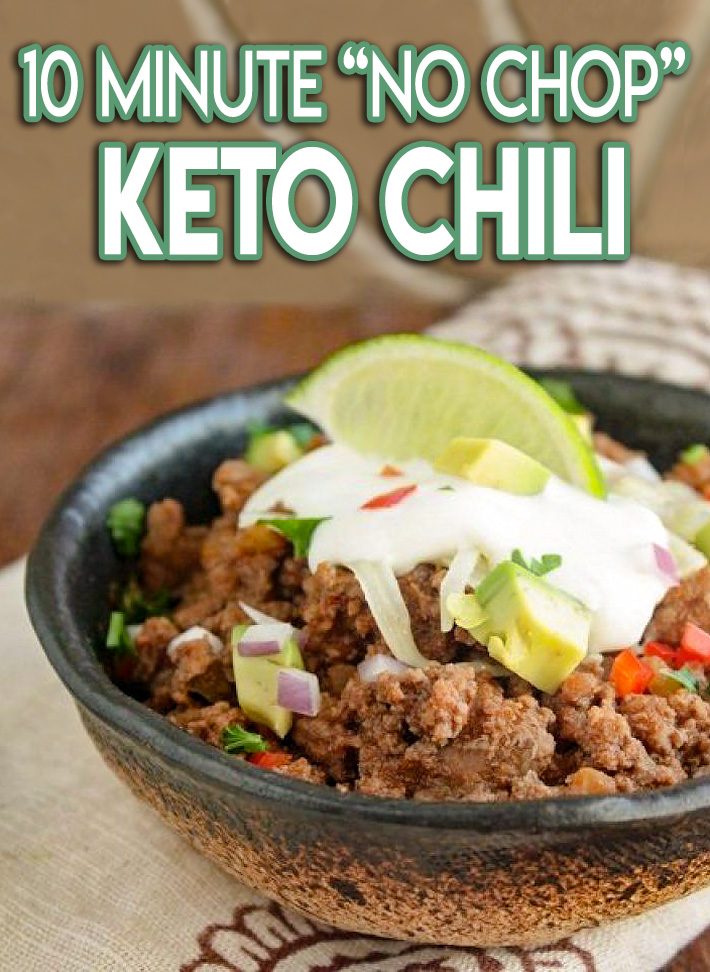 Fall is the ideal time to enjoy a bowl of chili. If you've been missing out on this cool-weather favorite because you don't have hours to spend slicing and dicing and then waiting while your pot simmers, we've found a recipe you'll love: 10-Minute "No Chop" Low Carb Keto Chili.
Sometimes you just need dinner fast, or cheap, or just feel too lazy to devote hours to simmering down all those chopped veggies and meat into the best chili anyone has ever tasted. And that, my friends, is where this easy keto chili recipe comes in.
The secret to this 10 minute keto chili is using a prepared salsa in lieu of doing all of that chopping yourself. Use any salsa that you like – if you enjoy the flavor of it out of the jar, then you'll love it in this chili. If you can find one that is free of sugar and fillers, then this makes a perfect, easy Whole 30 lunch or dinner. So do yourself a favor and don't be a chili snob – give this keto no chop chili a try and you might never go back to your old, labor intensive, chili recipe again!
10 MINUTE NO CHOP KETO CHILI
This super easy keto chili comes together in just 10 minutes with no tedious chopping required!
Prep Time: 5 minutes
Cook Time: 10 minutes
Total Time: 15 minutes
Yield: 4 servings
Category: keto dinner recipes
Cuisine: Mexican
Author: Mellissa Sevigny
INGREDIENTS
1 lb lean ground beef (or turkey)
1 tsp ground cumin
1 tsp ground coriander
1/2 tsp ground cayenne (optional)
1/2 tsp garlic powder
1/2 cup prepared salsa (I used Pace Mild)
salt and pepper to taste
INSTRUCTIONS
In a medium saucepan, combine the ground beef and all of the spices.
Cook over medium heat for about 5 minutes.
When the meat is cooked through, add your salsa.
Simmer for 5 minutes.
Optional garnishes: red onion, cilantro, avocado, lime, cheese, sour cream, corn, peppers
NUTRITION
Serving Size: 3/4 cup
Calories: 229
Fat: 9g
Carbohydrates: 2g
Protein: 33g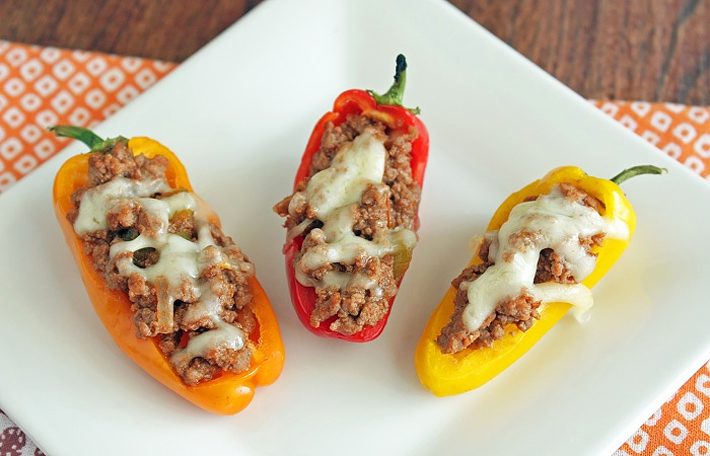 As if this weren't already a crowd-pleaser, look at the creative and colorful way you can serve it up. Who wouldn't want to serve up this picture-perfect presentation?