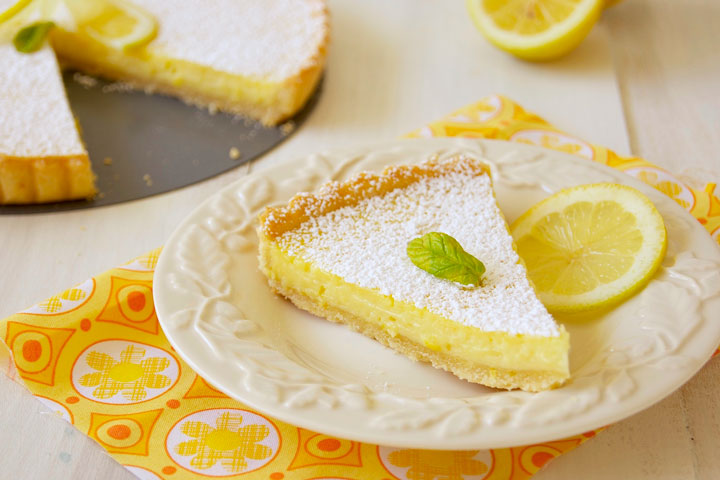 No Bake Lemon Cream Tart Recipe
Try this delicious and refreshing No Bake Lemon Cream Tart dessert.
Ingredients:
10 tablespoons (1 1/4 sticks) unsalted butter
1/4 cup (packed) golden brown sugar
7 whole graham crackers, finely crushed
1/2 cup whole milk
1 teaspoon unflavored gelatin
1 cup plus 1 tablespoon sugar
1/2 cup fresh lemon juice
2 teaspoons grated lemon peel
2 large eggs
1 1/4 cups chilled whipping cream
Preparation:
Melt 6 tablespoons butter in medium skillet over medium-high heat. Whisk in brown sugar. Whisk until mixture bubbles thickly, about 2 minutes. Mix in cracker crumbs; stir 1 minute. Using back of fork, press warm crumb mixture over bottom and up sides of 9-inch-diameter tart pan with removable bottom. Cool crust completely.
Pour milk into small custard cup. Sprinkle gelatin over. Let stand until gelatin softens, about 15 minutes. Whisk 1 cup sugar, lemon juice, and lemon peel in heavy medium saucepan to blend well. Whisk in eggs, then remaining 4 tablespoons butter. Whisk over medium heat until custard thickens and just begins to boil, about 5 minutes; remove from heat. Add gelatin mixture; whisk until gelatin dissolves. Let stand until beginning to set, about 10 minutes. Pour warm filling into crust. Chill until filling is firm, at least 3 hours and up to 1 day.
Beat cream and remaining 1 tablespoon sugar in medium bowl until peaks form. Pipe or spoon cream over tart. Serve immediately or chill up to 4 hours.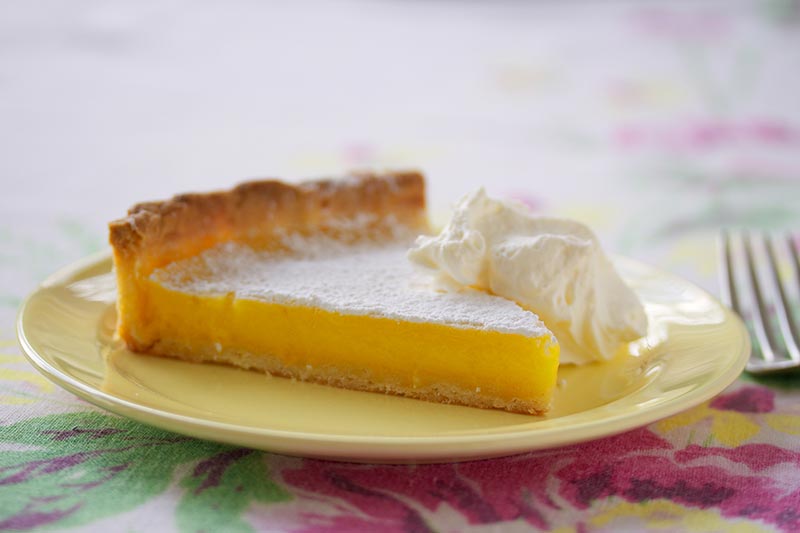 Source:
Recipe by Sara Hainsworth
bonappetit.com