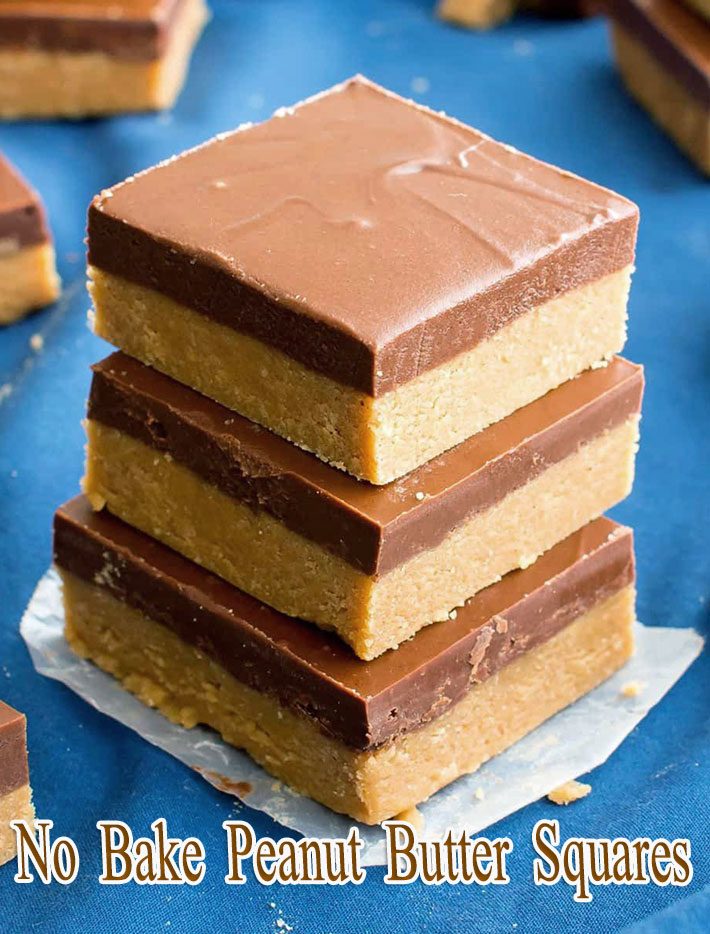 No Bake Peanut Butter Squares Recipe
Peanut Butter Squares are the classic school lunchroom treat from your childhood. This no-bake dessert has a thick layer of peanut butter topped with a layer of chocolate.
Ingredients:
3 1/2 cups peanut butter
3/4 cup butter, softened
3 3/4 cups powdered sugar
1/2 cup brown sugar
1/2 Tbsp vanilla
6 ounces semi-sweet baking chocolate squares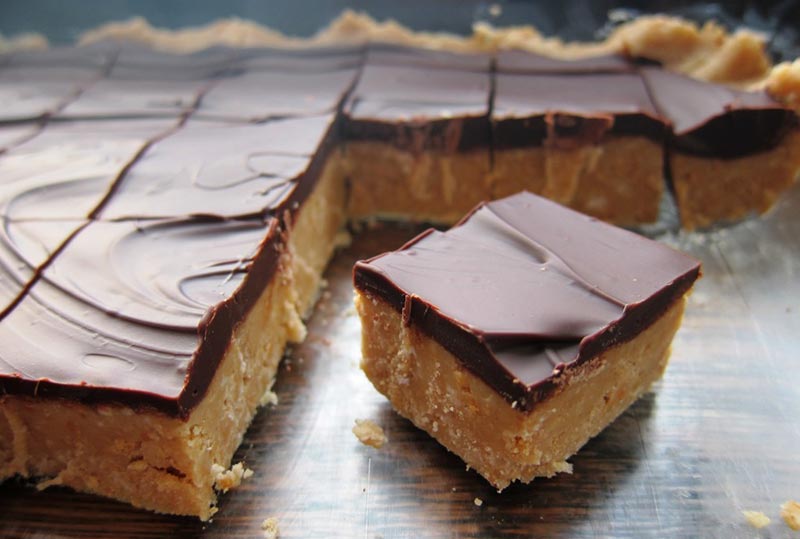 Instructions:
Mix peanut butter, butter, sugars and vanilla in a stand mixer. Beat on medium speed for about 3 minutes. Put aluminum foil in an 11×13 pan and press the peanut butter mixture down in it evenly. Melt the chocolate and spread it evenly over the peanut butter mixture. Allow the mixture to set in the refrigerator for about 20 minutes. Remove the dish, then remove the tin foil along with the bars and lay on a flat surface. Cut into 36 bars and allow the chocolate to set completely.
Notes:
You can store these in the fridge, freezer, or just in an airtight container at room temperature. Any way you store them, they are delicious!
Source yummly.com