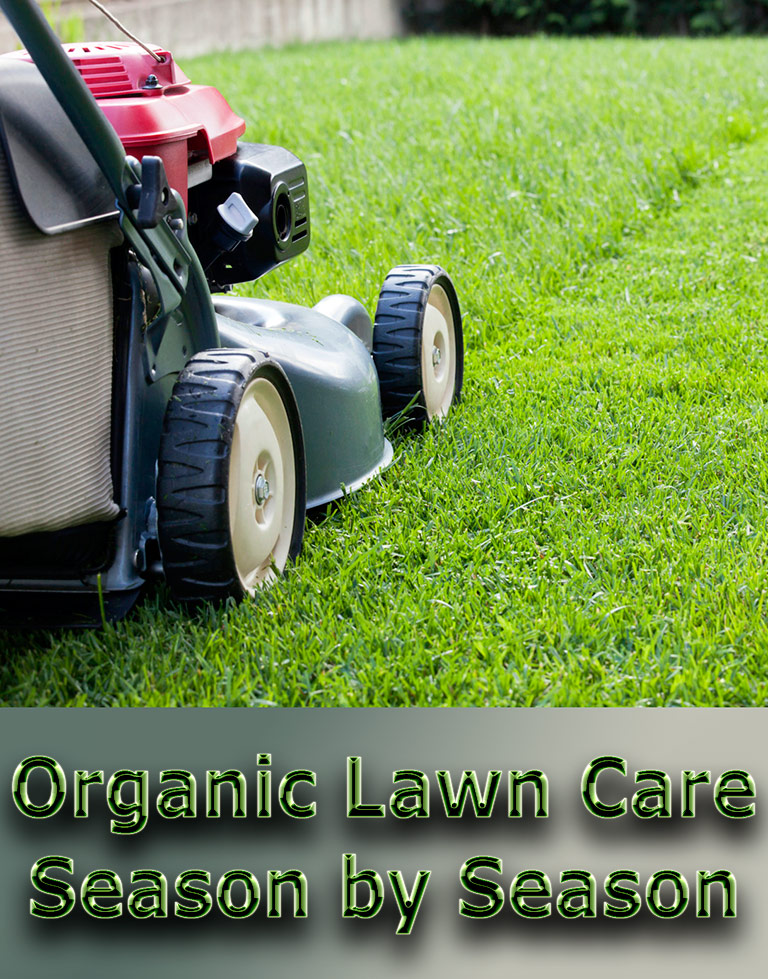 A guide on how to care for your lawn without using any harmful chemicals and materials.
Organic lawn care is growing in popularity, and when done correctly, you should create a hostile environment for weeds and encourage grass to grow and thicken enough to naturally overpower and discourage weed growth.
Spring Organic Lawn Care
Remove any debris that has been left by the snows and winds of winter. If you rake your grass at the start of spring, it will lift your lawn and ready it for trimming, as well as lifting out any weak weeds that need to be dealt with. After raking, deal with any (small) bare patches by re-sowing seeds. Cover the bare patches with a fleece fabric to protect from pests, and make sure the patches are regularly watered during dry spells. Your lawn will be fully recovered by the end of spring.
Fertilizing your lawn naturally is easier than you think. Natural fertilizers are available in most garden centres and home improvement stores. Non-organic fertilizer is very salt heavy and will damage your soil and it will kill creatures in the soil that are naturally helping you with the upkeep of your lawn! Fertilization should happen from early spring, when your lawn wakes up from the winter hungry for nutrients!
Summer Organic Lawn Care
Persistent hot and dry summer weather can affect the health of your lawn, bringing in a whole host of problems when your lawn is most used. Mowing your lawn once a week will keep it looking neat and fight off any weeds that are starting to grow. You should also apply some feed every time you mow your lawn to keep your grass lush, green, and healthy.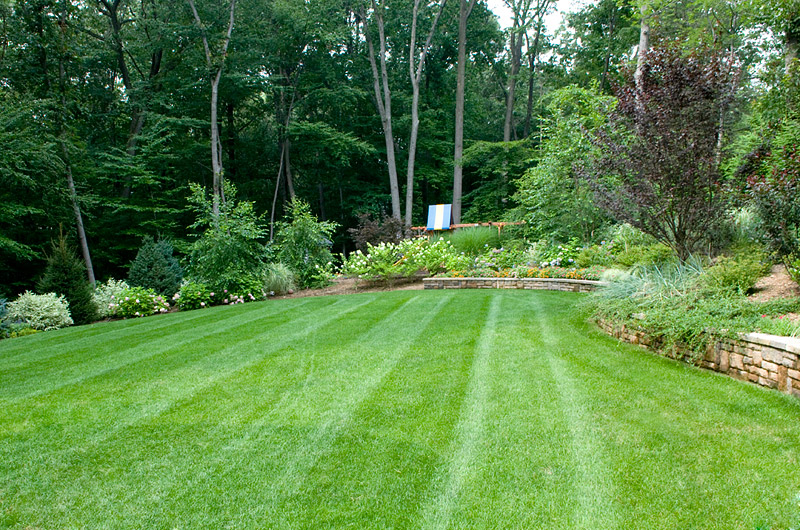 Remember not to cut the lawn too short – this puts stress on your grass and encourages weed growth. If you "mow high" and trim your grass rather than cut it short, you block sunlight and water from weeds and get healthier grass throughout the summer. You should also throw your lawn cuttings back onto the grass, as this organic matter will really help the health of your lawn.
The best way to fight weeds is to spot them and pull them out when they are young and easier to pull. Weeds can destroy your lawn by stealing nutrients and moisture from your grass, so make sure you deal with them swiftly. Check your lawn every few days for any new attacks.
Lawns don't actually need regular watering over the summer period, as water washes away nutrients and encourages weed growth. The recommended method for organic lawn care is to give your grass a lot of water but very infrequently. A lack of water causes grass roots to dig deeper in search for water in the soil. You then need to use a lot of water to reach those roots when you do water it (depending on the depth of your soil, of course!).
Autumn Organic Lawn Care
As the leaves are falling, a weekly rake of dead matter from the lawn will help prevent the spread of moss and allow for better drainage. It is also recommended that you scarify your lawn using a motorised or hand powered scarifier. This encourages strong growth and will make your lawn look thicker and lusher the following spring.
Compaction, poor drainage, acidity, shade, close mowing, underfeeding, and drought can all encourage moss to take over. Maintaining the lawn in autumn will help to treat this problem and will give the lawn a head start in spring.
September is also the best month to aerate your lawn by covering your lawn with holes using a garden fork. This only need to be done every three years. It will improve your lawn's drainage and is a natural approach to lowering the risk of weeks and moss.
Winter Organic Lawn Care
When the sunny days are truly over and your lawn won't be in use, it's time for topdressing, an organic method where the lawn is covered in natural organic matter. This is a mix of compost, organic materials, and sometimes sawdust and sand. There is a lot of variety in topdressing materials. Do your research and make sure which is compatible with your grass.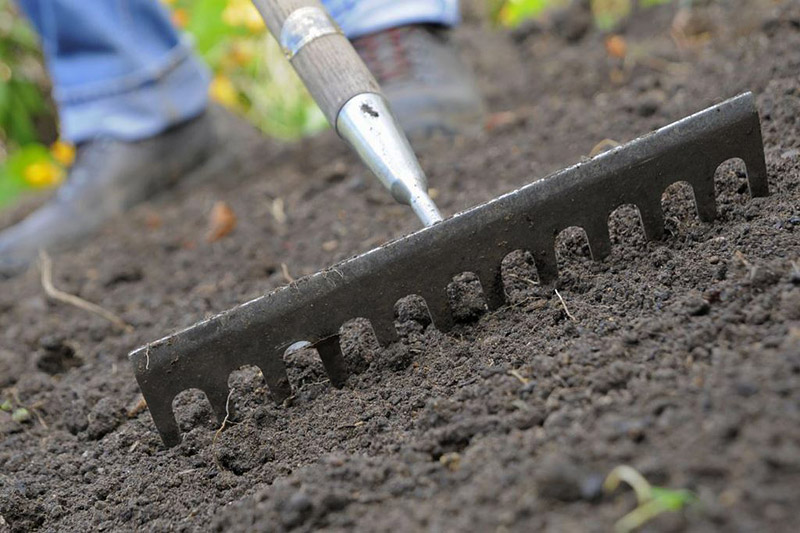 Topdressing is very labour intensive. The mixture needs to be worked into the grass with a rake for the best effects. Topdressing improves the structure of your lawn while filling it with nutrients and preparing it to look its lushest when spring arrives!
Source: greenlifestylemarket.com