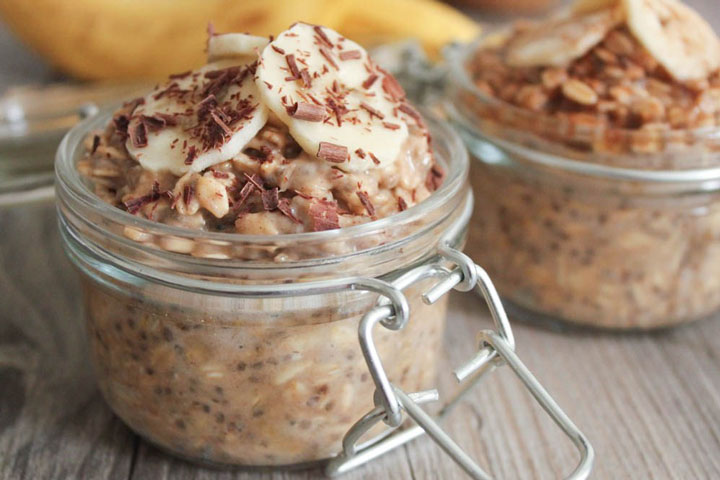 Peanut Butter and Banana Overnight Oats (Vegan and Gluten-Free!)
Yield: 2 servings
Ingredients:
1 large ripe banana, mashed (about ½ cup)
¼ cup creamy peanut butter
1 cup gluten-free rolled oats
1 cup unsweetened almond milk
1 tablespoon chia seeds (optional)
½ teaspoon vanilla extract
½ teaspoon ground cinnamon
1 teaspoon light agave or honey (You may use more if you like sweeter oatmeal. Duh.)
Optional Toppings:
Sliced Bananas
Drizzle of Agave, Maple Syrup or Honey
Cinnamon
Dark chocolate shavings or chips
Coconut shavings
Instructions:
In a medium bowl, mash your banana with a fork.
Add the remaining ingredients to the bowl and mix until well combined.
Pour the mixture into two airtight containers and refrigerate for at least 3 hours or overnight.
When ready to eat, give the oats a good stir, add toppings of your choice, and dig in!
Source domesticate-me.com