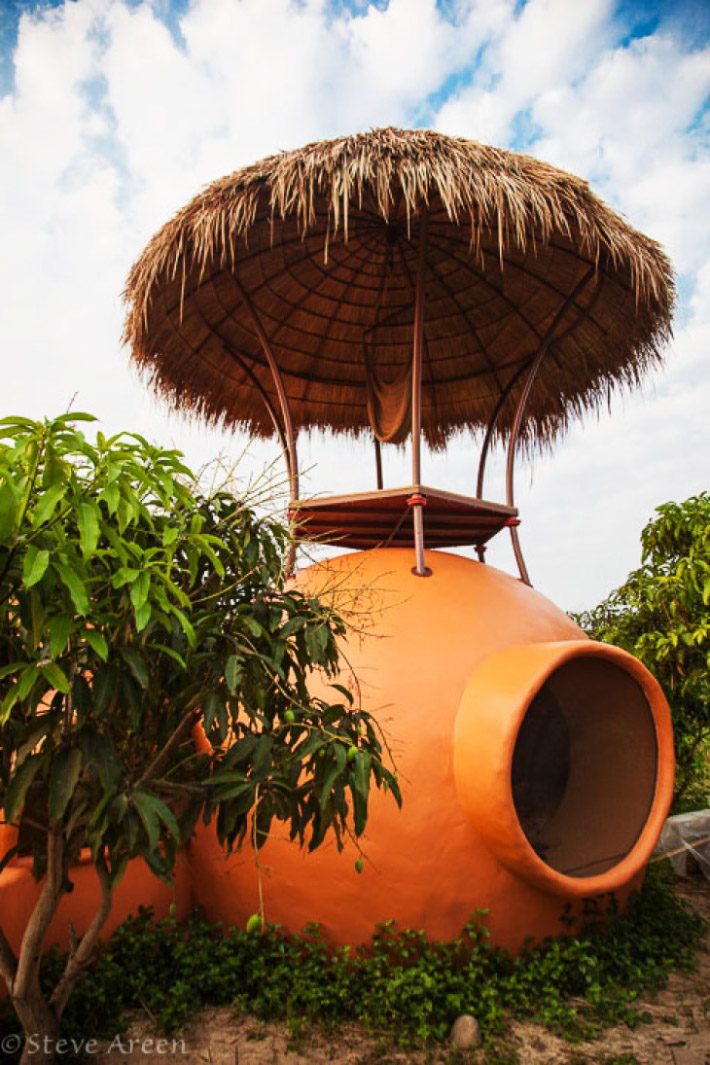 Steve's Areen Dream House in Thailand
Steve Areen had just $9,000 burning a hole in his bank account, so his friend, Hajjar Gibran, gave him his own spot of land on his family's mango grove with the challenge of creating his own home out of cheap materials.
Steve Areen had just $9,000 and a pile of dirt to his name. Fast-forward 6 weeks and he now has an absolute dream home! But how did he do it? Read on…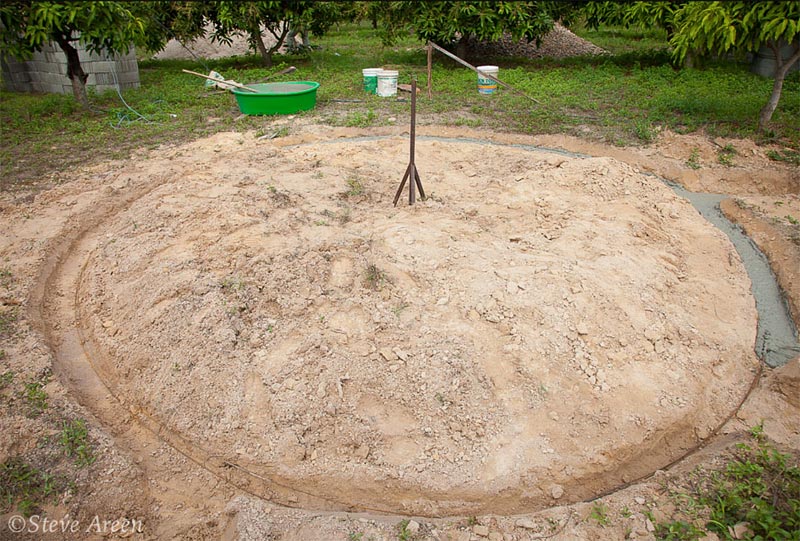 Steve and Hajjar began planning the dream home straight away. They were also lucky enough that Hajjar's son-in-law was able to offer his expert masonry skills to build the base of the house.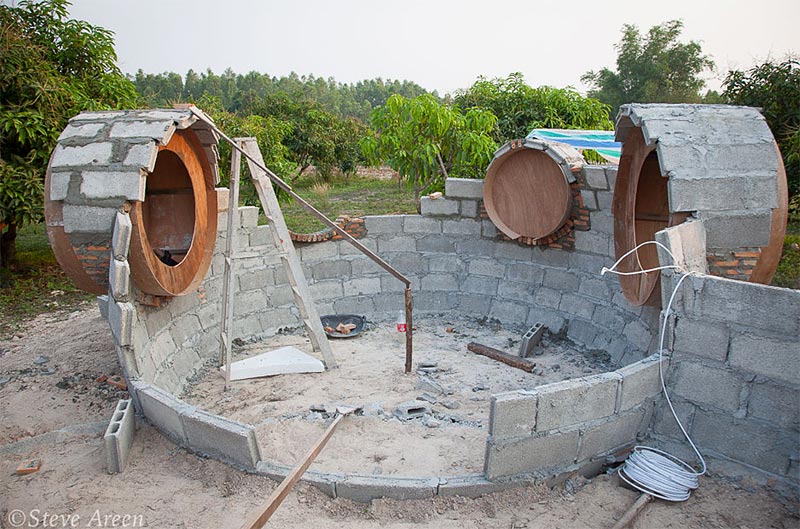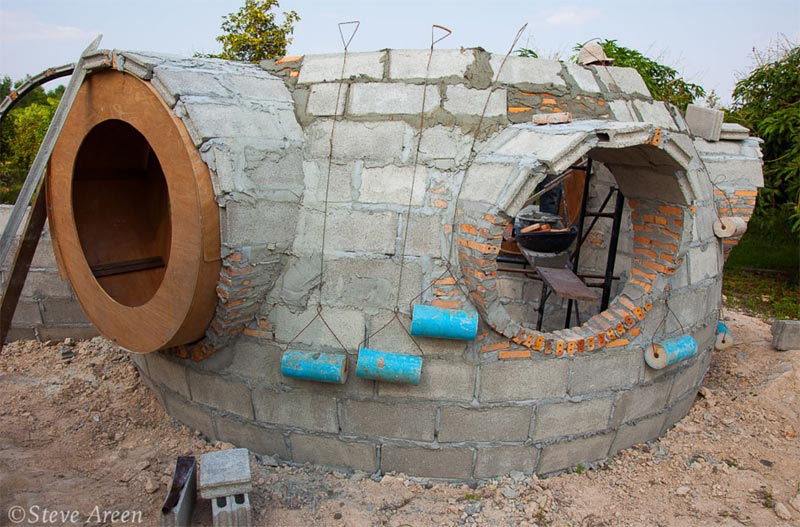 With some help from friends and cheap materials, the total cost of the dome's base only amounted to $6,000 – not too bad considering the costs of building in the United States!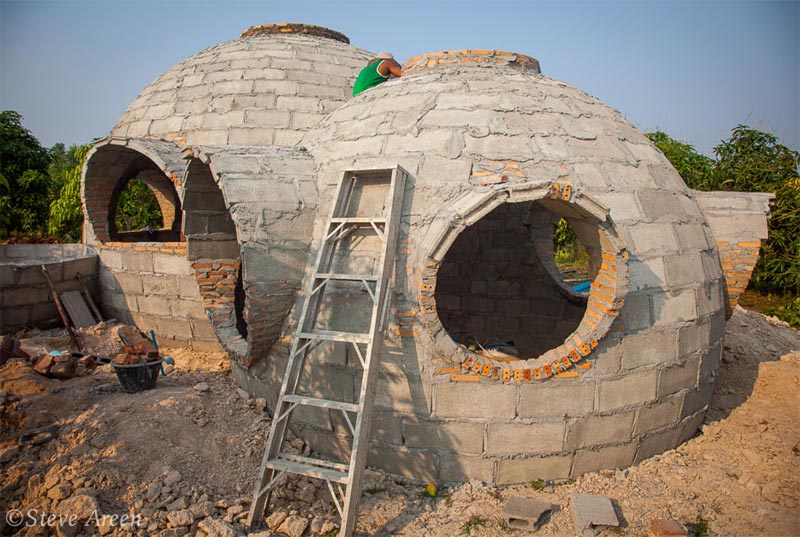 Fast-forward a few weeks and the dome was already starting to look like a work of art! An additional $3,000 was spent on painting, detailing, and furnishing.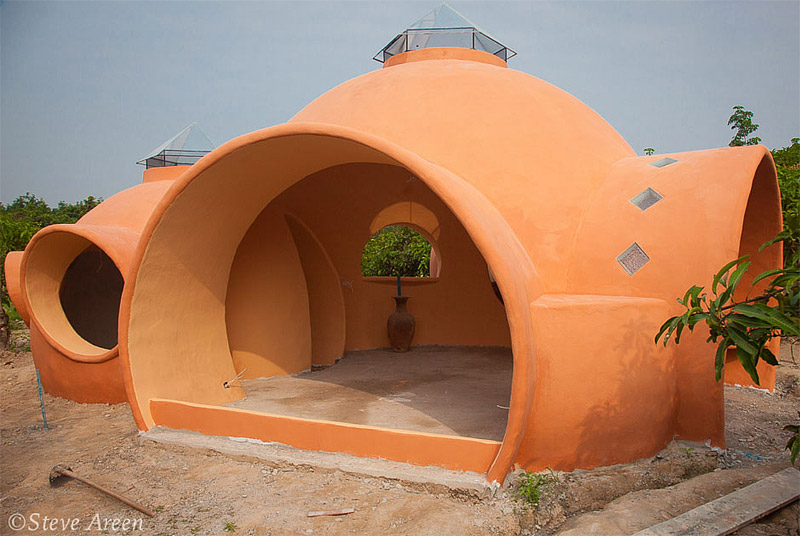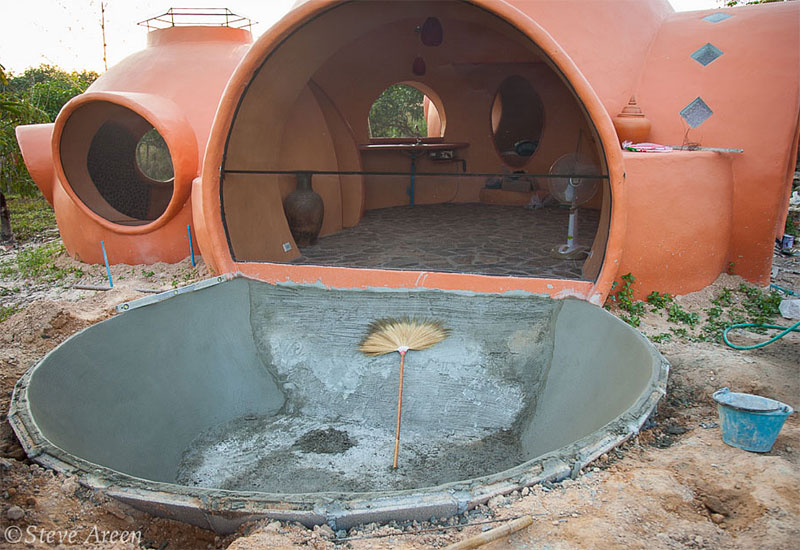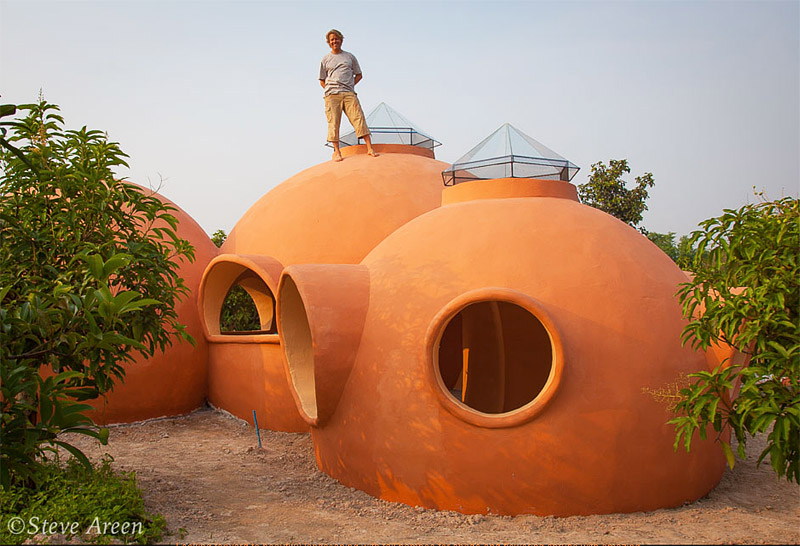 And voila! The dream home is now complete after 6 weeks of hard work and dedication. Steve's new home certainly puts the 'awe' in awesome.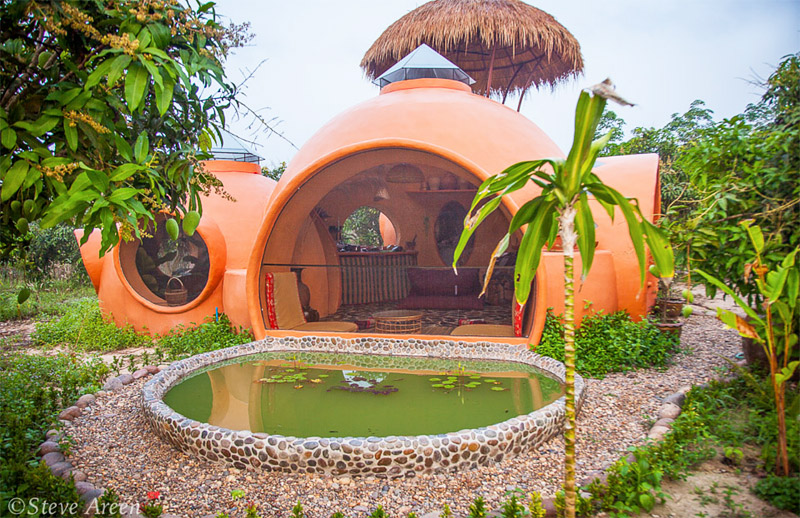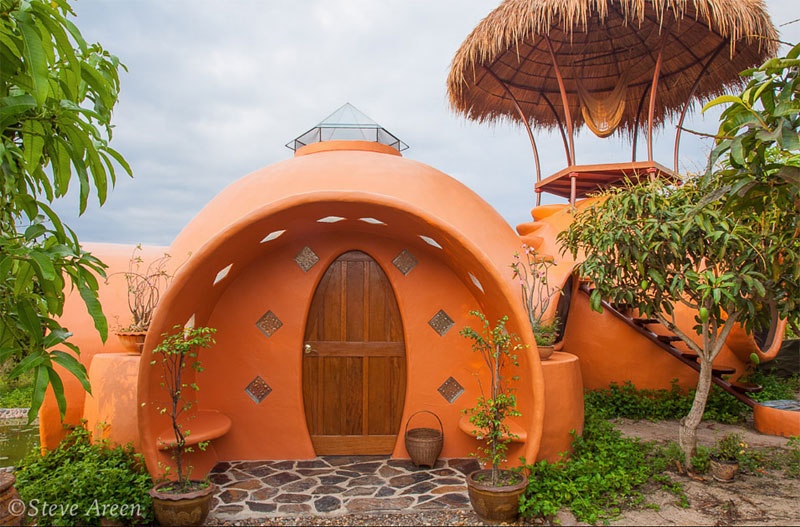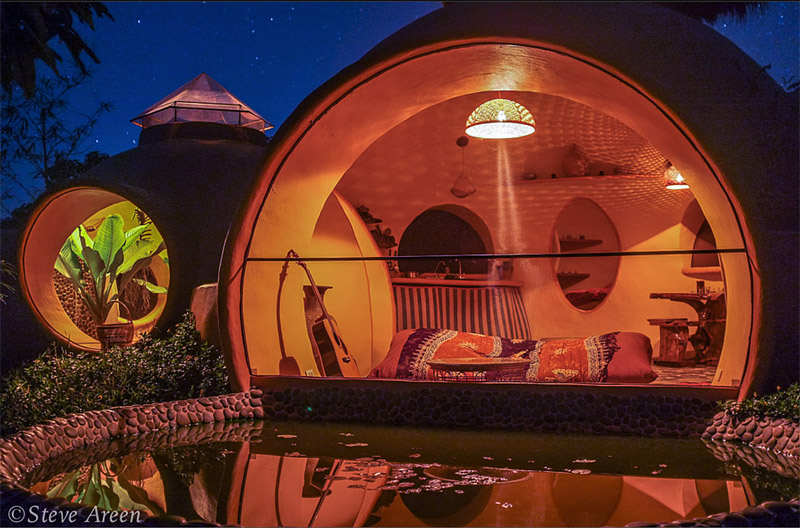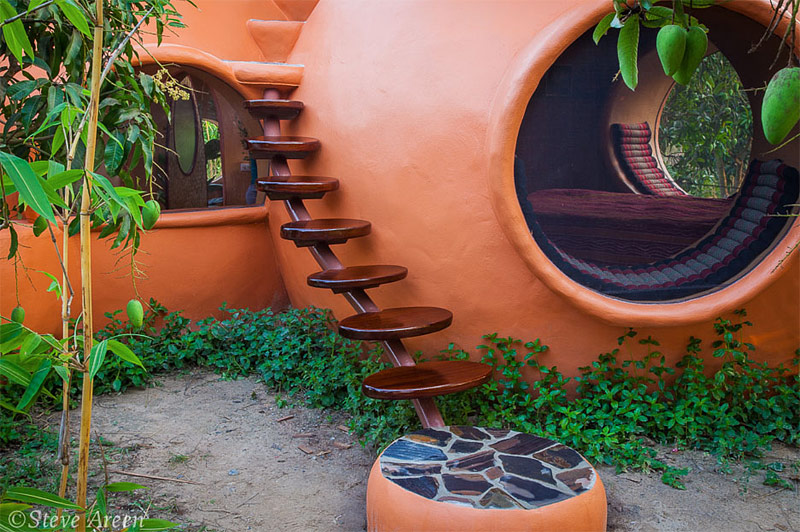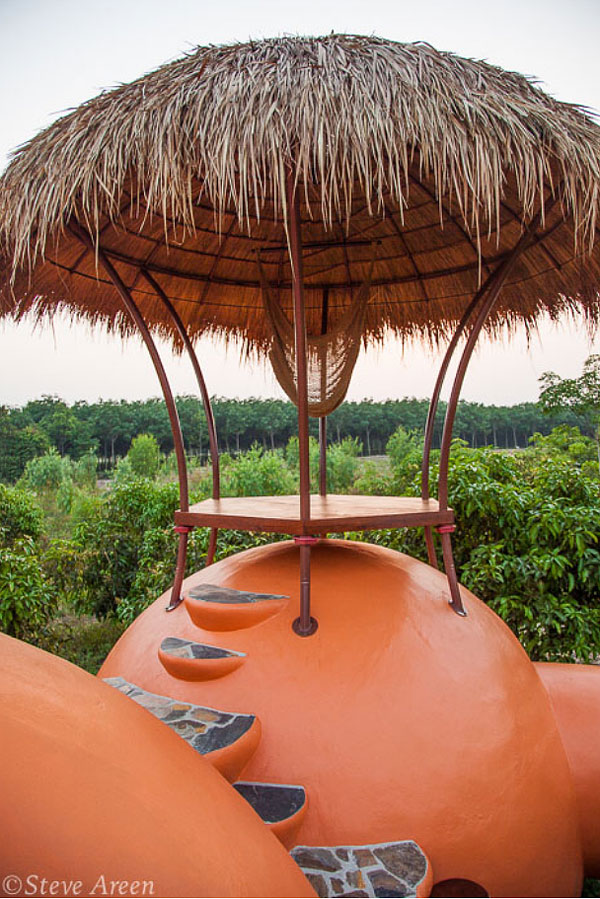 Steve has truly created his own little haven, and we couldn't imagine a more relaxing place to be.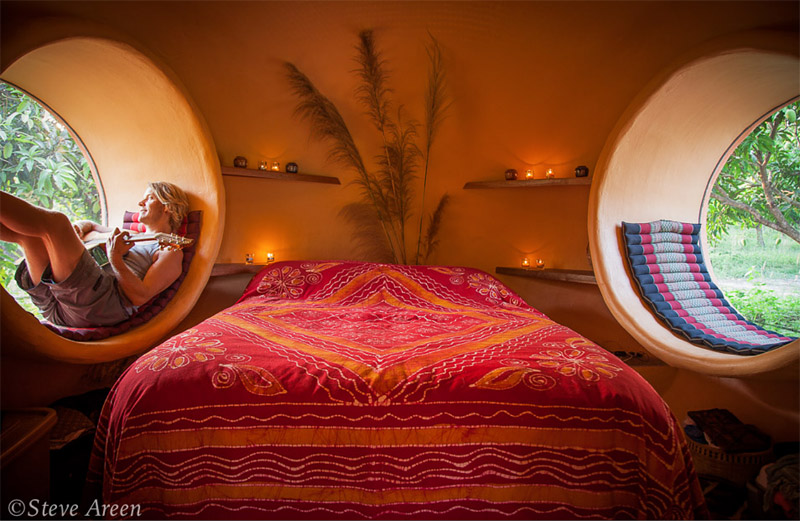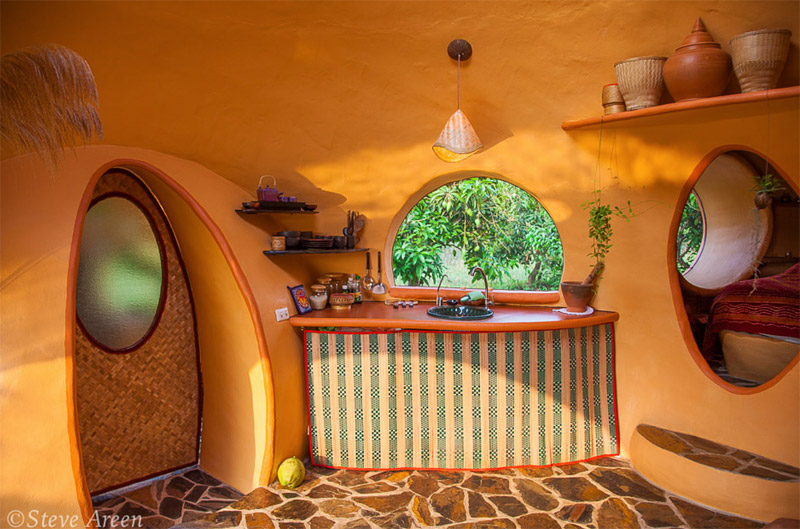 Steve doesn't need a kitchen decked out in the latest appliances to be happy. It's all about living a simple, healthy life and making do with what's most important.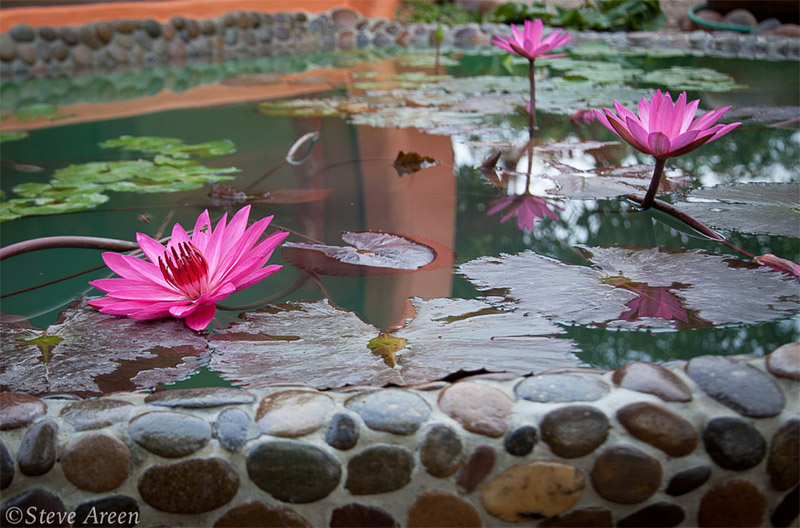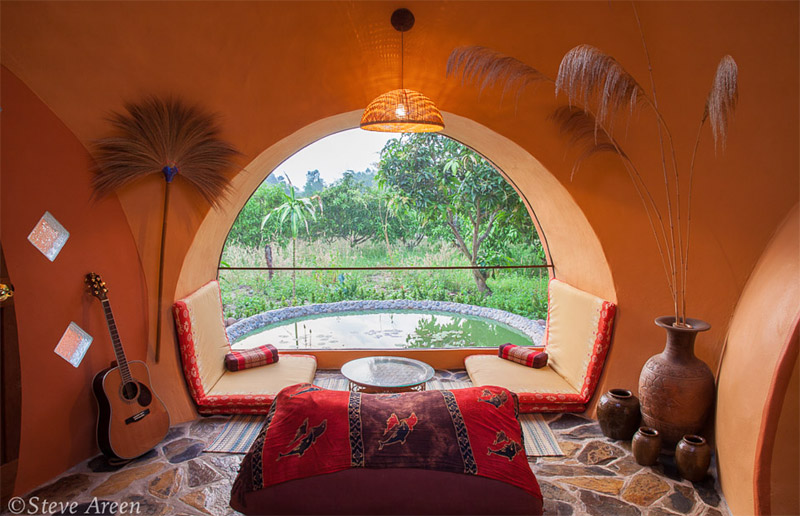 Just imagine softly strumming your guitar whilst looking out at the mango trees from your dream house…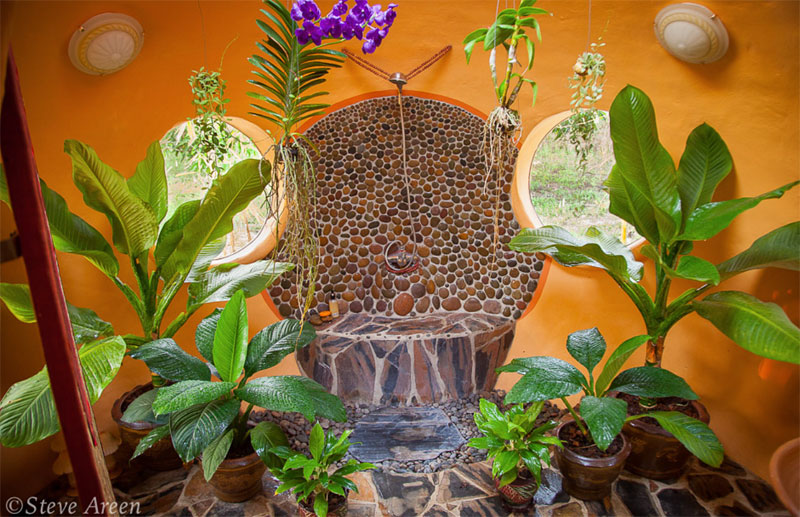 Shower time never looked so good…This bathroom is a place of absolute serenity! It's enough to take your breath away.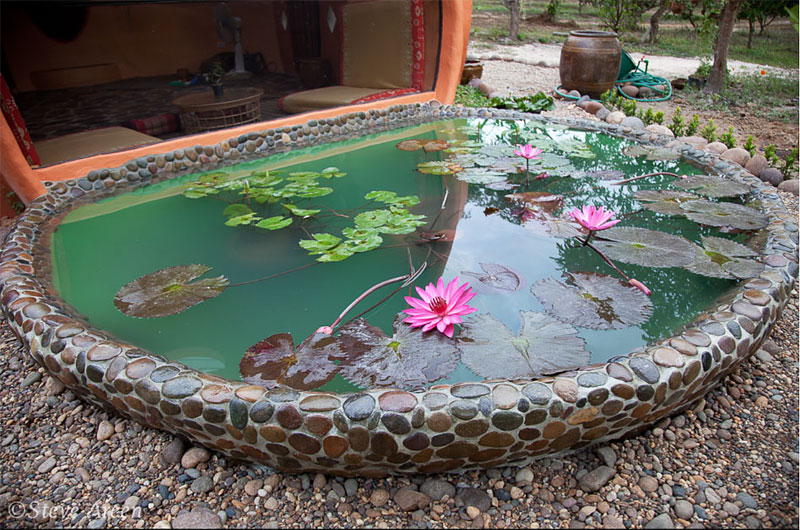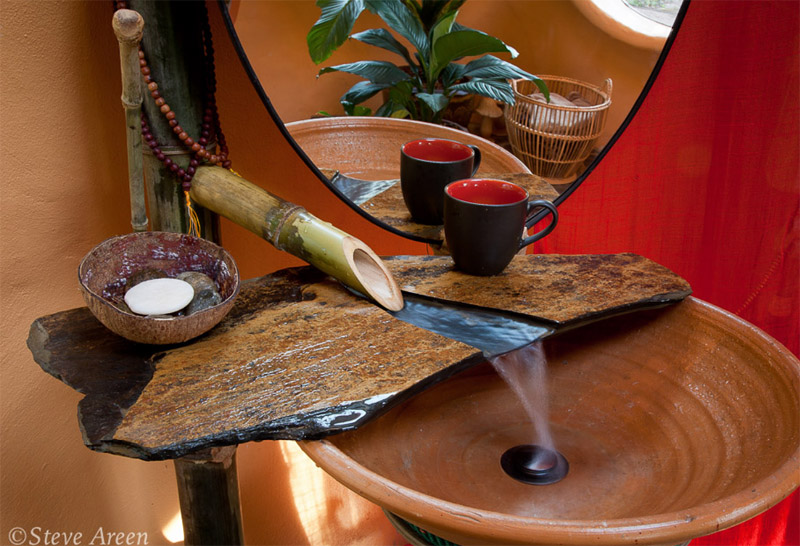 Source: likes.com
All photographs: Steve Areen