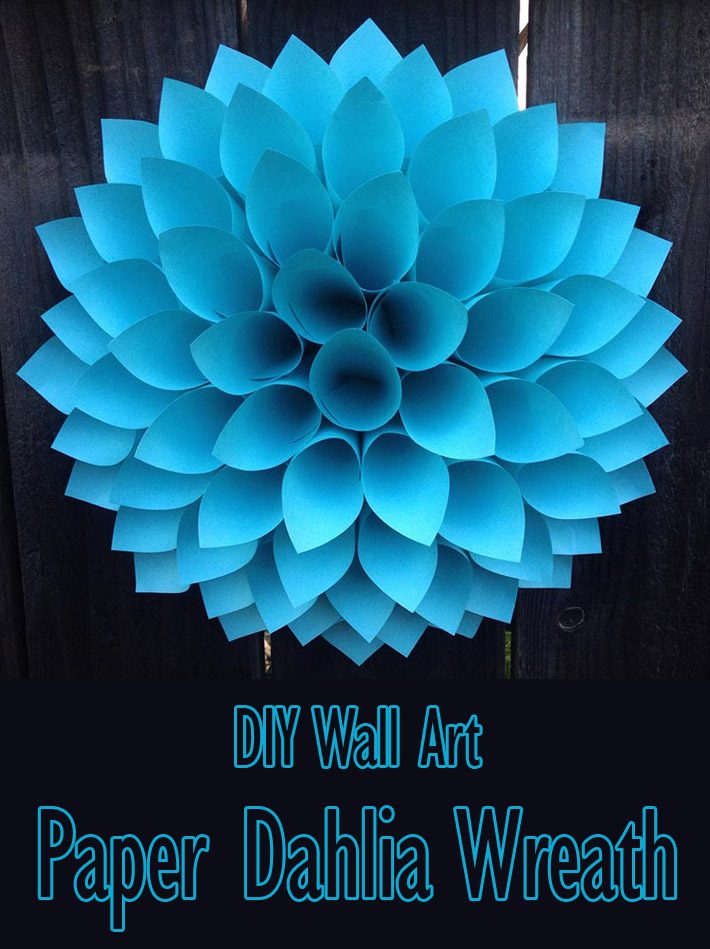 Pretty Paper Dahlia Wreath – DIY Wall Art
Making your own amazing wall art has never been easier – these DIY paper dahlia wreaths are just the thing to brighten up any rooms of the home! We're always amazed at the kinds of things creative types can come up with using just a few sheets of colored paper and little imagination. Decorate a door, add a splash of color to your walls or give a perfectly pretty gift for any special occasion – all with a simple craft project you'll absolutely adore!
Best of all, it's the perfect project for making use of waste paper and card every home already has lying around! Even with a bunch of old newspapers and a few cereal boxes, whipping up these delightful decorative touches is an absolute piece of cake!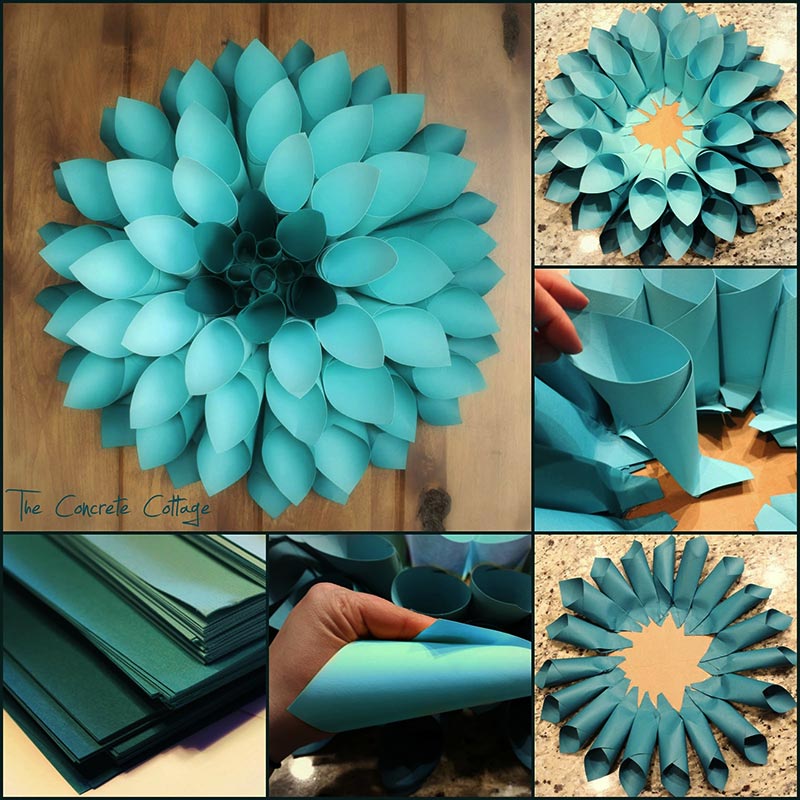 Eco-Friendly Crafting
The only supplies you'll need to make one or more of these dahlia wreaths are:
Cardboard for the backing
Paper for the main flower detailing
Sharp scissors
Craft glue or a glue gun
Any added decorative elements
Paint (Optional)
You could of course head out and buy yourself the paper and card you need, but we much prefer to use old cereal boxes for the card and any paper we can find lying around at home. If you choose to use newspaper…which we highly recommend…you might want to invest in the paints of your choosing to give it a wonderful explosion of color.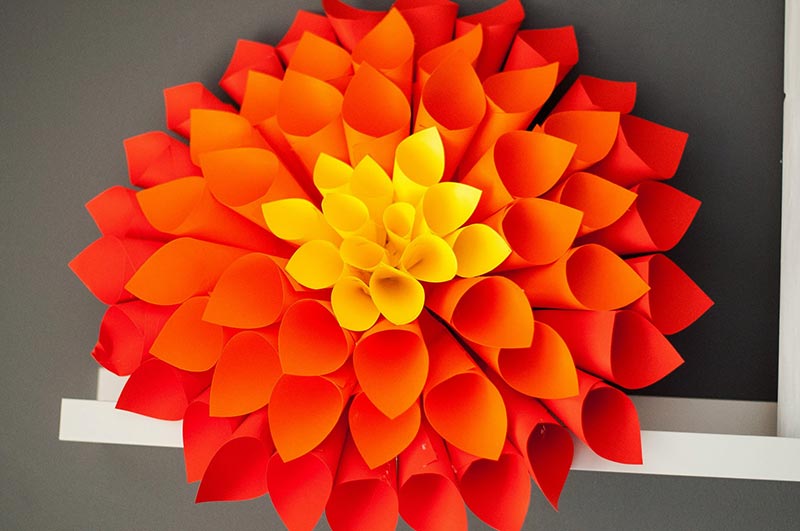 We also highly recommend experimenting with a variety of different shapes and sizes. The basic design you see here is great for learning the techniques, but there's nothing quite like going wild with your own creativity!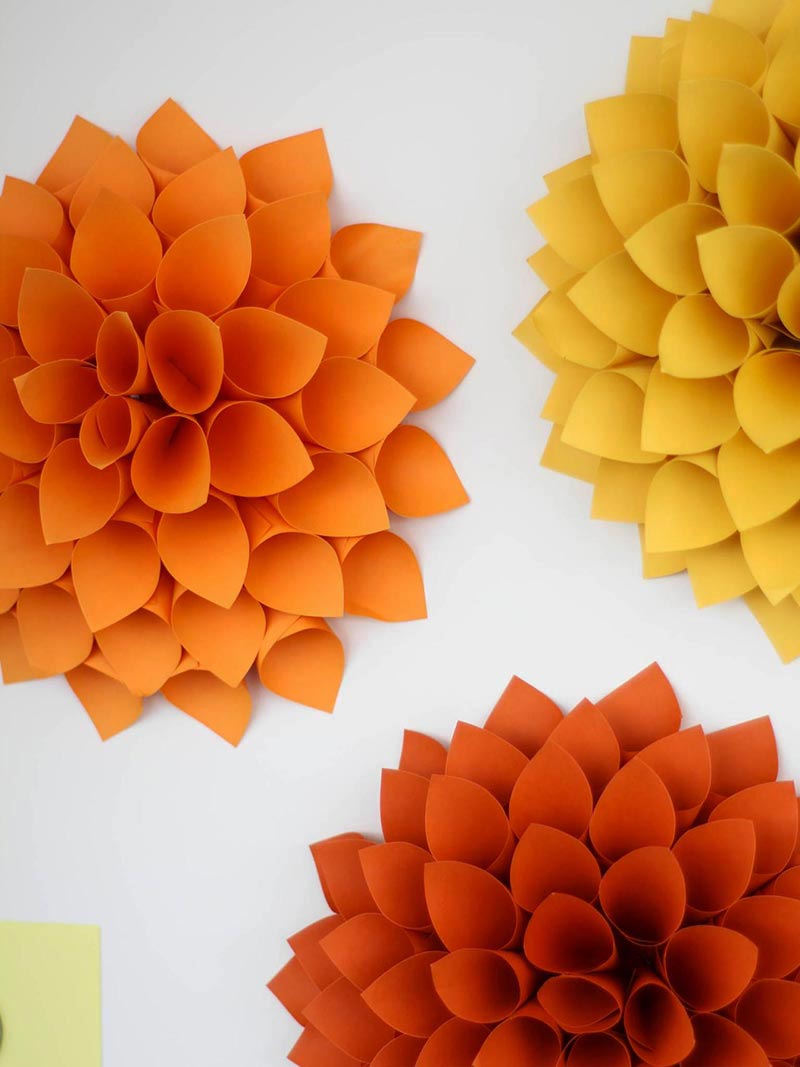 And in terms of added decorative touches, take your pick of all the sparkles, jewels, gems and ribbons you fancy! The more unique the final results are, the better!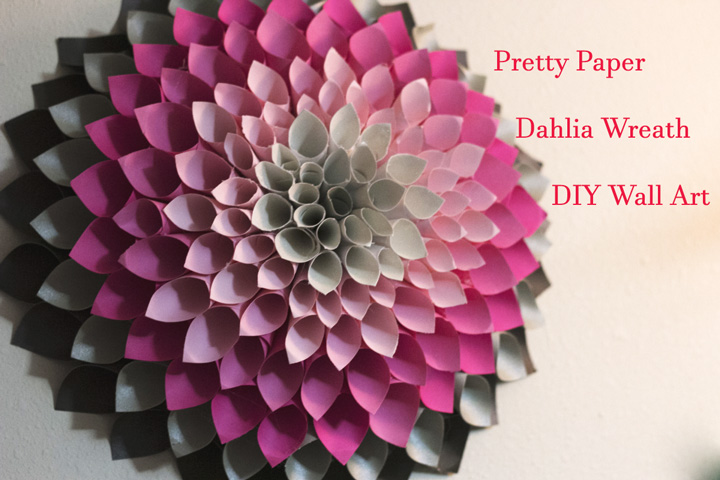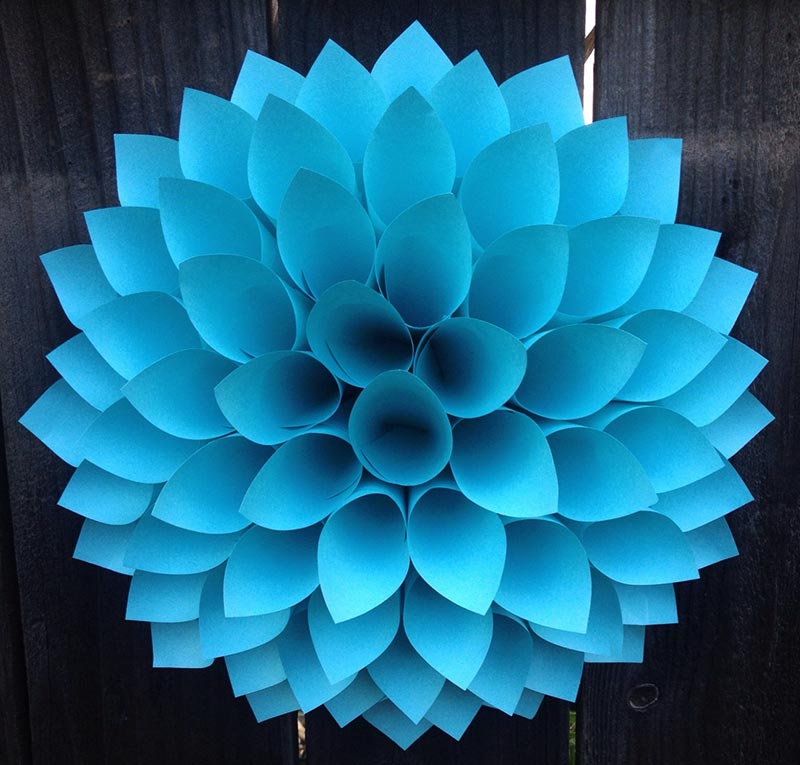 Share your thoughts, comments and success stories below – we're always delighted to hear new ideas from our readers!
Source wonderfuldiy.com