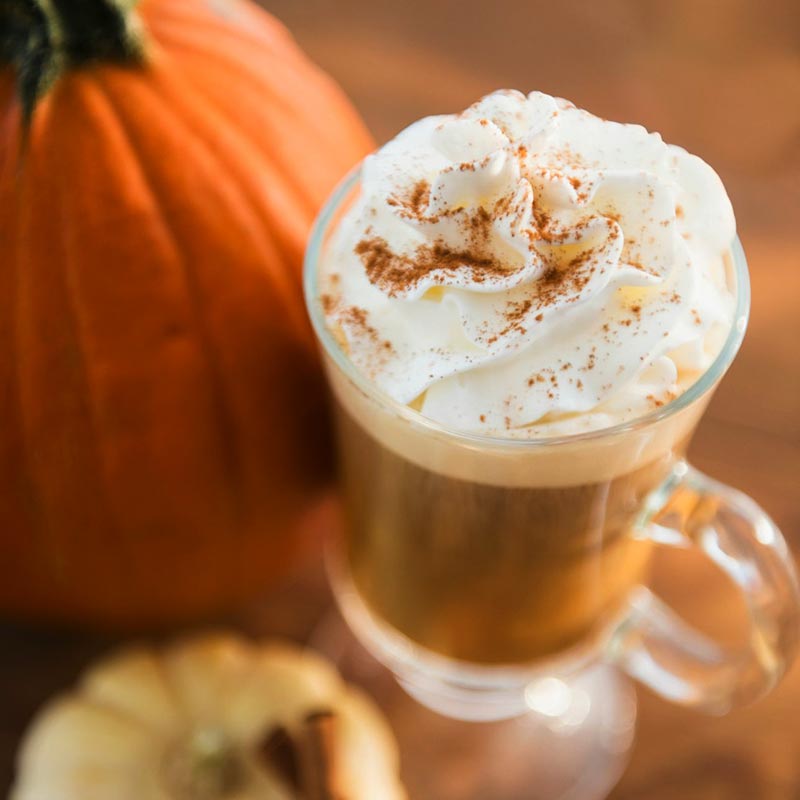 Pumpkin Spice Latte Recipe
In less time than you spend waiting in line at the coffee shop for your pumpkin spice latte, you can make your own at home. Savor the warm spices of this seasonal coffee shop favorite in your very own kitchen (any time of year) and save a few bucks! A little pumpkin puree added to the warm milk gives the latte extra body.
Ingredients:
1 cup milk
2 tablespoons pure pumpkin puree
1 tablespoon sugar
1/4 teaspoon pumpkin pie spice, plus more for sprinkling
1/4 teaspoon pure vanilla extract
1/4 cup hot espresso or strong brewed coffee
Sweetened whipped cream, for serving
Directions:
Combine the milk, pumpkin puree, sugar, pumpkin pie spice and vanilla in a medium microwave safe bowl, cover the bowl with plastic wrap and vent with a small hole.
Microwave until the milk is hot, 1 to 2 minutes. Whisk vigorously until the milk mixture is foamy, about 30 seconds.
Pour the espresso or coffee into a large mug and add the foamed milk.
Top with whipped cream and a sprinkle of pumpkin pie spice.
Source yummly.com