It's The Most Wonderful Time Of The Year

That most magical of seasons is fast approaching…the time to decorate the house with boughs of evergreens and glittering lights. It's the season to entertain friends and family, and a reason to give the best of gifts – those from the heart.
Whether you have a lovely cabin in the woods or a home in the city, adding a rustic touch to your Christmas decor can create a warm and inviting holiday retreat. Rustic accents can easily be incorporated by adding natural accents, such as filling a hurricane or glass bowl mixed with seasonal fruits and greens, mixed nuts, pine cones and Christmas ornaments. With the release of holiday themes and styles, there is a noted trend towards a rustic and organic approach to Christmas home decorating.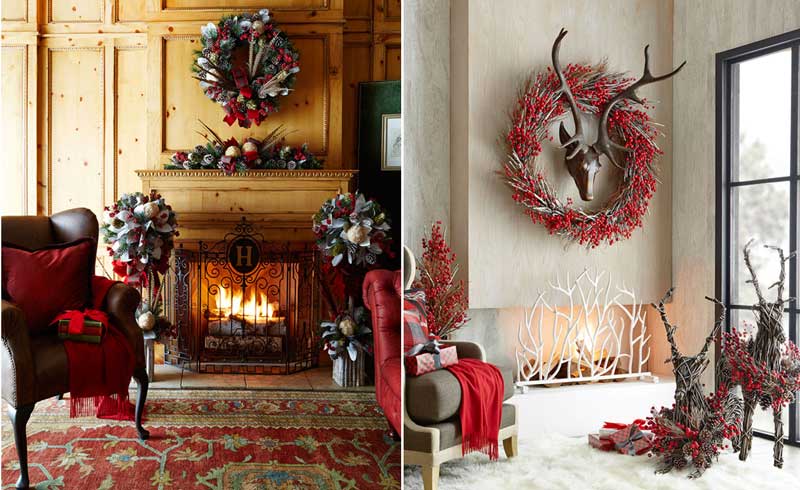 Rustic Christmas, Stylized Woodland & Organic
I have combined these three trending styles as they are similar in nature and complementary to each other. It's easy to create a rustic style Christmas by incorporating small woodland creatures, such as foxes, owls, bear, deer, squirrels and feathered birds. This style includes a cast of charming characters that work well for rustic, woodland, organic and lodge themes. "The most popular motifs are the ones that are very clean and modern used in slightly more stylish themes," says Patrick Brinkcate, sales manager for Kaemingk.
These finely crafted woodland animals, glittered icicles and frosted pinecones fit right in with shimmery snowflakes and lit bulbs. Ornaments in this collection include cozy log cabins and lit forest ornaments, mirrored snowflakes, silver mercury glass trees, vintage village houses, woodland stockings, faux fur stockings and throws, reindeer, twig tree toppers and moose embroidered pillows. The style embraces an earthy and natural trend in design, and works well with organic Christmas decor. To achieve this look, adorn your trees with woodland creatures and ornaments made from natural materials such as wood, burlap, jute, twigs and sisal.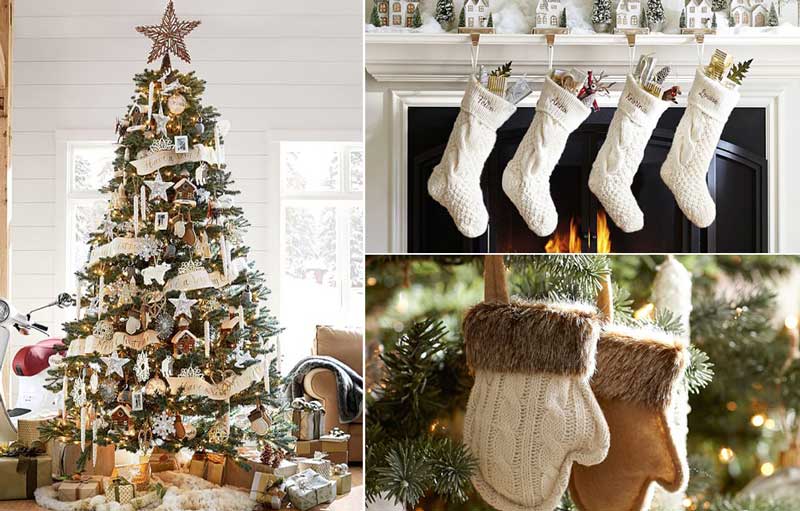 Source Canadian Log Homes