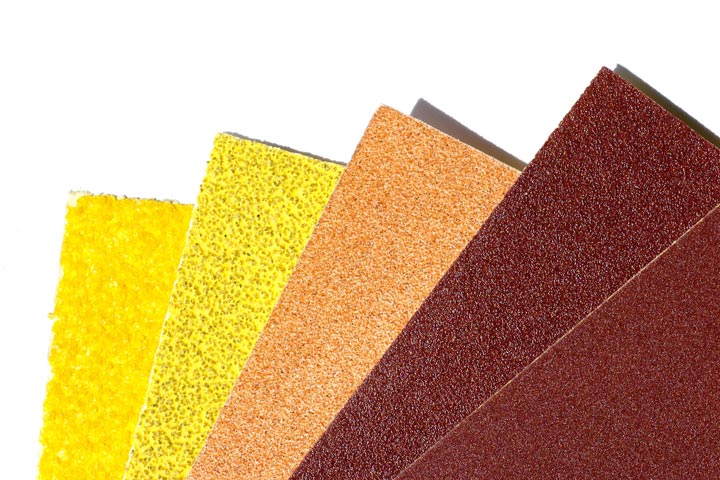 12 Sandpaper Surprising Uses
Sandpaper is an invaluable component of any handyman's toolkit. But there are plenty of ways the rest of us can benefit from the stuff, too. From reviving old clothes to driving more safely, read on to discover fantastic ways to use sandpaper. Have a great tip of your own? Let us know in the comments!
Around the House & In the Garden.
1. Maintain Wooden Cutting Boards. Cutting boards are an essential tool in the kitchen, but they can also be a hotbed for germs, especially in all of the little nicks that naturally occur over time. That's why it's a good idea to sand your cutting board once a year. Use a fine-grit sheet and apply some mineral oil to keep the wood soft and shiny. This also works wonders on wooden utensils.
2. Sharpen Scissors. A dull pair of scissors is annoying and dangerous, but you don't have to replace them! To sharpen, simply use the scissors to cut through fine-grain sandpaper. Sandpaper will also help remove any sticky residue on your scissors.
Fashion
3. Remove Grout Stains. Get rid of unseemly stains on grout with the help of a little sandpaper.
4. Deter Slugs. A sheet of sandpaper will help deter slugs from getting into your potted plants. Place a sheet that's wider than the base of your pot underneath the pot.
5. Increase Your Shoe's Traction. If you're slipping and sliding in your leather-soled shoes, use some heavy-grit sandpaper to scuff them up.
6. Keep Pleats in Place. A small piece of sandpaper underneath a pleat will help keep it intact when you're ironing.
7. Revive Old Sweaters. A piece of sandpaper rubbed in one direction on a worn sweater will help remove pills.
8. Make Your Suede as Good as New. Gently applying fine-grit sandpaper, and then brushing with an old toothbrush will help remove scuff marks and ink stains from suede.
Projects and More
9. Do the Impossible Without the Help of a Strong Person. Just can't open a stubborn jar? Yeah, you can work on building up your muscle later, but in the meantime, use a sheet of sandpaper to get that pesky lid right off.
10. Polish Hazy Headlights. Having clear headlights really makes a huge, huge difference, but you don't have to fork over a ton of cash to drive more safely in the the dark. Let a fine-grit sheet of sandpaper soak in cold water for 10 minutes before gently sanding the headlights in one direction, making sure the surface stays wet. Avoid damaging the paint — you can't tape the area off with painter's tape. Use a second grit of sandpaper (ideally 1000) on the headlights; a single grit will just leave scratches. Apply a polishing compound with a microfiber cloth.




11. Extend the Life of Wiper Blades. Another great car trick! Run a sheet of sandpaper along the wiper blades when they start to lose their power.
12. Remove Rust From Tools & Knives. Sandpaper will help bring your rusty tools and knives back to life. The coarser the grainer, the less time it will take, but with coarser grains it's best to take care not to scratch the tools.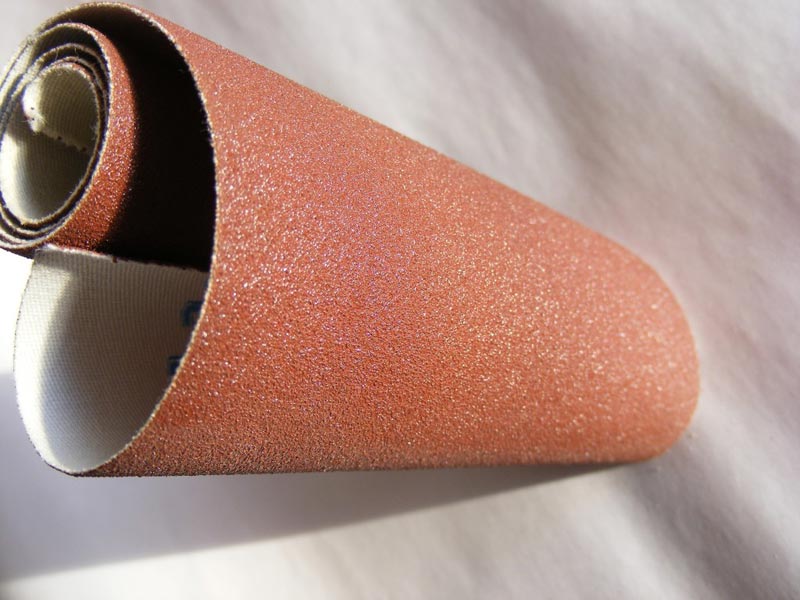 Source: care2.com