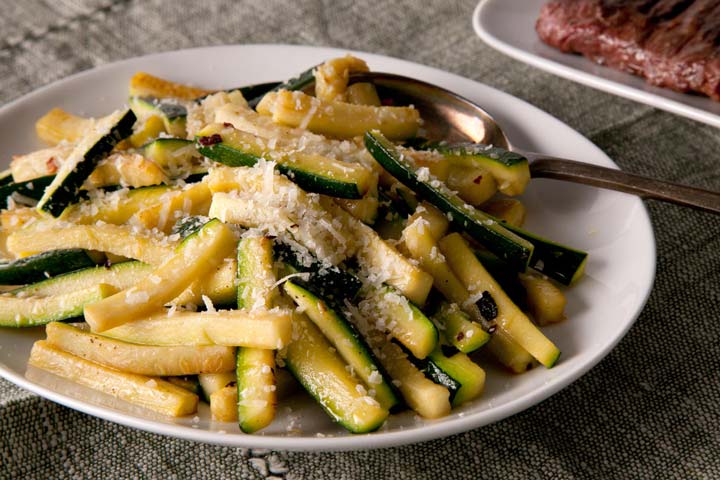 Sauteed Baby Zucchini Recipe
I just love these little baby zucchinis. A simple side dish ready in under 6 minutes and great with just about everything!
Servings: 2                    Time: 5 minutes
Calories: 87.3   Fat: 7.3 g   Carb: 4.4 g   Fiber: 1.6 g    Protein: 3.2 g     Sugar: 0
Ingredients:
1 package (about 20) baby zucchinis
1 tbsp olive oil
oregano
1 clove garlic, crushed
salt and fresh pepper
Directions:
Cut zucchinis in half lengthwise. Season with salt and pepper. In a large saute pan, heat olive oil on medium-high heat.
Add zucchini to pan, add oregano and sauté about 2 minutes on each side.
Add garlic and cook another minute.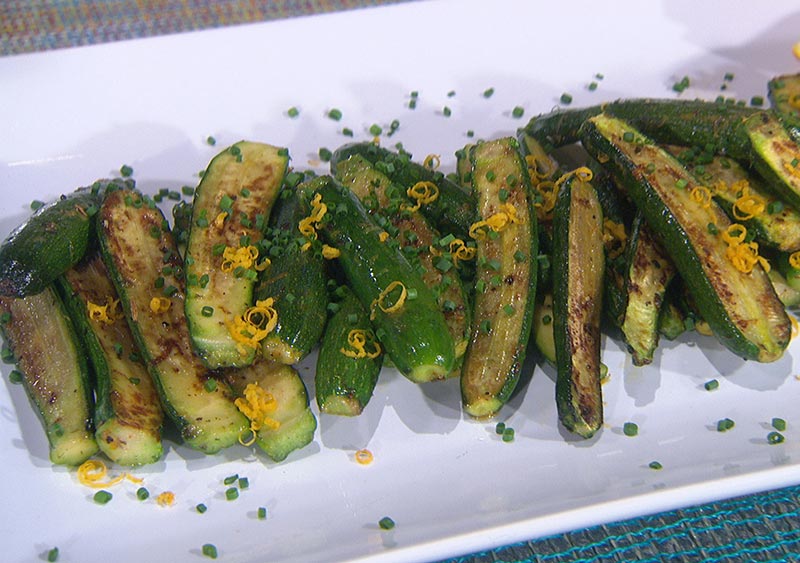 Source www.skinnytaste.com