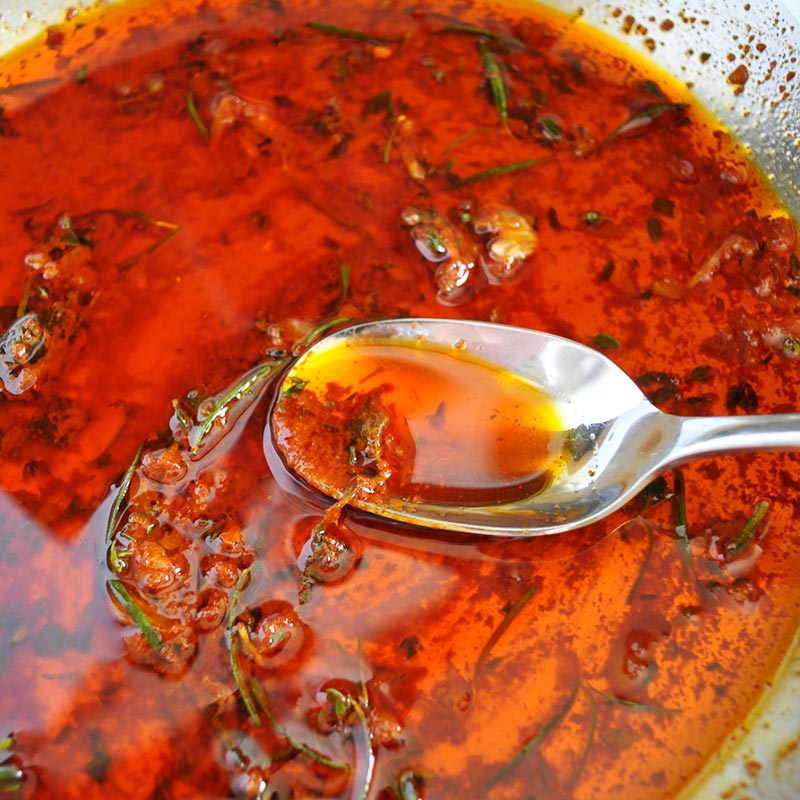 Magic Sauce Recipe
I call this the magic sauce recipe. In part, because it makes everything it touches shimmer with deliciousness. It's magic like that. Technically, it's a riff on a chimichurri sauce – one that veered off the rails in a big way. Much tweaking has rendered it a distant second cousin. If that. In fact, the hallmark of that sauce, parsley, I skip entirely. But I love this. And I use it a hundred different ways.
Makes ~2/3 cup.     Prep time: 5 min       Cook time: 5 min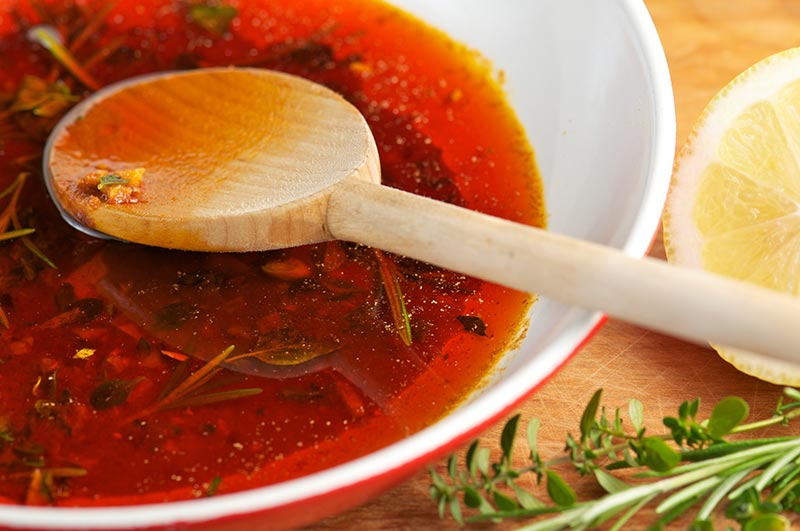 Ingredients:
1/2 cup extra-virgin olive oil
1 teaspoon fresh rosemary leaves
1 teaspoon fresh thyme leaves
1 teaspoon fresh oregano leaves
2 teaspoons sweet paprika
2 medium cloves of garlic, smashed into a paste
1 well-crumbled bay leaf
pinch of red pepper flakes
1/4 teaspoon + fine grain sea salt
1 tablespoon fresh lemon juice
Instructions:
Gently warm the olive oil over medium-low heat in a skillet or pan, until it is just hot. When hot remove from heat.
While the oil is heating, lightly pound the rosemary, thyme, and oregano in a mortar and pestle.
Stir the paprika, garlic, bay leaf, red pepper flakes, and salt into the oil. Then add the bruised herbs and lemon juice.
You can use this now, but know – the oil just gets better as it ages over a few days. Keep it in a refrigerator for up to a week/ten days-ish. It thickens up when cold, so if you need it in a liquid state, place it in the sun or in a warm place for a few minutes.
Source 101cookbooks.com