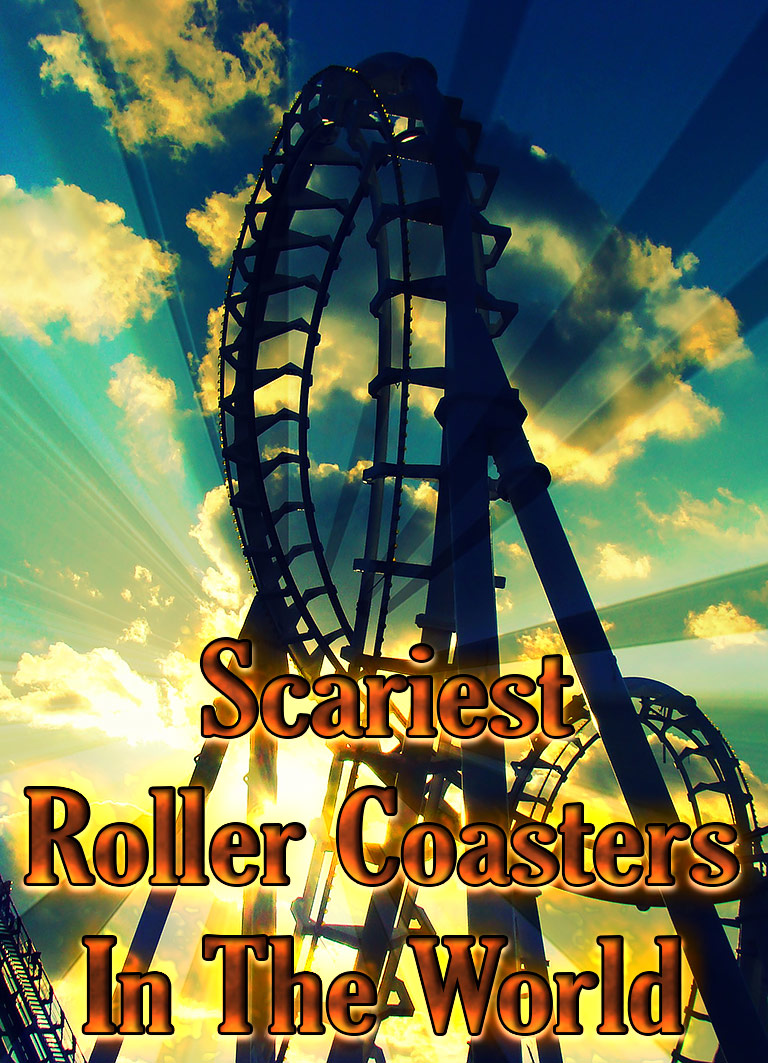 Scariest Roller Coasters
Some people would rather do literally anything else than go to an amusement park, preferring to plant their feet firmly on the ground. Others seek out the fastest and most fear-inducing coasters out there, traveling far and wide for a chance to catch some speed.
But no matter where you fall on the spectrum, there's no denying that these roller coasters are just plain terrifying. Their steep drops, winding turns, and tendency to go upside-down at a moment's notice are all reasons to get nervous before stepping aboard.
01. The Gravity Max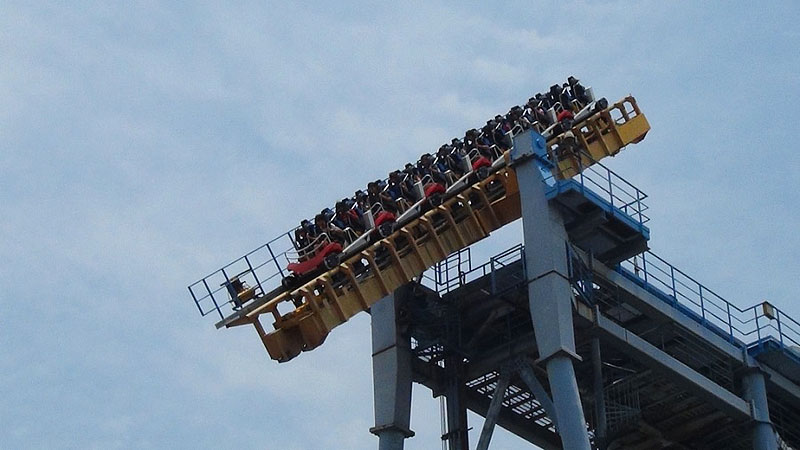 Located at Lihpao Land Discovery World in Taiwan is terrifying just to look at: The ride goes up 114 feet before the track "break," flipping the car down 90 degrees and dropping it 34 stories. It's the only roller coaster of its kind in the world.
02. Full Throttle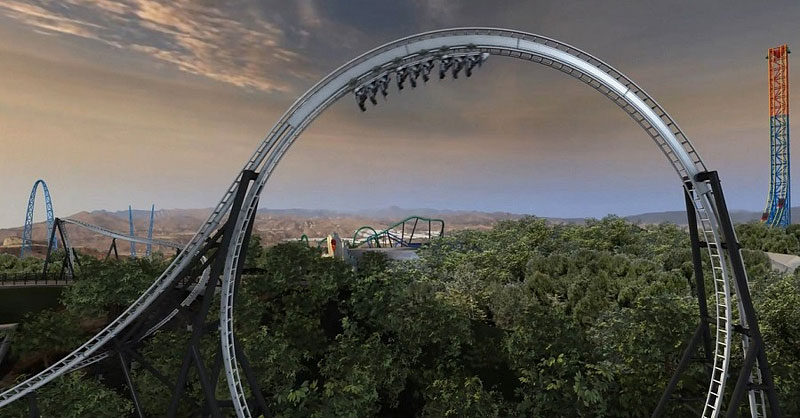 Located at Six Flags Magic Mountain in Valencia, California has the world's tallest vertical loop, which stands at 160 feet. It also launches the car from the station at 66 miles per hour.




03. Kingda Ka, USA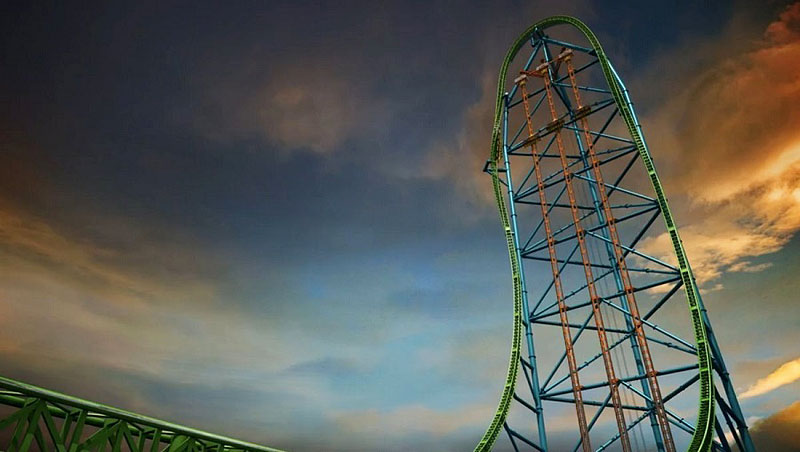 Located in the Six Flags Great Adventure Park, Jackson, NJ in the USA, Kingda Ka is the tallest coaster in the world. Measuring 456 feet, it provides the longest vertical drop to its riders, at 418 feet from the ground. This coaster has held this world record since 2005.
To traverse this amazing drop of 418 feet, riders are plunged down from the top and reach a speed of 206km/h in less than 3.5 seconds, experiencing free fall. This incidentally, is also the second fastest speed attained on any coaster in the world. It gives a whole new meaning to the phrase "my heart rose into my throat"!
04. Wicked Twister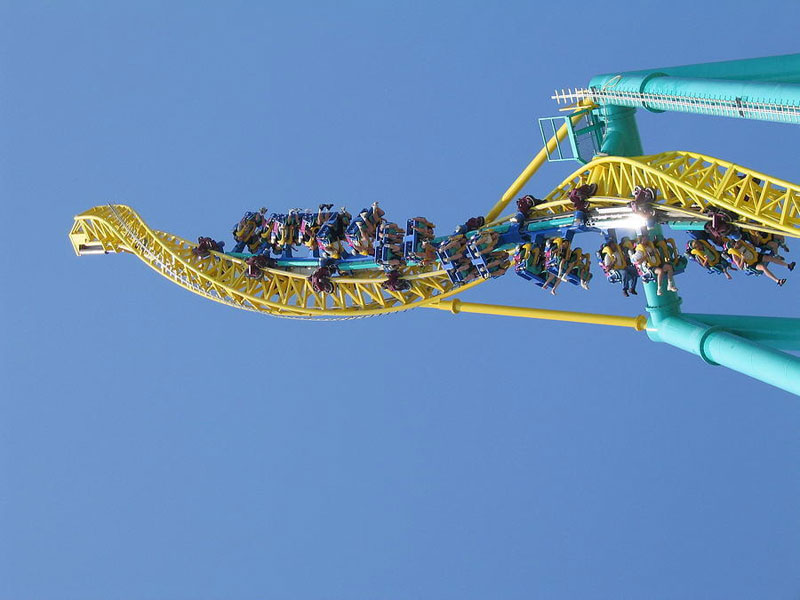 Located at Cedar Point in Sandusky, Ohio is the world's largest suspended impulse coaster, and just looking at it is enough to get your heart racing.
05. Formula Rossa, UAE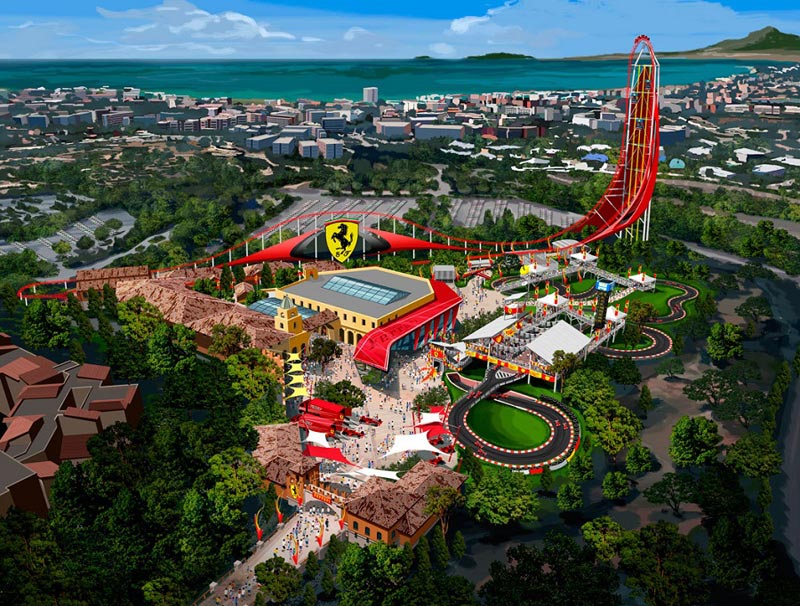 The Formula Rossa is situated in the Ferrari World Theme Park in the UAE. Maintained by multiple time Formula 1 championship winners, Ferrari, it is no wonder that this coaster is the fastest in the world.
Riders reach a speed of 240km/h in less than 5 seconds – the actual speed that an F1 car reaches in races. The track has a total length of 2,000 metres, though you will hardly be able to tell due to the super-fast ride. Riders have to wear special safety goggles to protect their eyes against insects and other flying debris, thus making it an even more authentic F1 experience. This ride has been the fastest in the world since November 2000.
06. Takabisha, Japan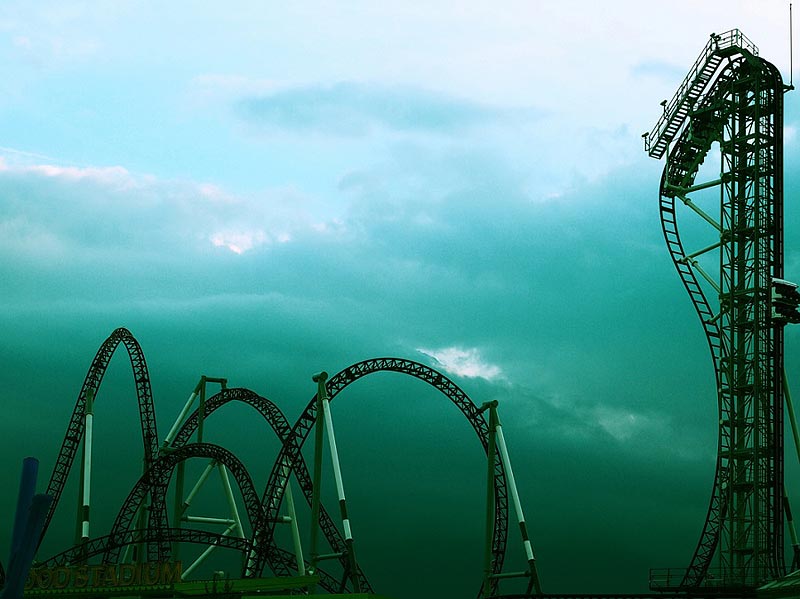 The Takabisha in located in the Fuji-Q Highland, Fujiyoshida, Japan. It is an engineering marvel and is a coaster with a maximum vertical angle of 121 degrees for its riders. It is a truly gravity-defying experience and is sure to get your adrenaline going.This ride has been holding this record since July 2011 and has a total of 7 vertical inversions.
07. El Toro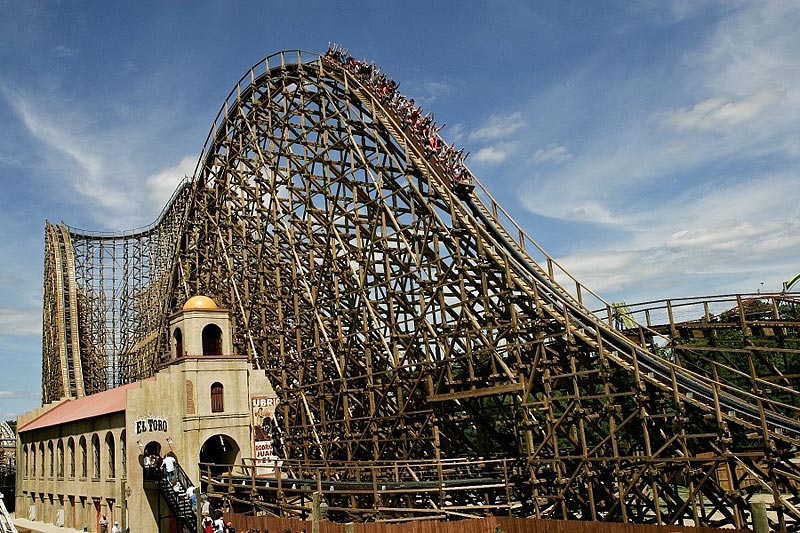 Located at Six Flags in New Jersey is the fastest wooden roller coaster in the world. It reaches up to 70 mph speeds, which is pretty impressive for an old-fashioned roller coaster such as this.
08. Sky Scream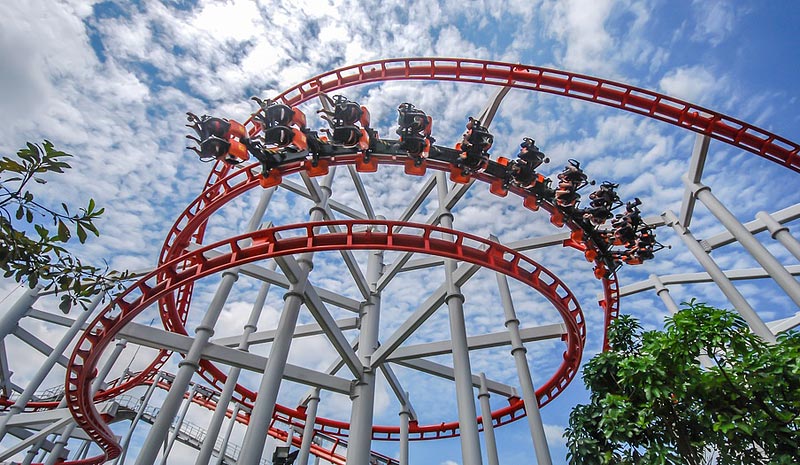 Located at Holiday Park in Haßloch, Germany isn't the tallest or longest coaster, but it's got tons of unexpected 360 degree twists, loops, and turns.
09. The Ultra Twister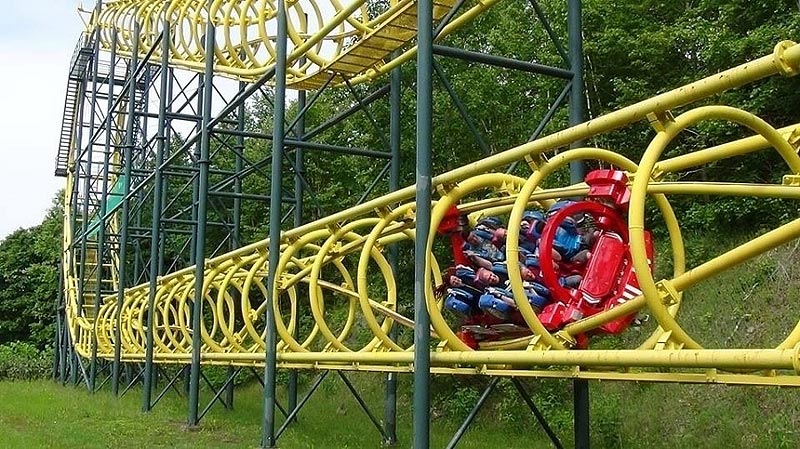 Located at Nagashima Spa Land in Mie Prefecture, Japan puts riders in fiberglass shells and then brings them up a vertical chain lift hill before plummeting them to an 84 degree drop.




10. Hades 360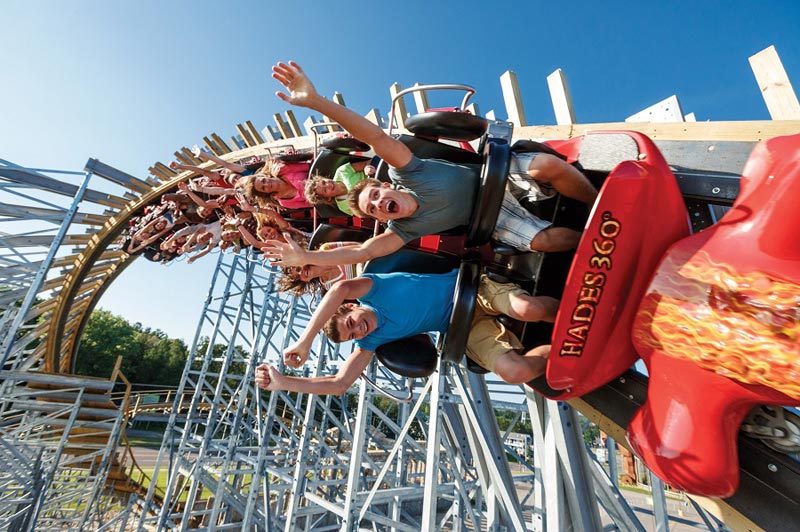 Located at Mt. Olympus Water & Theme Park in Wisconsin Dells, Wisconsin was the first wooden coaster to go upside down.
11. Shivering Timbers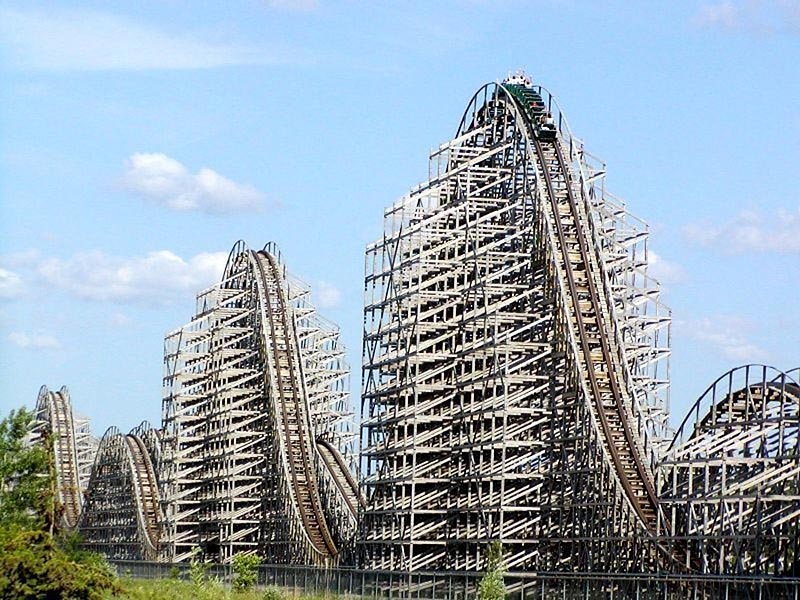 Michigan's Adventure in Muskegon County, Michigan is the 6th longest wooden coaster in the world, and boasts plenty of exciting drops.
12. Intimidator 305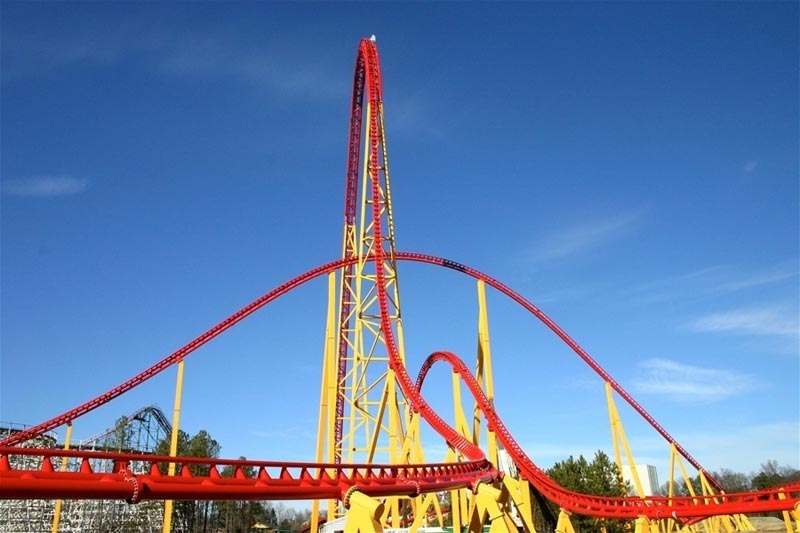 Located at Kings Dominion in Doswell, Virginia, drops over 300 feet, making it one of only four coasters in the world that do.
13. Top Thrill Dragster
Propels riders forward after a short countdown, shooting them up and over a massive hill in 90 seconds flat.
14. Fury 325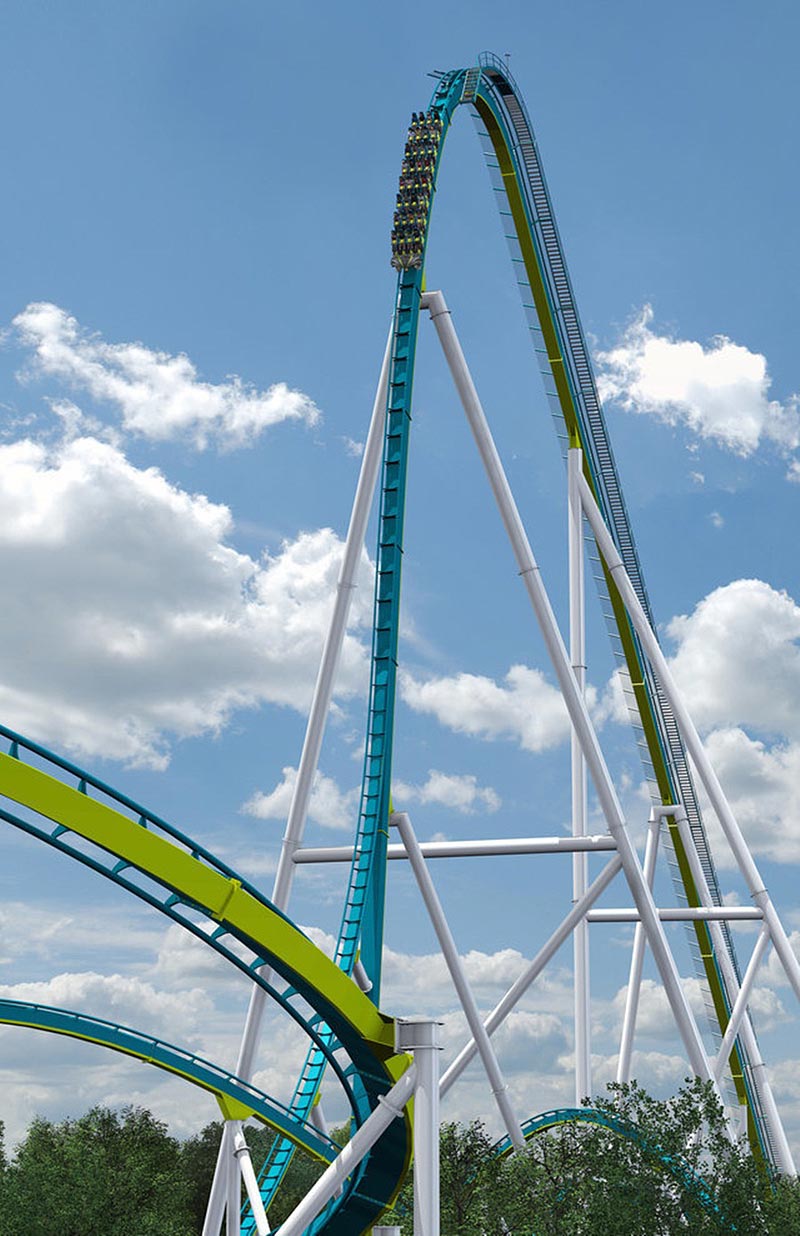 Fury 325  is the world's fastest giga coaster, and crosses both North and South Carolina state lines at 95 mph.
15. Gatekeeper, USA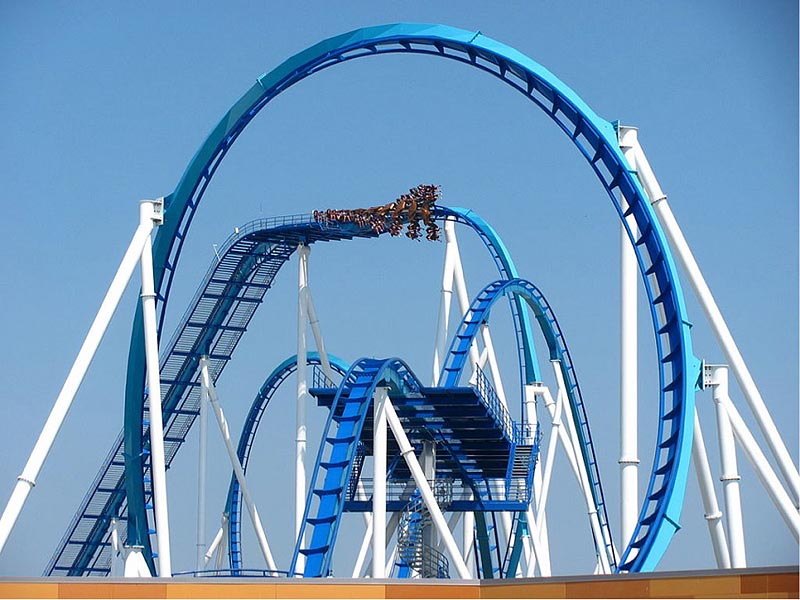 An inversion on a coaster is where the riders are fully turned upside down with their heads pointing to the ground and feet towards the sky. Located in Cedar Point Park in USA, The Gatekeeper boasts of the highest such point where riders are inverted – at a whopping 170 feet above the ground.The inversion is followed by a dive drop, a near weightless experience, which is sure to make even the most intrepid adventurers scream their lungs out. The Gatekeeper has been holding this record since May 2013.





Source: architecturendesign.net