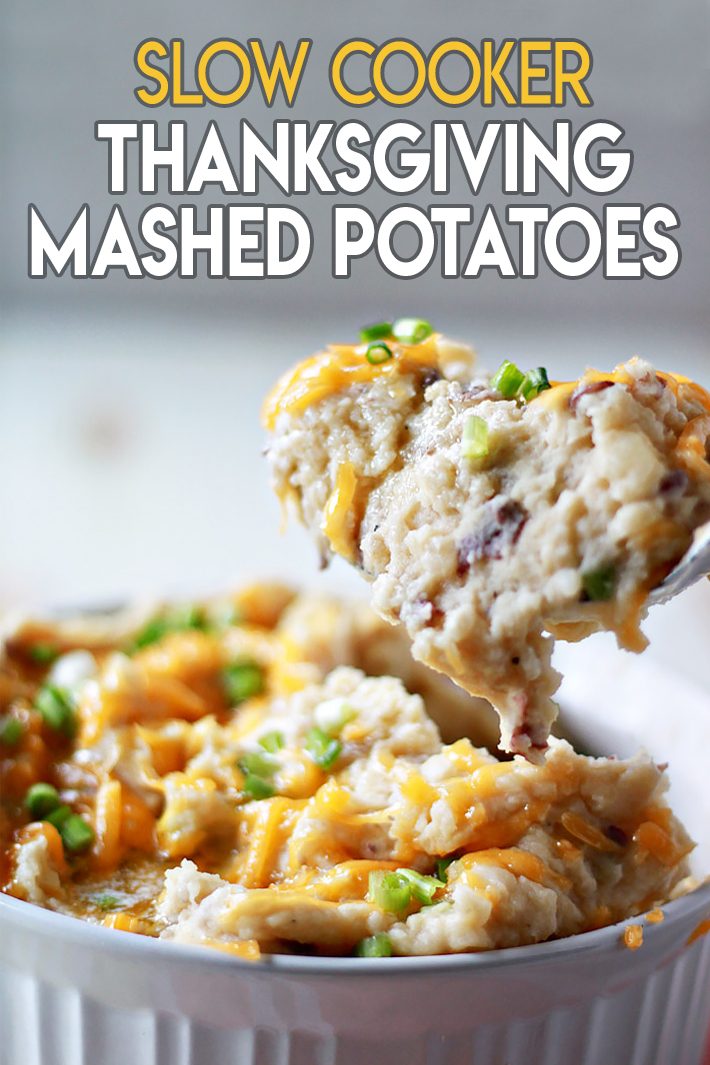 Slow Cooker Thanksgiving Mashed Potatoes
The slow cooker, it turns out, is the magic pot when it comes to Thanksgiving mashed potatoes. Mashed potatoes are a requirement on the Thanksgiving table, and a hearty side dish for any meal throughout the fall and winter. Every year my Mom made cream cheese mashed potatoes for Thanksgiving. I tailored the recipe to my family's taste and carried on the tradition. I make them a day ahead and use my slow cooker to free up oven space for other dishes. Here's a step-by-step recipe for the best Thanksgiving mashed potatoes!
     Prep: 25 min. + chilling                   Cook: 3 hours                     Makes: 10 servings
Ingredients:
3 pounds cubed peeled potatoes (about 9 medium)
1 package (8 ounces) cream cheese, softened
1 cup (8 ounces) sour cream
1/2 cup butter, cubed
1/4 cup 2% milk
1/2 pound Jones Dairy Farm Dry-Aged Bacon, cooked and crumbled
1-1/2 cups shredded cheddar cheese
1-1/2 cups shredded pepper jack cheese
4 green onions, thinly sliced
1/2 teaspoon onion powder
1/2 teaspoon garlic powder
Salt and pepper to taste
Directions:
Place potatoes in a Dutch oven, adding water to cover. Bring to a boil; reduce heat and simmer, uncovered, until tender, 10-15 minutes. Drain; return to pan. Mash with cream cheese, sour cream, butter and milk. Stir in bacon, cheeses, onions and seasonings. Cover; refrigerate overnight.
Transfer to a greased 3- or 4-quart slow cooker. Cook, covered, on low 3-3-1/2 hours.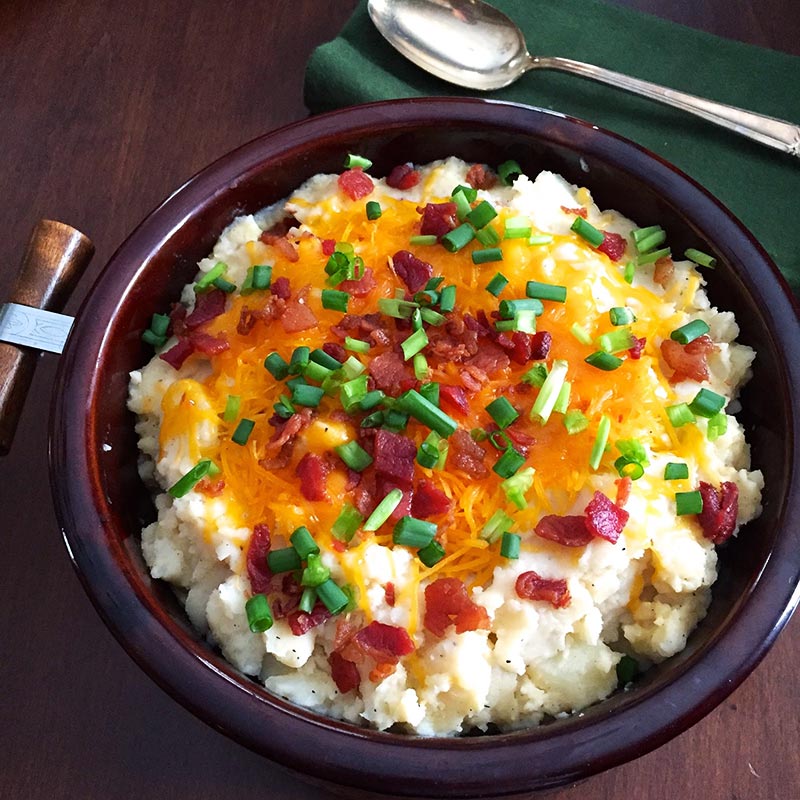 Nutrition Facts
3/4 cup: 505 calories, 36g fat (20g saturated fat), 109mg cholesterol, 530mg sodium, 31g carbohydrate (3g sugars, 3g fiber), 16g protein.
Source tasteofhome.com