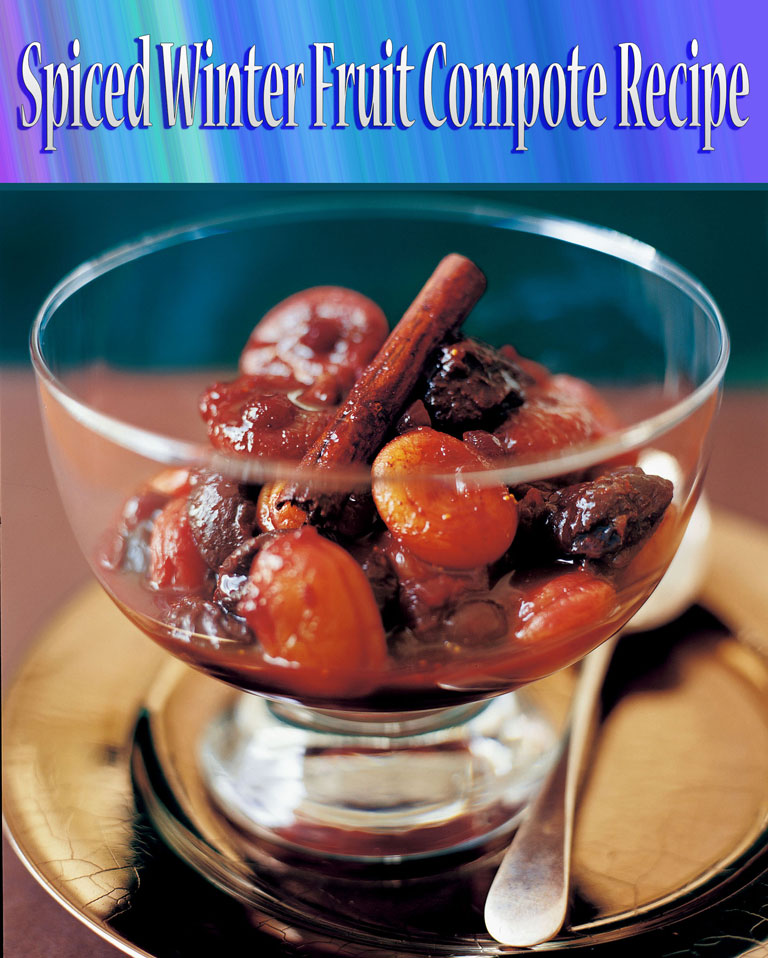 Spiced Winter Fruit Compote
Spiced Winter Fruit Compote that is ideal to serve simply with Greek yogurt. This contemporary compote (which is naturally fat-free) includes seven dried and fresh fruits, from figs to oranges, simmered in a spiced sugar-brandy syrup. Spoon over cake, ice cream, or — for a low-fat finale to a meal — top with a dollop of Greek yogurt.
Ingredients:
2 large navel oranges
3½ c. water
½ c. sugar
½ c. brandy
1 cinnamon stick
1 whole star anise
2 large ripe Bartlett pears
1 large Granny Smith apple
1 large Gala or Fuji apple
1 c. dried Calimyrna figs
1 c. dried apricots
1 c. dried plums (prunes)
¼ c. dried sour cherries
Directions:
With vegetable peeler, from orange(s), remove 3 strips peel (each 3 inches long) and squeeze ¾ cup juice. Set peel and juice aside separately.
In 4-quart saucepan, combine water, sugar, brandy, cinnamon, star anise, and reserved orange peel. Cover and heat to boiling on high; reduce heat to medium and simmer 5 minutes.
Meanwhile, peel and core pears and apples, then cut each fruit into 1/4-inch-thick slices.
Stir figs, apricots, plums, and cherries into saucepan; simmer 5 minutes. Stir in pears and apples and simmer 10 minutes or until fruit is tender but not mushy, stirring occasionally.
Remove compote from heat and stir in reserved orange juice. Let stand at least 30 minutes and up to 2 hours. Discard orange peel, cinnamon, and star anise before serving.
Source goodhousekeeping.com