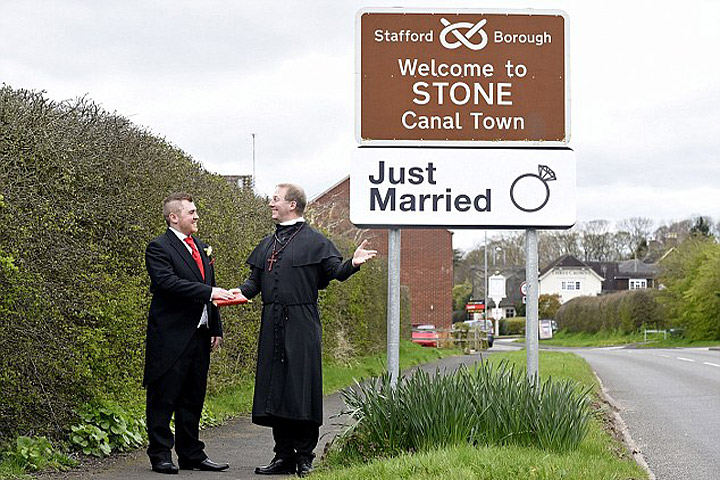 Staffordshire man married his local town of Stone. Meet Alex Brindley – the man who has become the first person in the world to marry a TOWN. The 31-year-old, a store Domino's Pizza store manager, has tied-the-knot with Stone in Staffordshire.
Alex Brindley, 31, has tied the knot with Stone in Staffordshire because he loves it so much and wants to make sure it has a promising future. Mr Brindley dressed up in his groom's suit for the ceremony at the town's 'Welcome to Stone' sign.




The bizarre matching took place with an official blessing in Lichfield Road overseen by a reverend where Alex said: "I dough".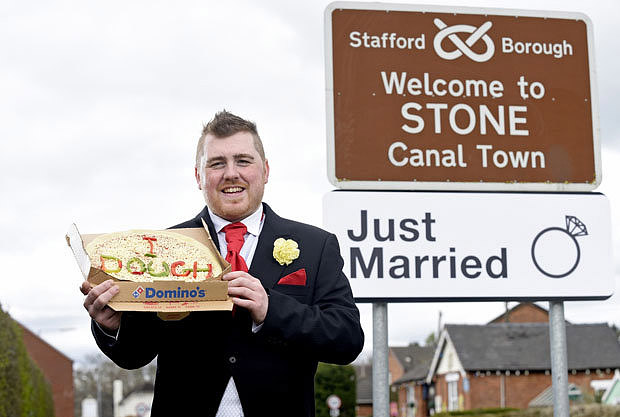 The union was to mark the opening of a Domino's branch in the historic town on April 25.
If you think the idea of a man marrying a town is crazy, think again. Renowned artist Tracey Emin announced she married a rock in her garden in France.  Mr Brindley said: "If Tracey Emin can marry a rock, then I can marry the wonderful town of Stone.
"I'm pepperoni-passionate about the area and committed to a long and prosperous future together in the community, as manger of Domino's Stone."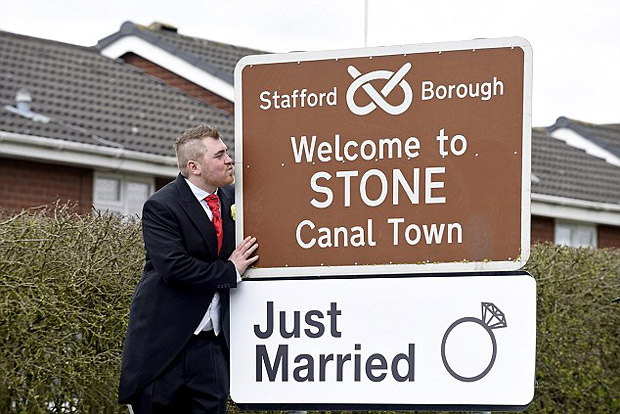 Earlier this year a seven-year-old boy married a stray dog in a bizarre religious ceremony as his family believed it will ward off bad luck.
Source: dailystar.co.uk