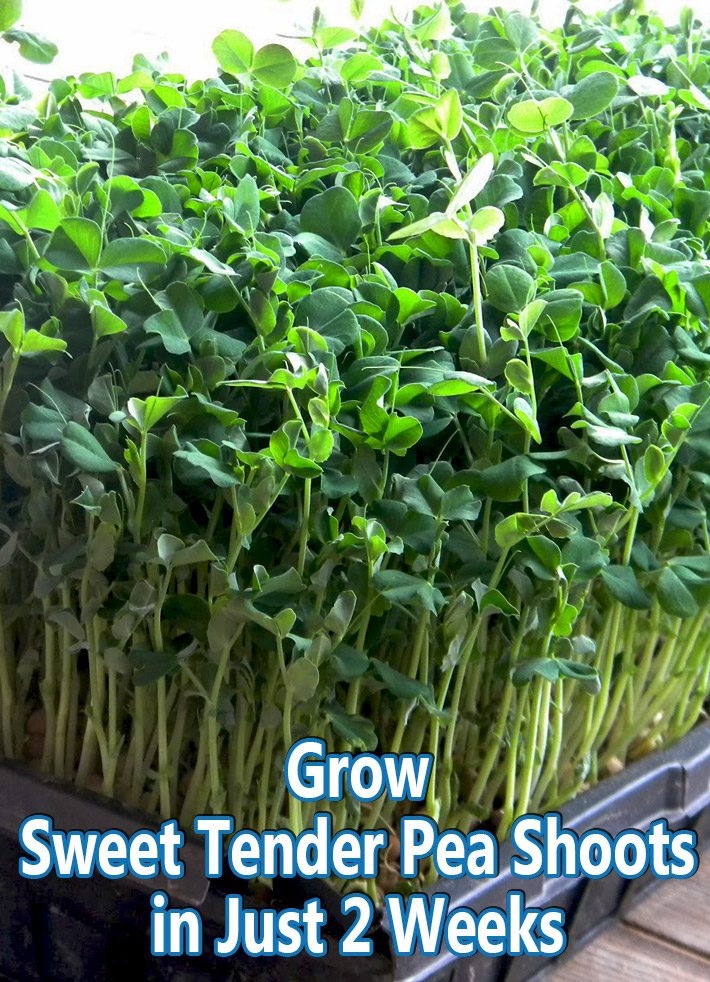 Grow Sweet Tender Pea Shoots in Just 2 Weeks
If you didn't get around to planting a garden last spring, you might be feeling a little jealous of your neighbor right about now. She's harvesting baskets full of red tomatoes, fresh zucchinis and lively little green beans. And you've got… some weeds? Bummer!
Before you get too down about your slim pickings, consider starting a crop of crisp, tasty pea shoots. These verdant, crunchy vegetables go from seed to harvest in just two to three weeks, and their sweet flavor tastes like pea pods (no surprise there!)
You can grow sweet tender pea shoots year-round indoors, or outdoors in a protected place when the weather is cool and sunny. (They make a good "air conditioner crop" during the dog days of summer. Just place them in your sunniest window and watch them grow!)
You'll love how fun, easy and inexpensive this planting project is. Are you ready to start? Follow these steps and harvest your sweet, vitamin-rich crop of pea shoots in just a few weeks.
Supplies
Organic potting soil or compost.
Pea seeds (Sugar Snap variety make the sweetest shoots.)
Shallow tray, 2-3 inches deep, with holes for drainage. (You can even repurpose a
plastic berry container or a wooden fruit flat.)
Sheet of cardboard or second tray the size of your planting area.
Clean spray bottle
Directions
Planting:
Place pea seeds in a bowl filled with lukewarm water, and soak overnight, or up to 12 hours.
Fill the shallow tray with potting soil and use your hands to smooth and flatten the surface (do not pack it down, however.
Sow the soaked pea seeds close together in your tray (leave about a seed's width between the seeds), pressing them gently into the soil as you go.
Water the soil until it is very moist.
Sprinkle a small amount of soil on top of the seeds (about the depth of a pea seed.)
Use your spray bottle to mist the seeds generously.
Cover the tray with cardboard, or a second tray, and place it on an out-of-the-way counter.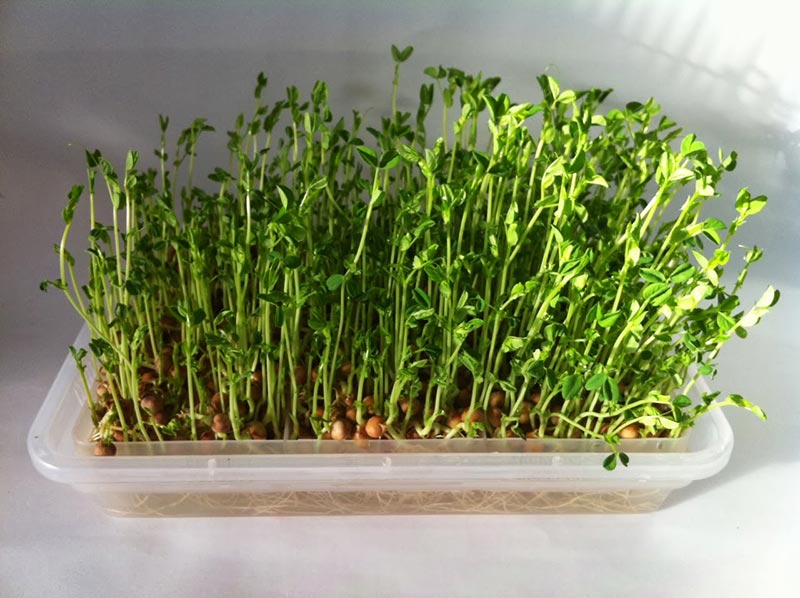 Care:
For the first 2-3 days after planting, water carefully so as not to displace the seeds as they take root. (The mister is a surefire way to water without displacing seeds.) Replace the cover after watering.
As soon as you see whitish-green shoots poking above the soil, remove the cover and place the tray in a sunny window, or in a protected sunny outdoor location, like a patio.
Water daily so the soil stays moist. (You may now switch from the mister to a watering can with a shower-type head.)
If you are growing pea shoots indoors by a window, rotate the tray each time you water, so your shoots grow straight.
Harvest:
When the shoots are about 6 inches tall, harvest by pinching off the shoots just below the first leaves. You can also use kitchen shears to cut the shoots off in clumps.
Enjoy your sweet and tender shoots raw on salads and sandwiches, or cooked in stir-fries and soups!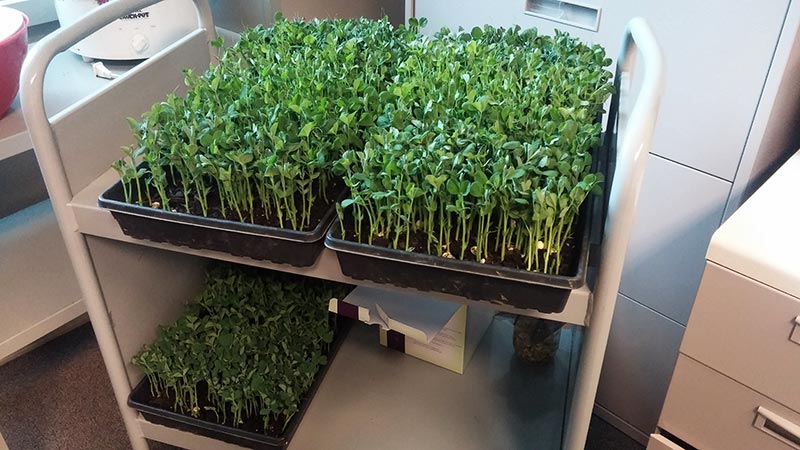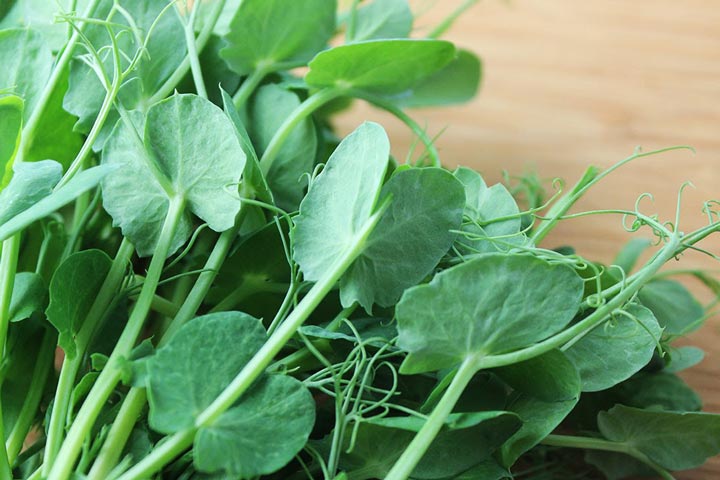 Source care2.com