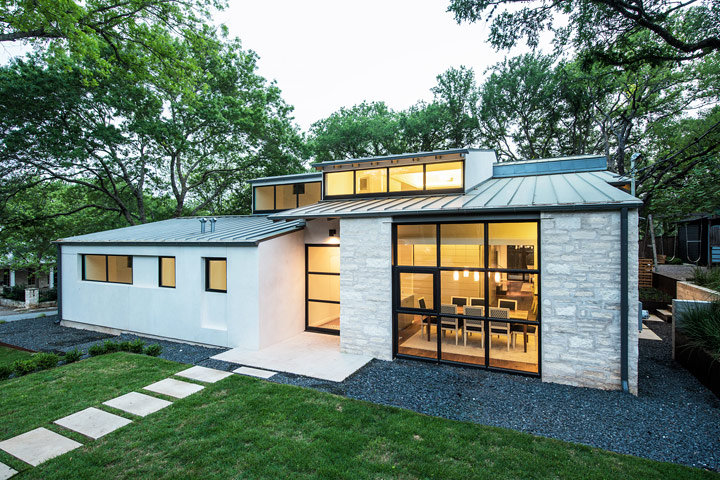 Built as a duplex and added-on through the years, this original 1960's vintage ranch style Tarrytown Residence required reprogramming and an extensive remodel to meet the clients' needs. The original home, devoid of natural light at its core, had been partitioned in ways that were inefficient for an active family.
Sanders Architecture, an award-winning Austin architecture firm, has completed a residential project in Tarrytown, in collaboration with interior design firm, Christen Ales Interior Design; and general contractor, Miars Construction. Tarrytown Residence, while ideally located, was not suited for a growing family. Thus, the project's architectural objective was to reconfigure its square-footage to accommodate the clients' style of living, while bringing in natural light and making connections to unique outdoor spaces surrounding the home.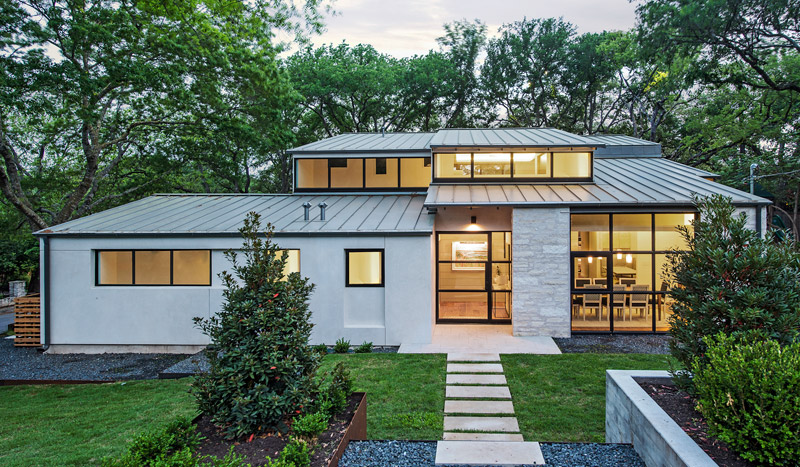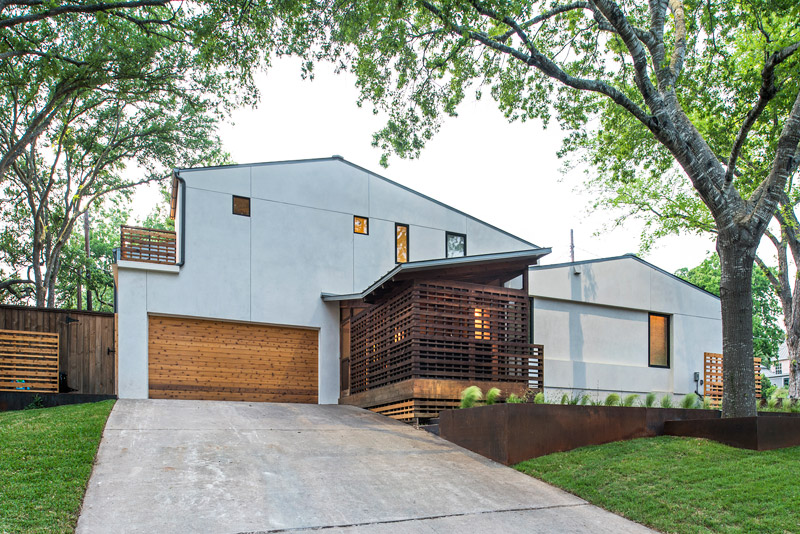 Sanders Architecture and Miars Construction collaborated to create additions to the home that introduced soft light from the north of the building, while shaping outdoor rooms on the home's southern exposure.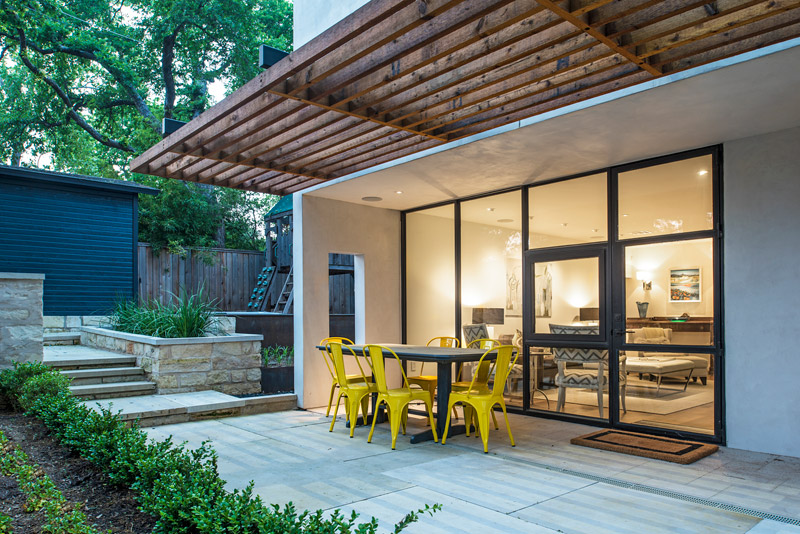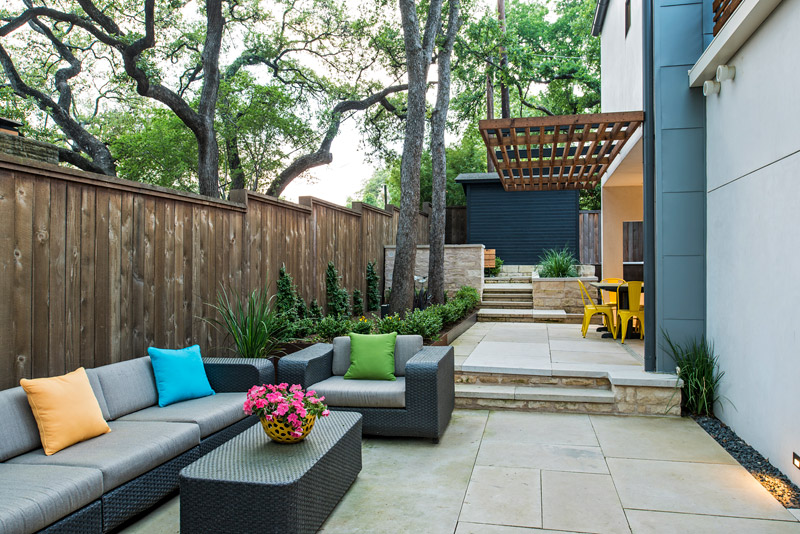 "The capture and use of natural daylight is the defining feature of this house," said Christopher L. Sanders, founder and principal architect of Sanders Architecture. "Other details include the incorporation of steel structural elements into the building's windows – this is a recurring theme."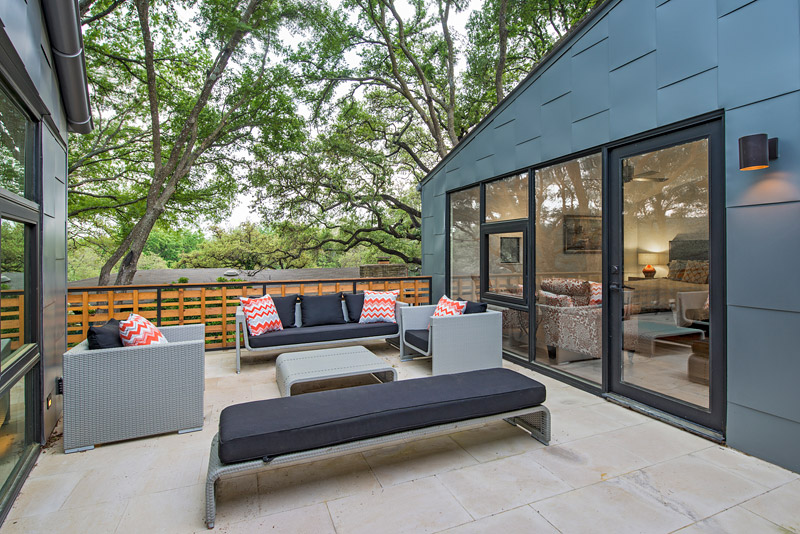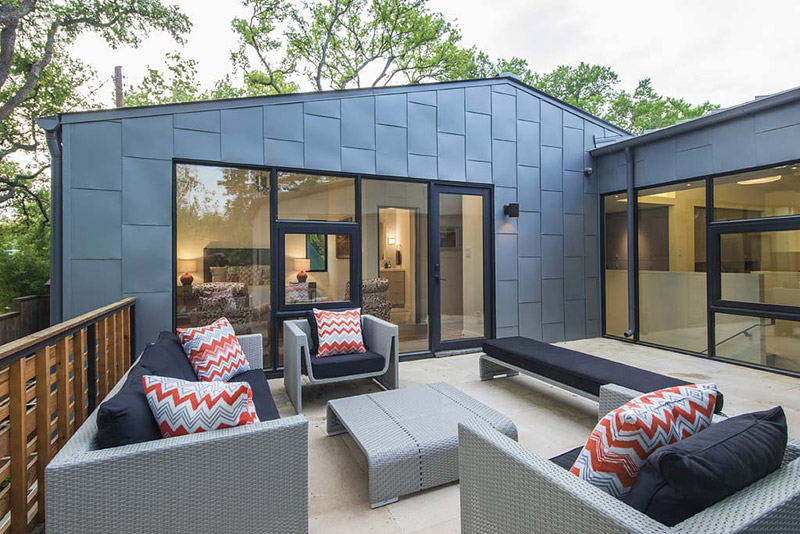 The home's materials, a restrained palette of natural white stucco, weathered galvalume roofing, and black steel window openings create a harmony between the spaces. Sanders designed new dormer windows on the north slope of the roof, allowing in soft natural light and as a unifying element of the building.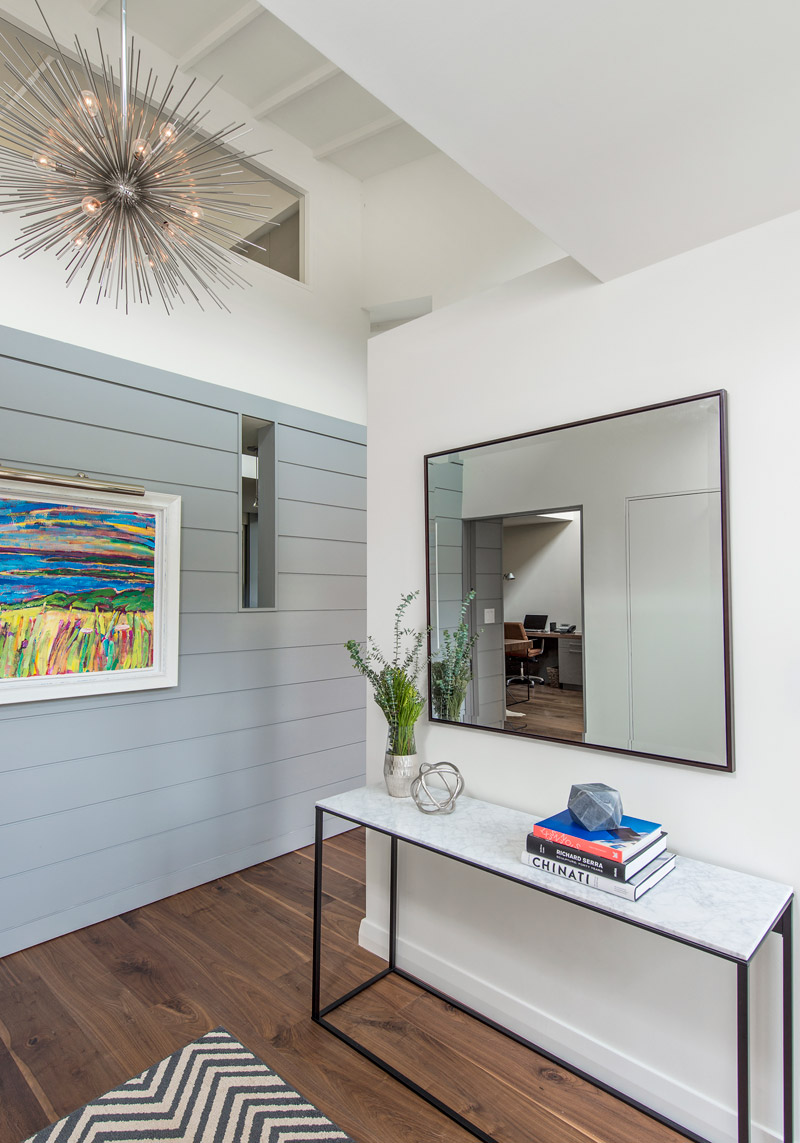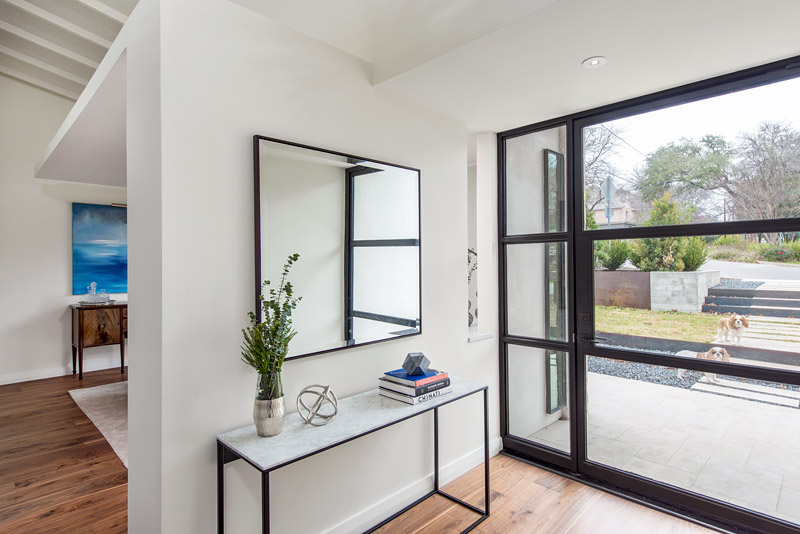 "I really like the way we were able to use the steel windows as both a design element and a structural element for this project," said Jason Miars, owner of Miars Construction. "While this is something that is becoming a more common trend, it's still rare in residential architecture."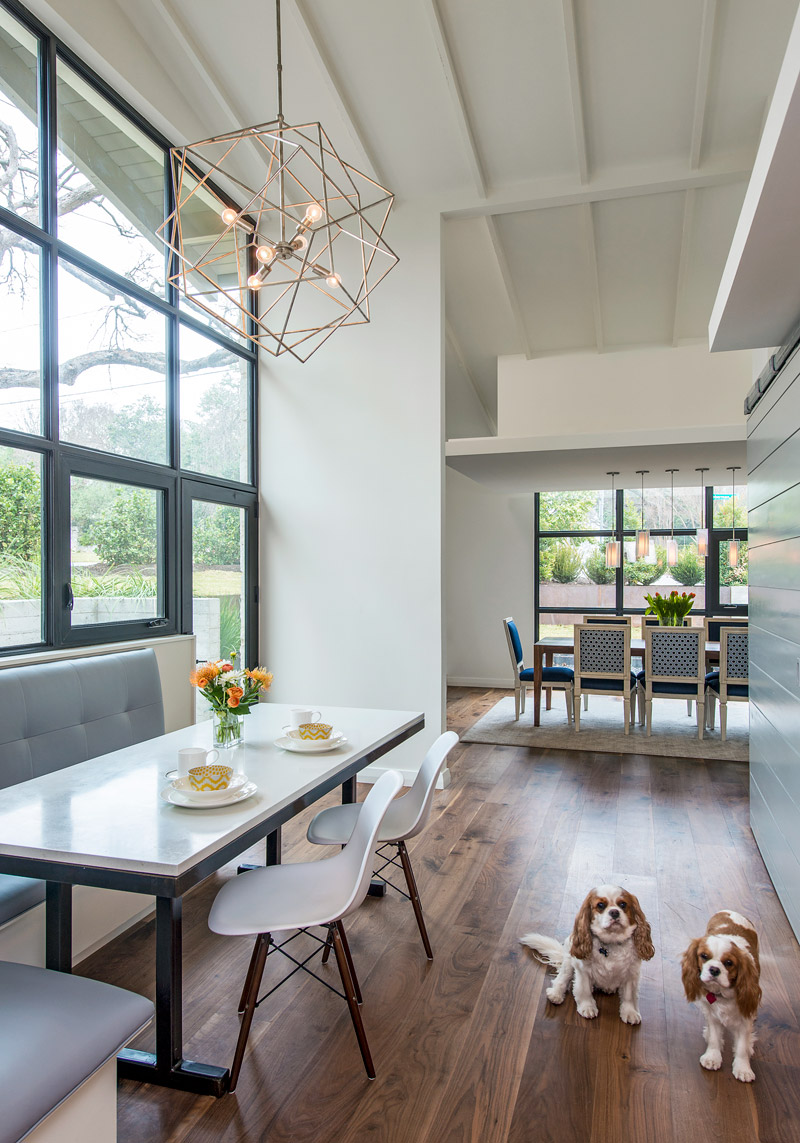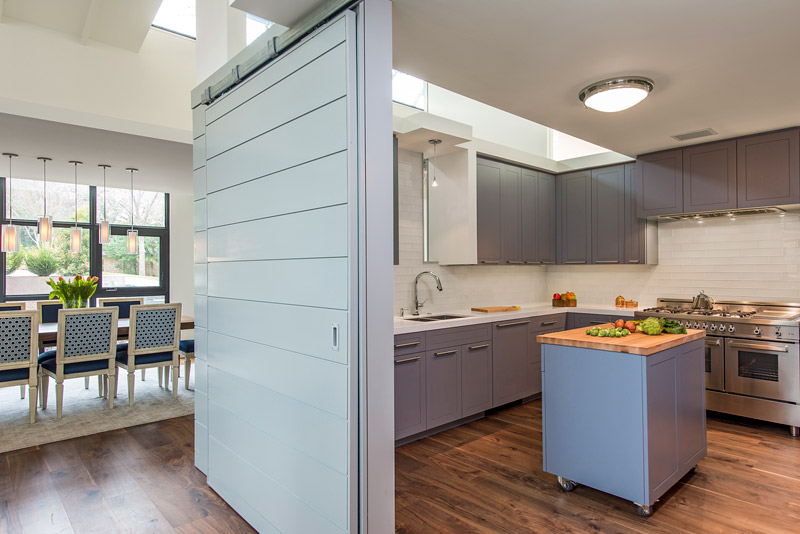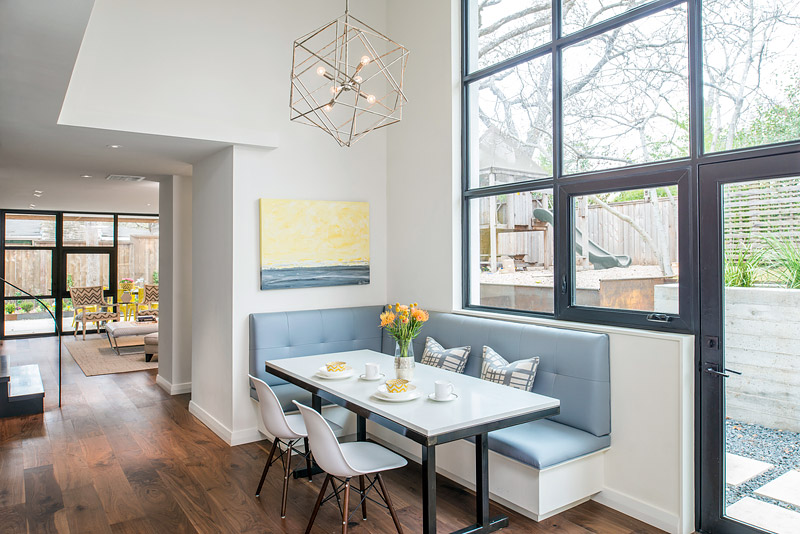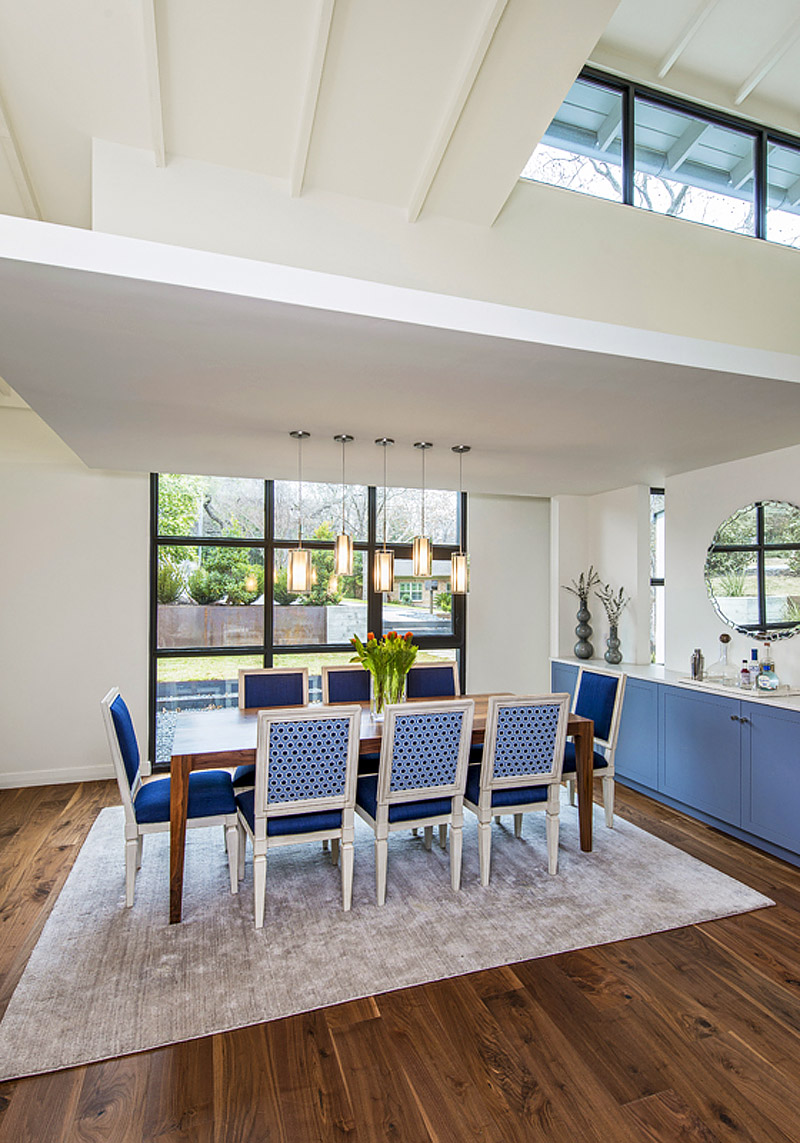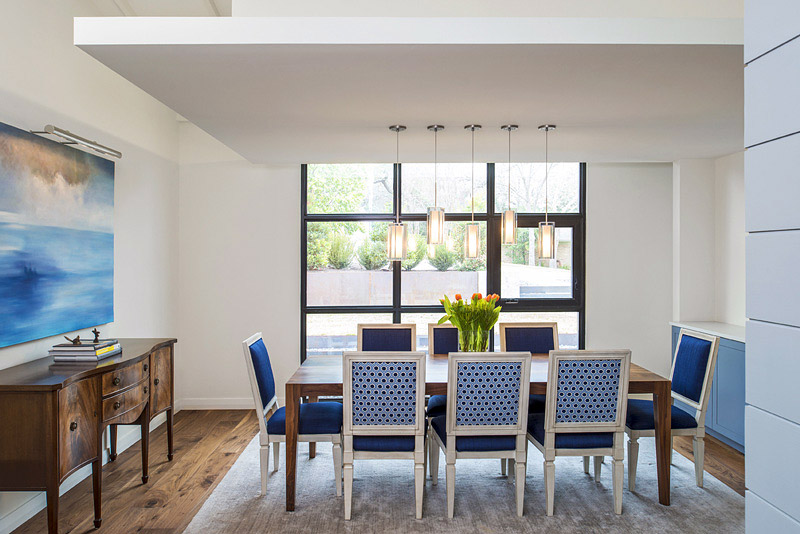 The soft natural light that penetrates deep into the interior space of the home highlights another key feature: the blackened steel and concrete interior staircase. The design of the Tarrytown Residence is intended to be seamless, with the installation of wide plank walnut floors and serene color selections, which promote an effortless flow from room to room.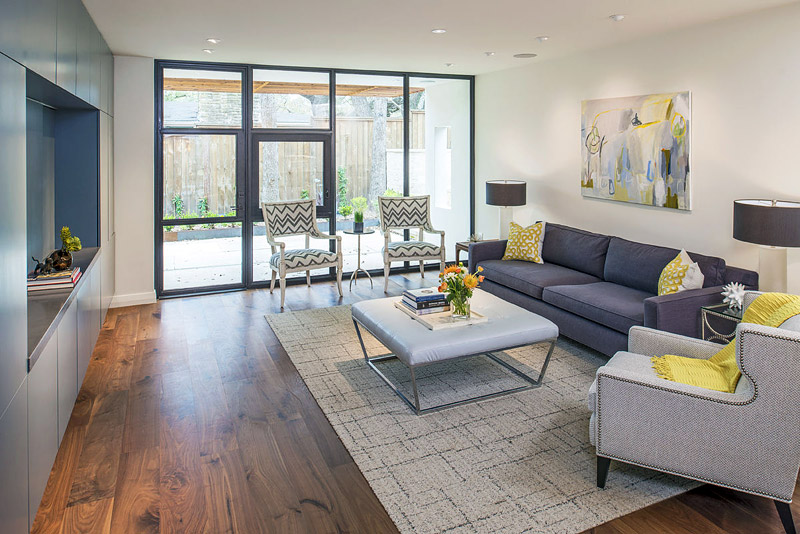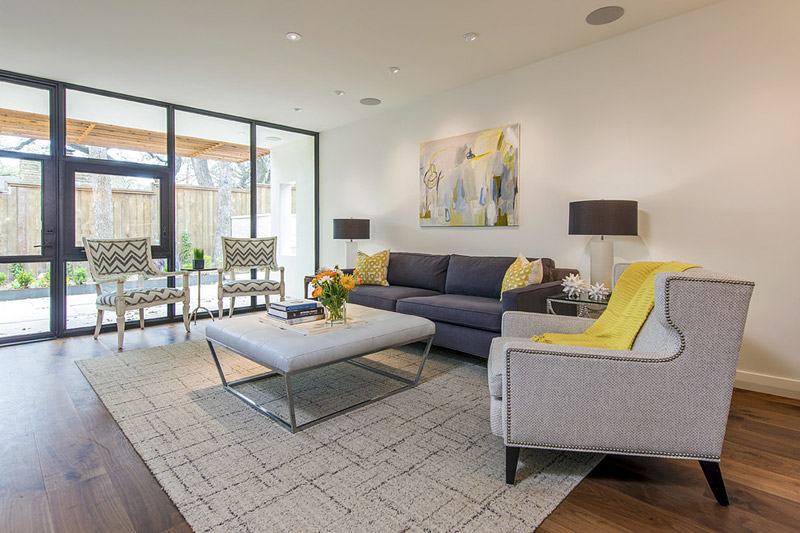 "The home has a very current but timeless design," said Ales. "It was a successful compilation of modern architectural features, with the warmth and softness of more transitional lighting and furniture pieces and a very soothing color palette of blue and gray."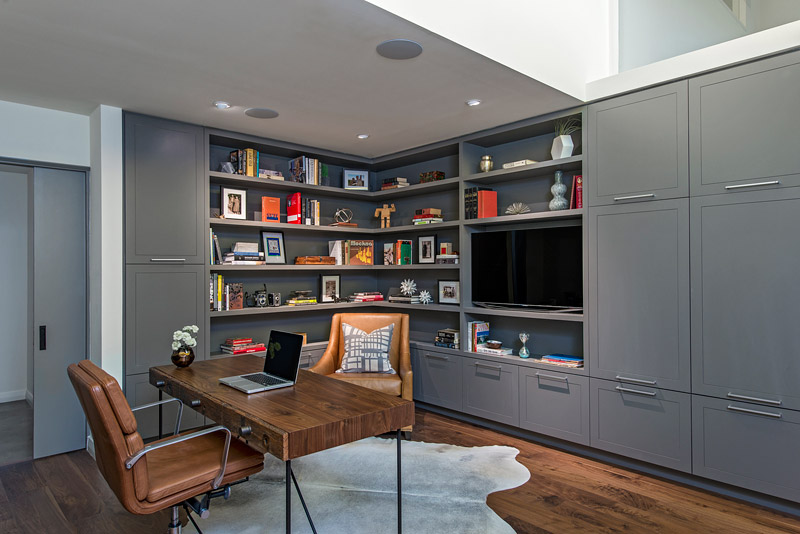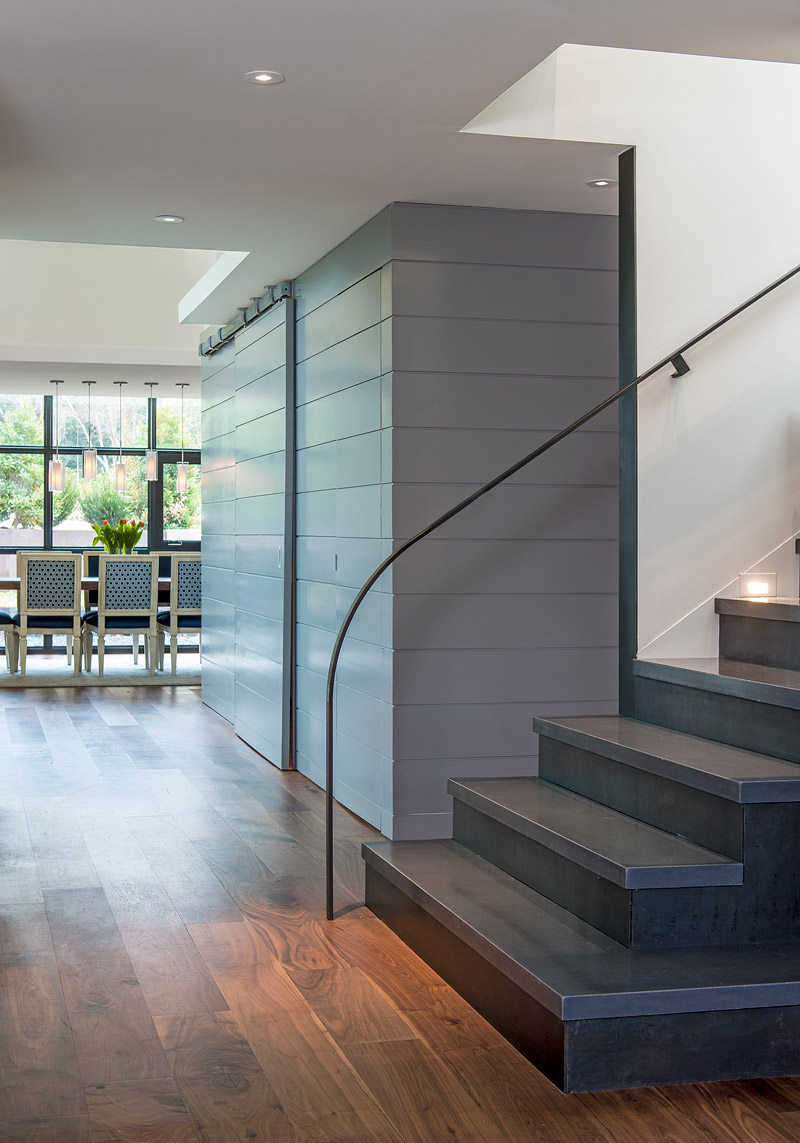 Christen Ales of Christen Ales Interior Design assisted with furniture layout and selections, overall décor, lighting and interior finish selection and in collaboration with Sanders, selected tile, countertops and paint colors.
What started out as a simple home update ultimately became a complete transformation.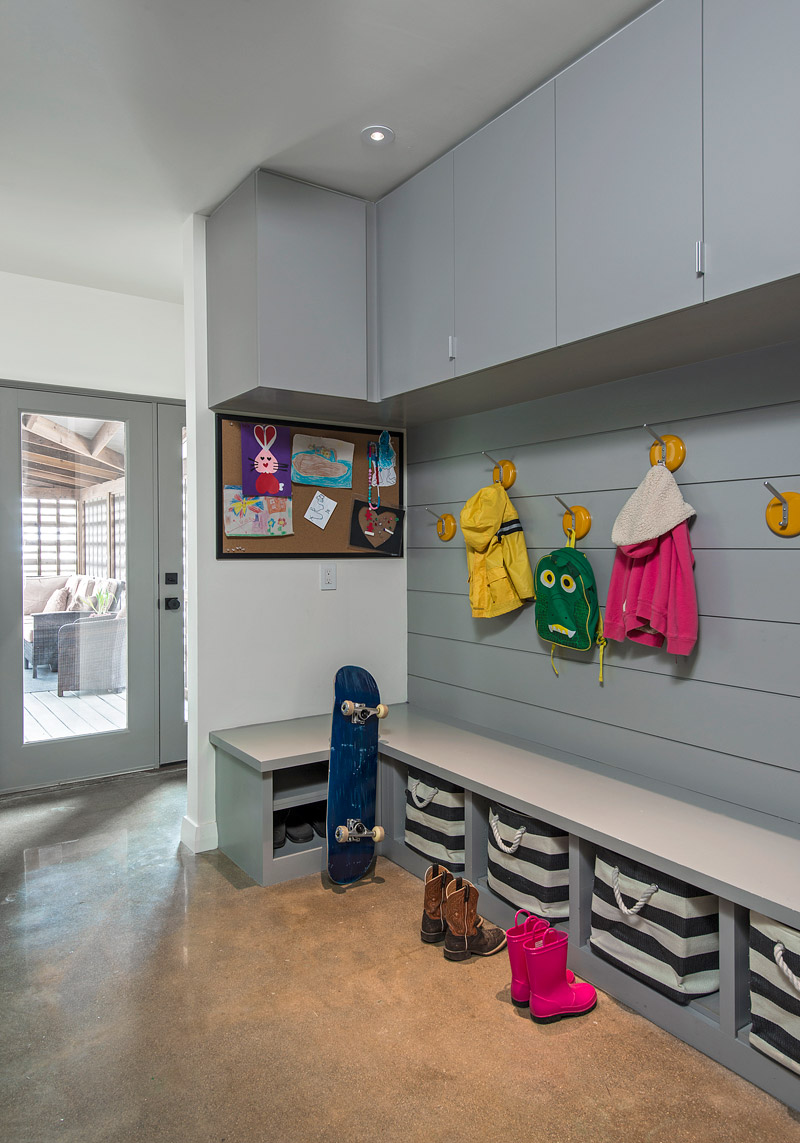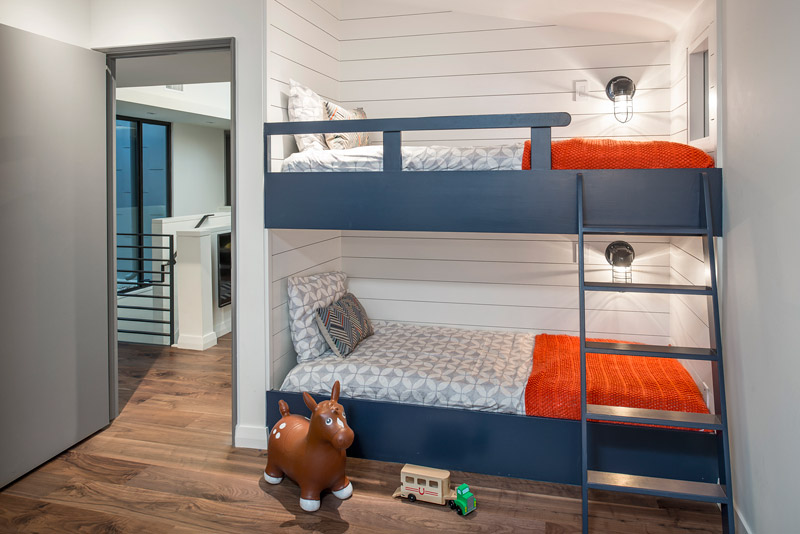 "As these projects often go, a modest remodel became a project that touched every surface of the house," said Sanders. "We took advantage of one finish material worth saving from the existing home – the exterior stone. The stone was removed and then reused on the north and west elevations."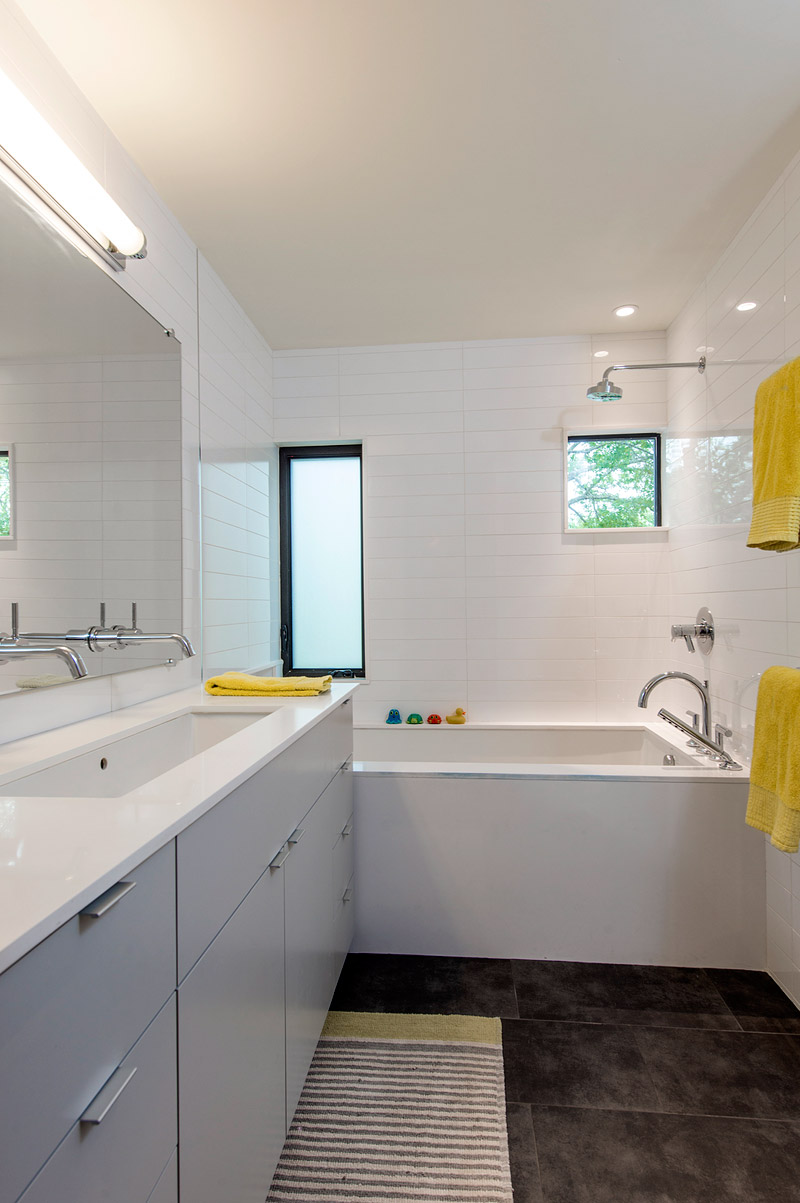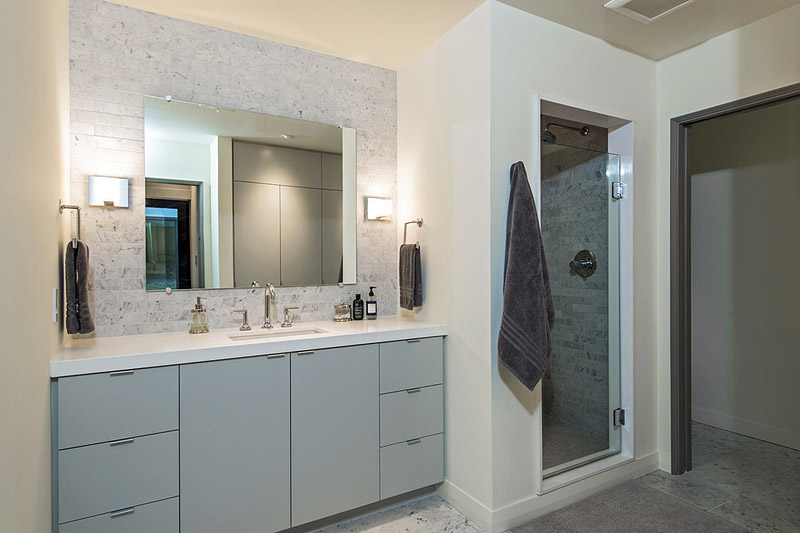 The result is a home that, while now slightly larger, fits more naturally into its sloping site. Interior spaces, once dark and enclosed, feel airy and spacious.
Project Details:
Location: Austin, Texas, USA
Type: Residential – Houses
Architects: Sanders Architecture
Interior Design: Christen Ales Interior Design
General Contractor: Miars Construction
Photographs: Merrick Ales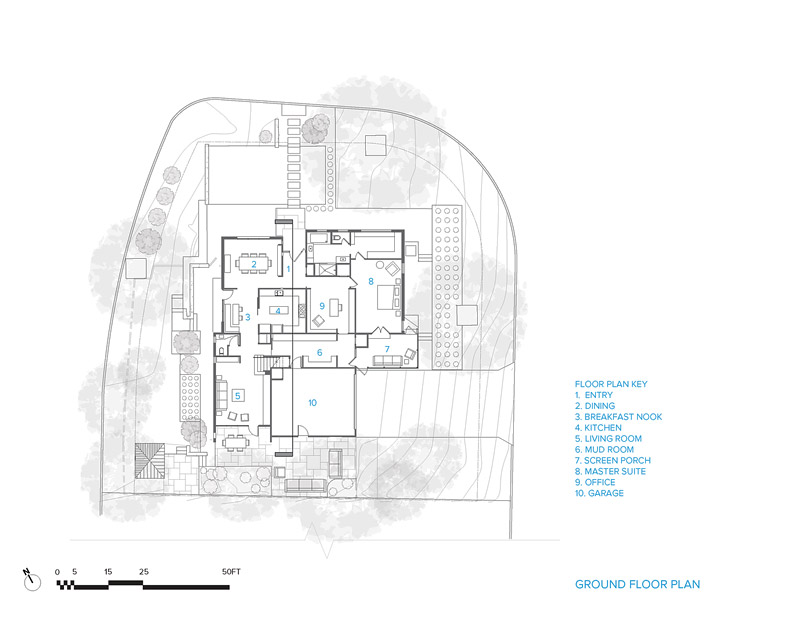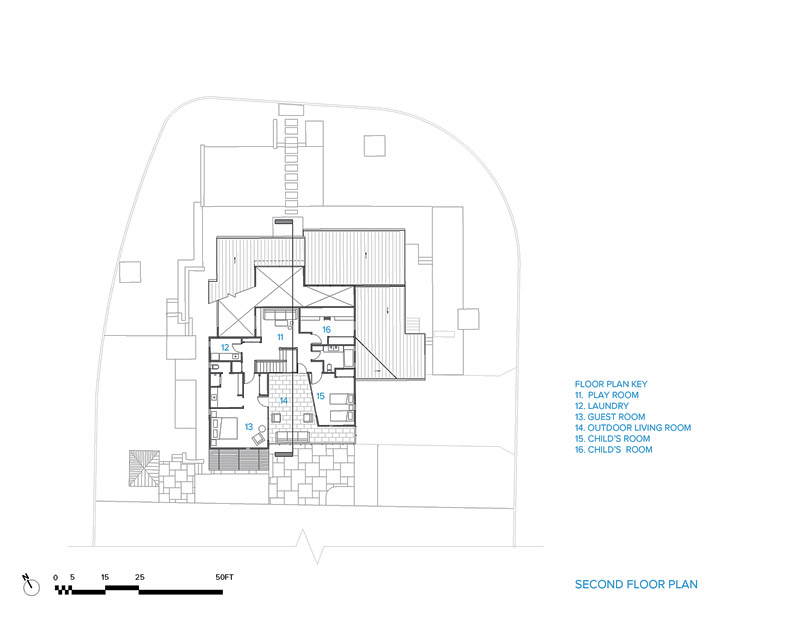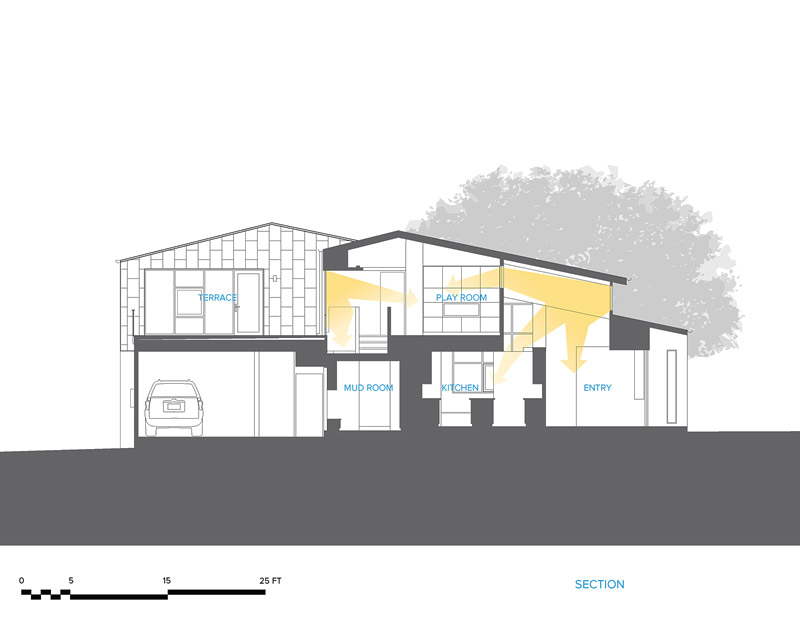 Source: architecturelab.net