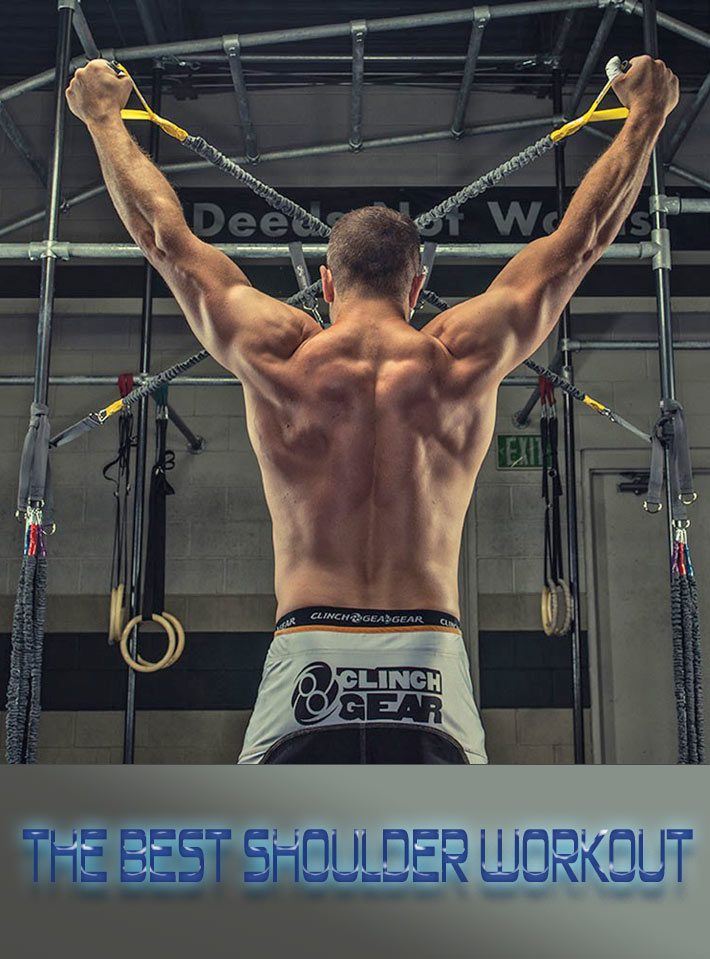 The Best Shoulder Workout for everyone
If you already work out regularly you may know that shoulders are a lot more complicated than they look. They have muscles running in every direction and the work you do on your chest (pecs) or even your arms and trunk can all change the appearance of the shoulder.
Fortunately, you can give three types of workouts a lot of effort and attention and get the best results with shoulders. They will be strong, sculpted, and balanced. These workouts don't bulk, but they do define and tone, so if you are looking for a way to improve both the looks and function of your shoulders, use the workout below.
Before we start to walk through each of the exercises, let's just understand why you need a blend of movements and challenges to get the best shoulders you will ever have.
The structure of the shoulder
If you look at a basic diagram of your shoulder, you see that it has the anterior, medial, and posterior deltoids. This means it is a complex group of muscles that cannot all be toned and trained with a single type of move or exercise. Instead it has to be a few different movements that trigger muscle activation and strengthening.
What happens if you skip a movement or put more emphasis on one of them? You end up getting shoulders that are out of balance and not as healthy. The American Council on Exercise determined that two out of three adults will suffer shoulder disorders at some point in their lifetime, and this is why they studied exercises meant to balance, define and strengthen the entire shoulder.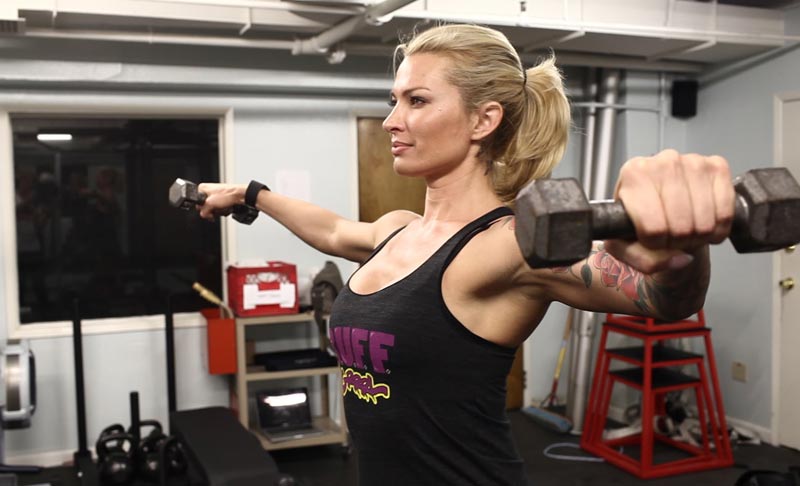 They determined that ten different exercises were beneficial in activating the shoulder muscles in a balanced way. These included:
45-degree incline row
Barbell upright row
Battling ropes
Bent-arm lateral raise
Cable diagonal raise
Dips
Dumbbell front raise
Dumbbell shoulder press
Push-up
Seated rear lateral raise
However, for those who want to streamline results, they need only use the three most effective, which are the seated rear lateral raise, the 45-degree incline row, and the dumbbell shoulder press. Yes, they require a bit of equipment, and perhaps even access to a gym, but they will give you the best results when you do them at least five days a week.
So, are you ready to build healthy shoulders? If so, just use the workout below:
Seated rear lateral raise – This one requires barbells, and you'll want to work with progressively increasing weights, so don't go too heavy to start. You sit at the edge of the bench, and position the feet beyond the knees (rather than directly below the knees). Bend at the waist and rest your trunk/torso on your thighs. Put the dumbbells beneath the legs and just behind the feet. Hold them in your hands and starting from beneath the legs (with palms facing inward and with soft elbows) raise the upper arms to shoulder height. Try to keep your arms perpendicular to your torso and then lower the weights.
45-degree incline row – For this you need access to a 45-degree incline bench. You lie, face down, on the bench. Place dumbbell next to each hand and let your arms hang straight down. Use this position to begin the exercise. With the dumbbells in your hands, raise your elbows upward and toward the ceiling as high as possible. Squeezing together the shoulder blades is very helpful. Keep the arms perpendicular to the body, with your hands toward the floor. After reaching the top of the movement, slowly lower the weights to the floor and repeat.
Dumbbell shoulder press – This is a combination of movements that targets the shoulders and the chest. You start with a dumbbell in each hand (you choose the weight that works best, but don't start so high that you have nowhere to go – you want to have an opportunity to eventually challenge the muscles to work a bit harder). Stand with the feet about hip-width apart and knees "soft" or slightly bent. Bend your arms at a 90 degree (to shoulder height) and with palms facing forward. (You'll look like goal posts.) Then bring your elbows together in front of the chest; keeping the body stable and abdominal muscles tight. Don't let the elbows dip below the shoulder height. Return to your starting point.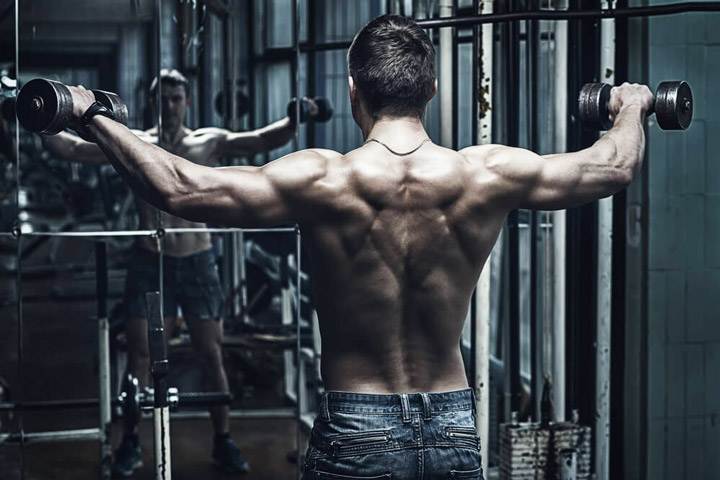 Reps and sets
How many of each of the three exercises should you do? That all depends upon where you are with your fitness levels. Are you already someone who lifts, but who needs to get the shoulders balanced? You will have to adjust the counts and weights according to your needs. You do want the exercises to feel like work, but not a struggle. Even if just one movement feels simple, keep the counts low and don't bump up the weights until you have reached a point when all of the exercises are no longer a challenge.
Why? You'll notice that your muscles will have started to balance out in their appearance and overall tone. That is when you can bump up weights, increase speed or intensity, and do more sets.
If you are new to it, start with the classic counts of 8 done in sets of three. So, three sets of each, and at least eight repetitions on each set. Start with weights that are comfortable, but not too comfortable.
With these three proven moves your weight workouts will soon give you impressively sculpted and strong shoulders.
Source bpsnutrition.net