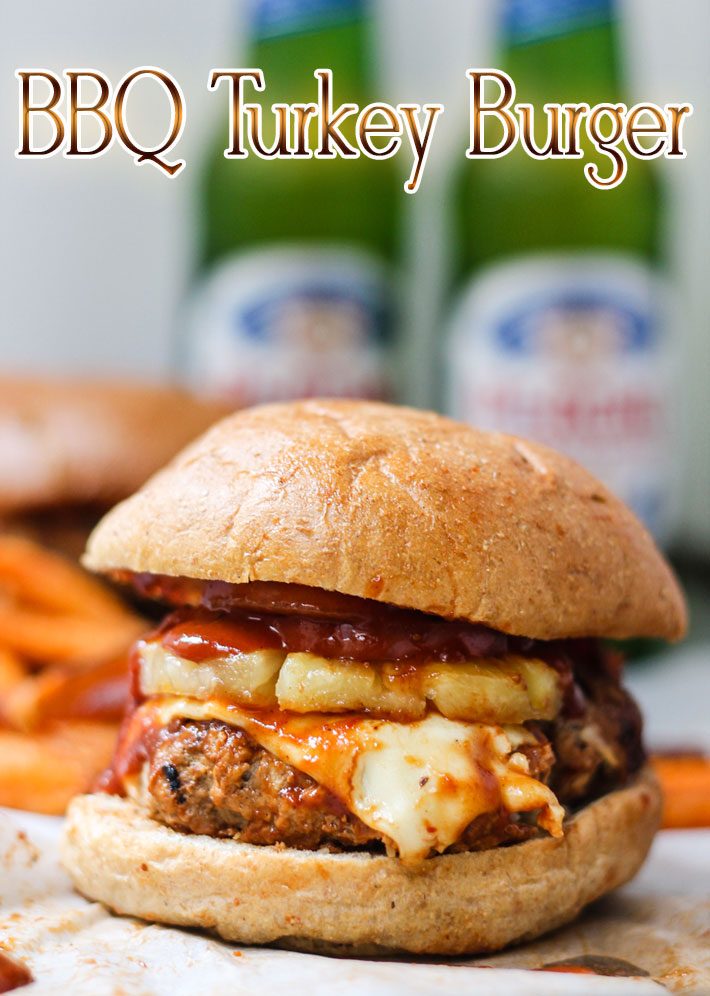 BBQ Turkey Burger Recipe
Though Summer is the perfect time to get outdoors and barbecue, it's also the worst time to stuff yourself with saturated fat, buttery carbs, and sodium that will puff you up and leave you wrapped in a towel for bikini season. Cooking meals over an outdoor BBQ can be one of the healthiest, yummiest, and quite frankly, most fun ways to cook. So instead of dishing out a frozen beef patty with minimum flavor and a maximum toxic load, give these healthy and tasty BBQ turkey burger a try.
This recipe will make six patties or about seven to 10 sliders. For those of you looking to maximize your time at the grill, double the recipe and have these on hand for the week. They reheat well and can be great on-the-go lunches or high-protein snacks if you take down just the patty.
Ingredients:
1 1/2 pounds extra-lean ground turkey
1 cup quinoa, cooked
1 egg
2 cups spinach, finely chopped
1/2 cup onion, diced
6 hamburger buns
6 tablespoons Dijon mustard
6 tablespoons BBQ sauce
1 avocado, sliced
1 cucumber, sliced
Directions:
In a large mixing bowl, add turkey, quinoa, egg, spinach, and onion. Mix well.
Divide into 6 equal portions, 6 ounces each (or smaller if you're making sliders), and form into patties.
Heat a frying pan or grill to medium high heat. Add patties, cover, and let cook for about 3 to 5 minutes until turkey is opaque, then flip over. These are pretty crumbly, so use a big spatula and flip quickly! If you have a grill basket, use it to keep these intact.
Cover and continue to cook for another 3 to 5 minutes, until cooked through.
While patties are cooking, toast buns. Slice cucumbers and avocado and prepare spinach as toppings.
Place each bun on a plate. Add one tablespoon BBQ sauce on bottom bun and one tablespoon of Dijon mustard on top bun. Add 1/6 of the sliced cucumbers, avocado, and raw spinach leaves. Add cooked patty, cover, and serve!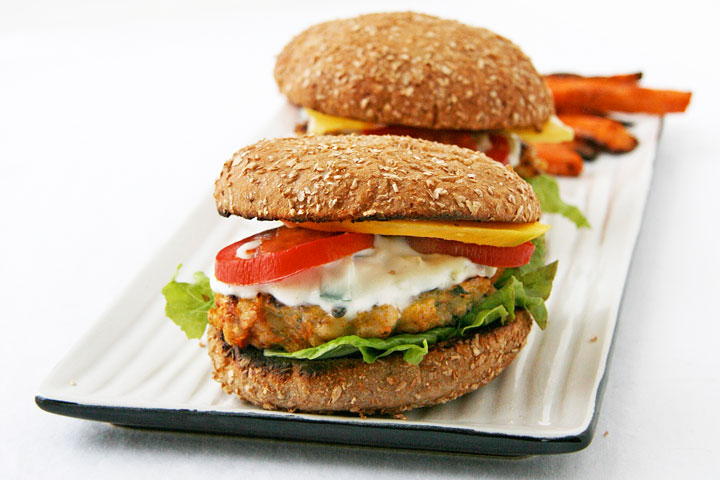 Source yummly.com